Comics
Published January 20, 2023
Celebrate Lunar New Year with Wong's Greatest Comic Moments
2023 is the Year of the Rabbit, exactly 60 years after Wong made his historic debut in Marvel Comics. Read on to see why Wong is our goals for the new year!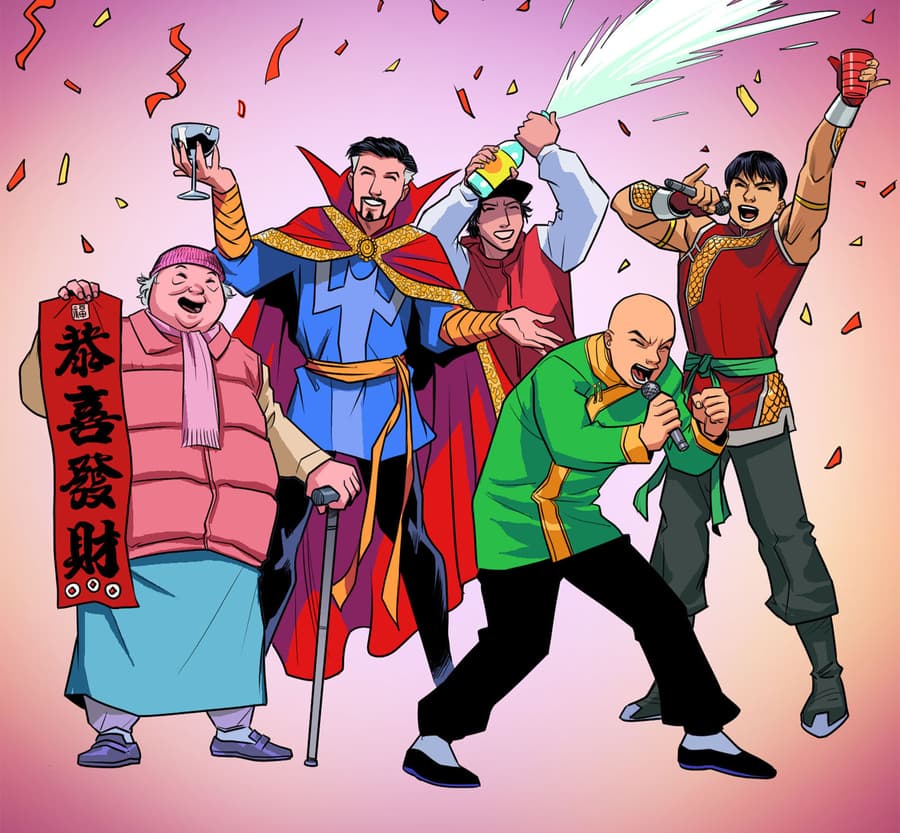 January 22, 2023 marks the return of the Year of the Rabbit in the Lunar Zodiac cycle! 2023 also marks 60 years since the debut of the mystic Wong in STRANGE TALES (1951) #110! Published in 1963 (a Year of the Rabbit), this introductory comic gave us one of Marvel's most powerful magic-wielders (who else could win against Mephisto in a pinch?). Not to mention, Wong exemplifies many of the Rabbit's key traits and characteristics! In honor of his Year of the Rabbit roots, here are just a few examples where Wong lived up to his horoscope. Best of all, you can read these comic stories with the magic of Marvel Unlimited.
[RELATED: Find Your Hero Zodiac for Lunar New Year]
SKILLFUL
In DOCTOR STRANGE: THE OATH (2006), Wong showed just how skilled he is on multiple occasions. Despite a recent cancer diagnosis, Wong took on a group of thugs on his own while Doctor Strange was engrossed in his research (issue #1). He made such quick work of them that Stephen Strange didn't even realize they had nearly clocked them both! Later, Wong and Strange defeated a group of robot guards in the process of their investigation, leading them to the robber Brigand. Although Strange is at a loss of what to do next because of Brigand's magical gun, Wong comes through as quick as a rabbit. He threw a disc from one of the dispatched robots with immaculate precision to disarm the baddie (issue #3).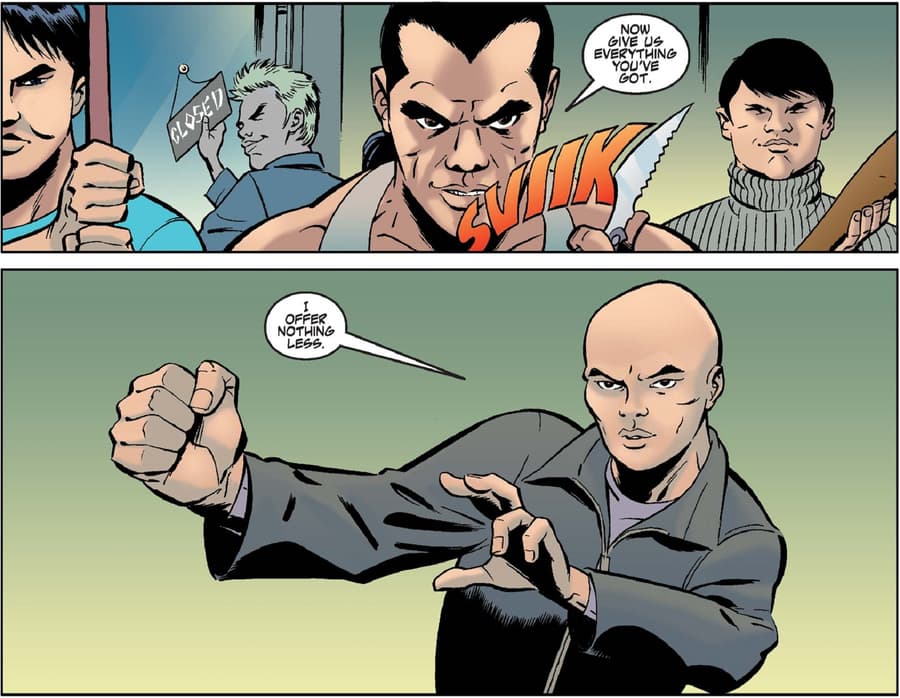 TRUSTWORTHY
In DEATH OF DOCTOR STRANGE (2021), Wong further showed just how invaluable he is. A dedicated friend, an adept teacher, and a proficient practitioner of the mystic arts, Wong's part in this event is no small matter. Issue #5 revealed Wong's mysterious yet decidedly important task: in a short amount of time, he brought together a group of trusted allies and taught them the mystic arts. Ever the team player, Wong and his new group of mages and students managed to bind the Earth for the final phase of Doctor Strange's plan. And the results led to total success.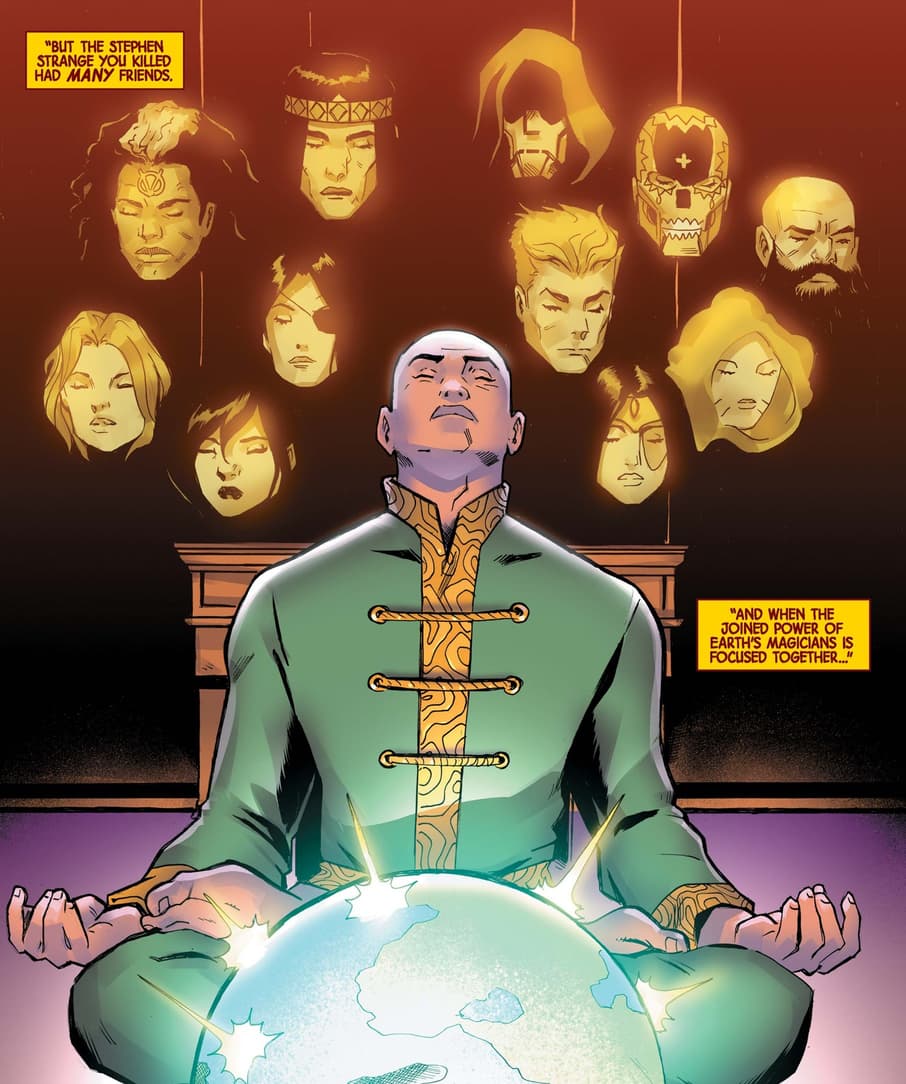 COURAGEOUS
Those born in the Year of the Rabbit can be timid (at first), but they do possess a quiet strength and courage. While this is always evident in battles alongside allies, the level of Wong's persistence becomes even clearer when he is forced to face something alone. In STRANGE (2022) #6, Wong goes on a journey to uncover his missing memories, desperate to help the new Sorcerer Supreme Clea (and to avoid losing another Strange). This quest takes him to telepathic X-Man Jean Grey. Although attempting to recover his memories weaponized his trauma, Wong saw the process through to the end uncovering key information about Clea's recent enemies.
COMPASSIONATE
Tender and gentle, as Rabbits tend to be! Wong has always shown himself to be a kindhearted and selfless person. Raised to be an aid to the Sorcerer Supreme, he takes his role quite seriously. However, he doesn't just serve Strange; he frequently finds himself helping others along the way. By doing his part to protect the greater good, Wong rubs off on the oft-arrogant Strange for the better. At the end of DOCTOR STRANGE: THE OATH, a conflicted Strange chose to give the final drop of the all-curing Otkid's Elixir to Wong to rid him of his brain tumor. Upon awakening, Wong's first thought was for everyone else that could have been saved by the potion. However, Strange knew that Wong still had much to do…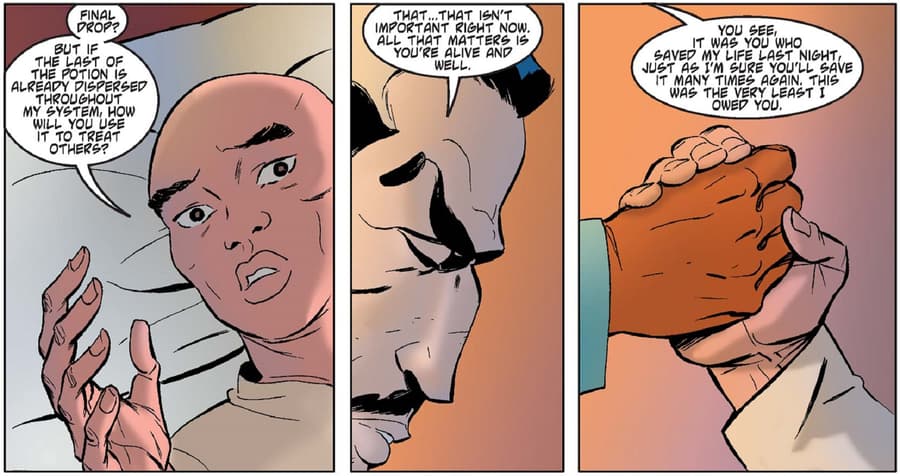 LOYAL
Nearly every appearance of Wong depicts his loyalty! Although he initially came to Doctor Strange's side to serve him, their relationship has evolved into a devoted friendship. And, even though they had recently parted ways, Wong still showed his dedication to Strange during the DAMNATION event. His strength and patience makes him someone you want in your corner, as his allies have learned time and time again.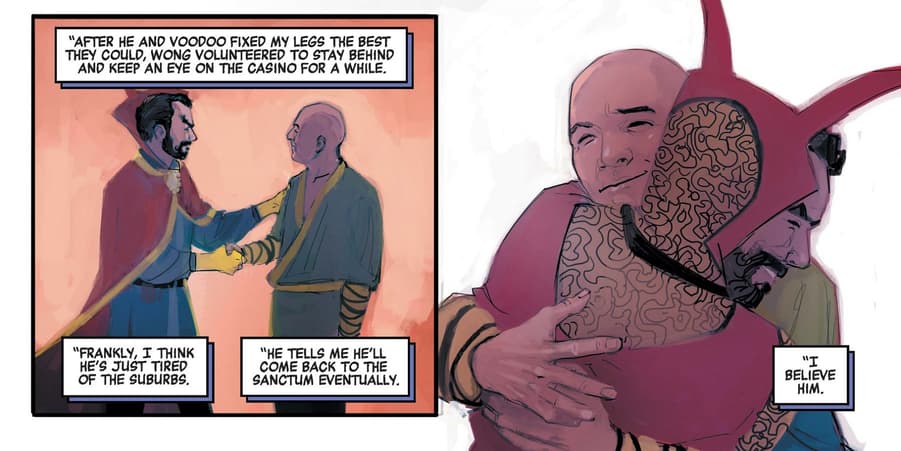 The Hype Box
Can't-miss news and updates from across the Marvel Universe!