Comics
Published August 16, 2021
Krakoa Is for Closers in 'X-Corp' #1
Read the latest series from the Reign of X on Marvel Unlimited, and see what other new comics we're reading this week!
Have you tried Marvel Unlimited yet? It's your all-access pass to over 28,000 Marvel comics, all available at your fingertips. Sign up now to enjoy your favorite stories just three months after they're in stores.
New on Marvel Unlimited: The deals have been made. Mutantkind is safe on Krakoa. As the Reign of X continues, what are the wants of the mutants who have everything? X-CORP (2021) #1 has these answers and more.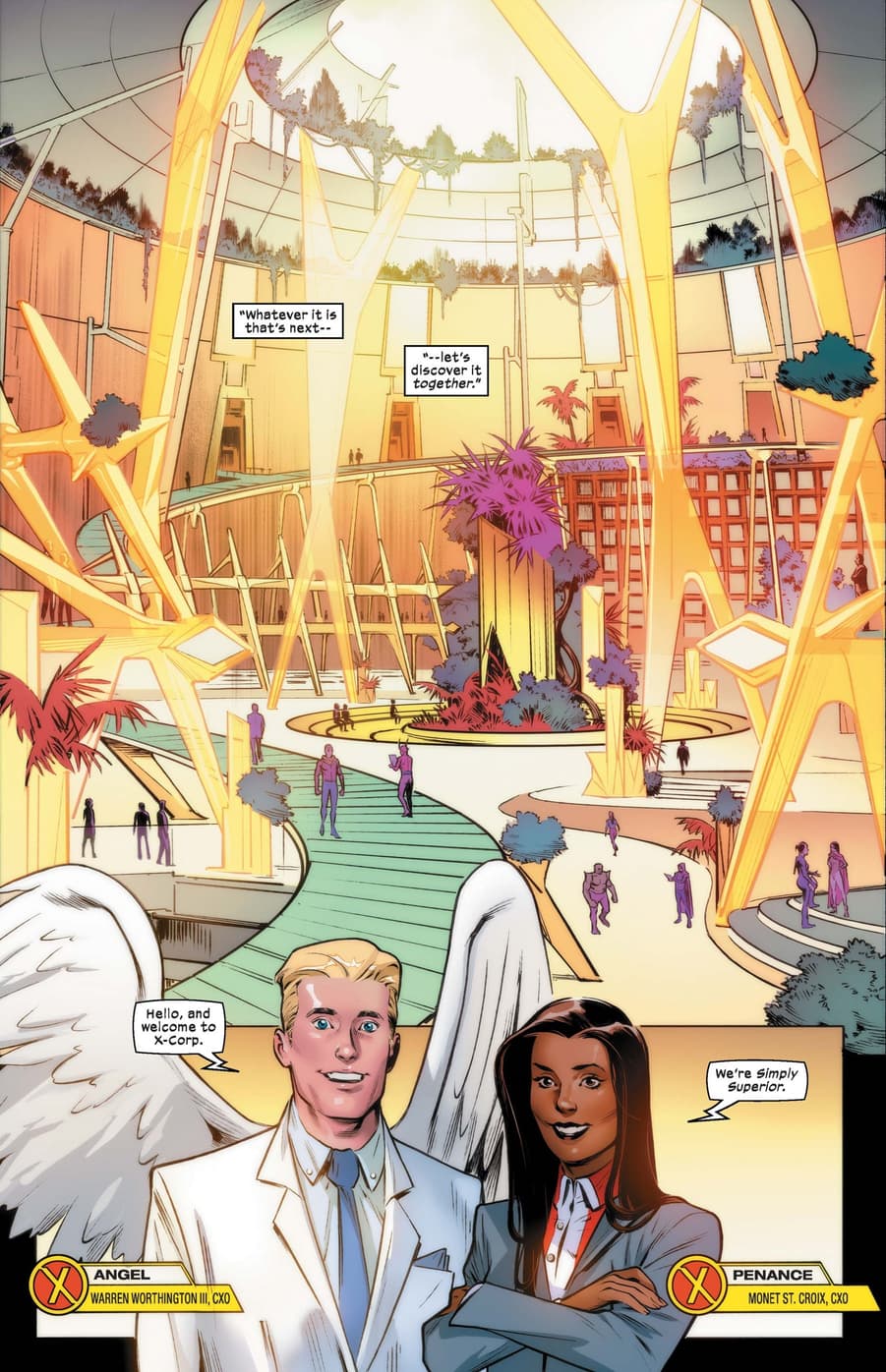 At the forefront of the mutants' global commerce is X-CORPORATION, headed by CXOs Monet St. Croix, AKA Penance, and Warren Worthington III, AKA Angel, a duo as cutthroat and ruthless in the boardroom as they are on a battlefield. But X-Corp needs more than just its figureheads. As Monet sets out to staff their team with some of the brightest and most deviant minds in mutantkind, Warren finds himself in a tense meeting with one of Krakoa's first allies who wants to know the truth: On Angel's wings, will X-Corp crash or soar?
[RELATED: Mutantkind Soars to the Top in the New 'X-Corp' Series]
See the full list of new comics on MU this week, and dive into more of the top comic stories we're reading right now.
NEW ON AUGUST 16
Make way for the adventures of Marvel's Mightiest Megastar, the all-powerful Hyperion! When America's solar-powered, super-sentinel of liberty looks to return his archenemy Victor Von Doom to the other-dimensional prison of the Negative Zone, mighty Hyperion must deal with a breakout of his most powerful enemies, such as Ultron, General Annihilus and the Immortal Hulk. Plus: A special backup tale starring Blade, Earth's last living vampire.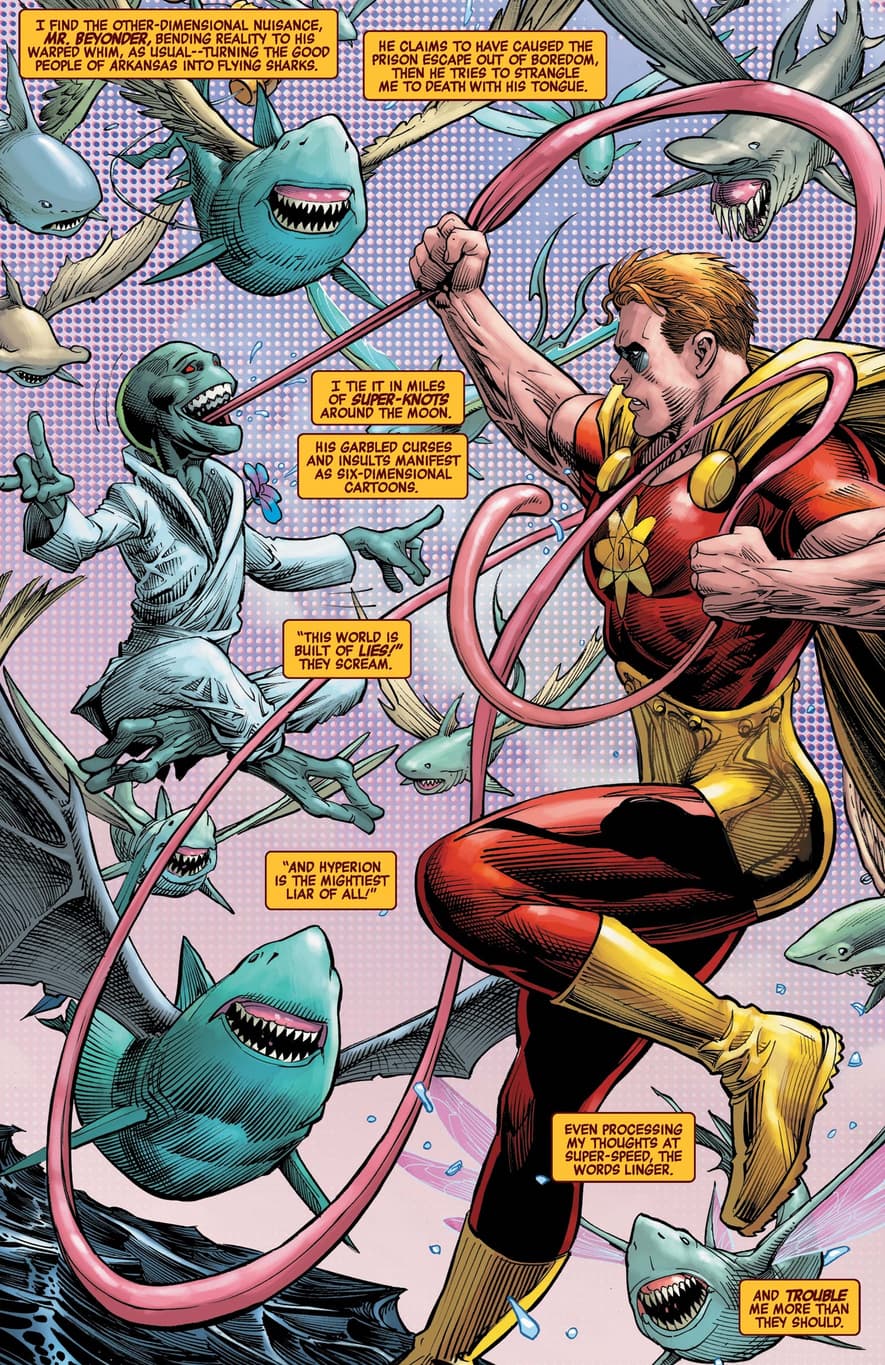 The teenage Hyperion's cosmic quests with his Shi'ar friends near their end, but none of the young heroes are ready to say farewell. A quick mission in the Negative Zone sounds like the perfect coda to a storied fellowship... but what awaits Hyperion, Gladiator and the rest is horror and agony beyond their wildest nightmares!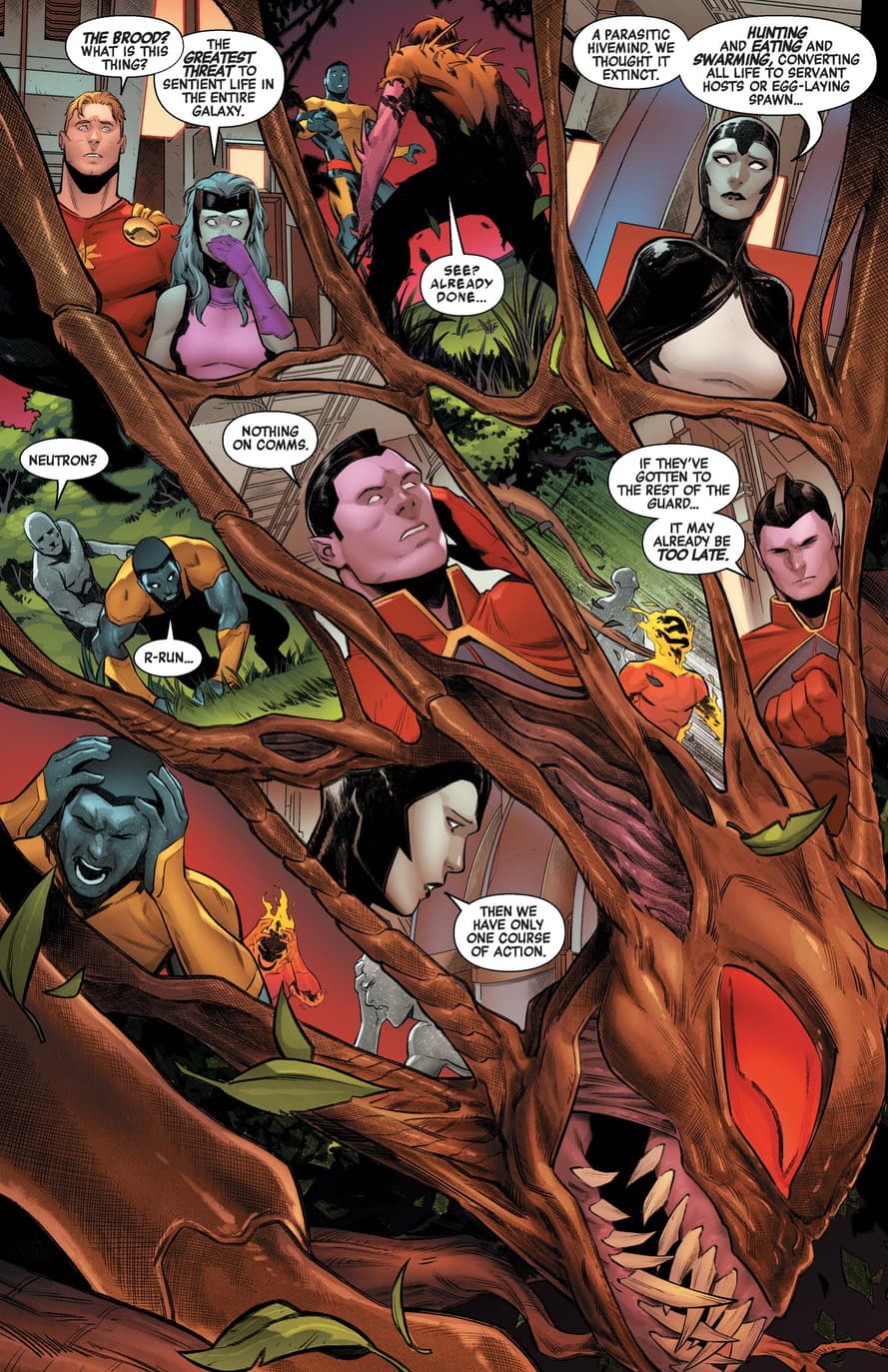 Part 1 of "The Bride of Doom!" The Human Torch's love life is changed forever when he must choose between his soulmate and his ex-wife... And is Johnny Storm's first heartbreak, Crystal, back in the book?! This is all too much! Fortunately, there is also a lot of punching, hitting, and clobbering going on! All this and an ominous decree by Doctor Doom! Plus: A second tale in which Reed Richards duels Doctor Doom for the strangest prize imaginable!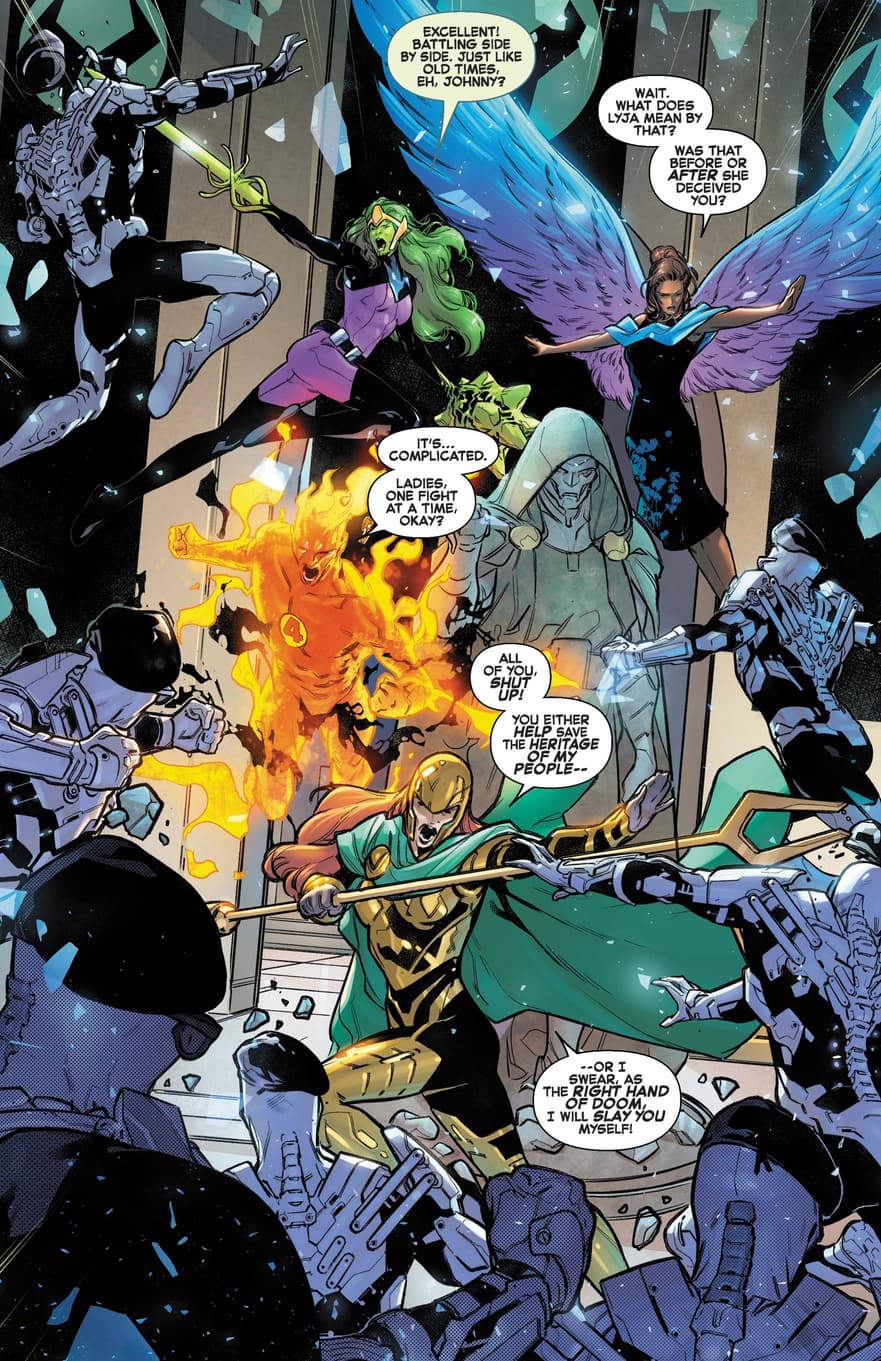 From the world of "What If?"!
What If Peter Parker became Venom? Spider-Man's vicious new approach to crime has every villain on high alert! No one is safe as Peter succumbs further to his new dark powers. Wilson Fisk wants to put an end to this deadly new Spidey once and for all, but who is really the one coordinating this takedown attempt? And with Peter haunted more by his past each day, will someone be able to save him from his own mind?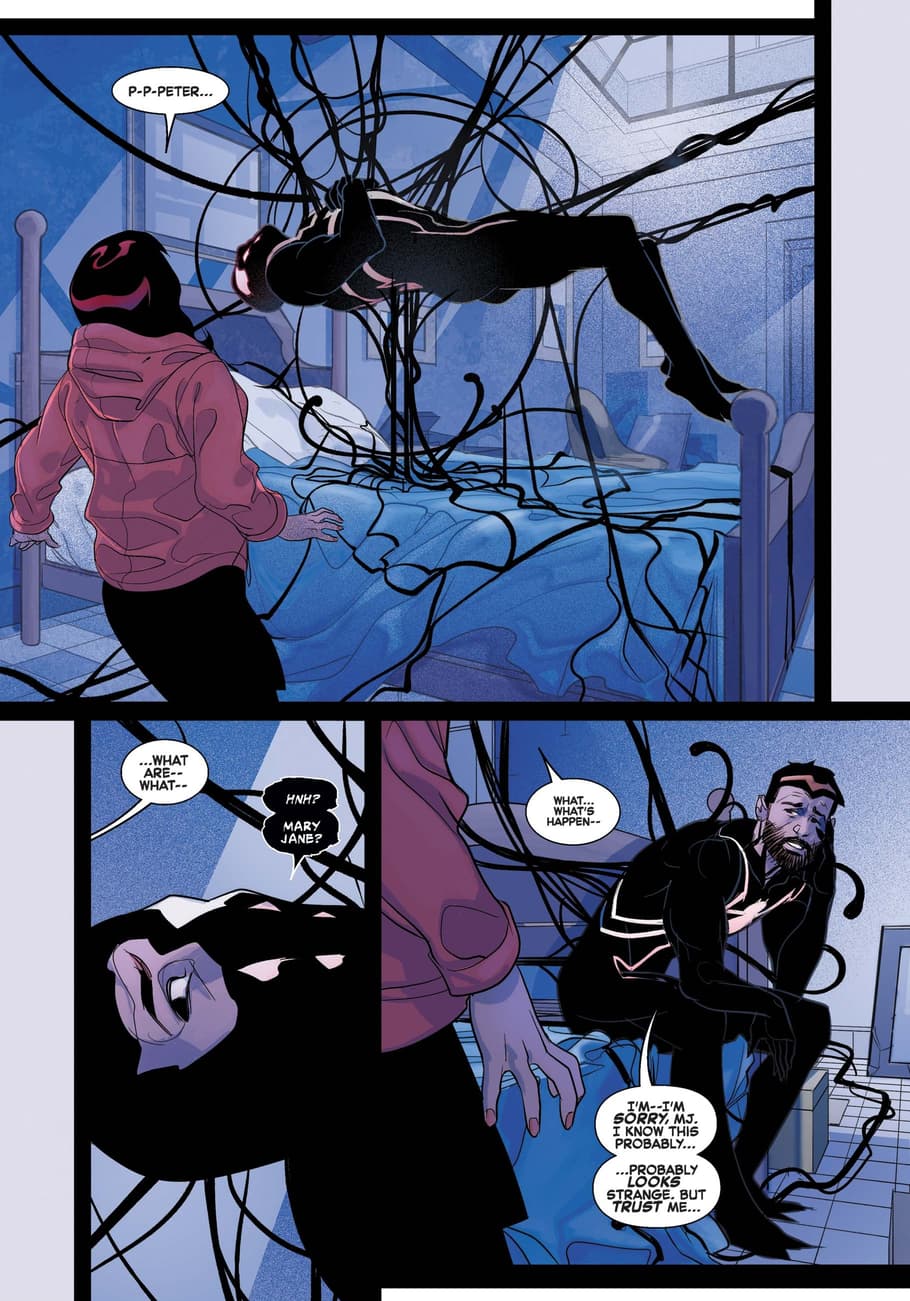 The Hype Box
Can't-miss news and updates from across the Marvel Universe!