Comics
Published June 23, 2021
What's Happening at the Hellfire Gala This Week?
Spoiler alert! Find out what went down in today's issues of 'Wolverine,' 'S.W.O.R.D.,' and 'Way of X'!
Warning! This article contains spoilers for today's Wolverine #13, S.W.O.R.D. #6, and Way of X #3, so read on at your own risk, Flame-Keepers!
Marvel's mutants promised fireworks at the Hellfire Gala, and it's going to be hard for anyone to top the terraforming of Mars in a single day. But the fireworks aren't over yet, and the fallout is only beginning.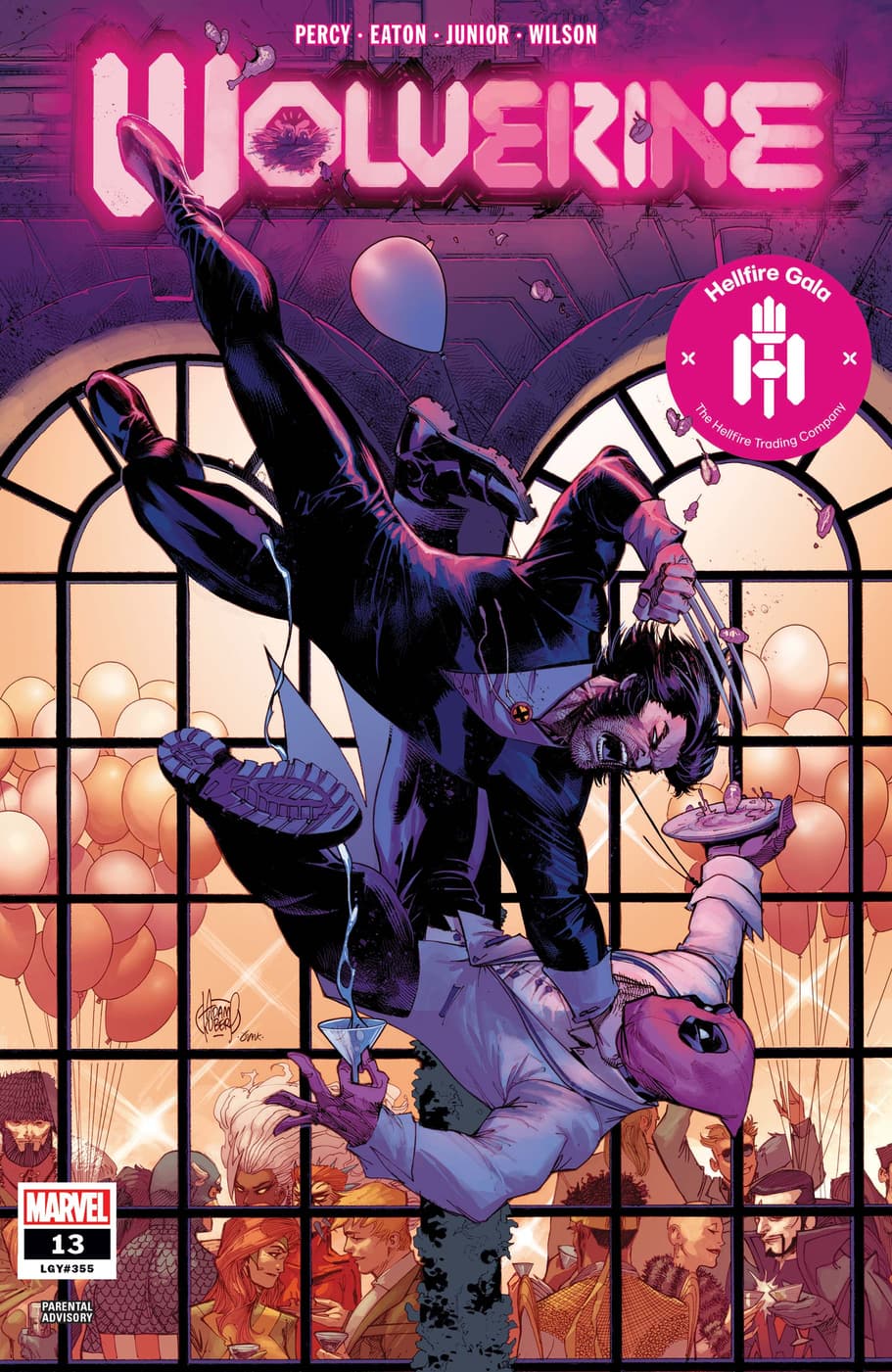 Writer Benjamin Percy and artist Scot Eaton's WOLVERINE #13 caught up with a storyline that began in X-FORCE #20. Beast brought the Teleforonic humanoids from Terra Verde to Krakoa to spy on the other ambassadors. However, the Teleforonic beings broke away from their programming and attacked the guests. Kid Omega was able to telepathically erase the memory of the attacks, but it took more than that to bring the unfortunate episode to a close.
Deadpool proved to be an unexpectedly welcome ally in the fight, which finally won him an invitation to the afterparty with Logan and Domino. In the meantime, Sage confronted Beast and she refused to re-establish their mind control over the Terra Verde representatives. Instead, they brokered a deal to release the country from Krakoa's control. In return, the Terra Verde ambassadors agreed to keep quiet about the coup.
Much to his surprise, Wolverine felt empathy for what the Terra Verde people went through. He even admitted that the experience changed his mind as he shared a drink with the Terra Verde ambassador.
In a more troubling development, someone murdered Christian Frost at sea, and then took off with the Marauder. Presumably, the culprit also absconded with the Shi'ar logic crystals that Christian received at the behest of his sister, Emma Frost. Keep in mind, Emma had no memory of placing that order with the Shi'ar. That said, there are a few strong theories about who may be responsible for this...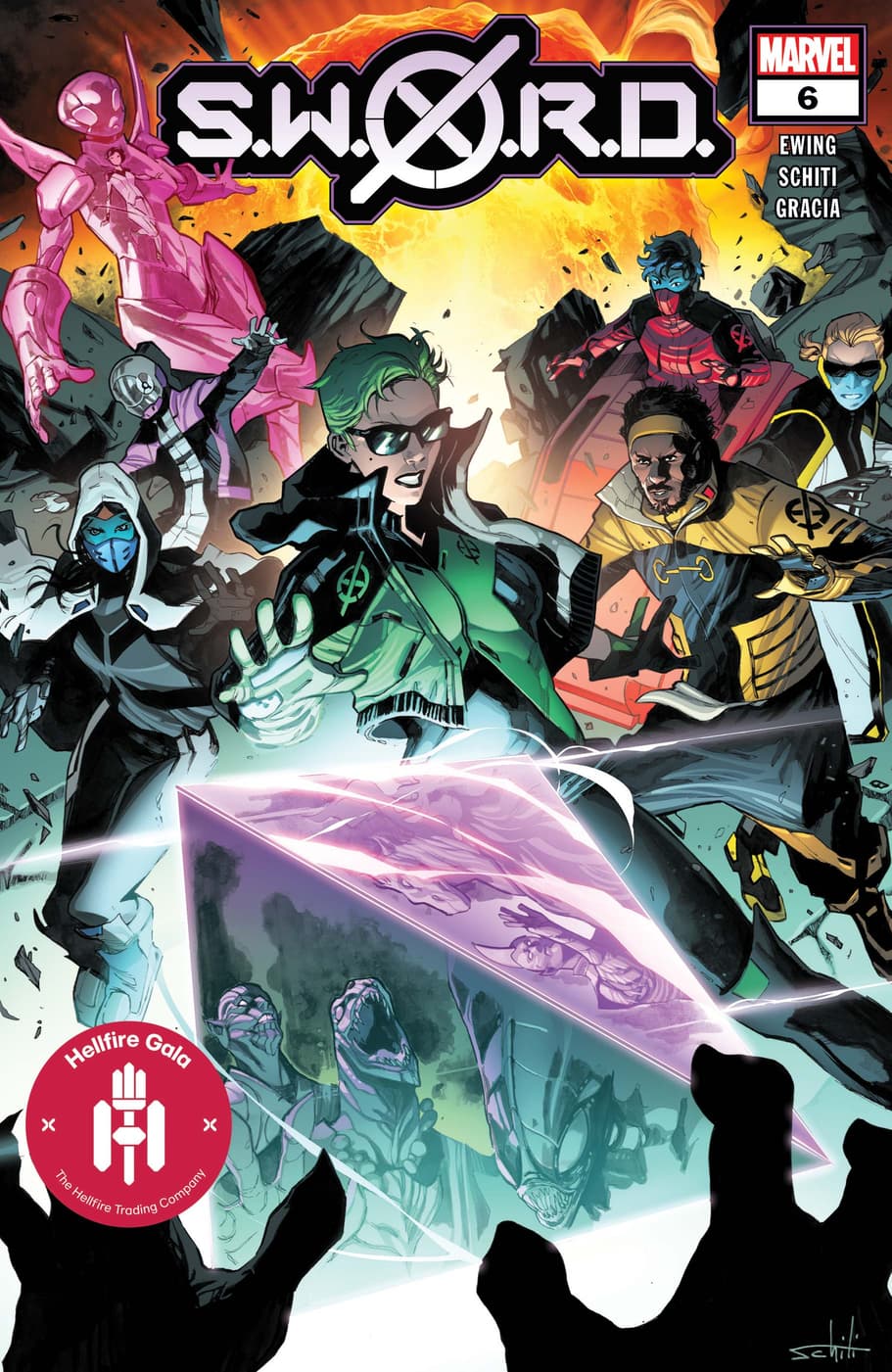 Writer Al Ewing and artist Valerio Schiti then continued with S.W.O.R.D. #6, and if anything, it proved that PLANET-SIZE X-MEN #1 was just the beginning. Instead of hosting an afterparty, Abigail Brand gathered representatives from the Intergalactic Empire of Wakanda, the Kree/Skrull Alliance, the Utopian Kree, the Ridgellians, and other galactic powers to formally declare that Planet Arakko is the new capital world of Earth's solar system. Brand successfully argued that the planet formerly known as Mars has supplanted Earth's place in the heavens, thanks in part to its strong ruler.
Brand also took a page from Krakoa's playbook by bribing the assembled representatives to formally recognize Planet Arakko's new status in return for generous shipments of Mysterium. As demonstrated by Brand's team, Mysterium can be used to create starships and other structures of nearly unimaginable strength. "The Sol" may even become a new standard in galactic currency, as the various alien races recover from Knull's rampage in KING IN BLACK. There are some holdouts, including Wakanda and the Alliance. And yet the gambit appears to have succeeded.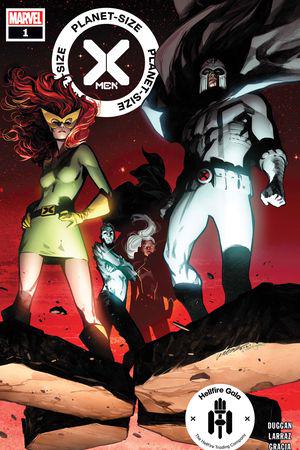 Planet-Size X-Men (2021) #1
published

added to marvel unlimited

colorist

colorist (cover)

editor

inker

inker (cover)

penciler

penciler (cover)

letterer

writer
What is Marvel Unlimited?
Back on Earth, the mood among the Hellfire Gala's human guests was considerably more dour. Alpha Flight's Guardian was so dismayed by the turn of events that Henry Peter Gyrich took the opportunity to set him up for a meeting with the mutant-hating group, Orchis. In a private conversation with Doctor Doom, Captain America expressed his disappointment. He wasn't upset that the mutants transformed Mars. Instead, Steve Rogers just wanted humans and mutants to walk into the future together. Before his departure, Doom suggested that he and Cap may work together sometime, but he won't make such a spectacle about it.
In a touching aside, Magneto invited Wanda Maximoff, AKA the Scarlet Witch, to share a father/daughter dance after the crowd left. AXIS revealed that Wanda and Magneto aren't related by blood, but their bond remains intact. And Magneto was more emotionally available to Wanda at that moment than he had been in years. Unfortunately, many of Krakoa's mutants have not forgiven Wanda for her actions during HOUSE OF M. Magneto's former follower, Exodus, has constantly called Wanda "the Pretender," and encouraged mutant children to hate her.
To cap off this momentous issue, Doom demanded to meet Planet Arakko's new ruler, and he came face-to-face with her. After leaving the Marauders, Storm is now the unquestioned queen of Planet Arakko. That's quite a step up, and it also explains why she isn't among the X-Men anymore.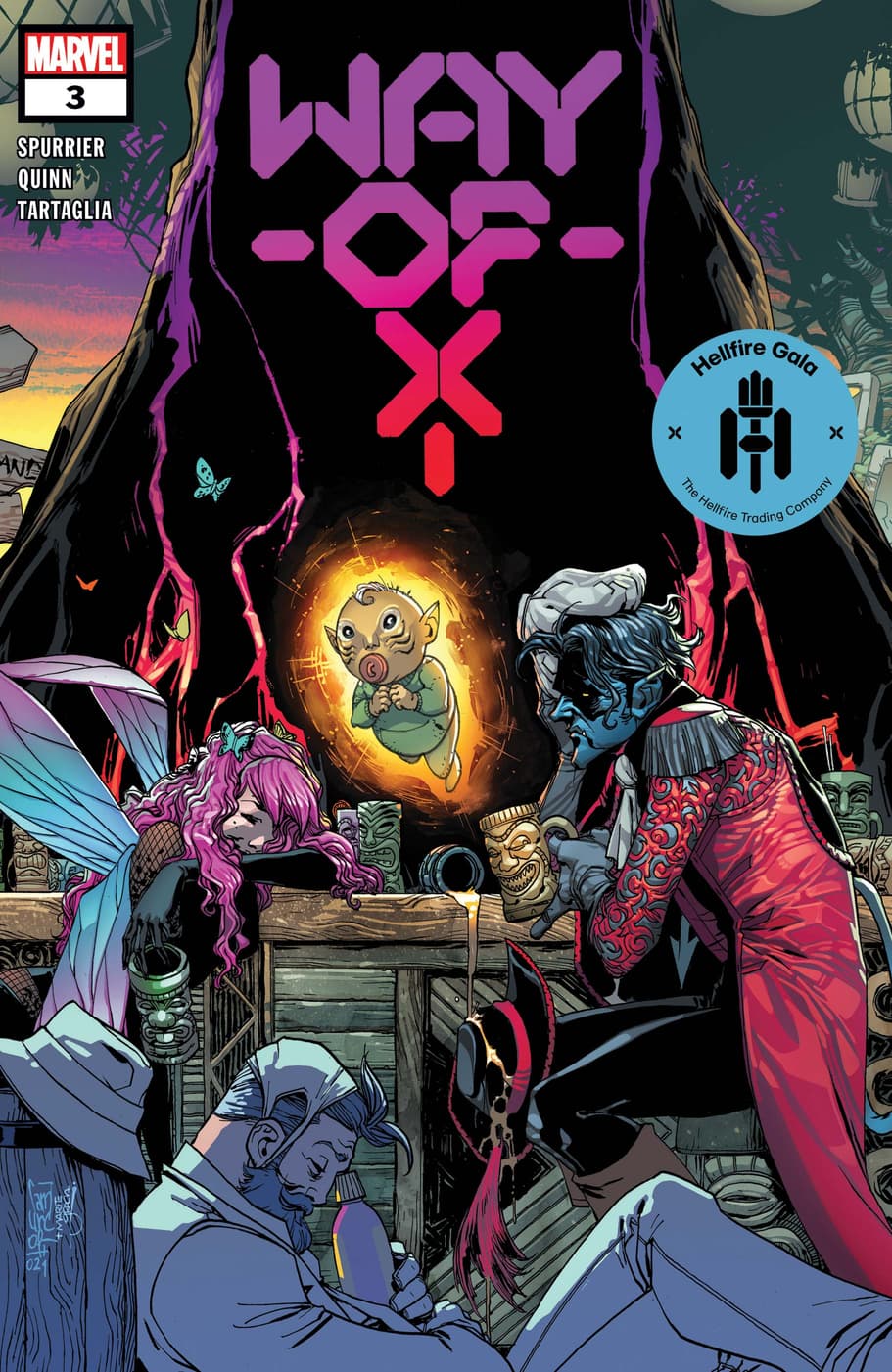 Finally, writer Si Spurrier and artist Bob Quinn's WAY OF X #3 gave us a glimpse of the day after the Hellfire Gala. Throughout previous issues, we've seen Nightcrawler in a rather crapulent state. It turns out that carrying the weight of Krakoa's secrets, and the return of Onslaught, took more of a toll on Nightcrawler's psyche than he would readily admit. Nightcrawler was so out of it that he didn't even notice Scarlet Witch and Magneto having their dance.
One of Nightcrawler's calls to action was the first law of Krakoa: "Make More Mutants." Thanks to the long-absent Stacy X, Nightcrawler saw first-hand that Krakoa's people have lived up to that decree. Unfortunately, many of these newborn children were abandoned by their parents and live only thanks to the care of Stacy X. Instead of having more children, Stacy X argues that the mutants of Krakoa need to embrace emotional connection over physical entanglements.
Speaking of connection, the young couple, Loa and Mercury, had a bit of a mishap. When Loa got too excited, she accidentally shredded Mercury's metal hand. At the request of Pixie, Legion facilitated a mental link between the two young mutants so they could be intimate in a way beyond the physical realm. However, Legion had the ulterior motive of using them as bait for Onslaught. Their temporary bond also left Loa and Mercury disgusted with each others' deepest and darkest thoughts. After that experience, they may not be a couple anymore.
Onslaught made his boldest move since his return when he briefly possessed Lost and attacked Fabian Cortez. Onslaught's power seems to be growing in leaps and bounds, and even Legion may not be able to counter him. Now, the secret of Onslaught's return is out among a small circle of mutants, including Doctor Nemesis and Pixie in addition to Nightcrawler and Legion. And there's a legitimate fear to bring it up because they can't discount the possibility that Magneto and Professor Charles Xavier are both compromised by his return. Onslaught was born from the union of their minds. Who knows what mischief he will cause on Krakoa?
Next week, the Hellfire Gala will wrap up in X-FACTOR #10 with a last dance...and possibly a murder. Find out how it all ends on Wednesday, June 30!
The Hype Box
Can't-miss news and updates from across the Marvel Universe!