Culture & Lifestyle
Published February 4, 2022
Aconyte Books & Marvel Are on a Mission...to the Multiverse
The new line 'Multiverse Missions' welcomes She-Hulk and Deadpool later this summer!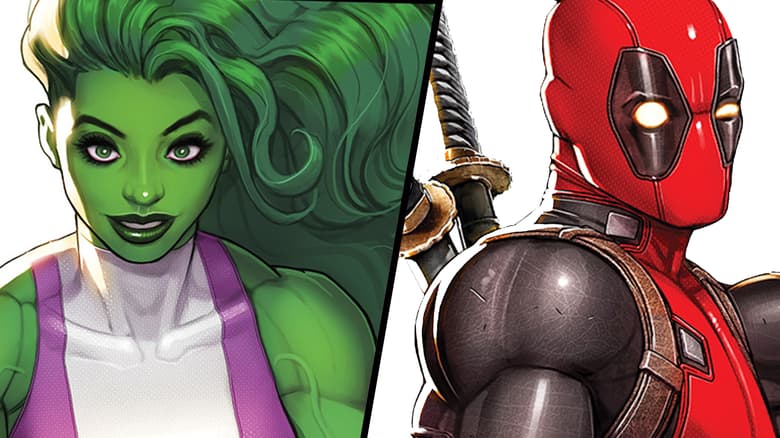 There are countless amazing stories to enjoy across the vast Marvel Comics universe — but in the upcoming MULTIVERSE MISSION line of books from Marvel and Aconyte Books, the reader gets to help decide the outcome!
Remember those chose-your-route gamebooks from back when you were small but your imagination was huge? If you don't, turn to page 23 to regain your memory… ah, there you go. Imagine how cool it would be to enjoy them afresh now, but knowing all that you have learned along the way… oh, and the Super Heroes you get to help are Deadpool and She-Hulk. Yeah, awe… some.
Aconyte Books and Marvel are unutterably delighted to announce a new range of books, part game/part story, called MULTIVERSE MISSIONS. Inside their packed pages, you get to assist and advise Marvel's most inappropriate Super Heroes — and hopefully guide them to a mighty victory, and definitely not to an unpleasantly icky ending.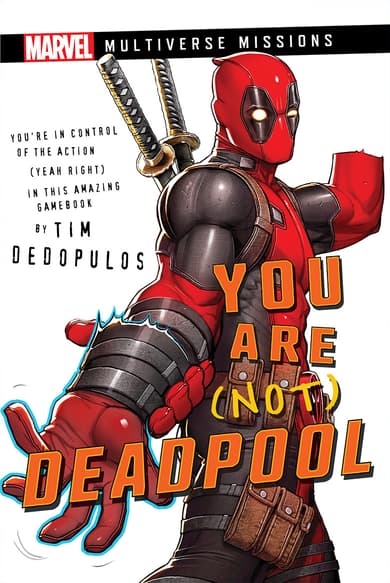 For one, you've got Deadpool, in YOU ARE (NOT) DEADPOOL…
The merc with the mouth has been commanded by Daredevil to sort out a new wave of criminal activity in the big city. Except, there's something really big and bad building up, and it's going to get very dark and messy. Ace author and puzzle expert Tim Dedopulos wanted to call this one Don't Put Deadpool in the Woodchipper, that's all we're saying.
You Are (Not) Deadpool will hit US shelves on July 5, 2022 (and UK shelves on September 15, 2022).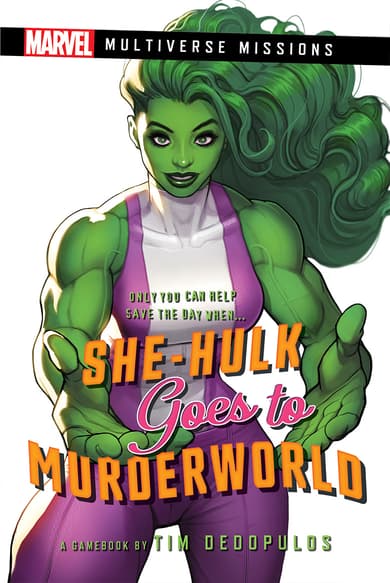 For two, in far more wholesome fashion, at least until her immense green fists really start flying, you can also tag along for the ride as SHE-HULK GOES TO MURDERWORLD. She-Hulk really is trying to do things legally, with your assistance, but when old adversary Ruby Thursday gets framed and calls on her to help, it's plain somebody is out to get her… and all paths lead to, well, the title says it all. Here's hoping it'll all work out.
She-Hulk Goes to Murderworld will hit US shelves on July 5, 2022 (and UK shelves on September 15, 2022).
Packed with adventure, snark, cool interactivity, and some truly fiendish puzzling, complete with their own game system and a whole extra hidden layer of secret wonders, these books are only for older readers. They come in both paperback and ebook formats, so make your choice wisely!
Want to stay on top of everything in the Marvel Universe? Follow Marvel on social media—Twitter, Facebook, and Instagram—and keep watching Marvel.com for more news! 
The Hype Box
Can't-miss news and updates from across the Marvel Universe!