Culture & Lifestyle
Published March 5, 2021
'Asked & Answered with the Women of Marvel': Kathryn Hahn
Get to know the 'WandaVision' nosey neighbor turned powerful witch and then stream the Marvel Studios series finale on Disney+ now!

Get to know the Asked & Answered with the Women of Marvel series here. Be sure to head over to Marvel.com/WomenofMarvel every other week for more!
Welcome to our special BONUS Asked & Answered celebrating the final episode of Marvel Studios' WandaVision, now streaming on Disney+! 
And who better to chat with than the wicked witch of Westview?! Kathryn Hahn is a total delight in literally every role she plays and her devious Agatha Harkness is no exception. Whether she's making you laugh, cry, or giving voice to our favorite alternate universe Doc Ock (in Spider-Man: Into the Spider-Verse), Hahn's characters are always the ones you want to see more of after the credits roll. She is a Woman of Marvel (twice-over). And we had some questions.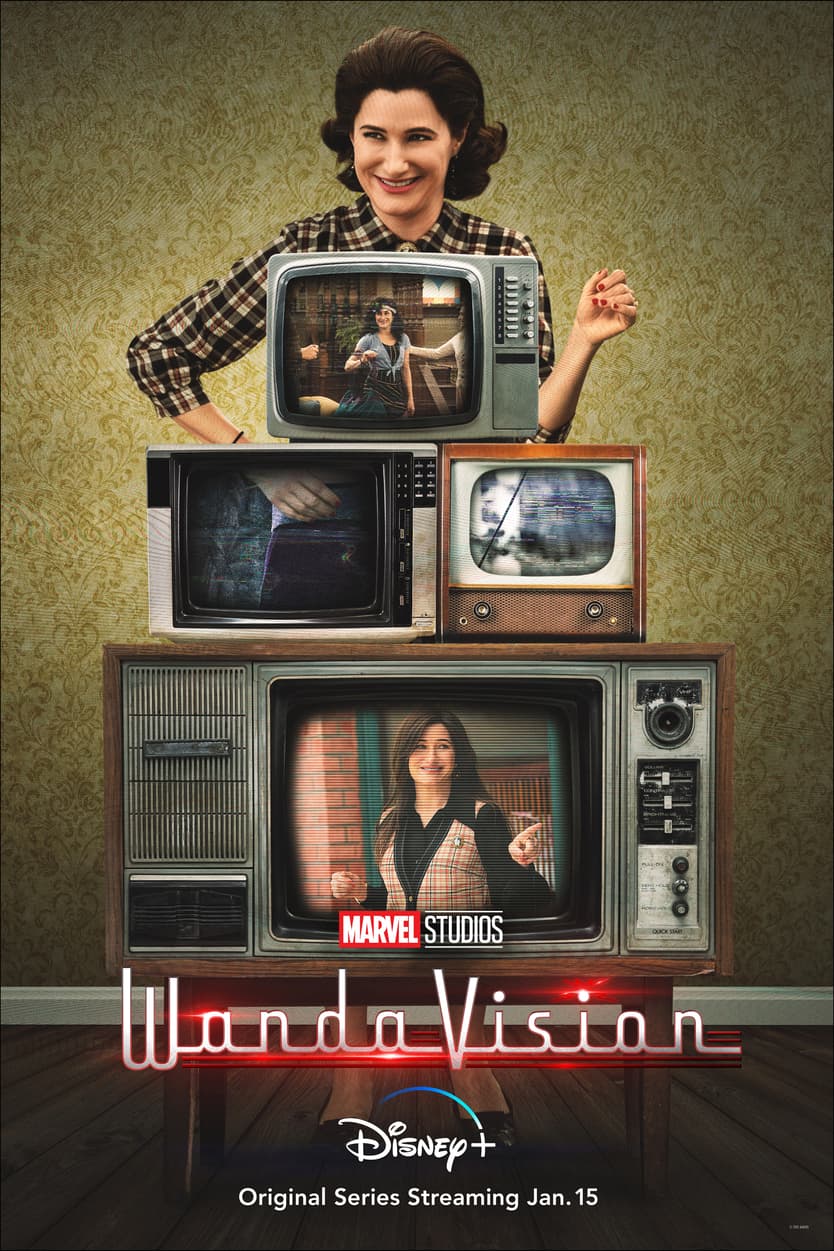 We asked. She answered. 
What is the first thing you do when you wake up?
Stretch. And run through what I am grateful for. 
Superpower of choice?
To always feel chill. 
I Love Lucy marathon or Bewitched binge?
I Love Lucy! Dame Ball!! No offense but no contest. 
First thing you're planning to do when Dr. Fauci gives the all clear?
Get on a plane to see my family in Ohio. 
Salty or sweet?
I like a combo. 
The universe – sending you messages or dealing with enough of its own stuff to worry about you? 
If you are looking for messages, you will find them. 
What gets you up at 3am?
My bladder. 
What are you proud of?
My kids. 
Would you rather meet Dr. Olivia Octavius in a dark alley or have Agnes as your neighbor?
Have Agnes as my neighbor. She's a good time. 
Must have item on set?
Altoids. And water. 
Something you'd love to tell your younger self?
To not overthink it. 
In an alternate universe, what would your alternate job be?
I cannot imagine any universe in which I'm not an actor. 
What's the best thing about your best friend?
Unconditional non-judgmental support. 
What was your favorite book, movie, or TV show as a kid?
The soap opera Santa Barbara
What is your favorite book, movie or TV show now?
Nomadland
Who makes you laugh?
My kids. 
Wheel of Fortune or Jeopardy?
Wheel of Fortune.  
Truth or dare?
Truth. Cause usually I'm too lazy to get up. 
Mantra or quote that keeps you going?
When in doubt, don't. 
Best thing about being a Woman of Marvel?
The incredible company I'm in. 
Watch Kathryn Hahn as nosey neighbor Agnes turned powerful witch Agatha Harkness on Marvel Studios' WandaVision — all episodes now streaming on Disney+!
MacKenzie Cadenhead is a children's book author and an old school (Read: former) Marvel editor — not old-old but let's just say she knew Gwen Stacy when she was dead. She co-authors the "Marvel Super-Hero Adventures" chapter book series for young readers and is a proud Woman of Marvel. You can see what she's up to over at Instagram @mackenziecadenhead.
The Women of Marvel podcast assembles to chat all things Marvel and more! New episodes are released every other Thursday. You can find Women of Marvel on Sirius XM, Marvel.com/podcasts and Apple Podcasts.
The Hype Box
Can't-miss news and updates from across the Marvel Universe!