Culture & Lifestyle
Published December 3, 2021
'Asked & Answered with the Women of Marvel': Marieke Nijkamp
Get to know the New York Times bestselling author and pick up 'Hawkeye: Kate Bishop' #1 out now!

Get to know the Asked & Answered with the Women of Marvel series here. Be sure to head over to Marvel.com/askedanswered every other week for more!
Aside from being a New York Times-bestselling author, Renaissance Fair devotee, and pizza enthusiast, Marieke Nijkamp (she/they/any) is just so much fun to chat with. And during this holiday season, we couldn't be more grateful that their new series HAWKEYE: KATE BISHOP's first issue just hit stands! (And as you wait for the second issue to arrive on December 22, be sure to check out archer Kate Bishop in action on the silver screen as Marvel Studios' Hawkeye is currently streaming on Disney+!)
They are definitely a bit superstitious. We are *not* sold on their idea of how to welcome visitors to the Netherlands. They are a nonbinary creator at Marvel.
And we had some questions for them.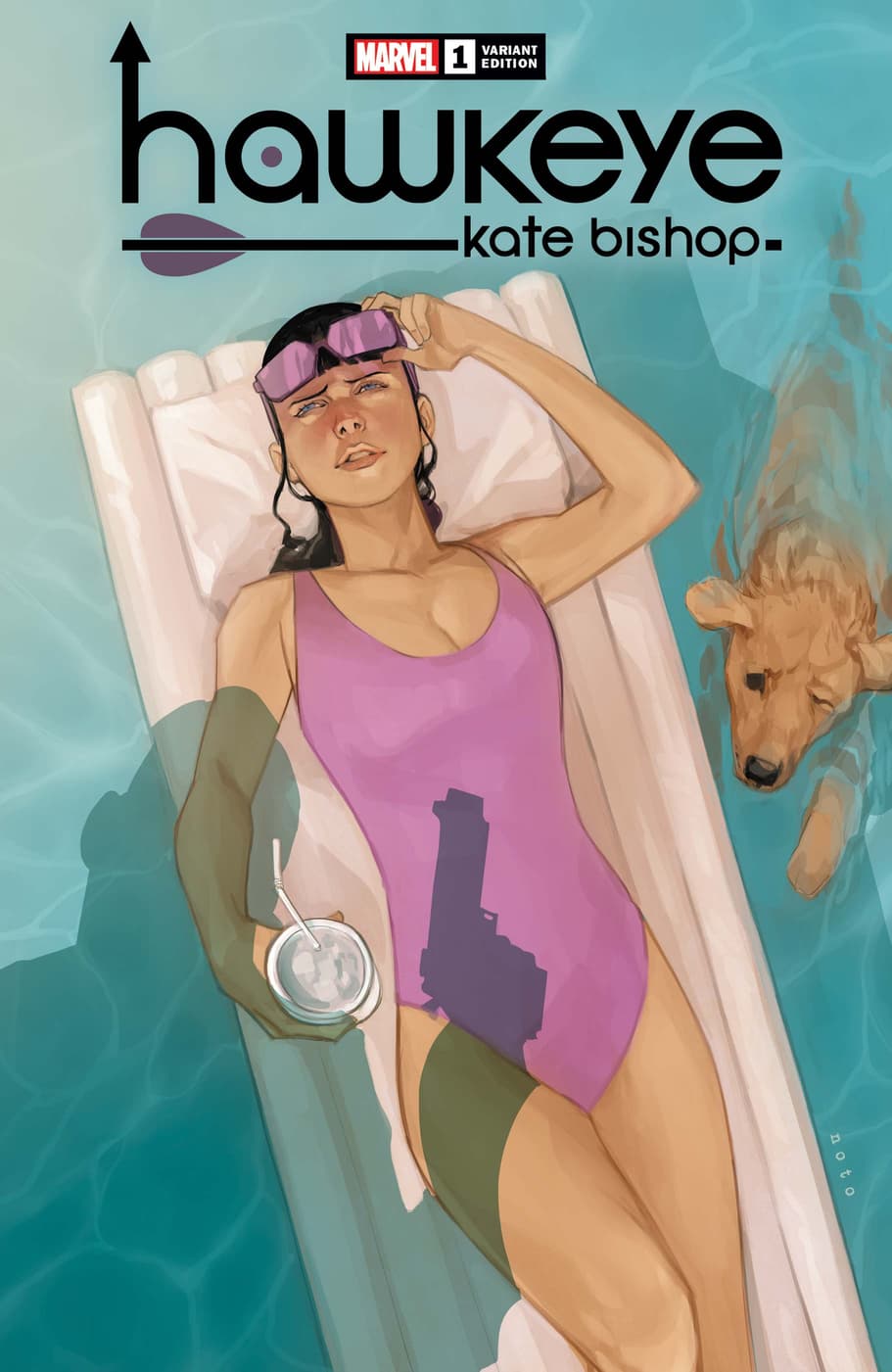 We asked. They answered.  
What is the first thing you do when you wake up? 
Snooze my alarm. I'm very much not a morning person. 
After that? Probably check my email. It's a terrible habit, but since I'm on European time, it's pretty common for my publishing inbox to fill up overnight. So I like knowing what to expect.
What makes a great day?
So many things, but especially: spending time with people I love.
Pineapple on pizza—acceptable or appalling? 
Oh, totally acceptable! Delicious, in fact. Fight me.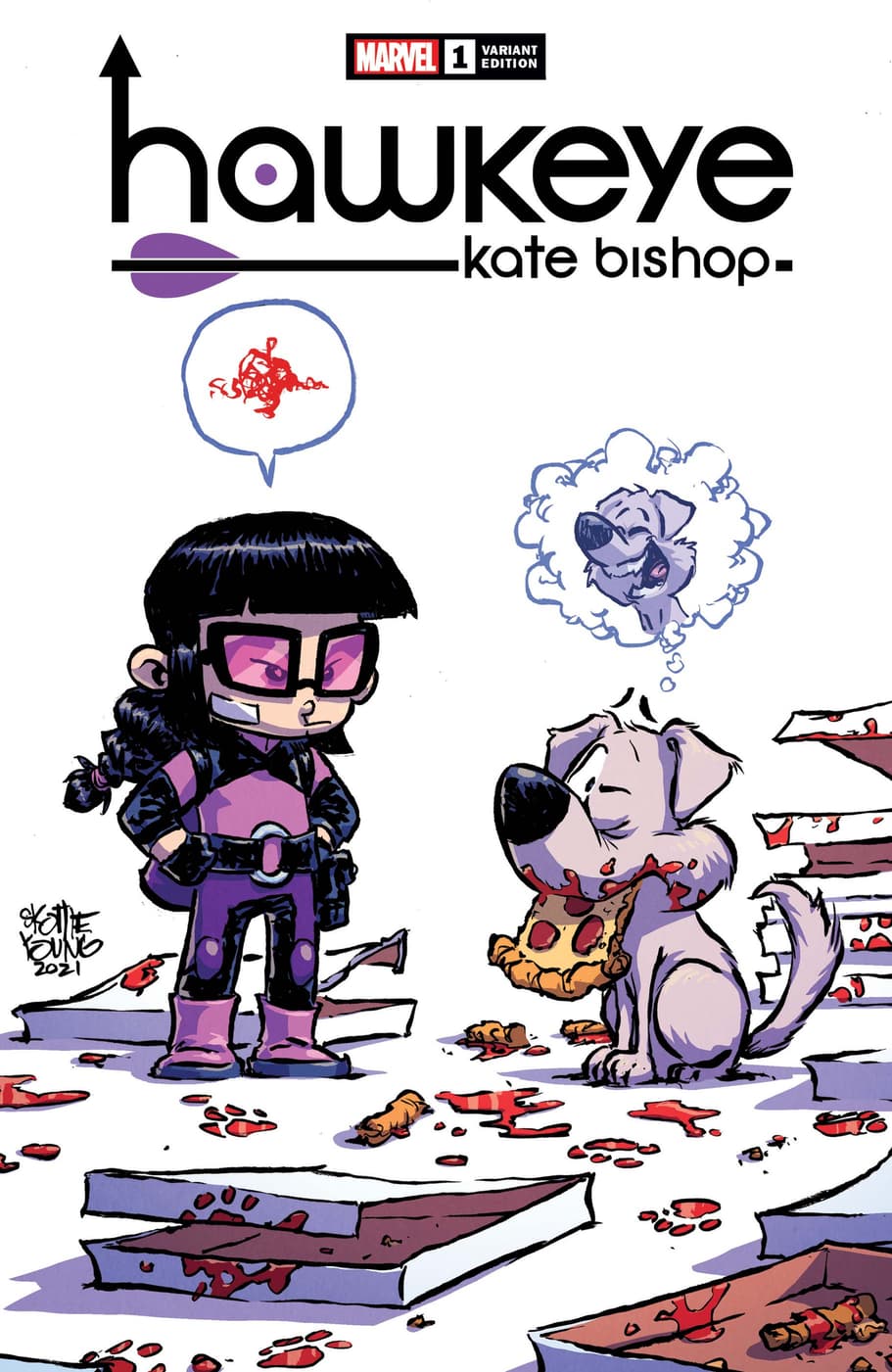 What makes cats so great?
The fact that they just don't care until they do. And then they're loyal and sweet and wonderful (and entirely too demanding, of course).
Who is your favorite super-powered hero?
This is such a hard question, because there are so many! I obviously love the Young Avengers — super-powered and otherwise. (Wiccan and Hulkling forever.) As a '90s kid, I also still gravitate toward the various X-Men from the animated series, because that was such a gateway to Super Hero stories for me. 
But if I'd have to choose just one… Dazzler. Disco, glitter, and roller derby? Surely the time is right for more Dazzler stories?!
Who is your favorite (fictional) non-super-powered hero?
Well that has to be Kate, obviously.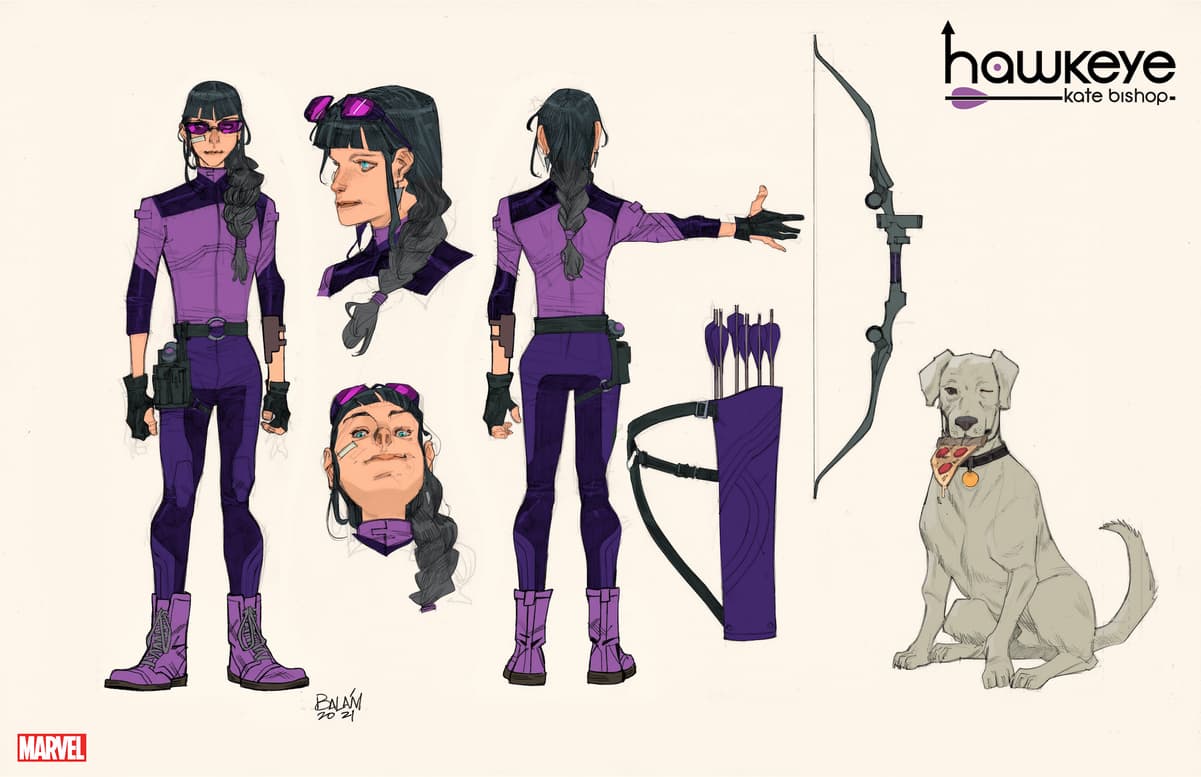 What was your favorite book, movie, or TV show as a kid? 
My favorite book as a kid was Tonke Dragt's The Letter for the King, about a young teen dreaming of becoming a knight. It's the book that made me want to become a writer and also a knight. 
What is your favorite book, movie, or TV show now? 
It feels a bit like cheating to go for anything but a book here, but also, don't make me choose! So my favorite TV series is Star Trek. Literally all of it.
Must have accessory at the Renaissance Fair?
Either a cool leather pouch with decoration or the perfect walking stick. 
Best bow in Kate Bishop's arsenal?
The Kree Soul Bow is gorgeous, and I love it. But it has to be Hawkeye's bow. Not in the least because of how Kate learns to make it her own.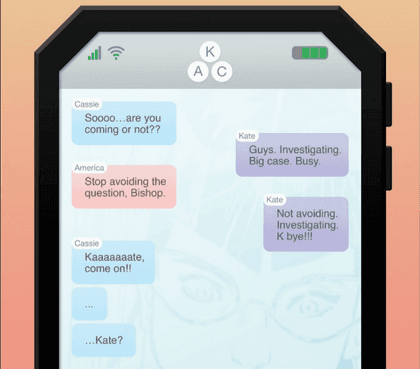 Outline, outline, outline, or plot as you go?
Outlines for daaaays. I admire people who can plot as they go, but I get hopelessly lost if I do that. I need some kind of map to navigate stories.
Crosswords or word searches?
All those "the first word you see will be your theme song for the first quarter of 2022" word searches have soured me a bit on them. Not in the least because I'm afraid to glance over in case I come across something incredibly pointless. (Let it not be said that I'm not a bit superstitious!) 
So, crosswords it is. Besides, they're more aesthetically pleasing. 
Truth or dare?
Are we playing right now? Probably truth. Dare is a bit more context dependent.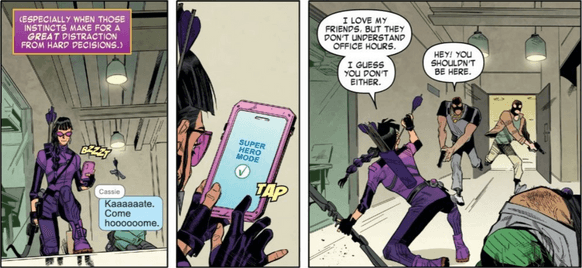 As an unofficial ambassador to the Netherlands, what one thing must we do when we come visit?
Eat salty licorice. (I know, that's mean, but getting people to taste salty licorice when they're not used to it just amuses me a whole lot. Besides, it's delicious!) 
Writing in restaurants?
Yes! It's been a while since I had a chance to do just that, but good food and exciting new projects is one of my favorite combinations.
Who makes you laugh?
My D&D group.
What do you always make time for?
Going for long walks in nature. I love starting my day outside, walking through the forest, listening to whatever music best fits the project I plan to tackle first.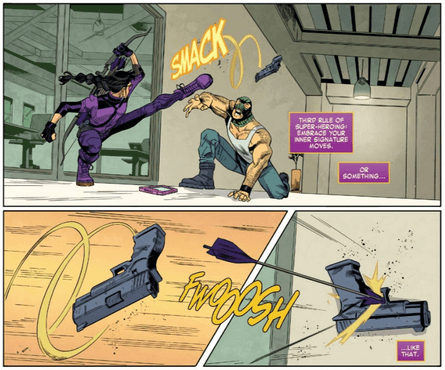 What's your favorite holiday tradition?
Spending time with family and friends. More than any other tradition, that's what makes the holidays special for me.
Mantra or quote that keeps you going?
"People think that stories are shaped by people. In fact, it's the other way around." – Terry Pratchett
Best thing about being a creator at Marvel?
There are days when I just have to take a step back and realize, this is what I'm doing now. Playing and telling stories in a world that has meant so much to me since I was a kid. It's so special. 
And especially too because there have been so many Marvel stories that I've read over the years that made the world a little bit brighter. Because they were joyful or hopeful or daring and trying out new things. The best thing about being a creator at Marvel is feeling like maybe the stories we create will be that bright spot for someone else too.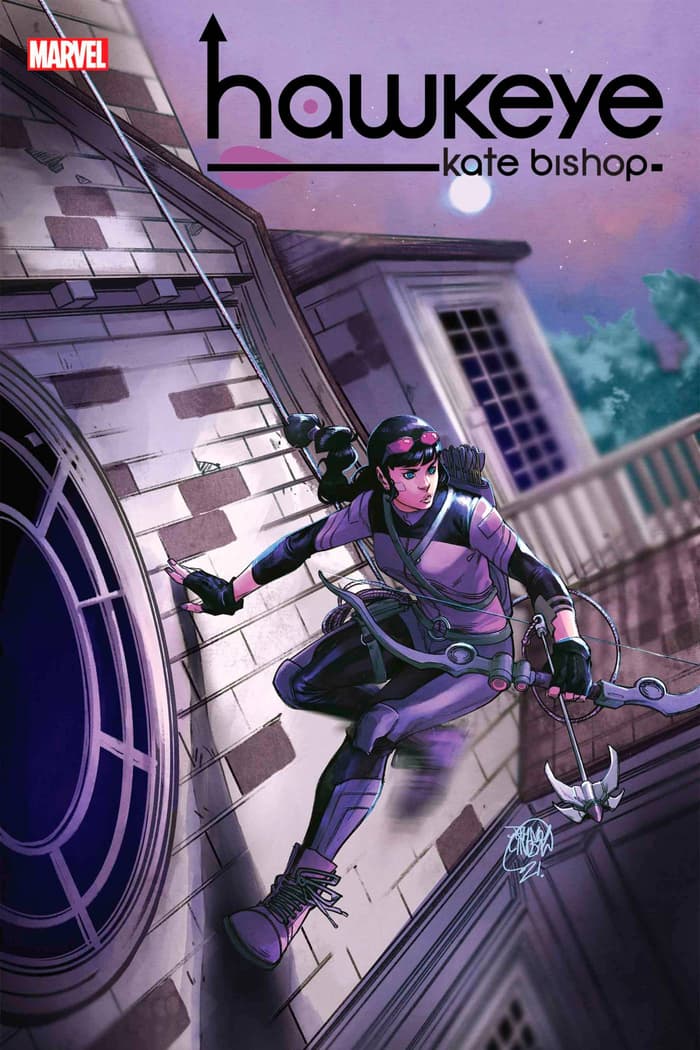 Read Marieke Najikamp and artist Enid Balám's HAWKEYE: KATE BISHOP #1, available now! Then catch Issue 2 when it hit shelves December 22!
Also, don't miss Marvel Studios' Hawkeye series, streaming exclusively on Disney+ now!
MacKenzie Cadenhead (she/her) is a children's book author and an old school (Read: former) Marvel editor — not old-old but let's just say she knew Gwen Stacy when she was dead. She co-authors the "Marvel Super-Hero Adventures" chapter book series for young readers and is a proud Woman of Marvel. You can see what she's up to over at Instagram @mackenziecadenhead.
The Hype Box
Can't-miss news and updates from across the Marvel Universe!