Culture & Lifestyle
Published July 28, 2022
'Asked & Answered with the Women of Marvel': Preeti Chhibber
Get to know the 'Spider-Man's Social Dilemma' writer!

Preeti Chhibber (she/her) is busy. If you haven't yet devoured her middle grade Avengers Assembly series (the third book, X-Change Students 101, is available for pre-order now) or checked out her podcasting prowess (Desi Geek Girls), add it to the list! Get in on the ground floor with her newest release Spider-Man's Social Dilemma (on sale now), the first book in a brand new web-slinging trilogy.
She's our go-to for book recommendations. We envy her writing habits. She is a Woman of Marvel. And we had some questions for her.
We asked. She answered.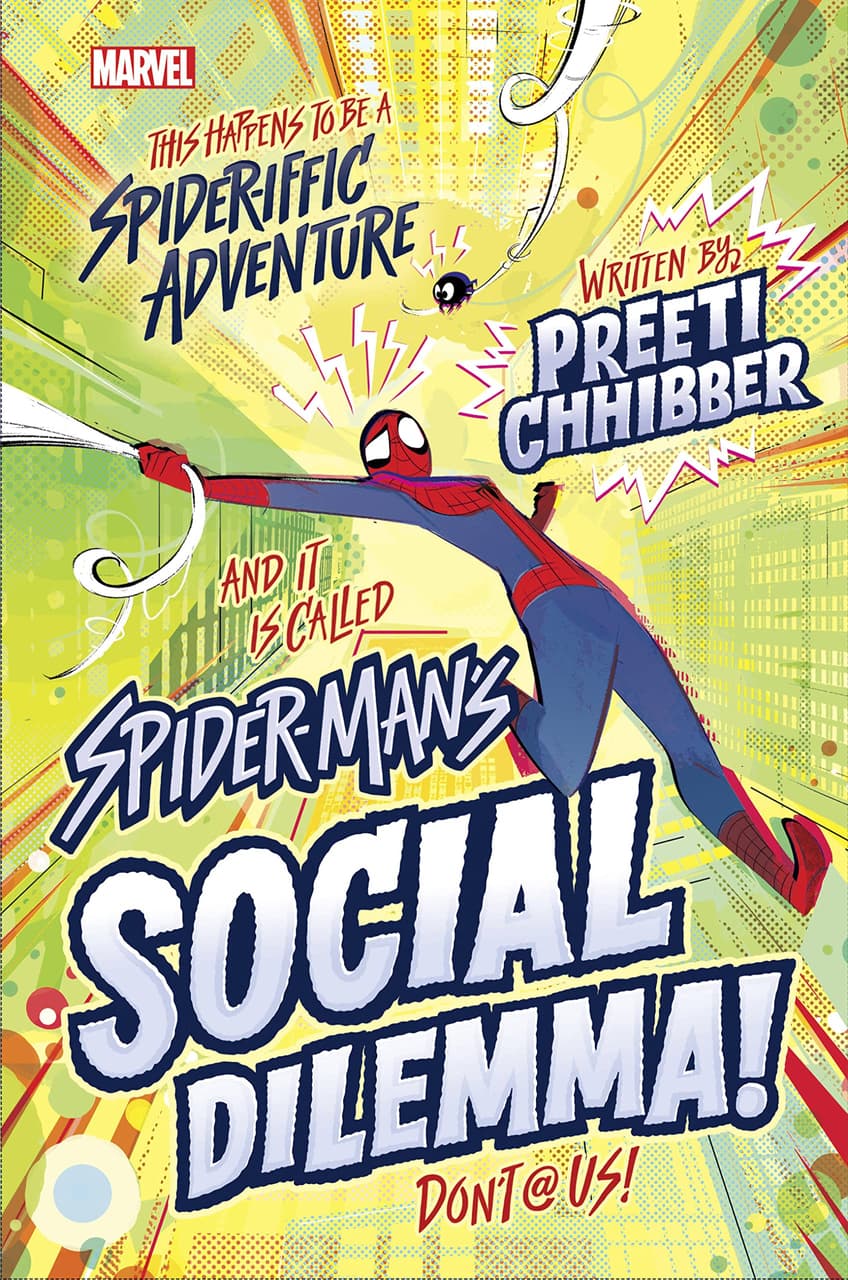 What is the first thing you do when you wake up?
I am embarrassed to say but it's definitely checking my phone, which usually leads to some kind of mishap where it falls and lands on my face. 
Who makes you laugh?
I'm very easy to laugh – so, most people, honestly. For the purposes of this Q&A, though? Peter Parker. He's got the quips! 
Would you rather sling webs, embiggen, or talk to squirrels?
Embiggen! I would be able to get places so fast if I could embiggen.
When I was a kid I was obsessed with…?
I realize this means people will know exactly when I was a teenager, but… Leonardo DiCaprio and the Backstreet Boys. And Lord of the Rings. 
The thing I always bring to parties is…?
Food… just in case there's nothing there that I can eat.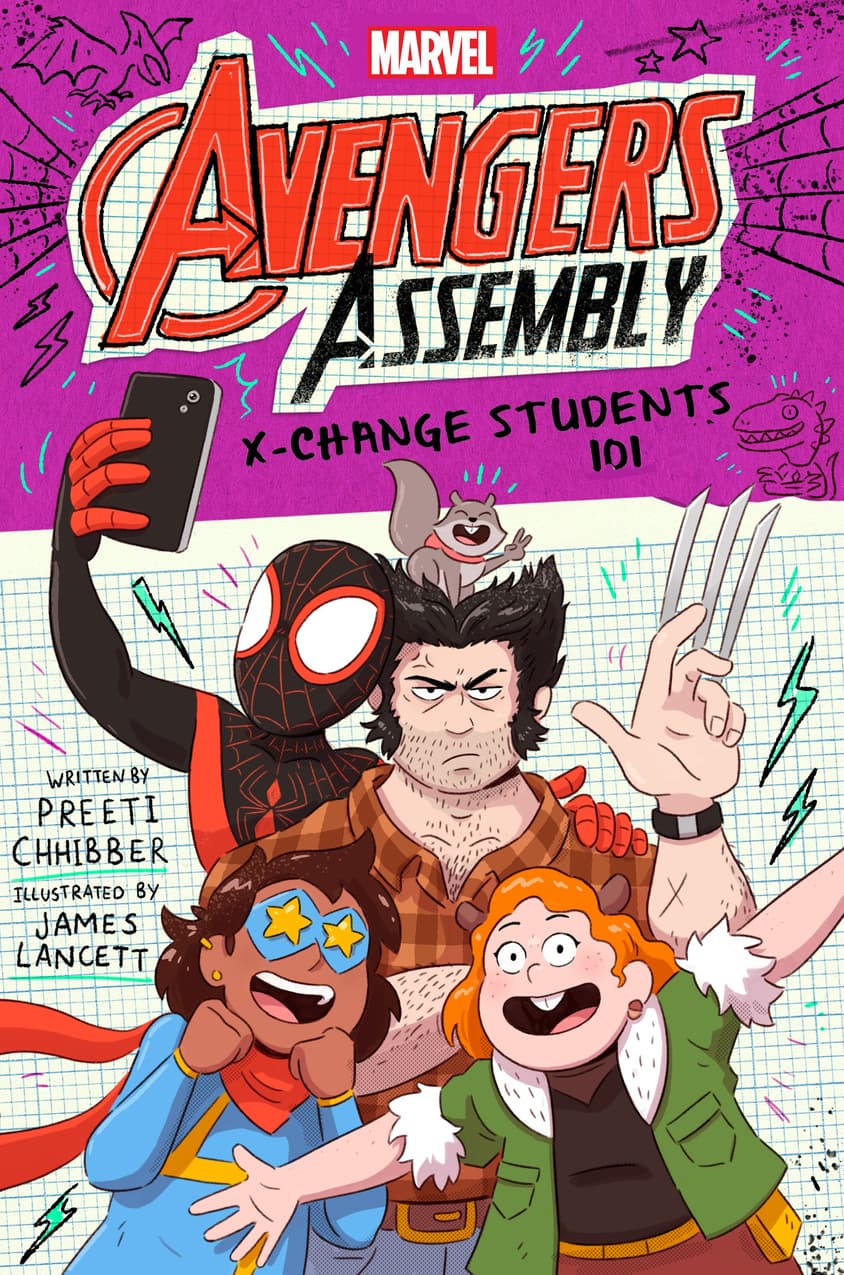 When and where do you write?
I can write anywhere. I took a friend to get their driver's test a few days ago and curled up in the back seat of my car to work on a manuscript. I try to stick to a schedule with my writing, but sometimes it's 2am and I'm a few short hours away from when I have to send something in – I do homework for a living. I have to be able to do it wherever and whenever the deadlines necessitate. 
Superpower of choice?
Teleportation. See my embiggen answer. 
Favorite fan moment? (As a fan and/or with a fan!)
Technically, I was working, but interviewing the cast of Spider-Man: Far From Home and having them hold up the book I wrote for the movie ranks pretty high. 
What's on this summer's playlist?
The Ms. Marvel soundtrack. Specifically, "Pasoori" by Shae Gill & Ali Sethi and "Aavegi" by Rivitz. 
If you could only read comic books about one super hero for the rest of your life, who would it be?
How terrible would it be if I didn't say Spider-Man, ha ha! (Okay, but seriously, Spider-Man… or Tim Drake. I'm sorry!) 
Outline, outline, outline, or I go where the story takes me?
I used to be a pantser but have furiously and begrudgingly become a plotter/outliner because it really does make the writing part easier. 
Salty or sweet?
Listen, you go savory, but then you always order some pancakes for the table. 
Garlic knots or bread sticks?
Garlic knots. 
Which Spider-Person would you road trip with?
Which one would you kick out of the car at the first red light?
None! I would drive them to some kind of public transportation situation, and I feel like it would probably be Spider-Ham.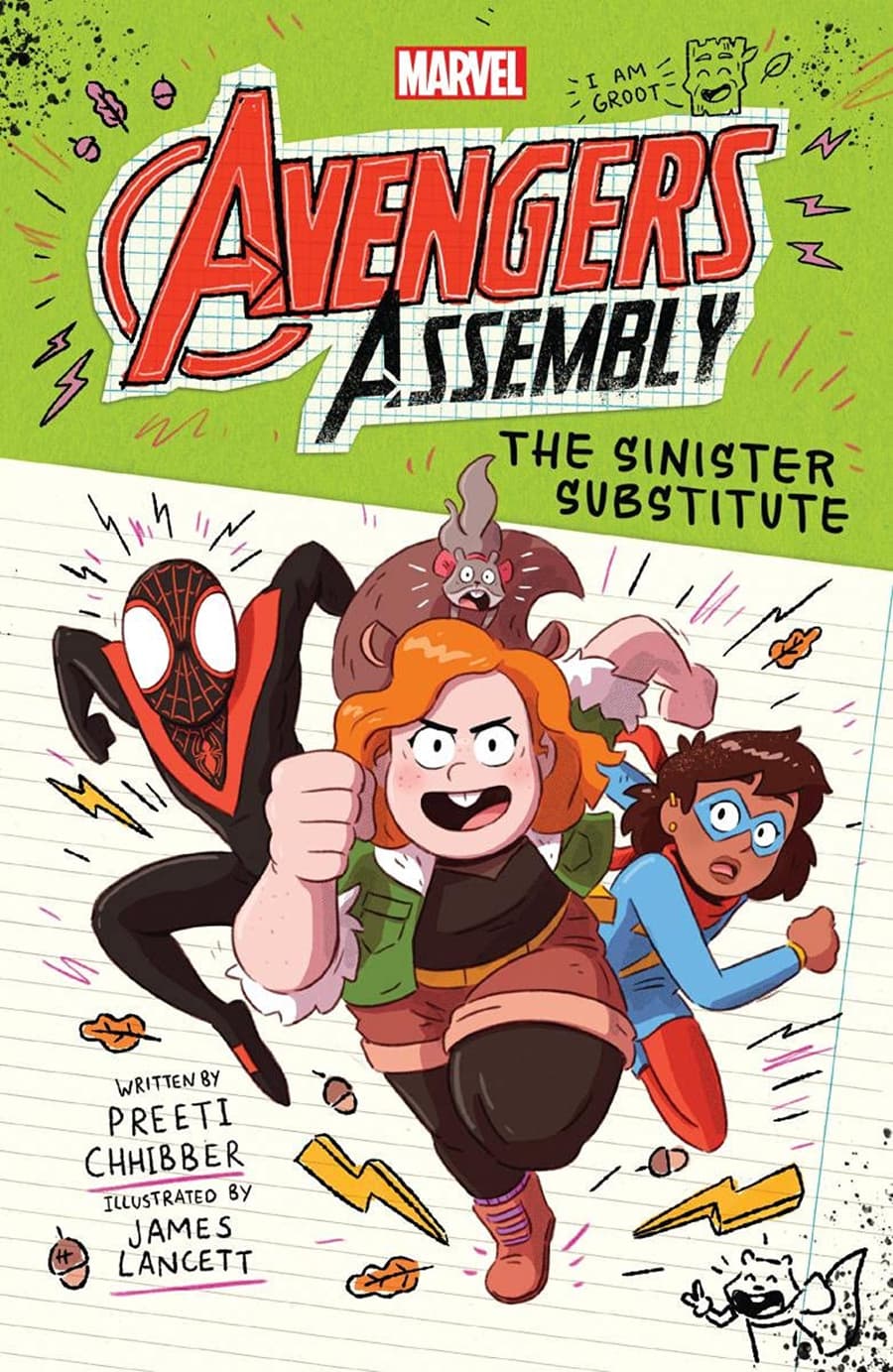 Marvel famously shows the world outside your window and there's a lot of challenging stuff going on outside that window right now. How do you incorporate and balance that when writing for kids? 
I think kids are smart and can pick up on a lot of what's going on in the world. So, in writing, I see an opportunity in being able to help them navigate some of that stuff. Like in Spider-Man's Social Dilemma, one part of that was looking at social media and hopefully kickstarting a conversation of, "Let's think about how we interact with the internet." 
Board games or video games? 
Video games.
Checkers or chess?
I'm not good at it, but chess is more satisfying. 
We hear you're a great YA book recommender – what are some books we should be reading right now?
Anything by Eric Smith! How Maya Got Fierce by Sona Charaipotra. Radha & Jai's Recipe for Romance by Nisha Sharma. The Thief series by Megan Whalen Turner. Lamar Giles has a book this September called The Getaway that looks terrifying and amazing. 
Mantra or quote that keeps you going?
There are more people who want to do good in the world than not. 
Best thing about being a woman/nonbinary creator of Marvel?
I just got to write an original Peter Parker book! What could be better than that??? 
MacKenzie Cadenhead (she/her) is a children's book author and an old school (Read: former) Marvel editor — not old-old but let's just say she knew Gwen Stacy when she was dead. She co-authors the "Marvel Super-Hero Adventures" chapter book series for young readers and is a proud Woman of Marvel. You can see what she's up to over at Instagram @mackenziecadenhead.
The Hype Box
Can't-miss news and updates from across the Marvel Universe!