Culture & Lifestyle
Published May 1, 2021
Peek Inside Avengers Campus with a Photo Tour
Opening June 4 at Disney California Adventure Park!
Calling all Super Hero recruits! With the opening of Avengers Campus at California Adventure Park at the Disneyland Resort just a few short weeks away, wonder what's inside the brand new area? Whether guests are looking for exciting thrills, tasty bites, or even the opportunity to come face to face with some heroes, there's no telling what surprises are around every corner at Avengers Campus — which actually stands for: Centralized Assembly Mobilized to Prepare, Unite, and Safeguard!
The main entrance to the land is located adjacent to the Worldwide Engineering Brigade, aka WEB for short. Story goes that back in the 1940s, Tony Stark's father built a Stark Motors factory here in California, and decades later, Tony transformed the site into the Worldwide Engineering Brigade. Now, this is the place where bright innovators like Peter Parker have been assembled by Tony Stark to invent new technologies and equip everyday people to become heroes. Considering the youthful (and sometimes chaotic) budding heroes inside, they've left their mark on the area in more ways than one. Check out the colorful graffiti mural located right outside the building!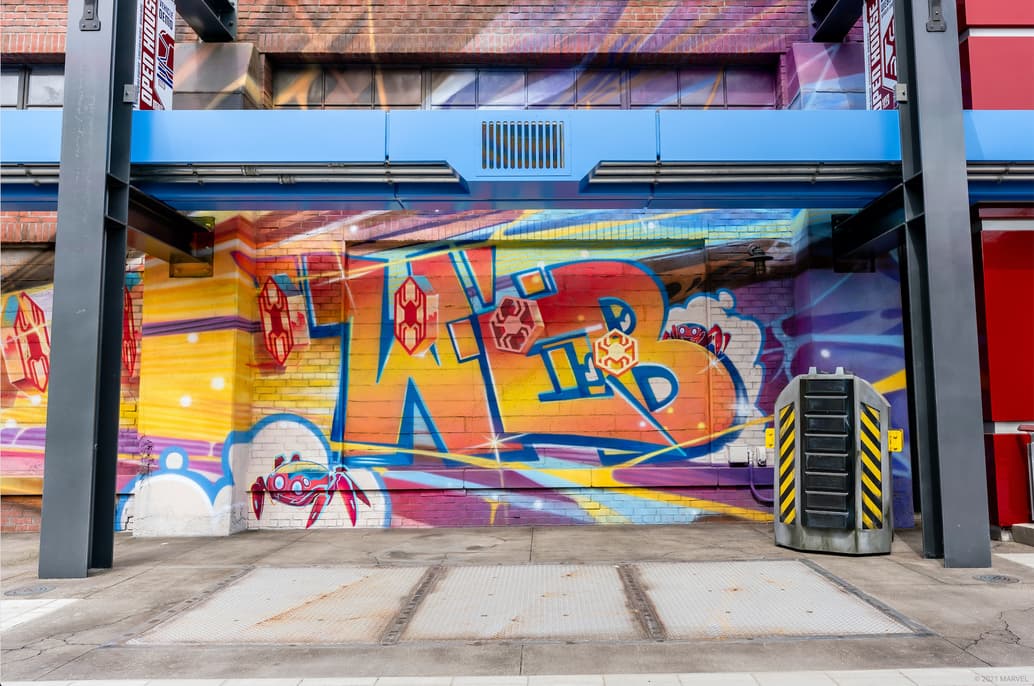 Next door to WEB is the place to go for something to eat at Pym Test Kitchen, and it's sure to quench any big (or small) appetites. Not only does the location feature Impossible™ dishes, but Ant-Man and The Wasp use "Pym Particles" to grow and shrink just about everything on the menu. This also applies to the beverage and condiment locations which feature giant cans of soda hoisted high above!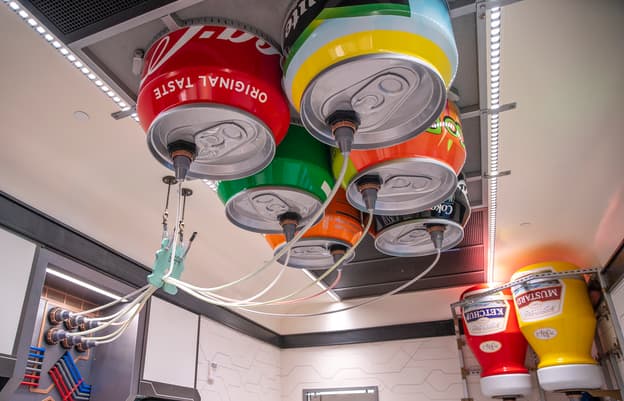 For something sweet, Taneleer Tivan, a.k.a. the Collector, has branched out into intergalactic eats, too. At the Terran Treats food cart, guests can find the Sweet Spiral Ration Churros which feature unique and unexpected flavors. As for the Collector's fortress (a late addition to the Campus, you know how Taneleer is), when he placed the building here on the edge of the area, it warped the ground immediately causing a cosmic disruption to ooze from the ground below with hues of blues, purples and yellows that glow in the daylight.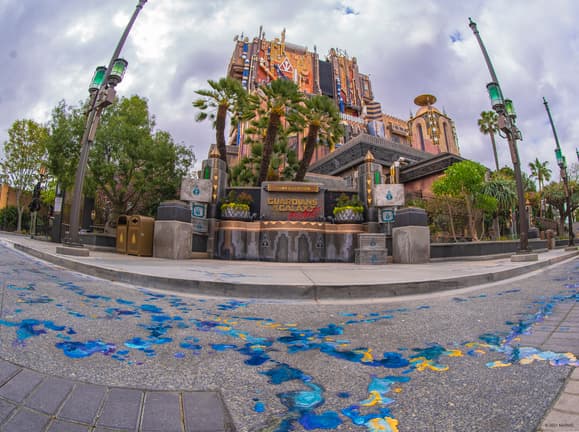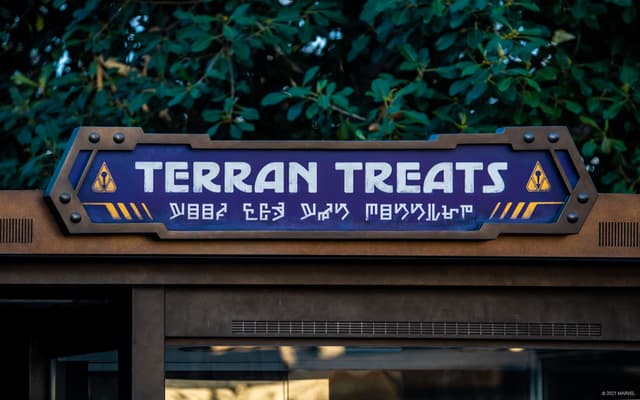 For another glowing location, the Ancient Sanctum holds the Orb of Cagliostro, which you just might find come to life at night when it flows with magical energy!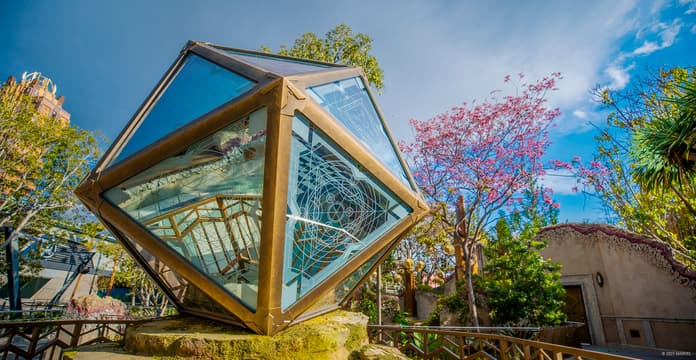 But, the location in the land you might find yourself gravitating towards is Avengers Headquarters! Decked out with more emblematic Avengers "A" than you might be able to count, you may catch a glimpse of the Avengers springing into action, ready to save the day. High atop on the roof, catch a glimpse of a shining Quinjet as a beacon for the campus.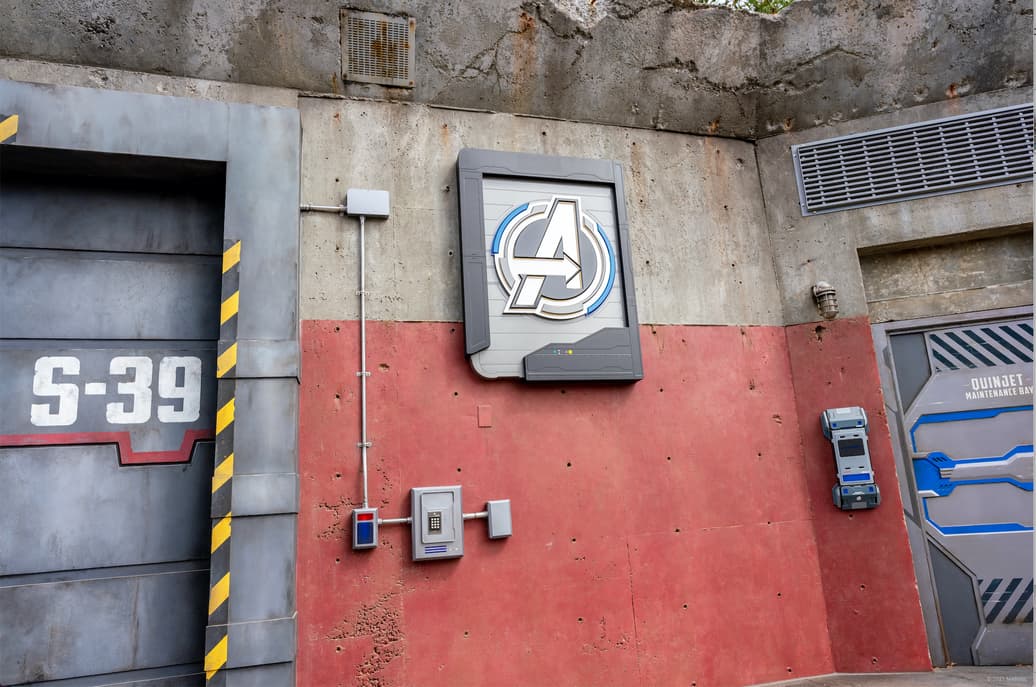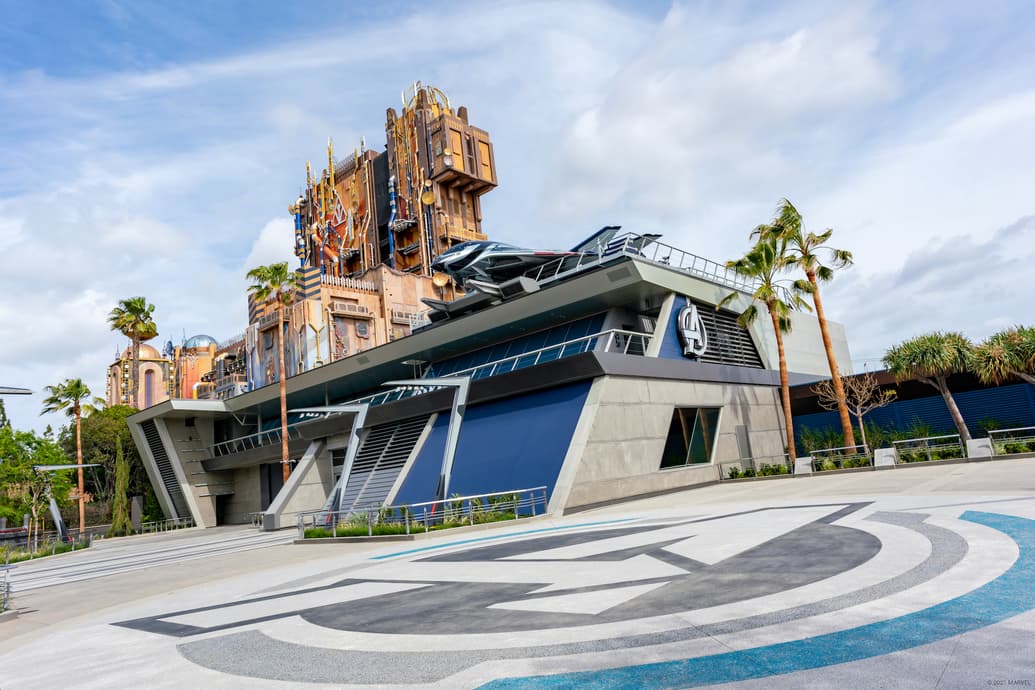 The Hype Box
Can't-miss news and updates from across the Marvel Universe!