Culture & Lifestyle
Published August 16, 2022
Celebrate the Merc with a Mouth with 'Marvel's Deadpool: The First 30 Years'
Get a first look before it arrives August 23!
"Deadpool was a supporting character but he got so much oxygen because the fans loved him." — Rob Liefield
A celebration of 30 years of Marvel's most anarchic anti-hero, Deadpool, with profiles of his greatest allies, his deadliest enemies, and his most anarchic adventures!
Marvel's Deadpool: The First 30 Years, from Titan Books, explores the comic book history of Deadpool, looking in-depth at his greatest adventures, strangest foes, and his unlikeliest allies. Lavishly illustrated with stunning art, this tribute to the most Marvel character also includes interviews with the writers and artists behind his ongoing misadventures, and a special message from the "Merc with a Mouth" himself! The deluxe book arrives, everywhere books are sold, on September 6. 
His name is Deadpool, but you might know him as the Merc with a Mouth, because he talks and talks until whoever's listening drops. That might be his greatest super-power of all — more than his healing factor, his perfect aim, his lack of scruples, his… With that red suit and those big black eyes, he might remind you of Spider-Man, but he's closer to being a villain. Still he's one of the funniest, best-loved, and most over-the-top Marvel characters around.
He has an enigmatic and complicated history, starting out as a "guest star" in THE NEW MUTANTS just thirty years ago. It was supposed to end there.
But the readers asked to see him again. Actually, they demanded it. Can't say no to that! Since then, Deadpool hasn't stopped showing up, addressing those same readers by breaking the "fourth wall," and acting in ways that no one – not even he – could predict. He doesn't know what he'll do tomorrow – or even today, for that matter.
Here is his story. And thanks to our friends at Titan, you can dive on in with a special excerpt below!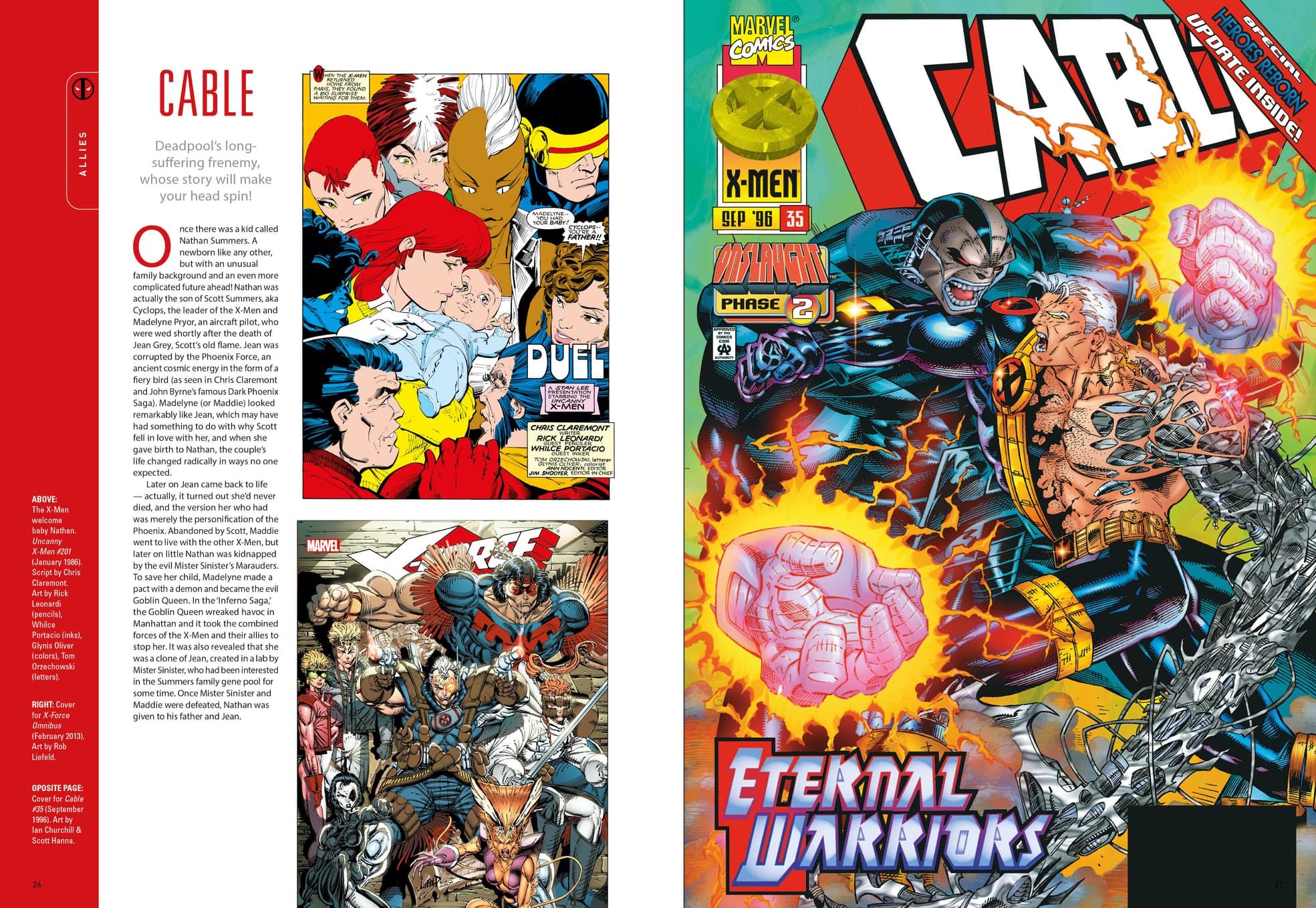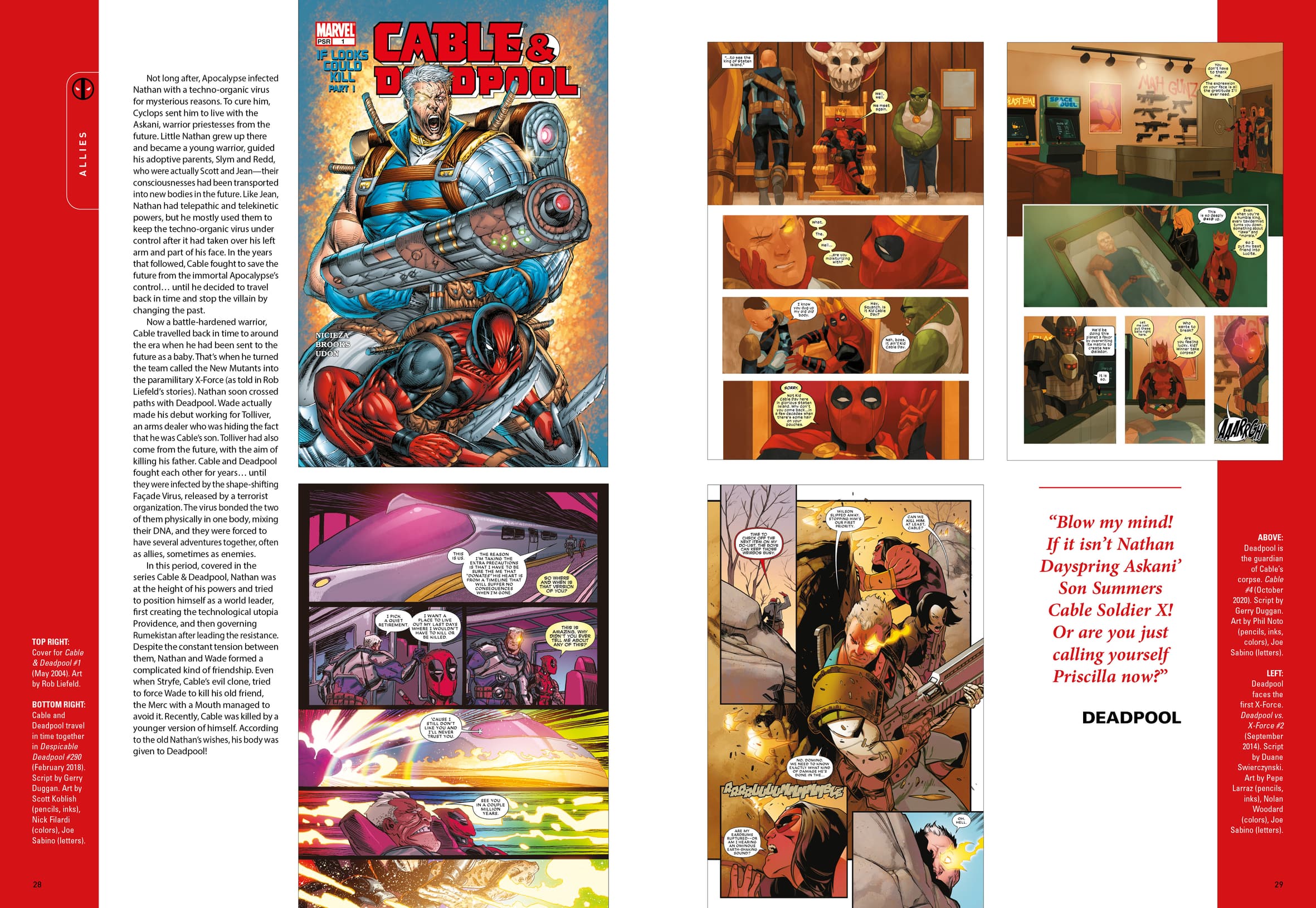 The Hype Box
Can't-miss news and updates from across the Marvel Universe!