Culture & Lifestyle
Published May 27, 2020
Earn Points for Marvel Insider This Week with Doctor Strange: Forces of Darkness
Join Marvel Insider today to earn points and redeem for exclusive rewards available from May 27!
We're wrapping up this month of May, but we still have plenty of magic left! This week in Marvel Insider, the master of mystical arts himself joins with the Doctor Strange: Forces of Darkness Reading Quest. Not only that, fan favorites Venom and the Fantastic Four give this round of Insider bonuses a boost! Read on for more details.
If you haven't already, this is the perfect time to join the Marvel Insider program so you can earn Insider points while keeping up with the latest news on Marvel.com. And to make sure you're getting the most out of your Marvel Insider membership, each week we're rounding up our picks for Comic of the Week and featured rewards.
Make sure you are signed in on Marvel.com before you start any Marvel Insider Activity, and don't forget to redeem for your exclusive rewards! Now let's get to it!
DOCTOR STRANGE: FORCES OF DARKNESS READING QUEST

Who do you call when things are coming out of your dreams and trying to kill you? Or when your daughter is cursing in Latin and walking like a spider? Or when your dog keeps screaming at you to strangle your neighbors? Doctor Strange, of course. He's the only person standing between us and the forces of darkness, but has he been paying his tab? Every act of magic has a cost and Jason Aaron (THOR, ORIGINAL SIN) and Chris Bachalo (UNCANNY X-MEN) are going to put Stephen Strange through hell to even the scales.
Find out what happens in DOCTOR STRANGE (2015) #1-5, available to read for free on Marvel Unlimited!
GET THE COMIC OF THE WEEK
SPECIAL OVERSIZED 25th ISSUE! VENOM ISLAND FINALE! Caught between a Brock and a hard place! Eddie must make a life-altering decision. How does Eddie move on from the events of VENOM ISLAND?
READ YOUR FREE COMIC ON MARVEL UNLIMITED
Fighting fire with fire! The Fantastic Four are attacked by the four elements: Earth, Air, Fire and Water! Meanwhile, Johnny and Frankie Raye rekindle their old fling. Will she finally accept his hero alter-ego?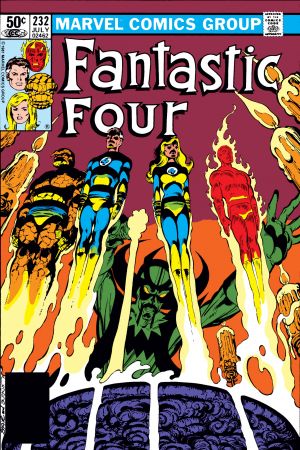 FEATURED REWARDS
Ever wondered what the inside of secret government agency S.H.I.E.L.D. looks like? Wonder no more! Pick up your complimentary S.H.I.E.L.D. Mission Control video background by signing into your Marvel Insider account. Just click on your Rewards, then take your pick from an array of official Marvel video backgrounds. Every Marvel Insider is eligible for these 0 point rewards, just for signing up and signing in! Repeat, this is not a drill.
Later this week there brand new bonuses from Comics, Games and more, so stay tuned for additional Insider activities and rewards in May.
Your Marvel Insider account is the best way to keep track of your Insider points and redeem for special limited-time offers. Don't forget to check back next Wednesday for another round of challenges and rewards, filled with exclusive Marvel bonuses!
To make sure you don't miss out on any of the latest Marvel news, make sure you follow @Marvel on Twitter and Instagram!
The Hype Box
Can't-miss news and updates from across the Marvel Universe!