Culture & Lifestyle
Published May 6, 2020
Earn Points for Marvel Insider This Week with X-Men: Days of Future Present
Join Marvel Insider today to earn points and redeem for exclusive rewards available from May 6!
This bundle includes:
1x 2-Star Doctor Strange
1x Mutant Crystal
1x Mystic Crystal
10x 2-Star Signature Stone Crystal
10x 3-Star Signature Stone Crystal
5x Small Energy Refill
And that's not all! Here's an EXCLUSIVE chance to redeem for the Storm (Pyramid X) Questing Bundle (available until 5/10).
This bundle comes with:
1x 3-Star Storm (Pyramid X)
2x Mutant Crystal
2x Mystic Crystal
10x 3-Star Signature Stone Crystal
5x 4-Star Signature Stone Crystal
3x Energy Refill
Need some extra Insider points? You're in luck, because this week we're offering more chances for you to earn big Marvel Insider points!
GET THE COMIC OF THE WEEK
Collects Fantastic Four Annual #23, X-Factor Annual #5, New Mutants Annual #6, Uncanny X-Men Annual #14.
 
When an adult version of Franklin Richards appears before the Fantastic Four, it sets up a time-hopping chain of danger. The Days of Future Past makes its way to our present as Ahab tracks the Franklin of the future! But what does this mean for Phoenix of Excalibur who came from the same future as Franklin? Can Ahab be stopped or will his dark future start today?
READ YOUR FREE COMIC ON MARVEL UNLIMITED
IT IS WINTER IN AMERICA. For over 70 years, he has stood in stalwart defense of our country and its people. But in the aftermath of Hydra's takeover of the nation, Captain America is a figure of controversy, carrying a tarnished shield…and a new enemy is rising! Who are the Power Elite? And how do they intend to co-opt and corrupt the symbol that is Captain America?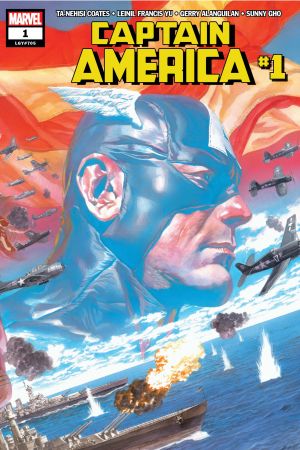 Captain America (2018) #1
published

added to marvel unlimited

painter (cover)

penciler

editor

letterer

inker

colorist

writer
What is Marvel Unlimited?
FEATURED REWARDS
What a week for mutants! With all the fantastic activities and bundles available, we also want to give you a little extra for your X-Men collection - a FREE video background, which you can redeem for 0 points! All you'll need to do is head to your Marvel Insider account, click on your Rewards, and take your pick from an array of official Marvel video backgrounds. Set this background on your next video call, and mutants and humans alike will be nodding their approval.
One more extra! We've got a special bundle from Marvel Puzzle Quest, this time with this The Hulk (Indestructible) Bundle. Available until 5/31, this bundle packs a wollop! Not only do you get (1) 3-Star The Hulk (Indestructible) to recruit to your Marvel Puzzle Quest roster, you'll also earn 10,000x ISO-8! And that, True Believers, is how you make your opponents turn green with envy.
Hope you liked our round-up for this week! Keep tuning in to your Marvel Insider account for other limited-time offers and ways to earn additional Insider points. Check back next Wednesday for another round of challenges and rewards, filled with exclusive Marvel bonuses!
 
To make sure you don't miss out on any of the latest Marvel news, make sure you follow @Marvel on Twitter and Instagram!
The Hype Box
Can't-miss news and updates from across the Marvel Universe!