Culture & Lifestyle
Published May 20, 2020
Elimination Round: Venom vs. Jean Grey Face Off in Semifinals
Cast your vote in the Marvel Battle Royale 2020 right now!
The Marvel Battle Royale 2020 is sponsored by State Farm.
Face front, True Believers! The Marvel Battle Royale 2020 features 16 of your favorite characters going mano a mano! Every 24 hours, you'll be able to vote on who moves on to the next round—all the way until there's only one supreme Super Hero left standing! And it's continuing apace right now!
But first, let's return to the Battle Royale arena to find out who won in the latest matchup: Hulk or Thor?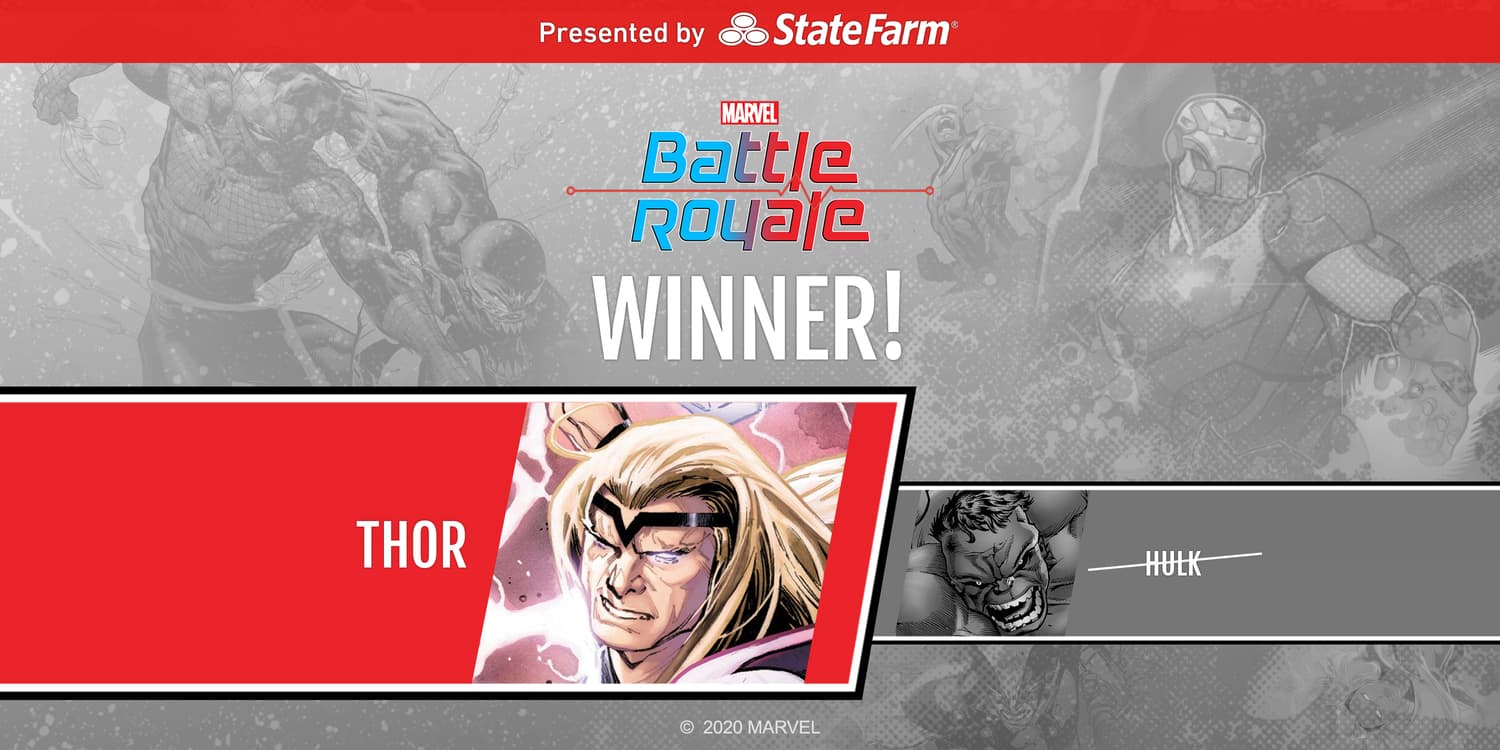 Thor wins! At least he faced a worthy opponent. 
Now let's check the current standings before we move into the Semifinals!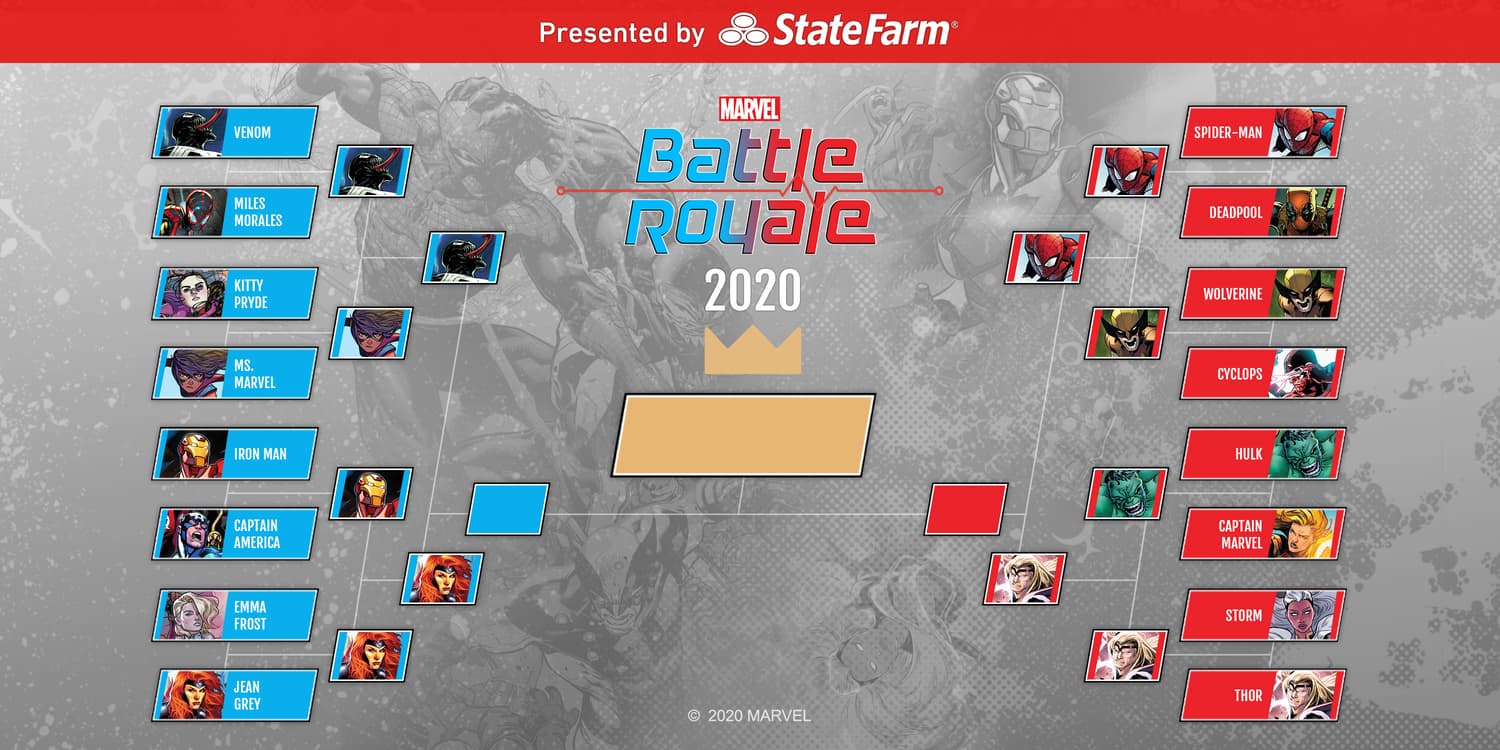 You voted to determine their fate. Here are the battle-ready semifinalists now!
It's finally time for....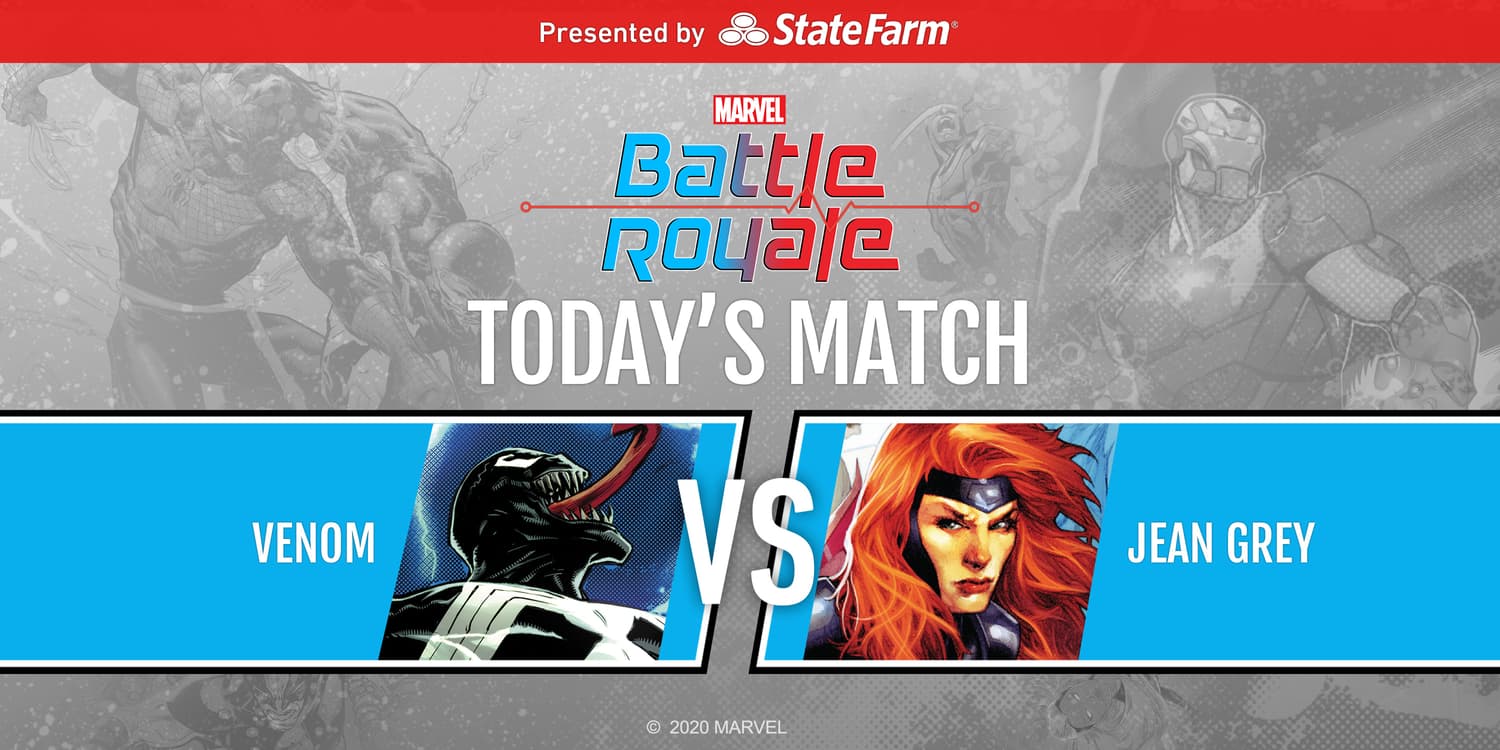 Venom and Jean Grey face off! How to possibly predict this outcome?
This alien symbiote's seen it all, after bonding with his host Eddie Brock and quite a few other Marvel Universe heroes and villains. Who else besides Eddie, you demand? We're glad you asked! Read these fantastic issues and you might have renewed appreciation for the strength of Venom and Eddie Brock combined!
But wait, Jean Grey is one of the mightiest mutants the Marvel Universe has ever seen! And she's bonded with an unearthly being as well, none other than the Phoenix Force. That's no easy feat...just ask these other hosts of the Phoenix Force and then tell us if Jean Grey isn't something extra special.
Members of the Merry Marvel Marching Society, it's time for you to decide who wins. Head over to Marvel's Twitter, Facebook, or Instagram to cast your ballot in this thumpin' throwdown...right now!
Stay tuned to Marvel.com for more on the Marvel Battle Royale 2020! Onward!
The Hype Box
Can't-miss news and updates from across the Marvel Universe!