Culture & Lifestyle
Published October 26, 2018
Join The Parade on Sakaar With An Easy Last-Minute 'Thor: Ragnarok'-Inspired DIY Costume
It's the day before Halloween, and your kiddo clad in a Hulk or Thor costume asks you to dress up along with them for trick-or-treating. Or maybe you just remembered there's a Halloween costume contest at work and you don't want to be the only person who didn't wear a costume. Either way, we have you covered!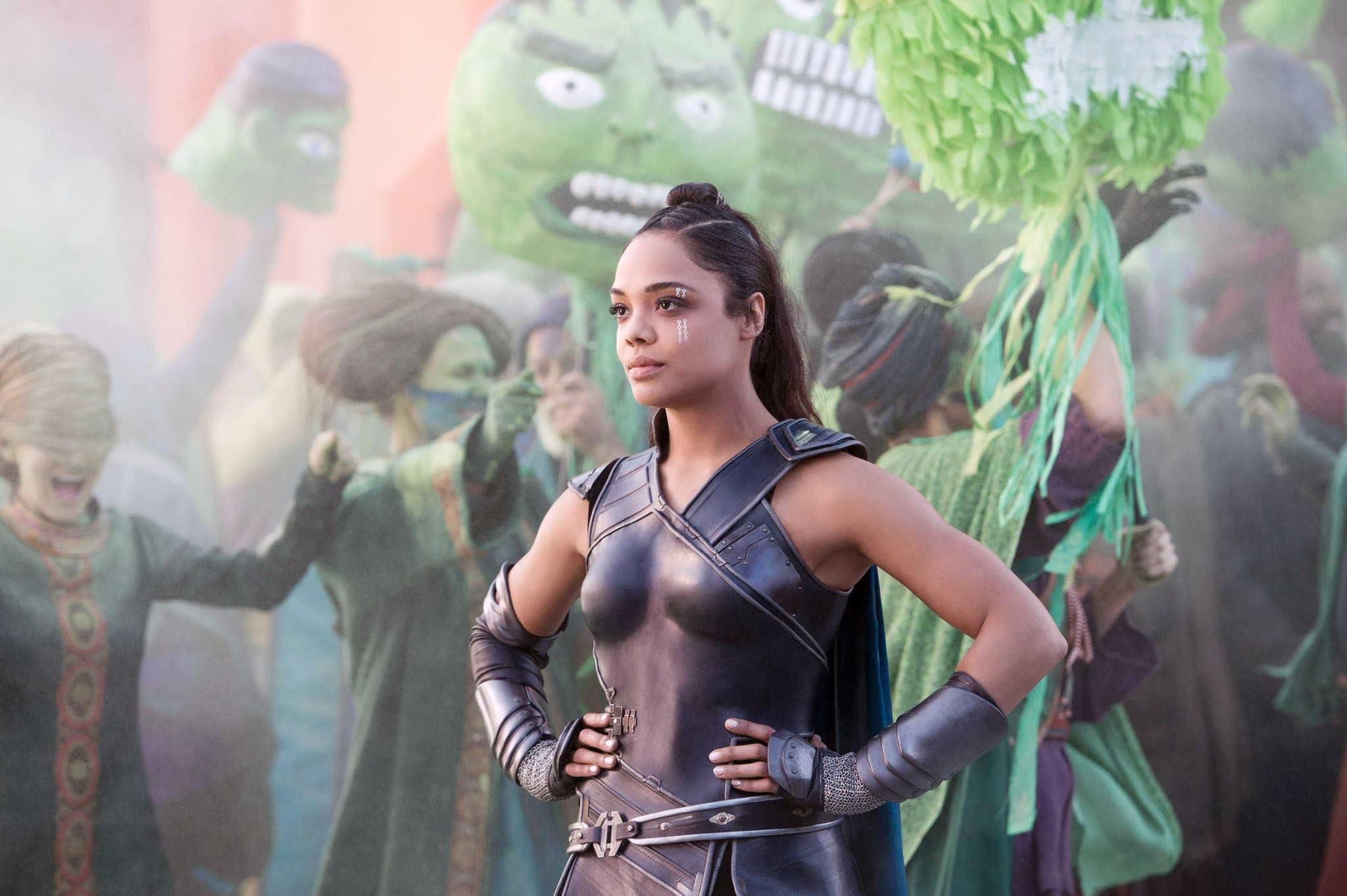 All you need is some paint and cardboard, along with green sidewalk chalk and the clothes that are already in your closet, and you're ready to make a costume straight out of the planet Sakaar from "Thor: Ragnarok."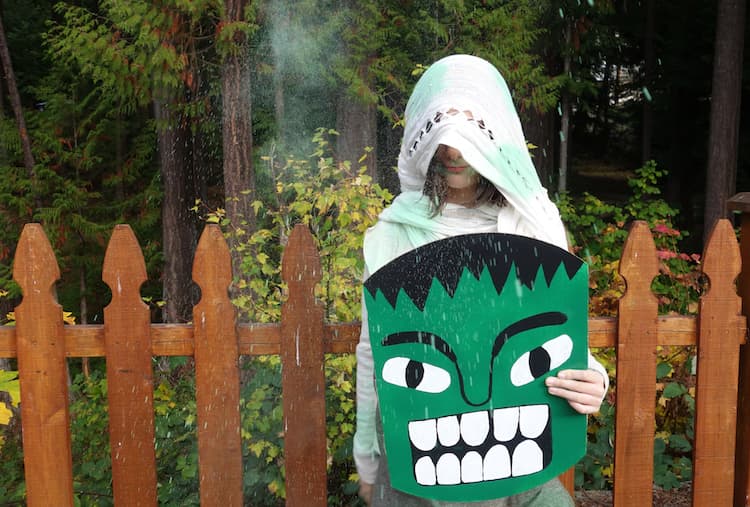 What You'll Need:
Cardboard or poster board
Green spray paint
Black and white acrylic paint
Pencil Scissors
Clothes in muted colors with no prints or logos
Green washable sidewalk chalk
Plastic baggie
Rolling pin
Get Started!
Hulk Sign
There are a number of different Hulk signs and masks used in the Grandmaster's parade in Sakaar. Depending on how much time you have, you can make it as simple as you'd like! This sign, seen just behind Valkyrie when she finds Thor and Bruce, is the quickest to make with just cardboard and paint.
Step One: Begin by spray painting the cardboard with the green spray paint. Let dry completely. Once dry, cut into an oval shape.
Step Two: Use the pencil to lightly draw Hulk's face, beginning with the hair and working your way down.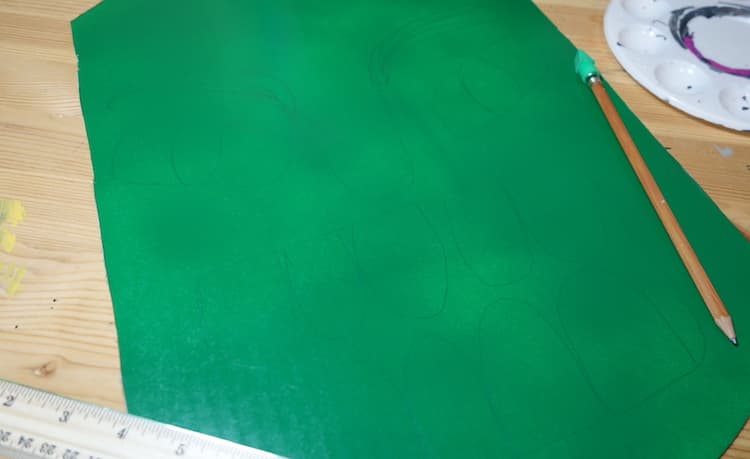 Step Three: Paint Hulk's face with the black and white acrylic paint. If you have time, paint more than one layer as needed. Let dry completely.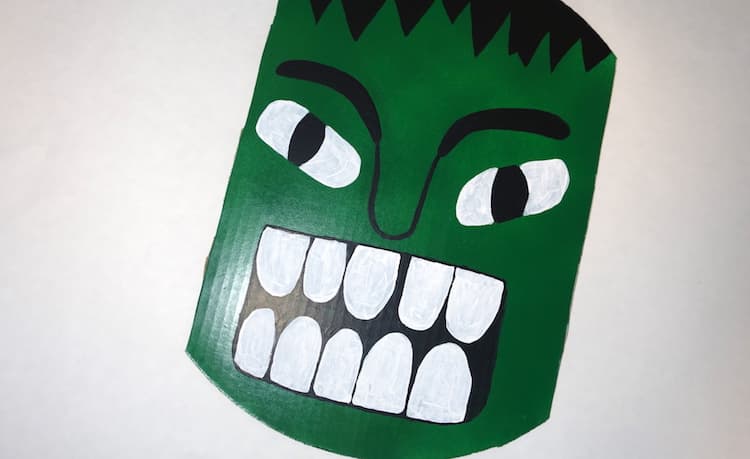 Sakaar Costume
Step One: Raid your closets for simple clothes with muted colors and no patterns. The people of Sakaar are also fond of scarves and sweaters, so you'll be bundled up for a cold night of trick-or-treating.
Step Two: Place the sidewalk chalk in the plastic baggie. Use the rolling pin to smash the chalk into a fine dust. (Use washable chalk so that your clothes aren't permanently celebrating the Grandmaster's champion.)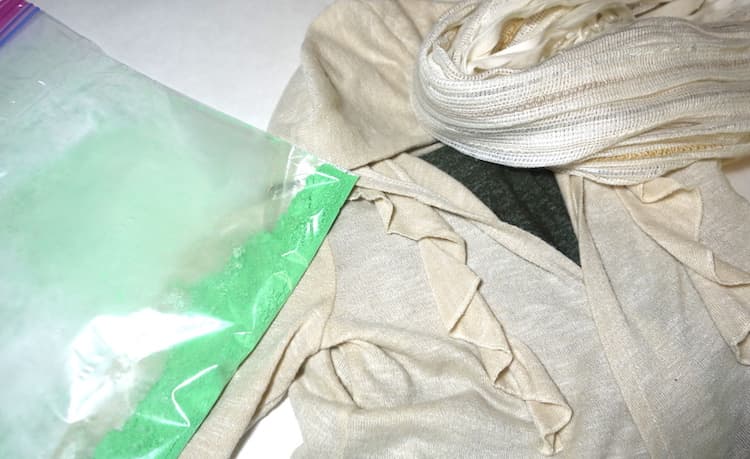 Step Three: Rub the green chalk—don't toss it—on your clothes to make sure it sticks. The chalk powder isn't likely to show up as well if you only throw it. Cover yourself head to toe in green chalk once you have the costume on, and you're ready to go.
Grab your Hulk sign and head out! This costume works best if you're joined by a hero in a Thor or Hulk costume, or if your whole family joins in the parade. Happy Halloween!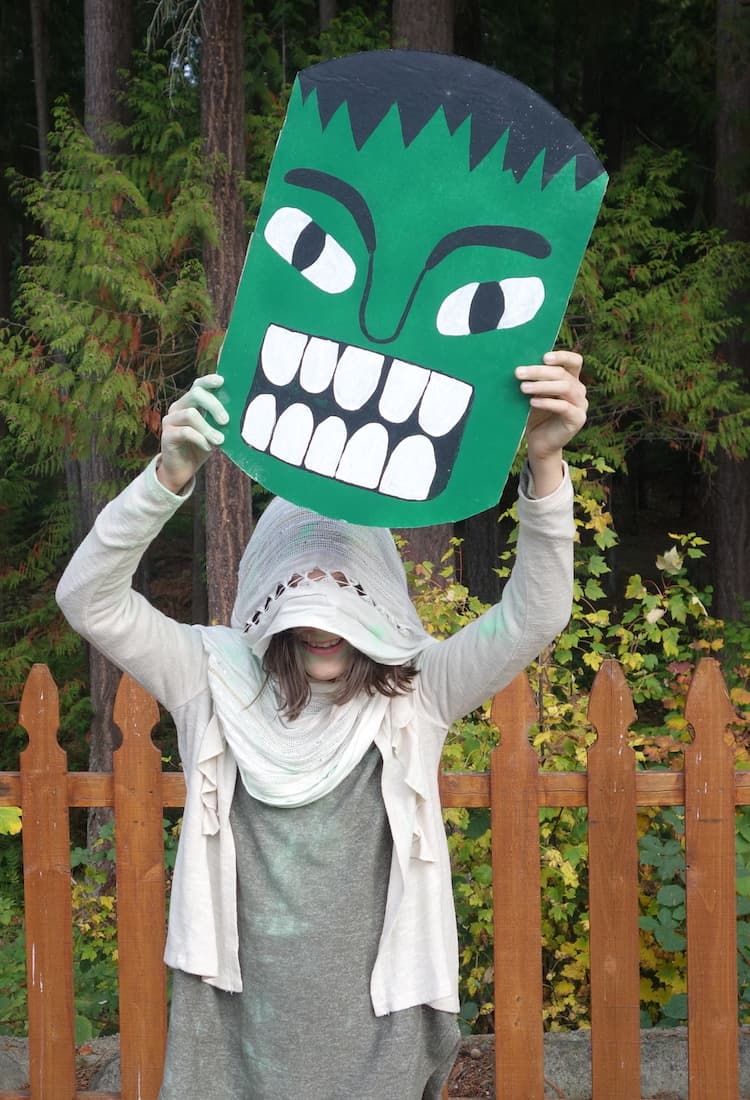 Reserve your copy of Marvel Studios' "Thor: Ragnarok" in your choice format today!
Stay tuned to Marvel.com for the latest on Marvel Studios and Thor, and follow @ThorOfficial on Twitter and like Thor's official Facebook page!
The Hype Box
Can't-miss news and updates from across the Marvel Universe!