Culture & Lifestyle
Published August 31, 2019
Marvel 80th Celebrations Head to Hong Kong Disneyland and Shanghai Disneyland
Join in honoring 80 years of Super Heroes!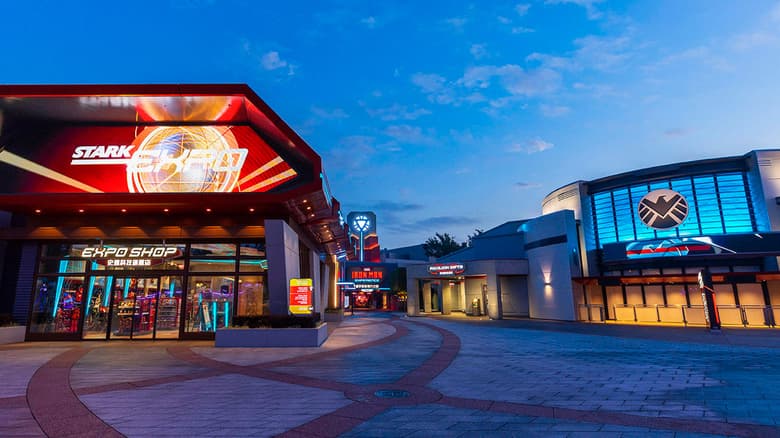 As 80 years of Super Heroes celebrations welcome fans of all-ages, including a week-long list of experiences at Disney California Adventure Park and "The Eternals" – Jack Kirby's Cosmic Series experience at Disney's Hollywood Studios, we're happy to share that Marvel festivities are also making their way to Hong Kong Disneyland and Shanghai Disneyland!
HONG KONG DISNEYLAND
For guests attending Hong Kong Disneyland, don't miss out on heroic encounters with Spider-Man, Captain Marvel, and Black Panther at Expo Assembly Station outside Pavilion Gifts.
While in Tomorrowland, witness the Iron Man Experience — Presented by AIA. Step into the amazing world of Stark Industries as the Stark Expo gives you an all-access look into the company's legacy of changing the world for the better, before showing you the ground-breaking technology that will shape our future.
See with your own eyes Stark innovations that will improve your home today and the visionary thinking that will transform your entire world tomorrow. Then take flight with Iron Man above Hong Kong on the Expo Edition Iron Wing powered by its own arc reactor while wearing a pair of StarkVision glasses.
Be careful though, Hydra has launched a two-pronged attack targeting both Stark Tower in Kowloon and the S.H.I.E.L.D. Science and Technology Pavilion. Thankfully, Iron Man has called on for additional help!
Make your way to the Ant-Man and The Wasp: Nano Battle! attraction, a one-of-a-kind interactive adventure. While Iron Man is fighting Hydra at Stark Tower, he calls upon Ant-Man and The Wasp to help protect the Pavilion against thousands of Swarmbots under the command of Arnim Zola, bent on stealing the Pavilion's Data Core. Get ready to team up with Ant-Man and The Wasp!
In addition, there is a fan gathering including Cast on August 31 as well as a Times Guide cover.
Be sure to get your hands on exclusive 80th Anniversary special edition merchandise featuring Iron Man and Spider-Man in Emporium and Expo Shop available through October!
SHANGHAI DISNEYLAND
At Shanghai Disneyland, the resort also has experiences to honor the deep connection fans have with Super Heroes.
Shanghai Disney Resort is hosting a special "Marvel 80th Anniversary Ceremony" for guests and fans to celebrate the big day with their favorite heroes.
On August 31, all guests will be welcomed to the Pepsi E-Stage in Tomorrowland, where they will come face-to-face with some of their favorite Super Heroes, including Captain Marvel, Captain America, Spider-Man, Thor, and more. Guests will also be able to go on-stage to meet these mighty heroes in person and take commemorative photos with them.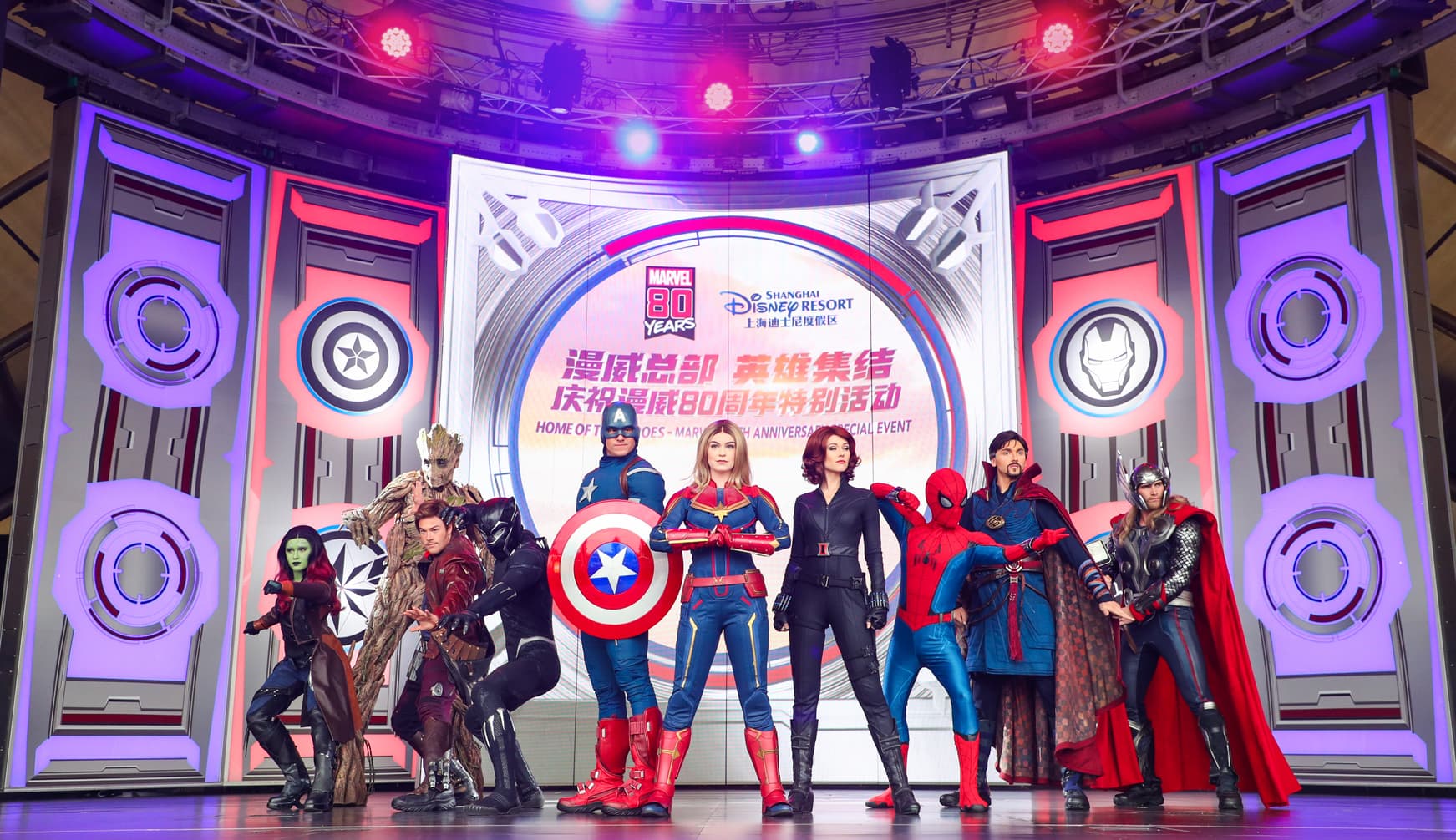 While in Tomorrowland, you can find yourself recruited into the Avengers Training Initiative.
Think you have what it takes to be one of Earth's Mightiest Heroes? Members of the Avengers and their field agents will be assembling prospective recruits at the Pepsi E-Stage in Tomorrowland for this heroic interactive experience. New recruits will have the chance to train with their favorite heroes and see if they're fit to become the next generation of Avengers agents.
Attractions, entertainment and offerings are subject to availability, restrictions and change or cancellation without notice.
The Hype Box
Can't-miss news and updates from across the Marvel Universe!