Culture & Lifestyle
Published July 28, 2020
Marvel and Aconyte Books Reveal First 'Heroines' and 'Legends of Asgard' Prose Novels
Awesome new fiction coming this October starring Domino and Heimdall!
We've got a first look at the pair of brand-new prose novels that kick off Aconyte's series set in the Marvel Universe.
The Heroines line commences with Domino in her first prose novel, STRAYS. The job was to infiltrate a Chicago conman's cult to liberate some brainwashed twins, but for former X-Force operative Domino, that's a "hell no." Fanatics are bad news. She still has nightmares about Project Armageddon, the super-soldier program that wrecked her life and destroyed her family. If only she'd had someone to help her back then, someone… like her. Maybe it is time to finally face those demons. With her probability manipulating super-powers, she can turn even the worst of situations to her advantage.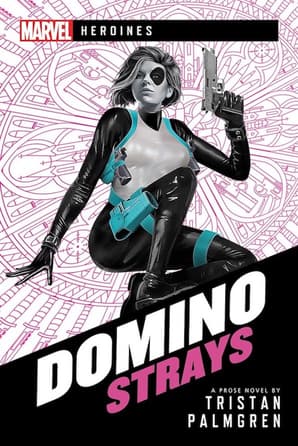 "I especially loved finding Domino's voice, her acid sense of humour, but most especially the way she's unafraid to act in ways other heroes don't see as heroic," shared author Tristan Palmgren. "Domino understands the difference between a principled decision and the right decision, and she'll go for right over principled every day. Even when it costs her."
Meanwhile, in the Ten Realms, the Legends of Asgard strand relates an epic saga of the young Heimdall as he goes in search of THE HEAD OF MIMIR. It was a dark time for Asgard. The Allfather was trapped in a bewitched Odinsleep, inspiring an all-out assault from the Frost Giants. They evade the gods' defenses with uncommon ease, as if guided by augury. Heimdall, a quick-witted young warrior still finding his place amongst Asgard's defenders, believes it no coincidence that Odin lies enchanted and that the Giants are so well-informed. Sneaking into Odin's inner chambers, he discovers that the severed head of Mimir, a great source of wisdom, is missing. Accompanied by his sister Lady Sif, Heimdall must quest across the Nine Realms to retrieve it, lest mighty Asgard fall.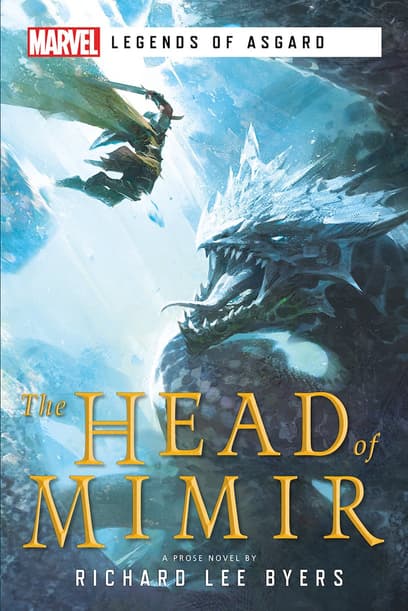 "Heimdall's a pretty important guy in Marvel's vision of Asgard, but the comics haven't yet revealed a great deal about his background," said author Richard Lee Byers. "That's especially true of his early days, which makes them fertile ground for a writer. I'm hoping Marvel fans would like to know what launched this dude on the path that ended with him being the All-Seer of the Rainbow Bridge."
Both novels will be available in trade paperback, ebook and audiobook formats, available at bookshops and online retailers.
What will follow Domino: Strays and The Head of Mimir? Expect to see Doctor Doom in The Harrowing of Doom, and Aconyte's first visit to Xavier's Institute in Liberty & Justice For All.
Find out more and sign up for advance news in Aconyte Books' newsletter at aconytebooks.com.
The Hype Box
Can't-miss news and updates from across the Marvel Universe!