Culture & Lifestyle
Published April 30, 2020
Marvel At Home: Here's How to Stay Connected With Your Favorite Super Heroes
Here's everything that's happening at the House of Ideas for fans!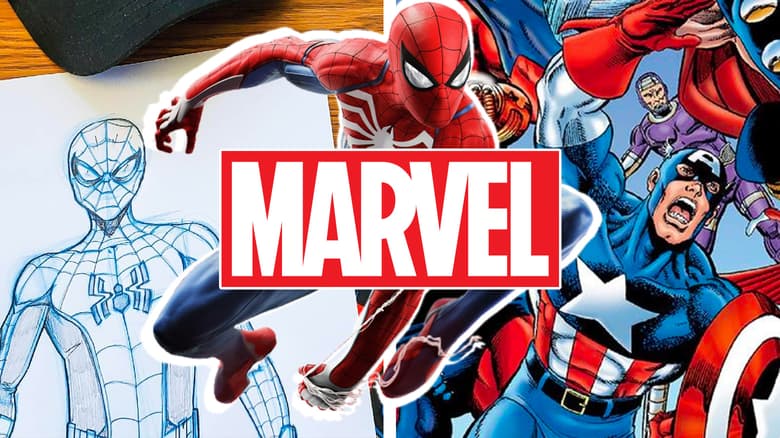 We're constantly dreaming up new ways to connect with readers, viewers, and fans at the House of Ideas and now, with everyone spending more time at home than ever, there are even more ways to bring Marvel into your home — wherever your home might be! 
Over the past month, we've worked to bring fans a chance to escape within the Marvel Universe, and if you haven't already, there are so many ways to experience #MarvelAtHome. Whether you're spending the day working, entertaining family members, or catching up on reading (or watching), here are some of the ways we're keeping you connected to your favorite Super Heroes.
How to Draw
Wondering what it takes to bring Marvel characters to life on the page? Well, first you have to start with pencils and paper and the pros will show you what to do next! Follow along as we learn how to draw iconic characters like Spider-Man, Groot, and Wolverine and stay tuned to see who's next! 
#MarvelMission
Up for a challenge, agents? The bi-weekly Marvel Missions ask you to recreate iconic items from the Marvel universe with things you have lying around. Last week the task was to create Captain America's shield. As for this week's mission: Create Thor's Mjölnir using ONLY safe household items and materials!
Watch-Alongs
Ready to dive into Marvel movies and shows? Not only are we watching some entries into the Marvel Cinematic Universe, but also re-watching some classic animated series! And, some familiar faces are joining in, too, like the Russo Brothers watching Marvel Studios' Avengers: Endgame and Taika Waititi watching Thor: Ragnarok. All you need to join a watch-along is a copy of the movie — or a Disney+ subscription. 
Marvel Unlimited 
Want to know what it feels like to have 25,000+ comics at your fingertips? Short answer: pretty amazing. Marvel Unlimited houses thousands of digital comics from all across the Marvel universe, and currently you can read dozens of comics for free! Now's the perfect time to dive into a new character, or re-read your favorite issue! 
Let's Play LIVE
Go ahead and boot up your video game console, and let's play! Follow along with the Marvel hosts as they play some of your favorite games like Marvel's Spider-Man and Marvel Ultimate Alliance 3: The Black Order. You never know what will happen in the game, let alone how the players will react. 
Video Call Backgrounds
Spending a lot more time talking to friends, family, and coworkers over video chat? If the answer is yes, do we have some backgrounds for you! We're pulling from all corners of the Marvel Universe to bring you images you can swap in for your video call backgrounds, whether you want to work from Wakanda, Asgard, or even New York City with Spider-Man!
Book Club
Why just join a book club when you can join the world's greatest book club? With host Paul Scheer, Marvel Presents: The World's Greatest Book Club celebrates your favorite comics and the community around them. Scheer will be joined by guests Damon Lindelof, Gillian Jacobs, W. Kamau Bell, Phil Lord, Yassir Lester, and Jason Mantzoukas for this six-episode series devoted to exploring the comic shop experience. 
The Hype Box
Can't-miss news and updates from across the Marvel Universe!