Culture & Lifestyle
Published March 26, 2021
This Week's 10 Must-Read Marvel Stories: 03-26-2021
Here's what happened this week at the House of Ideas!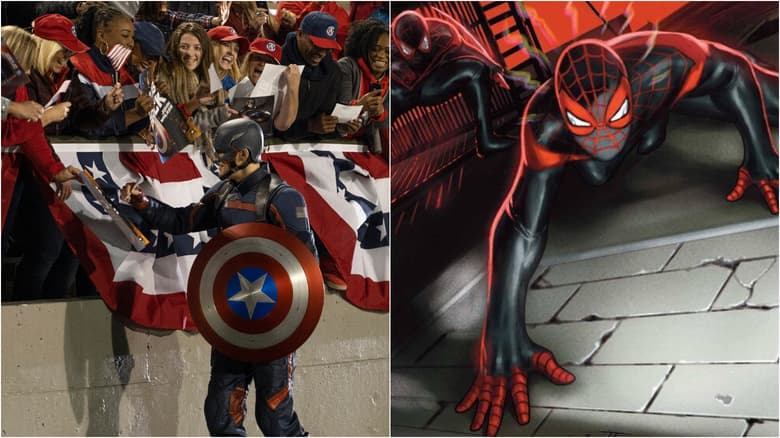 Another week has come and gone, and it's time to look back at everything that happened at the House of Ideas! 
Marvel Studios' The Falcon and the Winter Soldier is soaring high on our radar right now – and it's also the most watched series premiere ever on Disney+! If you need the download on everything happening with Sam and Bucky right now, we've got you covered with what's going on in their world right now — and it's a lot. 
As for what's coming up soon, we've got brand new comics to look forward to, a new Doctor Strange Book, and an updated release date for Marvel Studios' Black Widow. 
Missed anything this week? Dive into the must read stories below! 
Additionally, 'Shang-Chi and the Legend of the Ten Rings' lands in theaters this September.
Total global viewership for Marvel Studios' 'The Falcon and The Winter Soldier' lands as most watched series for its Opening Weekend on Disney+!
The Marvel Studios original series is now streaming on Disney+!
Meet the Star-Spangled Man!
Score composed and produced by Henry Jackman.
From 'Alien' to 'Excalibur,' prepare for this week's new comics, collections, and more!
Pre-order this immersive in-world guide to all things magical in the Marvel Universe now!
Hear what Saladin Ahmed has to say as the new Clone Saga trailer premieres!
Marvel Through the Ages continues with the X-Men and everyone's favorite Merc with a Mouth!
Hear from some of the one-shot's creators and see a preview!
Want to stay on top of everything in the Marvel Universe? Follow Marvel on social media—Twitter, Facebook, and Instagram—and keep watching Marvel.com for more news!
The Hype Box
Can't-miss news and updates from across the Marvel Universe!