Culture & Lifestyle
Published August 11, 2023
The New Marvel Books Hitting Stores in August
All-new adventures starring Moon Girl and Devil Dinosaur, the art of Marvel Studios' 'Spider-Man: No Way Home,' and an Artist's Edition spotlight on Frank Miller's Daredevil.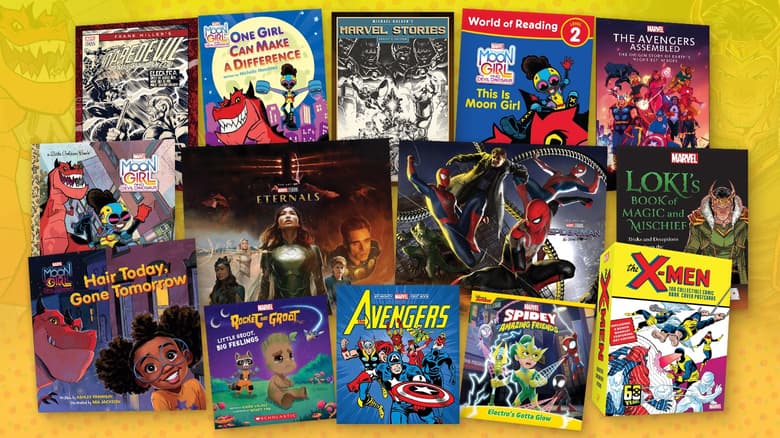 See what new and upcoming novels, picture books, and collectors' specials are coming to bookstores near you!
This August, grab the official behind-the-scenes movie tie-in book Spider-Man: No Way Home – The Art of the Movie, go inside the visionary world of Marvel Studios' Eternals, and grab stacks of stories for young readers starring Moon Girl and Devil Dinosaur!
Read about each new August release, then order online or pick up in stores near you.
For the first time in the cinematic history of Spider-Man, our friendly neighborhood hero is unmasked—and no longer able to separate his life as a high school kid from the high-stakes world of being a super hero! Caught in the spotlight, Peter Parker must now deal with the fallout of his identity being exposed, all while applying to college and trying to enjoy his senior year with MJ and Ned. But when Peter goes to Doctor Strange for help, new threats force him to discover what it truly means to be Spider-Man. Continuing their popular "Art Of" series of movie tie-in books, Marvel Studios presents another blockbuster achievement! Featuring exclusive concept artwork and in-depth interviews with the creative team, this deluxe volume provides insider details about the making of the highly anticipated film!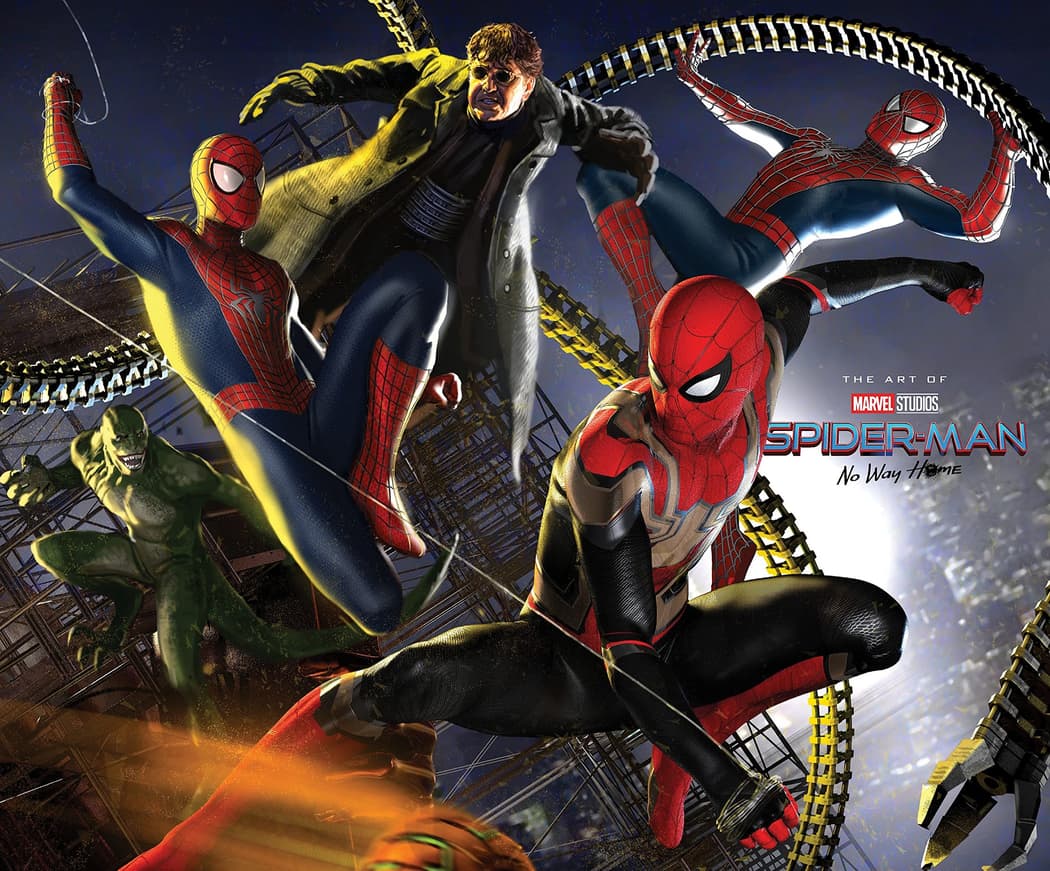 After the events of Marvel Studios' Avengers: Endgame, the Marvel Cinematic Universe has been redefined yet again with the introduction of the Eternals, an exciting team of super heroes in the Marvel Cinematic Universe, ancient aliens who have been living on Earth in secret for thousands of years. Featuring exclusive concept artwork and in-depth interviews with the creative team.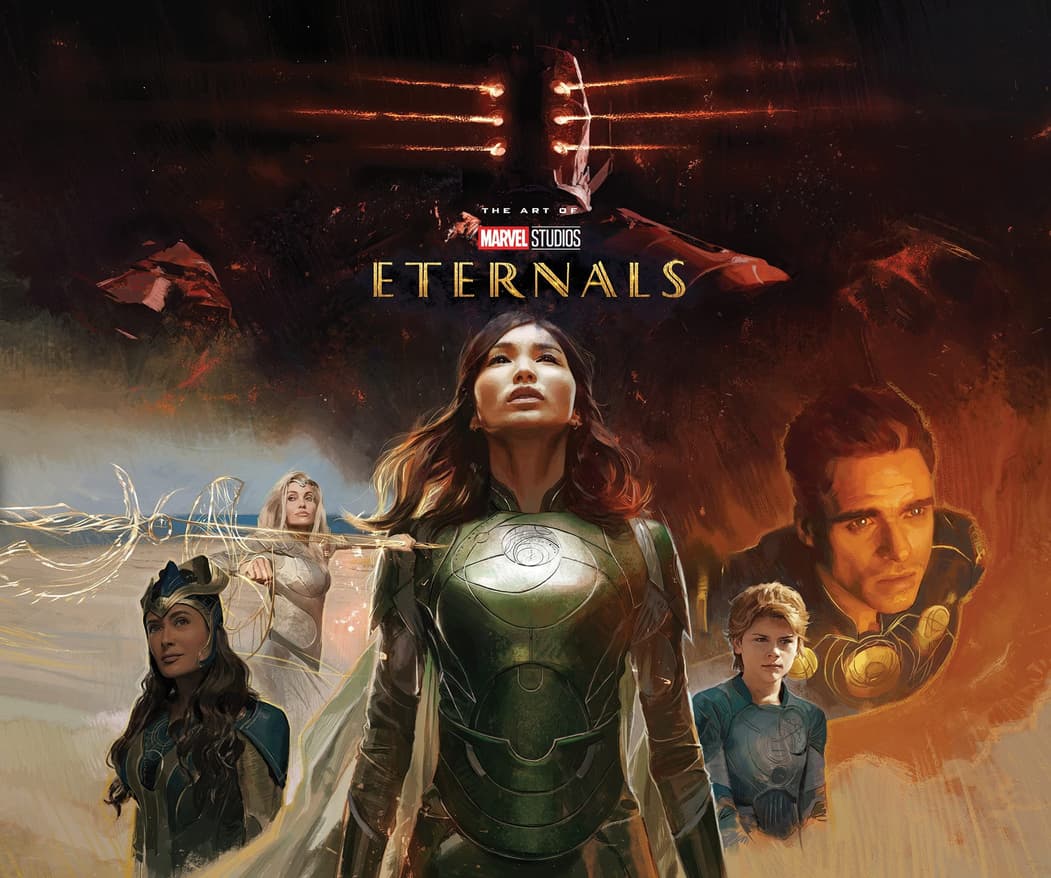 From IDW: Frank Miller helped redefine sequential storytelling in the early 1980s. His style, influenced by Will Eisner's The Spirit, was new and exciting. One of his earliest issues featured the introduction of Elektra and was the first issue Miller wrote.
This Artist's Edition features more than one hundred pages and covers, including many featuring Elektra from not only her first appearance but also from the legendary "Death of Elektra" issue.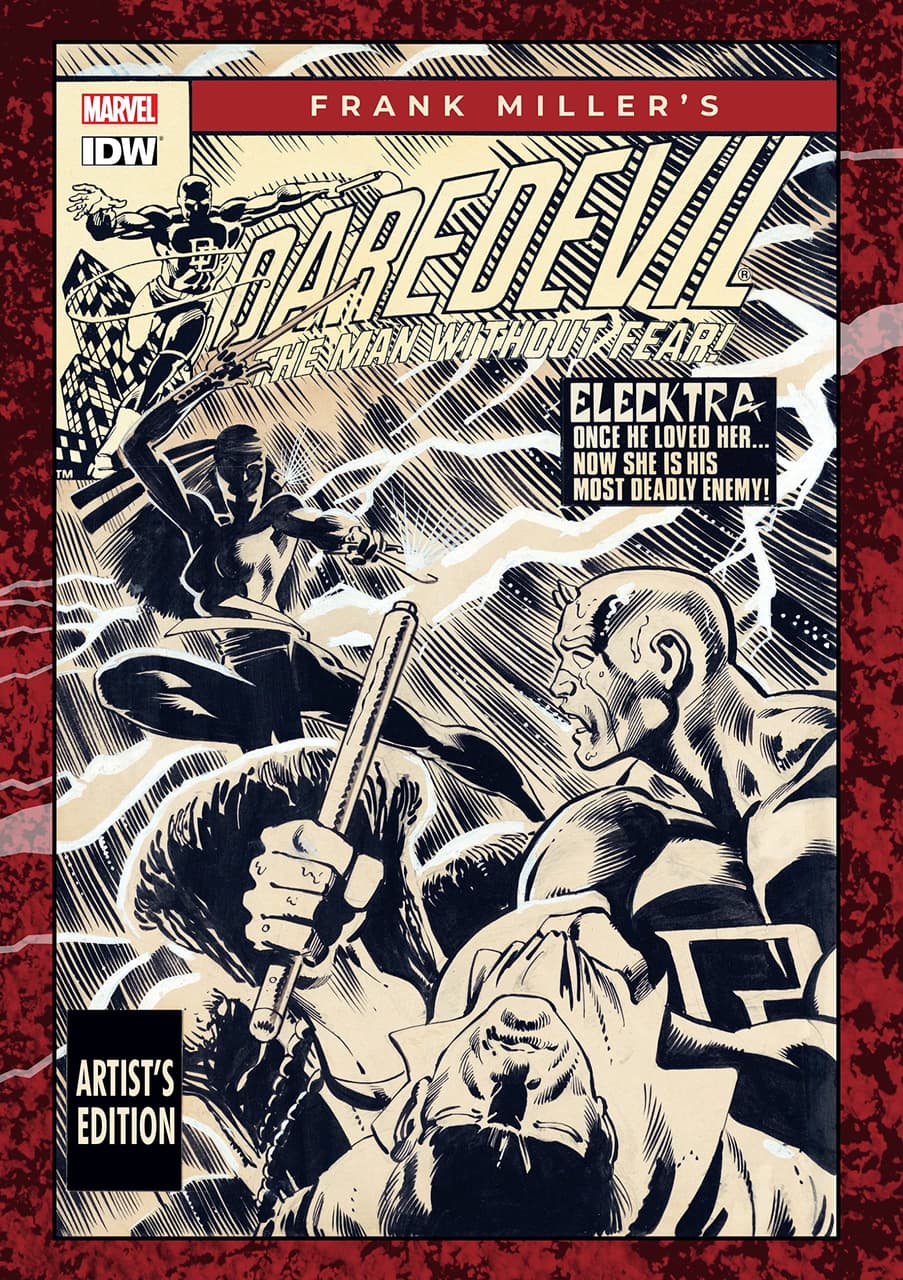 From Chronicle Books: Perfect for Marvel fans, this collectible box of 100 postcards is a tribute to the X-Men through the comic book covers of their iconic adventures.
Celebrating the 60th anniversary of the X-Men, this postcard set features iconic cover art from the 1960s to modern-day classics, including team members and villains from across their heroic history, and covers by the greatest Marvel artists such as Jack Kirby, Dave Cockrum, John Romita Jr., John Byrne, Jim Lee, Pepe Larraz, Frank Quitely, and many more.
From DK Books: Ever wondered who the Avengers really are…?
This new, in-depth, biographical take on the greatest super hero team of all time takes a deep dive into the fascinating history of Earth's Mightiest Heroes. From their earth-shattering formation and cataclysmic lineup changes to the introduction of fan-favorite characters like the Vision and Black Widow, this unique volume provides a comprehensive look at the origin and evolution of Marvel's premier super hero team.
Through meticulous research, "The Avengers Assembled" will also reveal unparalleled insight into the characters, backstories, and motivations of Iron Man, Captain America, Ant-Man, Wasp, Thor, Hulk, Scarlet Witch, Black Widow, Black Panther, and more. For collectors and comics fans, it is a comprehensive look at the evolution of your favorite Avengers stories.
The Avengers' story has been told many times—but never like this…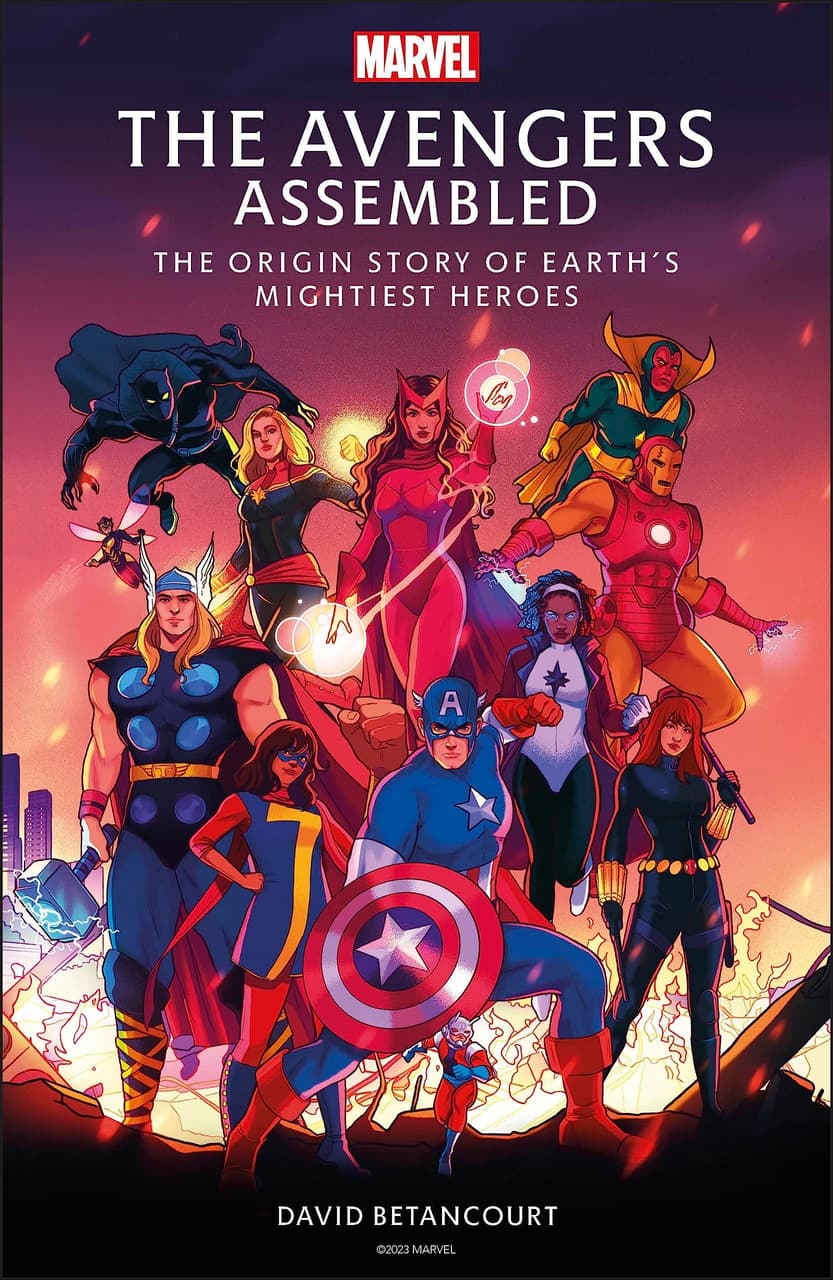 From Abrams Books: The Avengers: My Mighty Marvel First Book is a super-sized introduction to the World's Greatest Heroes for the youngest superfans—featuring art by legendary, award-winning artist George Pérez!
Jump into action with the Avengers, Earth's Mightiest Heroes! Thor, Iron Man, Captain America, the Scarlet Witch, and their super-friends are a mighty team. Learn all about their super-powers, backstories, and enemies in this bright and bold board book with art from the classic comics.
The first-ever team to be featured in the Mighty Marvel First Book series, it features a larger trim size to help every Avenger pop off the page! Vivid colors and three special gatefolds make for a fun-filled read perfect for the youngest kids and longtime Marvel fans alike.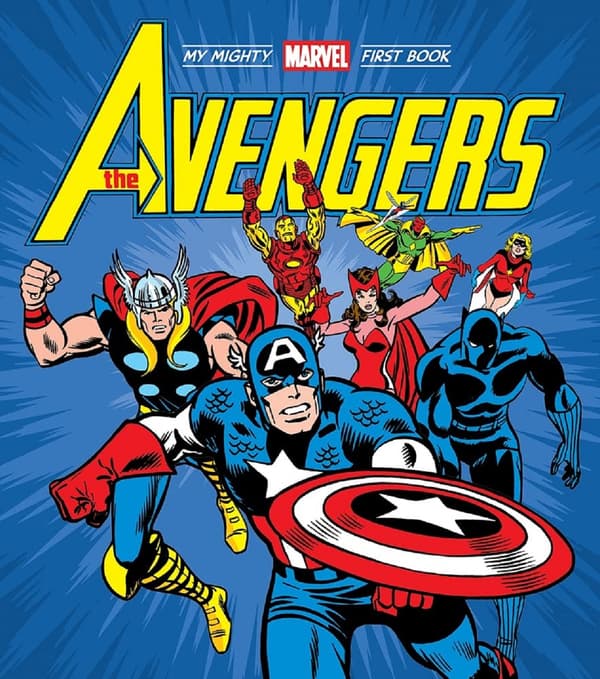 Perfect for fans of Moon Girl and Devil Dinosaur, this novelization helps readers understand how Moon Girl manages her life: junior high school student by day; crime-fighting super hero by night—not to mention the guardian of a 10-ton red dinosaur who lives in her secret lab.
This novelization follows the 13-year-old Marvel super hero around her Lower East Side Manhattan neighborhood, where her family owns and runs a roller-skating rink. As Moon Girl explores the cause of unexplained neighborhood power blackouts, readers will learn how Moon Girl came to be, meet her sidekick, a giant red T-Rex, and follow them on their first adventure fighting against the evil villain who is bringing darkness to her beloved community.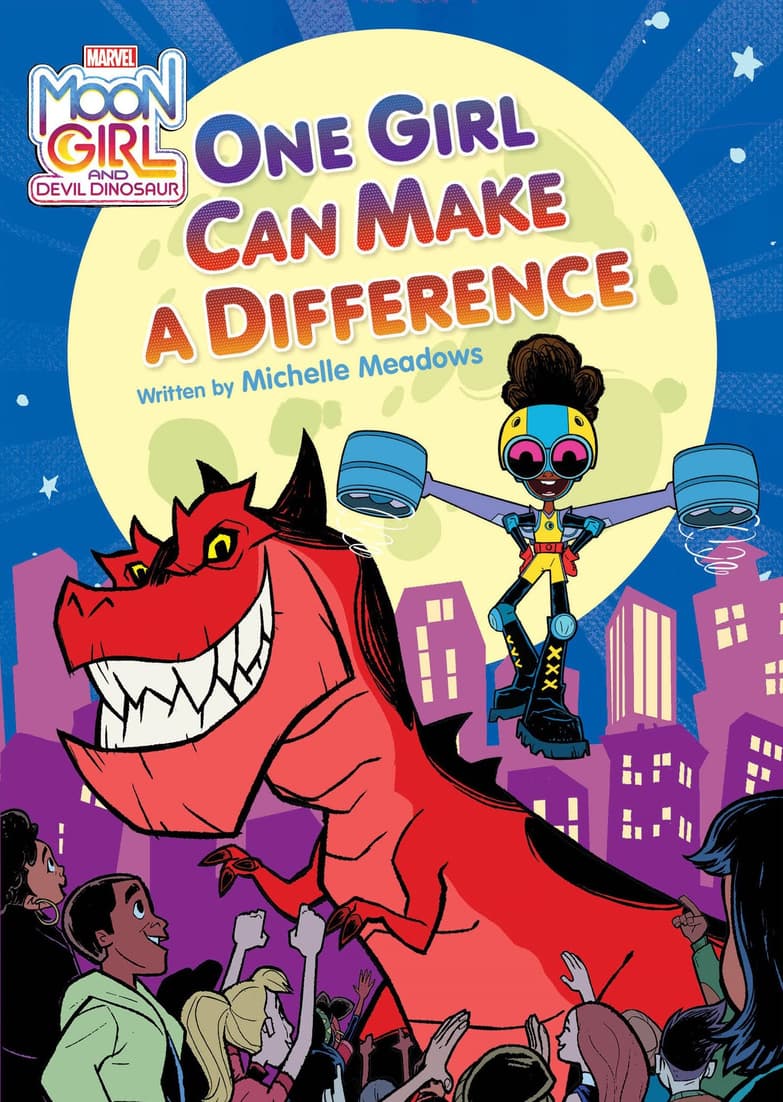 Illustrated by New York Times best-selling artist Bea Jackson, this poignant story speaks to Lunella Lafayette's insecurities about her hair as School Picture Day approaches.
Sure, Lunella may be a genius super hero as Moon Girl, but when someone makes unkind comments about her hair, she questions whether she needs to change it for School Picture Day. She is, after all, still a 13-year-old girl. Ultimately, Lunella figures out the hairstyle that makes her feel like her best self for her school picture, but not before struggling with what that means for her.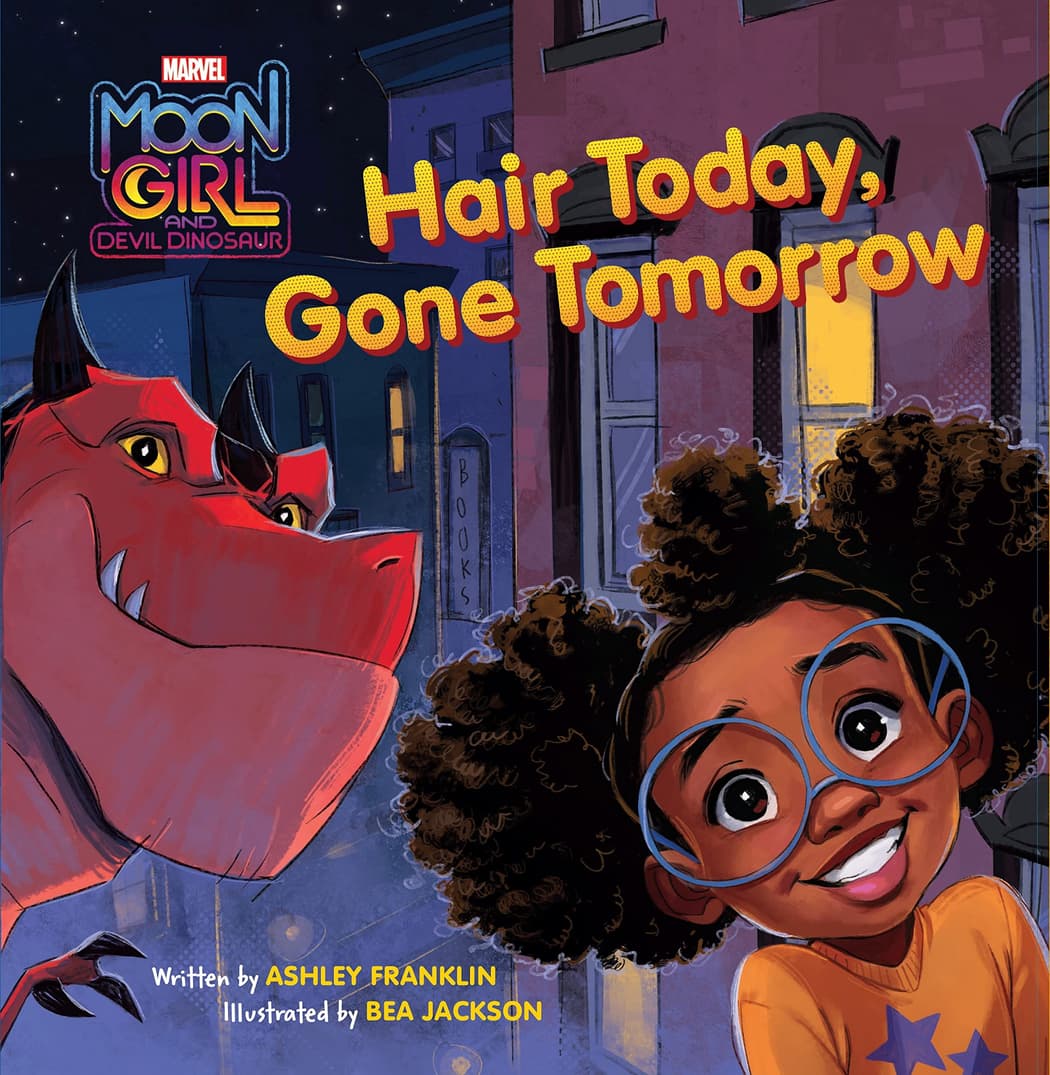 Learn how a tween girl from the Lower East Side becomes Moon Girl in this 32-page origin story.
When her Lower East Side, New York, neighborhood needs saving, a 13-year-old Black, super-genius transforms into her Marvel super hero alter-ego: Moon Girl! Her best friend Casey is there to manage her social media, and her giant red T-Rex, Devil Dinosaur, is by her side for muscle. Moon Girl is confident, determined, and ready for action in her turbo-powered roller skates.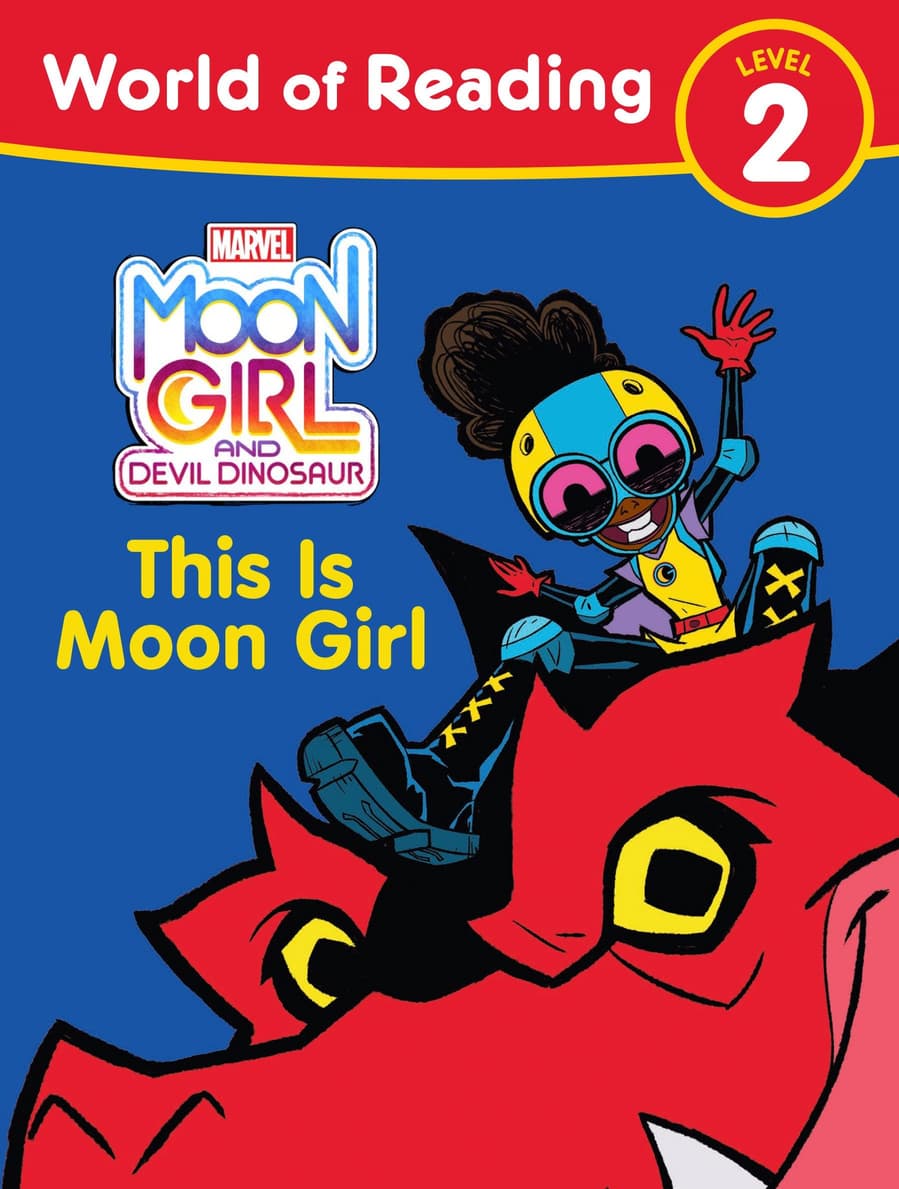 Find out what happens when a super-smart young girl teams up with a large red dinosaur in this action-packed Little Golden Book based on the Disney Channel's new hit TV series Marvel's Moon Girl and Devil Dinosaur!
When young super-genius Lunella Lafayette's experiment brings a big red dinosaur to present-day New York City, the unlikely duo teams up to protect their neighborhood—and the world! Boys and girls ages 2 to 5 will love learning about Lunella and Devil Dinosaur's amazing abilities, friends, and foes in this Little Golden Book.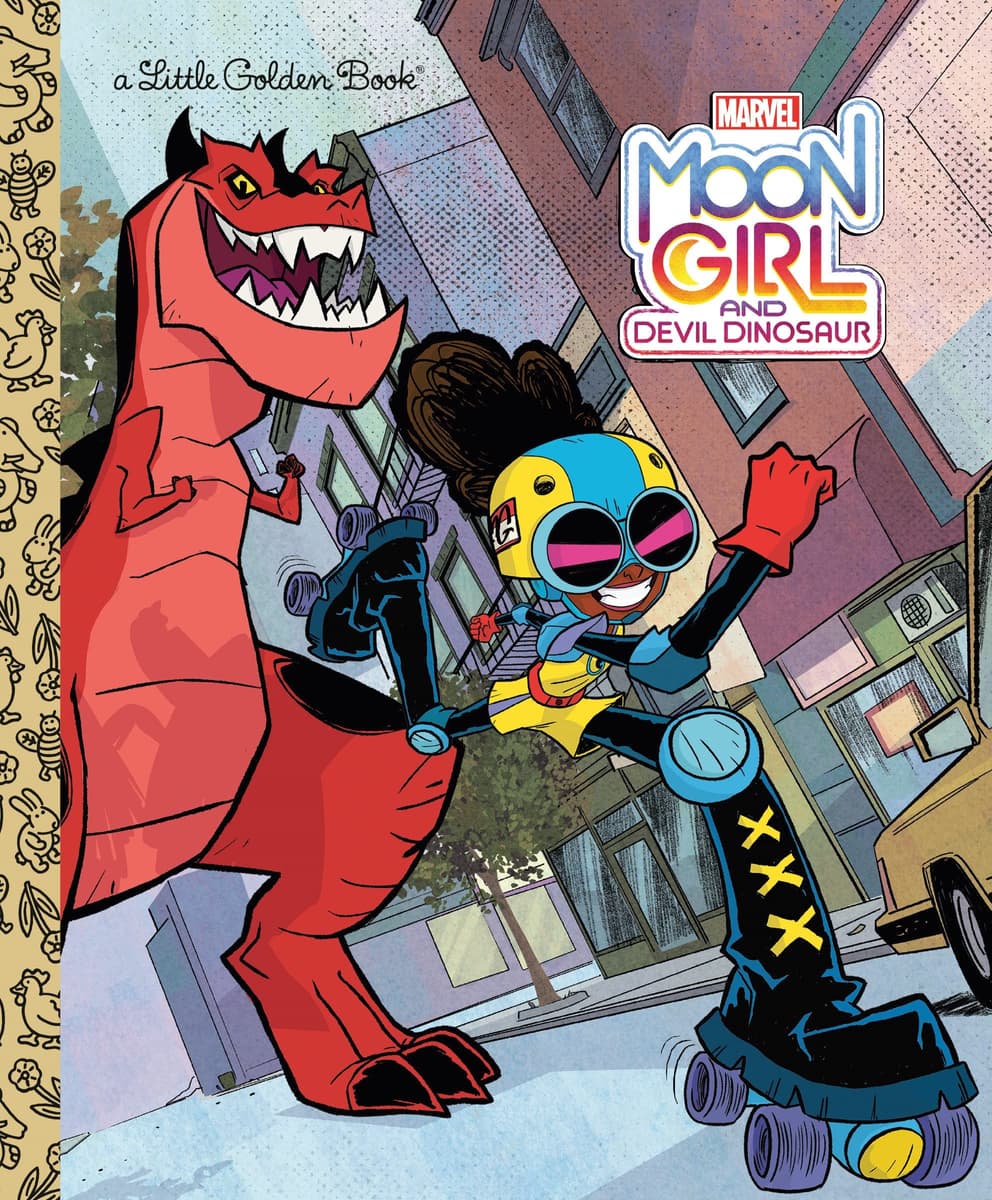 From Scholastic Books: Marvel fan-favorite Groot stars in this original storybook that explores social emotional issues. With a kid-friendly art style and simple, preschool text Groot learns to get in touch with his feelings!
"I am Groot" can mean many things. "I AM GROOOOOOT" means that Groot is angry that he must clean his room. "I AM GROOT!!" means that he's happy to be hanging out with the other guardians. "I am Grooooot" means that Groot is scared. Where did his friends go? It's up to Groot to save the day in this original story! Featuring adorable illustrations, this storybook will explore Groot's emotions and the best ways to cope when things get a little out of hand.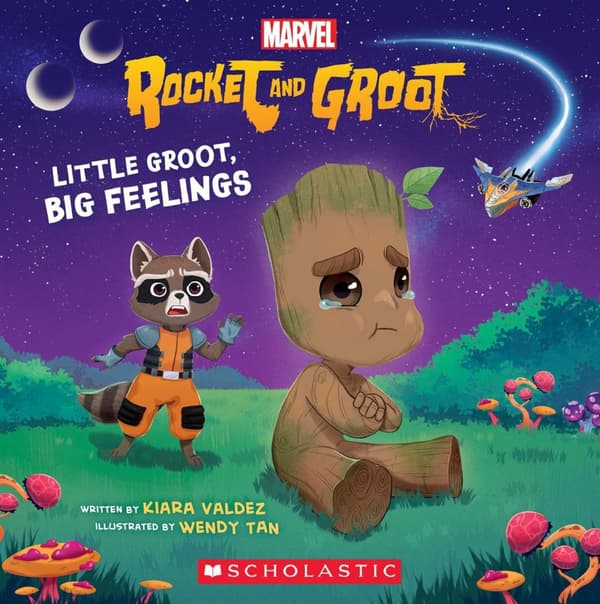 Glow Webs Glow!
Electro is draining the power from the city—leaving everything in darkness! It's up to Spidey, his team, and their new light-up tech to stop her. This 24-page storybook is sure to thrill young Spidey fans as they immerse themselves in the excitement of Team Spidey's latest heroic adventure!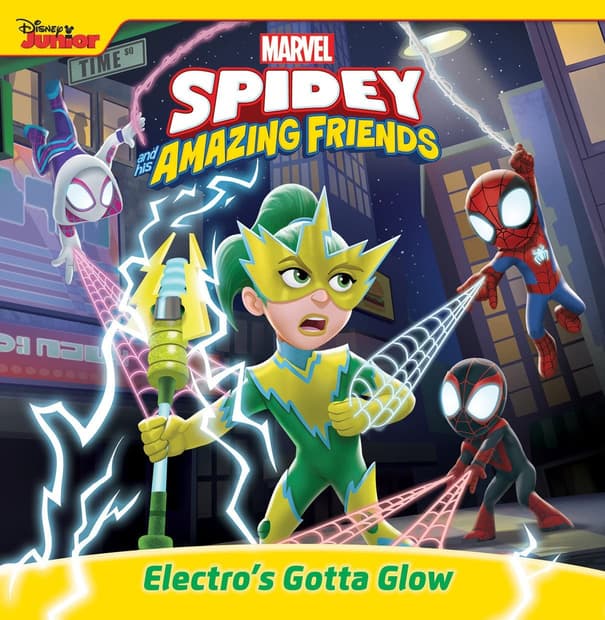 From Smart Pop Books: Learn magic from the God of Mischief!
Everyone loves magic! Especially Marvel Comics' Loki, who's mastery of magic makes him one of the most dangerous—and beloved—antiheroes in all of the Ten Realms. And now, for the first time ever, Loki shares the secrets behind performing 35 tricks!
Filled with classic Marvel comic book art and full-color photographs that illustrate easy-to-learn step-by-step instructions, readers of all ages will learn ways to amaze their friends, impress their family, and trick their goody two-shoes brother.
And with guest appearances by other Marvel magic-wielders, including Doctor Strange, Wong, and the Scarlet Witch, Loki's Book of Magic and Mischief offers something for every magic and Marvel fan!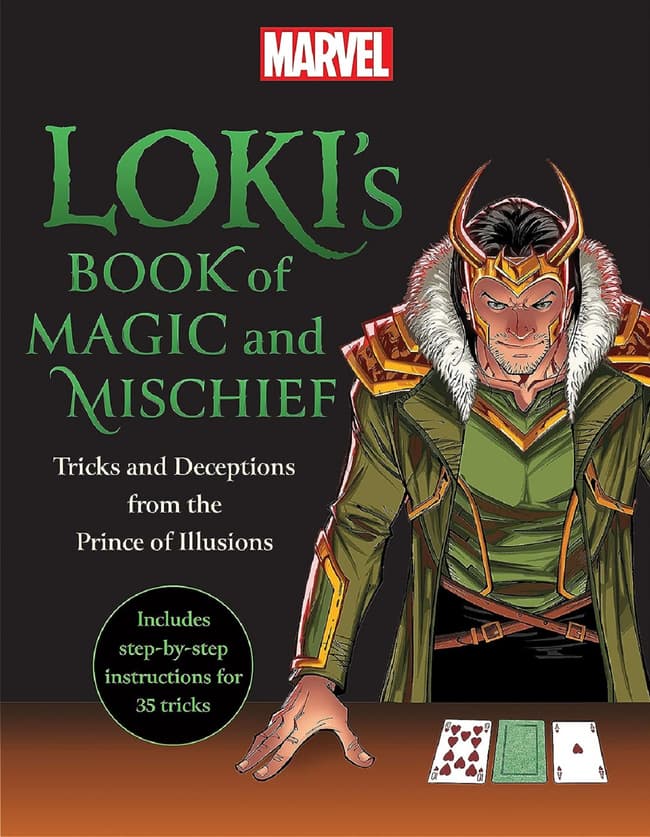 The work of one of the most influential artists in comics gets the Artist's Edition treatment!

A true "Artist's Artist," Michael Golden and his work have inspired several generations of comic artists, and fans across the globe eagerly await his new releases. This Artist's Edition of Golden's Marvel work will include four stories (two short NAM stories from SAVAGE TALES, and the Wolverine Christmas story), including one of his most fondly remembered, the Spider-Man/Hulk from MARVEL FANFARE #47—considered to be one of his very best!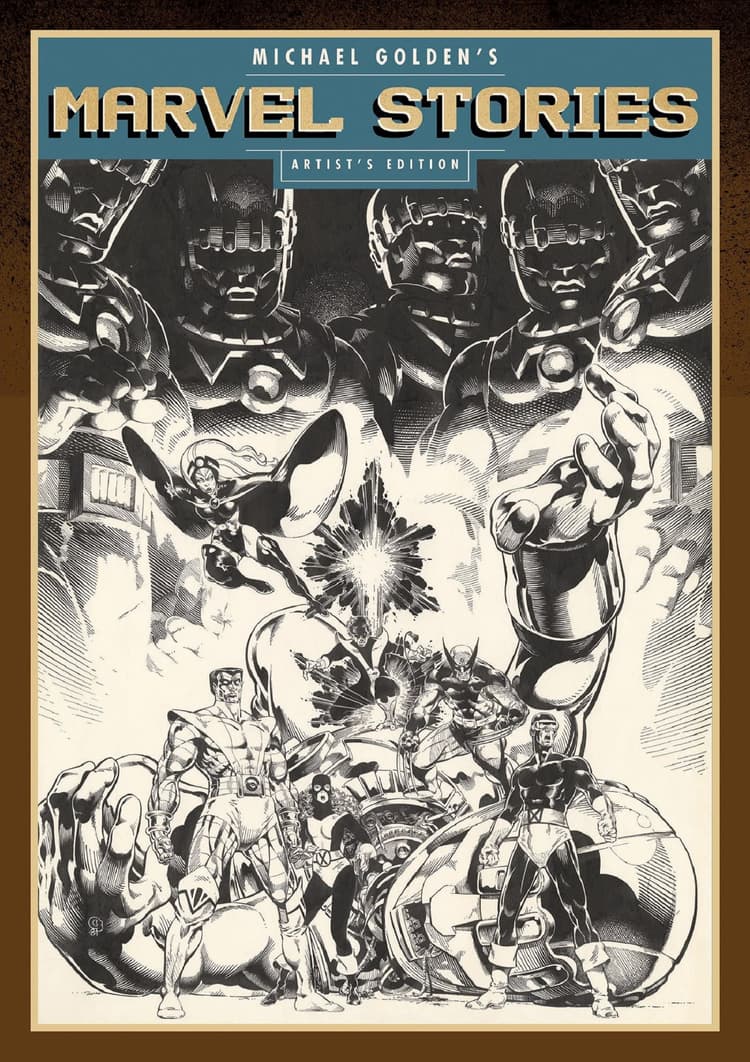 Head to your nearest bookstore this month to pick up any of these new releases!
The Hype Box
Can't-miss news and updates from across the Marvel Universe!