Culture & Lifestyle
Published January 13, 2020
The 'Runaways' Cast's Guide to Los Angeles
The cast shares their favorite shoot locations as well as where they love to hang out!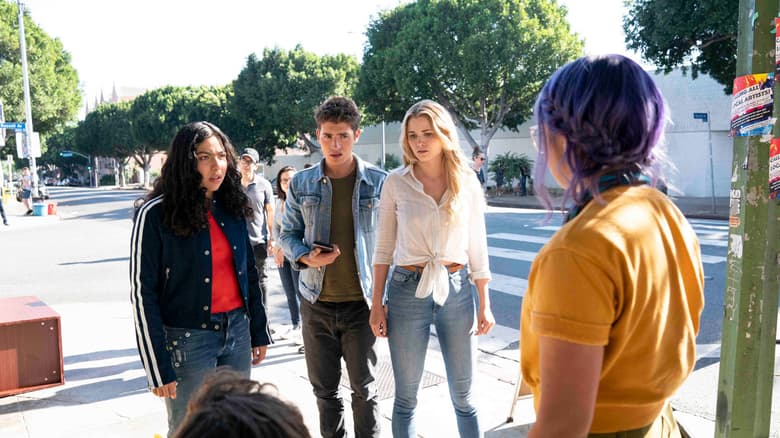 Marvel Insiders, did you know reading this article could earn you 250 points? All you need to do is sign in or join now before you keep reading!
While a majority of Marvel Super Heroes are synonymous with New York City, the Runaways have always been synonymous with Los Angeles.
In the original Hulu television series Marvel's Runaways, our young protagonists who had to ditch their cushy Atlas Academy and posh Brentwood homes after discovering the true nature of their parents and the purpose of PRIDE.
While the series covers several popular neighborhoods in Los Angeles, Marvel.com talked to the cast of Marvel's Runaways to learn about their favorite spots around the city!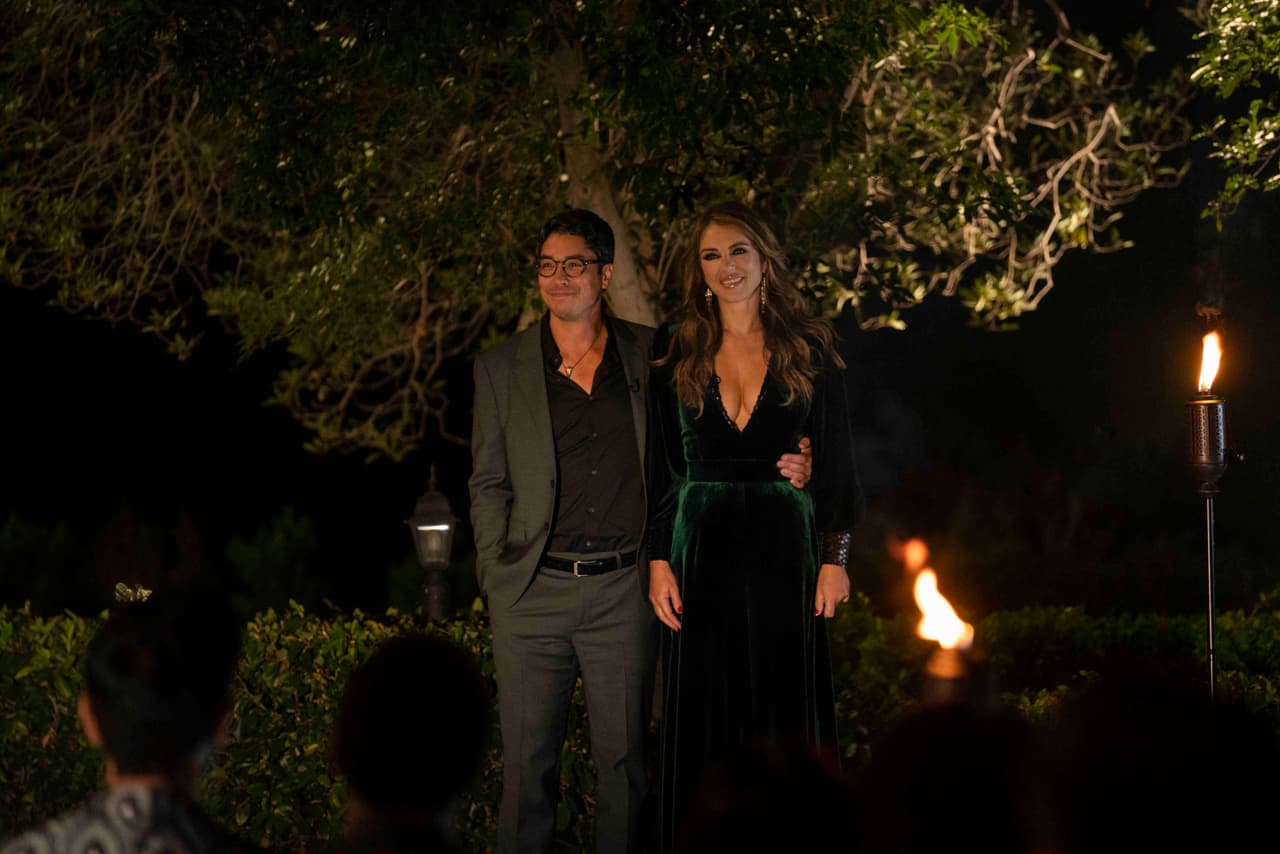 "The Hostel Mansion! Shooting at Paramount Studios lot, it's incredible. The set that they've built for us; it's an actual mansion with rooms in it and everything. First floor. Second floor. All of that is filled with gorgeous decorations. It really feels like we're living there. That's my favorite place to work for sure." — Lyrica Okano
"I'm a visitor still since I live in New York. I'm discovering LA as we're doing the series. There's so many colors to this city. I'm still figuring out but I love eating and drinking. Those are the first things that come to mind. Some of the places like Sawtelle/Japantown. In Mid City, there's this little strip that has a couple incredible Cajun and Soul Food restaurants like right on Pico that I've had the most incredible to die for food. I'm also a sports fan and I've really appreciated, because it's different, the stadiums here whether it's Dodgers Stadium or the Coliseum, and it's not sports, but even the Hollywood Bowl how all that architecture just sprawls and there's no columns because there's real estate to do that. As an audience member or as a fan watching a game, it's a really cool experience. There's no pillars getting in the way of viewing and the expansiveness is what I just think is so LA." — James Yaegashi
"The dress rehearsals at the Hollywood Bowl are such a great hidden secret. You can go totally free, and bring a picnic lunch, and you can watch the artist play and sound check all their songs. And you sit and have the Hollywood Bowl to yourself and only a few other people who know about it. I also love the Getty Museum. That's always beautiful and fun to take the tram to. The gardens are gorgeous to just sit out there with a picnic. Griffith Observatory is always amazing or to go hike up Griffith Park and to see the views of all of Los Angeles. There's so many restaurants, so many amazing places to eat." — Brittany  Ishibashi
"It's gotta be Simply Wholesome. Simply Wholesome made it into the second season. That's just an LA staple so the opportunity for that establishment to be on a major television show was first of all cool, and to have those dope scenes shot there, I was so excited reading it. It was a great LA Easter Egg. It's good." — Angel Parker
"It was like a full circle moment for me to shoot at Simply Wholesome because before I moved out to LA from the east coast, I was a little apprehensive. I didn't know if I wanted to do this. I came out for a film festival and met a bunch of people and we all went out to Simply Wholesome and I was like, 'Oh i can do this.' So to shoot there all these years later was really cool." — Ryan Sands
"My favorite location in Los Angeles that I like to go and bring visitors was also a place that I've filmed at twice (for Alias and Hello Ladies) both filmed at the Greystone Mansion. It's the old Doheny family which people know from Doheny Road and Doheny Blvd. There's a crazy Los Angeles story, of which there are many. He was a very complex man just like and Griffith J. Griffith, who donated what is now Griffith Park. I played him in a play and he shot his wife in the eye. She survived, testified against him. He was put in jail and released from jail for good behavior and part of his good behavior is he gave what is now Griffith Park to the city of Los Angeles as a reparation. True story. It was one of the first trials of the century. But yes, I love Griffith Park, but I also love the Greystone Mansion because it has this history. It's an unbelievable location." — Kevin Weisman
"We had the opportunity to shoot a lot in Downtown, and hanging around Downtown is always a lot of fun. There's the Grand Central Market where you can get food, and where I would go to get food before shooting a lot of the time." — Ariela Barer
"I'm huge into LA history, so when people think of iconic LA locations or even Runaways locations, we filmed our house, the Yorkes' house, at the old McNally House, who is the other half of the partners Rand-McNally, who did those maps. There is a deconstructed room from the Chicago World's Fair and had it built into their house, which is where we shot the Yorkes house in the flashback scene where the Yorkes tell Molly they would like to adopt her. That scene is in this room that was originally at the Chicago World's Fair that was reconstructed here in this house, and it had all this land around it, huge farm lands and now it's a whole neighborhood with what would have been the property of that one house. So that's a great location for Runaways fans to look at in Altadena. I also love Griffith Park under the Hollywood Sign. I think it's amazing and very few people really get to find it." — Brigid Brannagh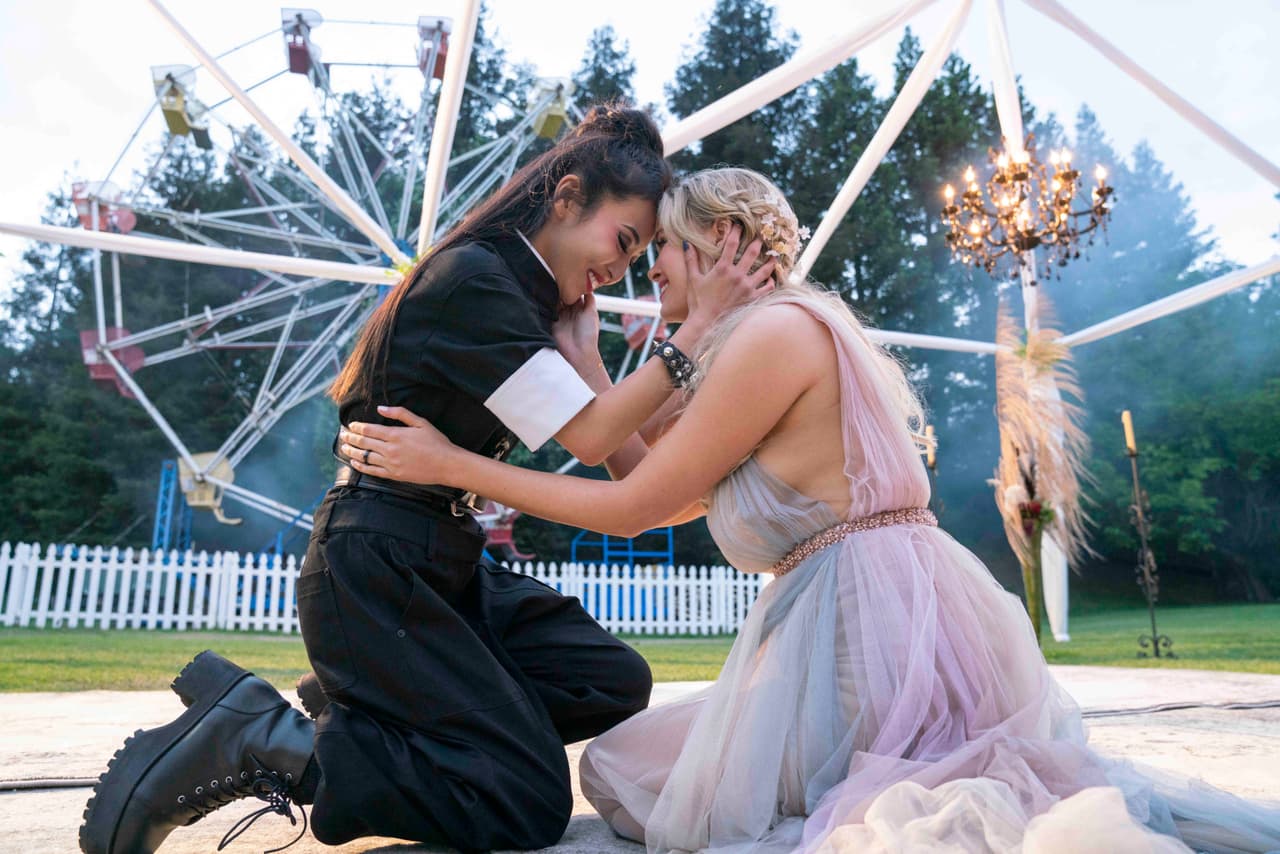 "We shot a lot at the Griffith Park and that was really cool, and the LA River, which was awesome. Personally, some of my favorite LA spots are Jones in West Hollywood for a good pizza. I love Mama Shelter, which is a cool rooftop bar, and Izaka-Ya on 3rd Street for sushi. Those are my LA spots." — Virginia Gardner
"There's so many hidden gems in LA. It's always magical when you get to shoot in LA, especially when you get to go above LA like being up on the tippy top of the Observatory overlooking the whole city, that was really cool to be up there." — Annie Wersching
"We were filming at the Griffith Park and I would say a great hot spot would be to check out the Griffith Observatory. I'm a huge fanatic with stars and the way everything works up there. For me, to be able to get to use those telescopes and see out there and beyond what are eyes are capable of seeing is interesting." — Rhenzy Feliz
"My favorite shooting location was Griffith Park. I even had my 23rd birthday at Griffith Park so it brought back some memories for me. I really enjoyed being there especially during the night shoots and looking over the whole of LA, that was pretty special. Also I had never spent more time in Downtown LA before shooting so i got to know Downtown pretty well. But in all honesty, Paramount Studios is home. We've been shooting during summer and to have air conditioning at Paramount has been very nice. It's also one of the oldest film studios in LA so there's a lot of history and you experience that whenever you get to the gates every morning. I'm very lucky and grateful to be here." — Gregg Sulkin
"My favorite place is Mr. Cecil's Ribs of California which is just east of Santa Monica on Pico. They are the best ribs in town, and they cook them so long. There's very little fat on them and very tender. There's also all these TexMex dolls and animals inside which looks like they're right out of Austin, TX. You'll never get tired of ribs, or the hush puppies!" — James Marsters
"We've shot a lot at Griffith Park and it's a national treasure. The fact that we have that much designated land for hiking and the Observatory and horses, that to me is incredible. Everything you can do there doesn't require that much money like the trains. At the top of the park, you can see views for days and the Hollywood sign." — Ever Carradine
"My favorite spot in LA would be the Griffith Observatory because you can see the skyline and the sunset. A classic where everyone always shows up and is so happy there is the Pink Wall because everyone is just there vibin'. Last one would have to be the beach. We have nice beaches. — Allegra Acosta
All 10 episodes of Marvel's Runaways Season 3 is exclusively available to stream on Hulu now!
The Hype Box
Can't-miss news and updates from across the Marvel Universe!