TV Shows
Published January 23, 2020
Gert and Molly Have the Best On- & Off-Screen Sister Relationship
'Marvel's Runaways' Is Now Streaming!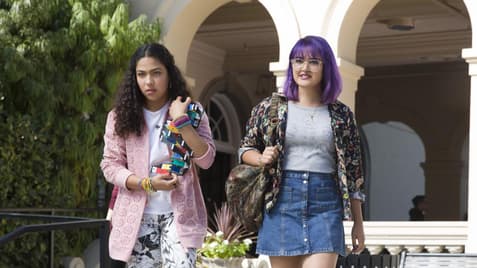 Hey Marvel Insiders – did you know reading this article could earn you 250 points?  All you need to do is sign in or join now before you keep reading!
Gert might be able to communicate with a dinosaur, and Molly might be able to summon super strength when she needs it most, but oftentimes these two actually get their powers from a much different place: Sisterhood. 
For three seasons on Marvel's Runaways, we've been through the highs and lows with Gert Yorkes and Molly Hernandez as they try to fight off their parents, the Magistrate's family, and sometimes even each other alongside Alex, Chase, Karolina, and Nico. While this group has grown incredibly close considering their hardships, no relationship is stronger than the one Gert and Molly have because they're sisters in every sense of the word. 
But, they're not really sisters going by the actual biological definition, considering they're not related by blood. Following the death of Molly's parents, the Yorkes took her in and raised her as their own, giving her an incredibly loving and supportive household — and a big sister! What makes the connection Gert and Molly have so special is the fact that they acknowledge they're not really sisters, but still think of each other as sisters. They're the perfect definition of a found family showing us that a sisterhood connection can come from anywhere and with anyone. 
"I love the [Yorkes] and even though I don't have my biological parents...It made it really interesting [for Molly]," Allegra Acosta explained to Marvel.com after the end of Season 1. "It was good that they made that side and represented the kids who don't have the set biological family that they can. It also made a good sister relationship with us."
Though Gert has her biological parents, after the events of Season 1 she really feels a strong disconnect from them (because of, ahem, Pride), and starts to rely on her younger sister more.  
"For the first time Gert is going through what Molly has been going through the whole time after losing her parents," Ariela Barer explained to Marvel. "This is the first time Gert can really empathize with Molly's situation. Before that, it's been kind of a little removed and detached of just like no we're sisters, but doesn't understand the real loss that she's faced. [During the season] Gert really opens up to Molly about what they are. And I mean in that weird way of just like, 'We're sisters and I'm sorry I couldn't have been there for you the whole time, but in a way that made you even stronger and now I'm the one learning from you.'"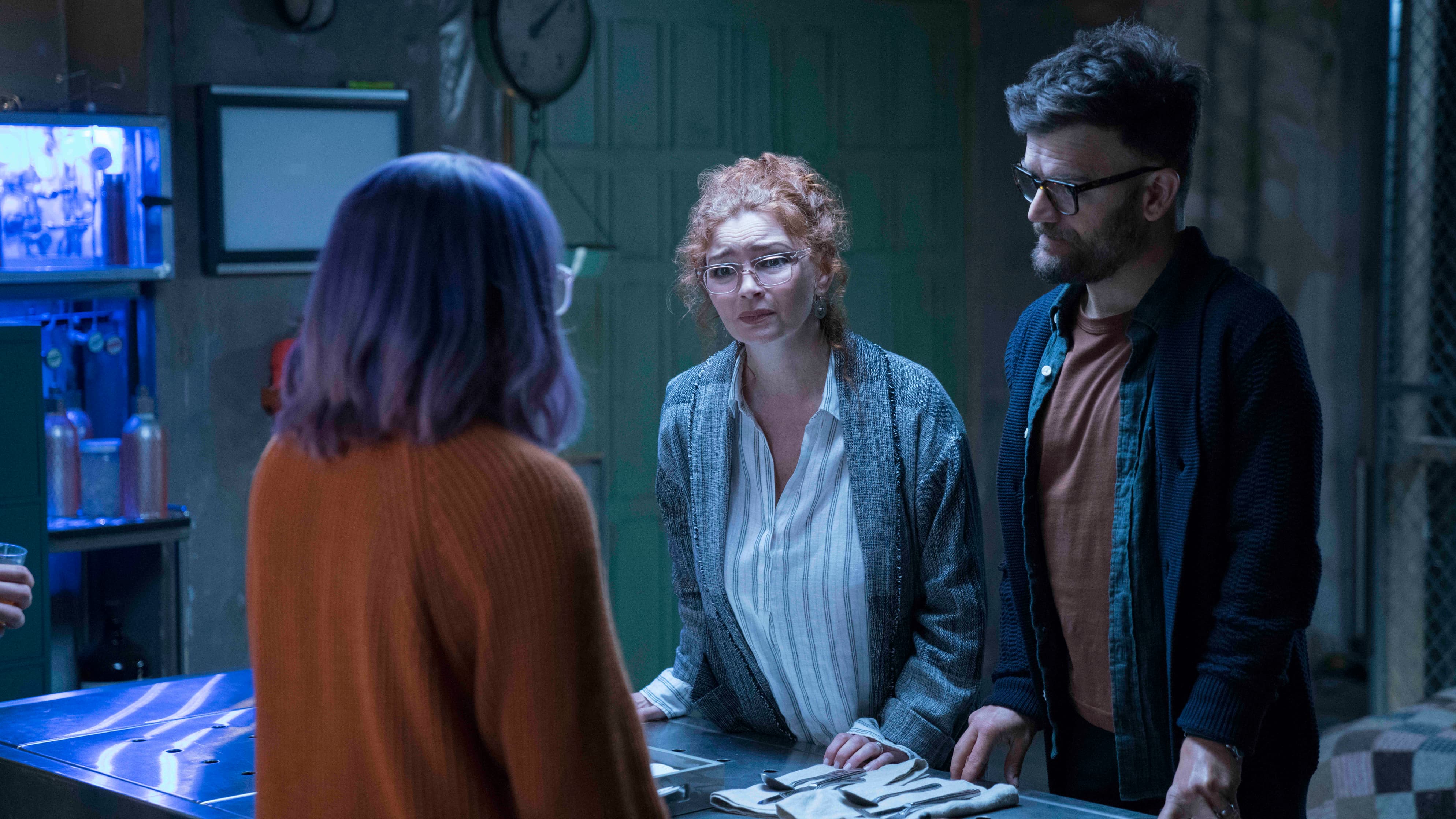 In Season 3, we learn that Gert's biggest fear is losing Molly (and also Chase and Old Lace). Unfortunately, the opposite then happens when Molly actually loses Gert, after she succumbs to her wounds while fighting Morgan Le Fay. In a flash-forward on the show, we see how Molly is coping with the loss of her big sister and still trying to honor her legacy. 
"When you see Molly grow up, you still see that she's still herself and she's still Molly," Allegra Acosta explained to Marvel. "She's just older in age and she's taking on the sense of leadership and just letting her light shine. She's thinking, 'I have to continue on my sister's legacy.' As she grew up, she got even more mature and wiser than she's ever been. And the audience finally gets to see that attention from other people."
If you think this relationship is only for television, think again, as it translates into Barer and Acosta's off-screen life, too. In fact, it's actually Acosta who took on more of the "big sister" role for the whole cast, constantly checking in on everyone and making sure they were okay, a role Barer was happy to relinquish to her. 
"It's funny because [Acosta] kind of – she wants to protect everyone, and it's having that young identity, and that young personality of innocence and positivity and exuding this reality that she wants to vie in, kind of a fantasy – she very much understands both ideals, but she wants to jest make everyone feel good from all these bad times and not kind of life in that same negative atmosphere of loss."
And if you need any more proof that Gert and Molly, and Barer and Acosta, are perfect on-screen and off, the sisters that meme together, stay together. 
All three seasons of Marvel's Runaways are available to stream on Hulu now!
Be sure to follow @MarvelsRunaways on Twitter and like the official Marvel's Runaways Facebook page!
The Hype Box
Can't-miss news and updates from across the Marvel Universe!