Culture & Lifestyle
Published August 5, 2019
The Marvel Television Live Auction Display Is Now Open to the Public
Get an even closer look at the props up for bid from 'Daredevil', 'Luke Cage', and 'Iron Fist'!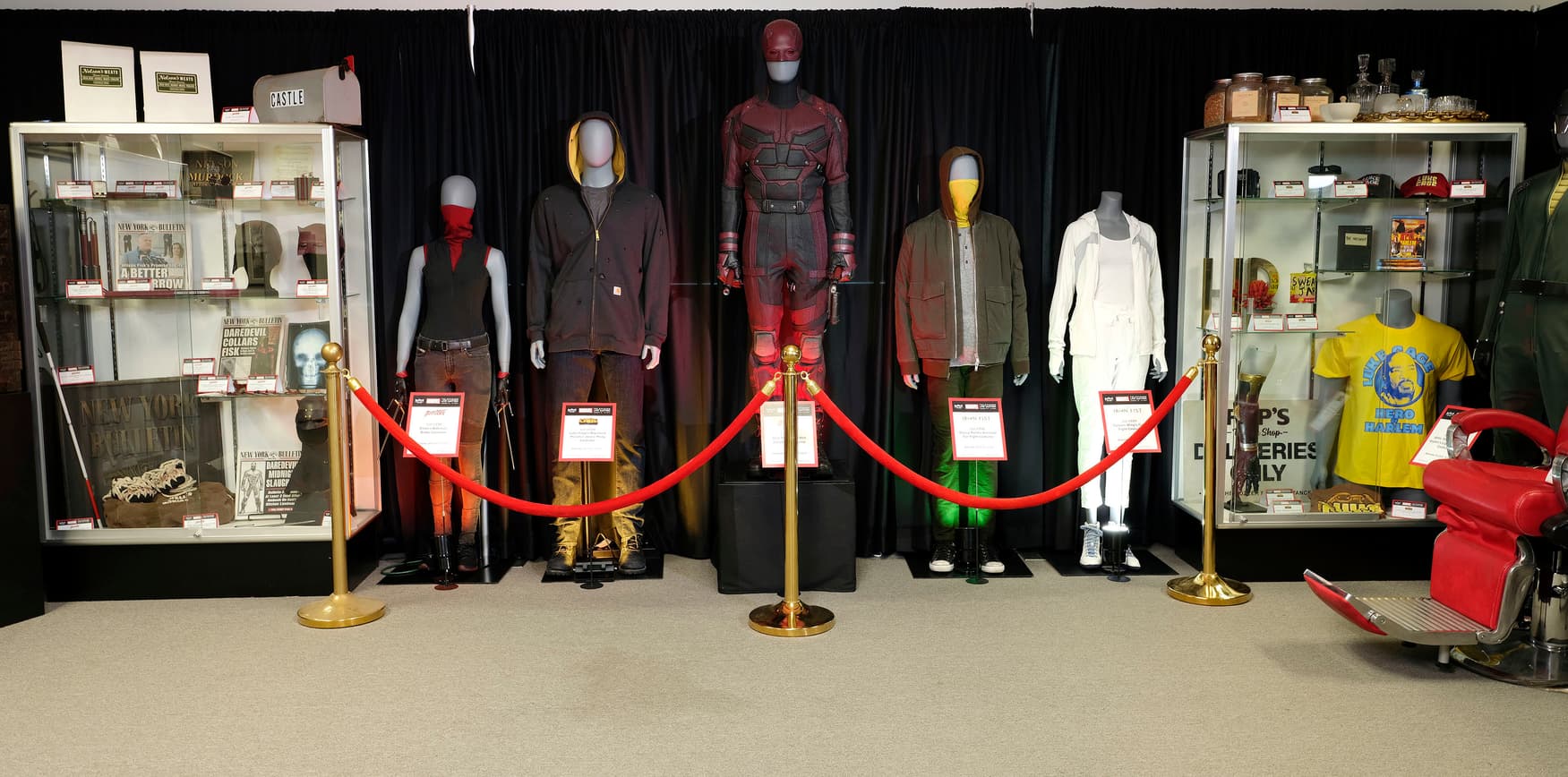 Early bidding for Prop Store's Marvel TV Live Auction is already underway, but the actual live event -- August 12-13 -- is almost here! Before the live bidding opens, Prop Store has opened its doors for the best look yet at the Marvel TV props and costumes up for bid. Now open to the public through August 8, Prop Store's Valencia, California location has more than 50 highlight lots with real props, costumes, and set pieces from Marvel's Daredevil, Marvel's Luke Cage, and Marvel's Iron Fist. Many of these props made an appearance at the Marvel booth at San Diego Comic-Con last month, but now that the auction is just a week away, this is the perfect chance to get the best possible preview of what you can own from Marvel's TV shows!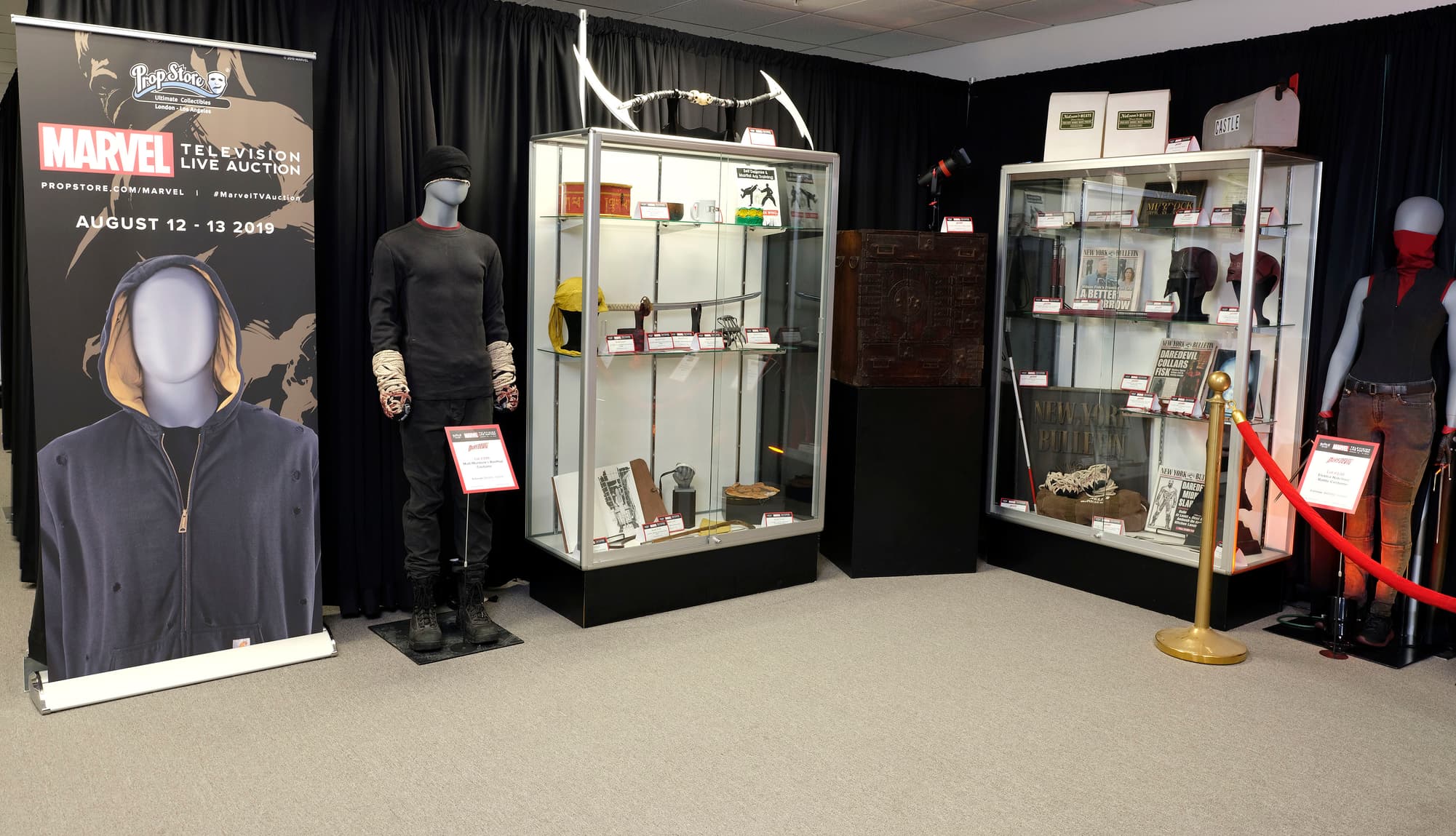 While Prop Store strongly encourages interested parties to come bid in person on August 12-13, the live auction will also be broadcast during a livestream at PropStore.com/Marvel during auction hours, beginning at 10:00 AM (PT). The first day, August 12, will feature 451 lots from Marvel's Daredevil; the second day, August 13, will feature lots from Marvel's Luke Cage and Marvel's Iron Fist.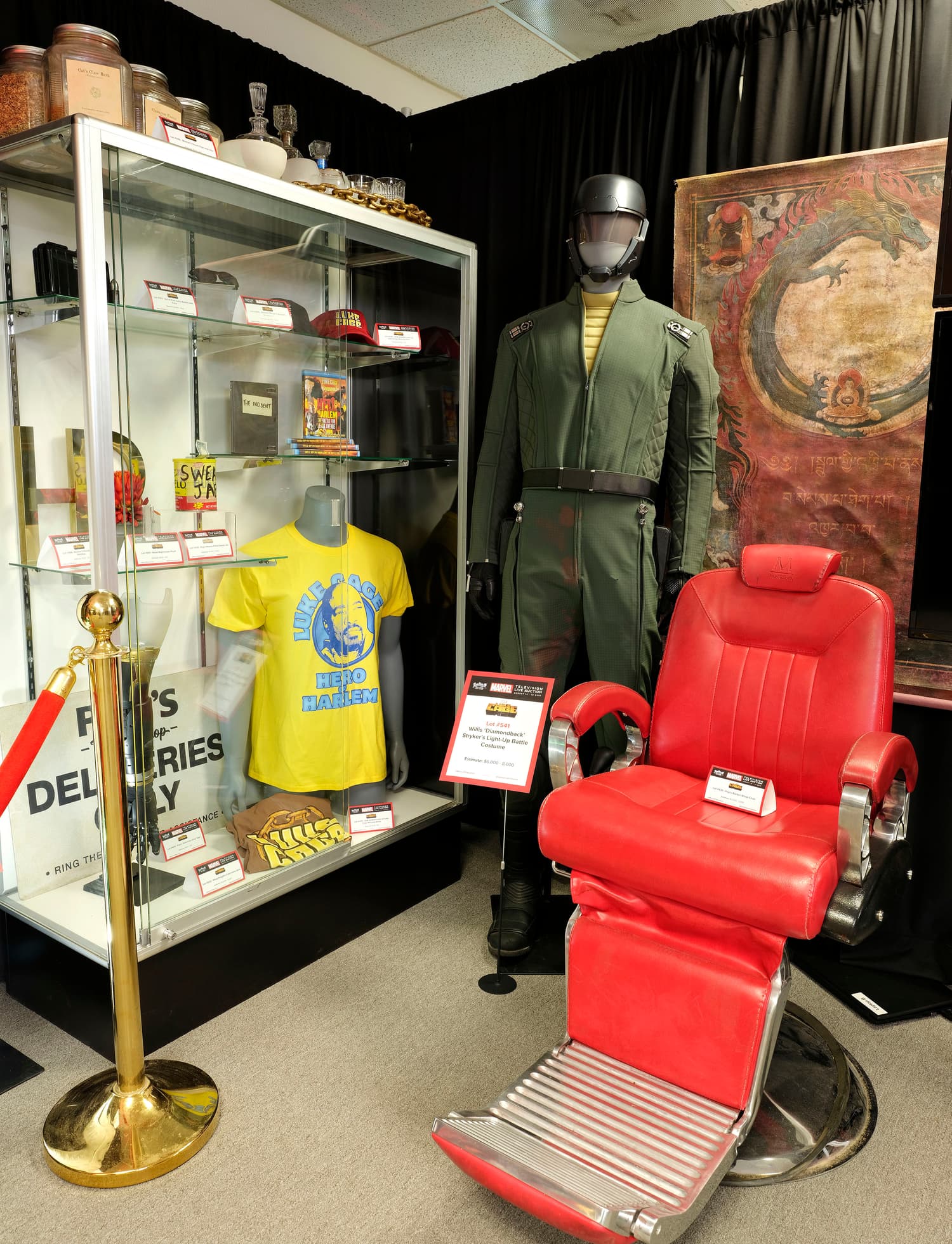 You can view all 893 lots up for bid at Prop Store's Marvel TV Live Auction at PropStore.com/Marvel, where you can also find more information on placing your bid! If you can make it, you can also visit the preview display through August 8 at the Prop Store, 28014 Harrison Parkway, Valencia, California 91355. Here is the preview schedule:
Monday-Thursday: 4:00 PM - 7:00 PM (PT)
But there's even more to be excited about! You can still enter the sweepstakes to win an original production hoodie from Marvel's Luke Cage! You can enter by placing a bid on any item before August 12 OR you can stop by the preview or attend the auction in person August 12-13.
Own a piece of Marvel's television legacy! If you've ever wanted to don the Daredevil suit, wield Colleen Wing's katana, or contribute to Pop's Swear Jar, now is your chance! Visit PropStore.com/Marvel to enter your bid today! View a gallery of photos from the preview display below.
All seasons of Marvel's Daredevil, Marvel's Luke Cage, and Marvel's Iron Fist are streaming on Netflix now.
The Hype Box
Can't-miss news and updates from across the Marvel Universe!