Culture & Lifestyle
Published April 22, 2019
This Week in Marvel History: April 19-April 26
See what happened at Marvel on these dates in its 80-year history!

With Marvel celebrating its 80th anniversary this year – and to scratch my own history and research itches – every week I'm digging through a whole host of important dates and details for a special segment of This Week in Marvel called… (wait for it) … This Week in Marvel History! Important comics, storylines, character appearances and moments, real world releases and special Marvel milestones—it's all part of TWIMH! Here are just a few Marvel History notes for the week of April 19-April 25!
April 19
1954: Seduction of the Innocent was published. Not an exact Marvel history event, but one that affected Marvel and the entire comics industry for decades. The book by Fredric Wertham claimed that comics were negatively influencing the youth of the world. There were government hearings about it, and the tome caused the comics industry to self-regulate with the implementation of the Comics Code. There's plenty of literature out there if you want to learn more!
1977: Swarm, the world's most notable Nazi made of bees debuted in the pages of CHAMPIONS #14 by Bill Mantlo and John Byrne. One of the most twisted, weird, and fantastically horrifying, yet also kinda funny villains in comics history!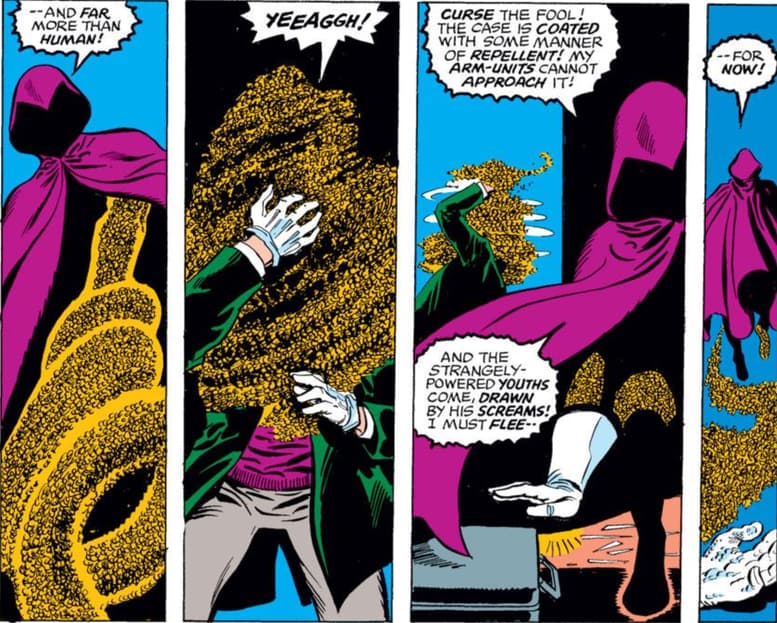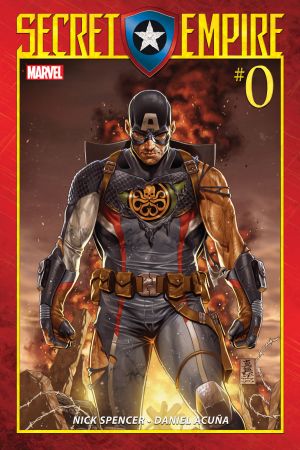 April 21
1953: MENACE #5 gave us the first appearance of Zombie Simon Garth by Stan Lee and Everett. This Atlas-era character would later be brought back in the '70s and numerous times since, most recently with the MARVEL ZOMBIE book that came out within the last year.
April 22
1975: Moon Knight debuts in WEREWOLF BY NIGHT #32 by Doug Moench and Don Perlin. Moonie! He's a fascinating character, with 200+ issues to dig into. He once cut a dude's face off and held it up to the moon, yelling at his god Khonshu. GET WITH THAT MOON KNIGHT.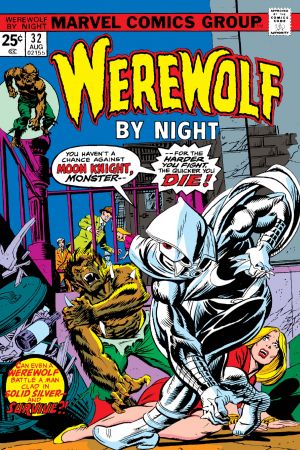 1993: Last week we talked about the release of the '90s Spider-Man beat-'em-up arcade game. This week, according to giantbomb.com, Capcom released "The Punisher," another beat-'em-up, to arcades. AND I LOVE THIS GAME. You play as either Punisher -- or Nick Fury! -- delivering vengeance to thugs and creeps. It's rad! There's also a Sega Genesis version that was released later on.
April 24
2009: "Iron Man: Armored Adventures" debuted on Nicktoons. It's a CGI-animated series starring a teenage Tony Stark, some cool new designs for villains and tech, and a really catchy theme song.
For more about these events and more Marvel news and history, tune in to This Week in Marvel every Friday wherever you get podcasts!
For more about Marvel's 80th Anniversary, visit marvel.com/marvel80!
The Hype Box
Can't-miss news and updates from across the Marvel Universe!