Culture & Lifestyle
Published July 8, 2019
This Week in Marvel History: July 5-July 11
See what happened at Marvel on these dates in its 80-year history!

With Marvel celebrating its 80th anniversary this year – and to scratch my own history and research itches – every week I'm digging through a whole host of important dates and details for a special segment of This Week in Marvel called… (wait for it) … This Week in Marvel History! Important comics, storylines, character appearances and moments, real world releases and special Marvel milestones—it's all part of TWIMH! Here are just a few Marvel History notes for the week of July 5-July 11!
July 5
1994: Double mutant debuts!
The mutant who would be known as Marrow first debuted as Sarah in CABLE #15 by Jeph Loeb and David Brewer.
And UNCANNY X-MEN #316 by Scott Lobdell and Joe Madureira is a neat one. It's kind of the first part of the Phalanx Covenant event, specifically the "Generation Next" thread. There are about a dozen issues in the event, spread across three stories. The Phalanx is an alien race who had been used by mutant-hating jerks to wreak havoc on mutantkind. They're a techno-organic race, and they assimilate beings into their collective. It's a fun 1990s story and key in teeing up the Generation X characters, team, and comic. Also in this issue, we're introduced to M AKA Monet St. Croix. But, actually, it's not really M. Here's where it gets really wonderfully weird. The M we know for a few years is, in fact, her younger twin sisters who'd merged together and pretended to be Monet. The real Monet was turned into the character with diamond hard skin Penance by their evil brother Emplate. FAMILY DRAMA.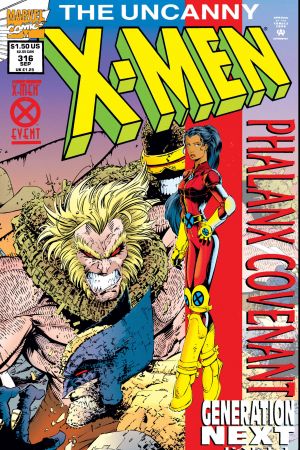 July 6
2011: America Chavez debuted in the pages of VENGEANCE #1 by Joe Casey and Nick Dragotta. She's rad here, but really takes off when we see her in YOUNG AVENGERS.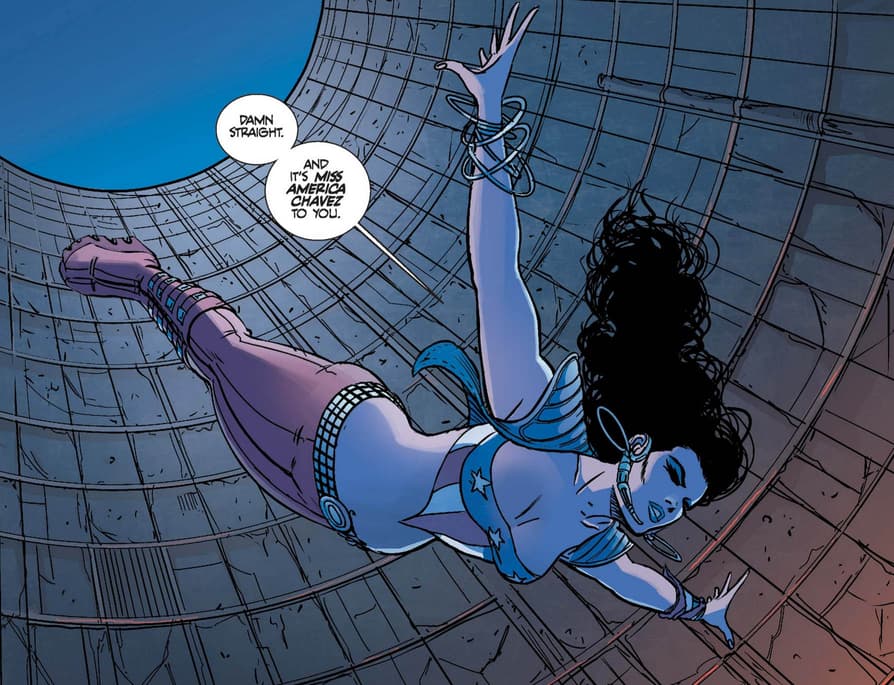 2018: Marvel Studios' Ant-Man & The Wasp was released in theaters. 
July 7
1966: Several noteworthy moments today:
The rampaging Rhino debuted in AMAZING SPIDER-MAN #41 by Stan Lee and John Romita. One of the most iconic Spidey villains!
In the Captain America story featured in TALES OF SUSPENSE #82, Stan Lee and Jack Kirby introduced the Adaptoid! An artificial being created by A.I.M. to kill Captain America, Adaptoid actually posed as Jarvis, drugged Captain America, and pretended to be Steve Rogers for an issue. He'd later level up and become the Super-Adaptoid!
And in AVENGERS #32 by Stan Lee and Don Heck, Bill Foster appeared for the first time, joining Hank Pym for some big sciencing. Bill would later go on to take the mantle and powers of Goliath. Also this issue, the Sons of the Serpent debut, a terrible and sadly still-relevant group of bad guys who want to drive all foreigners out of America.
2017: Spider-Man: Homecoming came to theaters.
July 8
1980: Captain America ran for President of the United States in CAPTAIN AMERICA #250! Well, not really. The issue, by Roger Stern and John Byrne, is terrific, but it's about Cap thinking about his place and role, while a third party tries to convince him to run for the highest office in the land. They print up buttons and signs and get the papers they need. It's a super fun issue, especially the montage of heroes and characters reacting to the possibility of Cap's run. And yup, it was during an election year. There's a cool behind-the-scenes note from Stern about how the story came to be, as well. It was originally pitched, a year earlier, with Cap actually becoming President! Imagine that…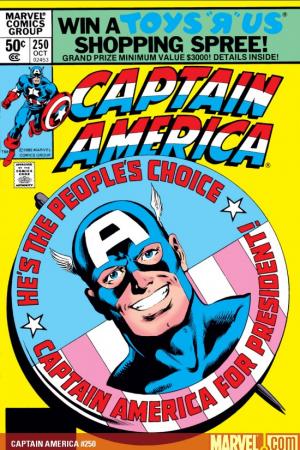 1986: ELEKTRA: ASSASSIN #1 by Frank Miller and Bill Sienkiewicz was released. It's just a dope-as-hell Elektra story from our 1980s Epic imprint.  
2005: The Fantastic Four film costarring future Captain America Chris Evans as Johnny Storm hits theaters.
July 9
1951: PATSY WALKER #37 was released. I've done plenty of digging, and to the best of my knowledge, this is the first Atlas Comic release. I believe all the issues we released that were cover-dated November 1951, as this was, were the first to get the Atlas logo on their covers. 
1963: Four Marvel moments for this day!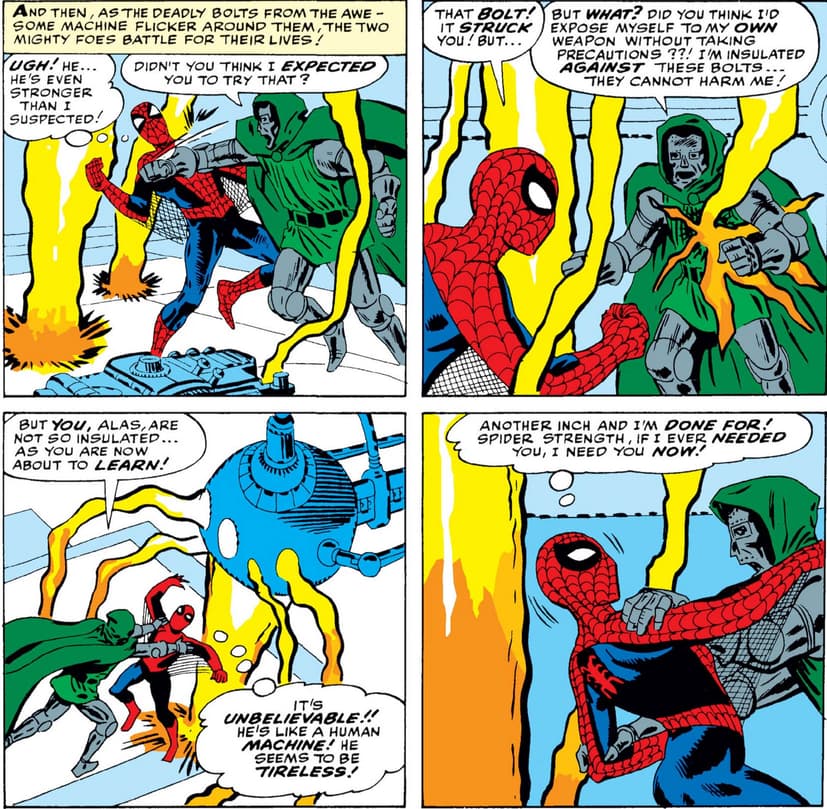 1964: Another day for multiple Marvel moments!  
Green Goblin's Goblin Glider and Pumpkin Bombs appeared for the first time in AMAZING SPIDER-MAN #17!
Kang debuted in AVENGERS #8. One of my favorite, and most enduring, dangerous, and coolest Avengers villains. Remember Rama-Tut? Well, there ya go.
The series PATSY & HEDY became PATSY & HEDY: CAREER GIRLS with issue #96. They graduated in the previous issue!
2008: Ashley Barton, Clint's daughter in the Wasteland, appeared in WOLVERINE #67. It's the second part of the original Old Man Logan story by Mark Millar and Steve McNiven. Speaking of daughters, Ana Kravinoff, daughter of Sergei Kravinoff, debuted as the new Kraven the Hunter in AMAZING SPIDER-MAN #565 by Marc Guggenheim and Phil Jimenez.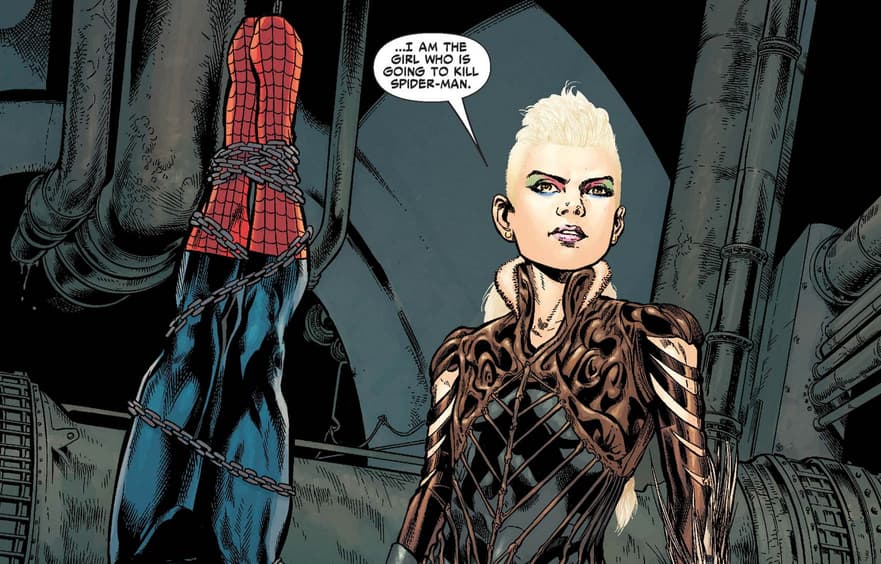 July 10
1951: COMBAT KELLY #1 was released. It's one of our 1950s war titles, and it ran until May 1957.
1962: The Human Torch proved to be so popular that he got his own spin-off, appearing as the lead in STRANGE TALES #101 by Stan Lee and Jack Kirby.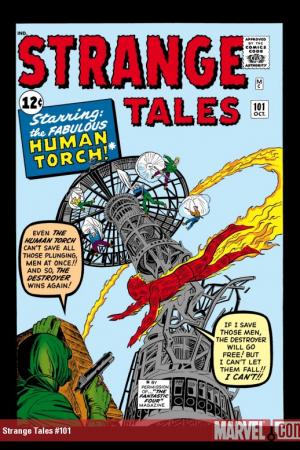 2014: Marvel Universe Live, the traveling arena show, launched.
July 11
1961: Stan Lee, Larry Lieber, and Jack Kirby gifted the universe with Fin Fang Foom in STRANGE TALES #89. He Whose Limbs Shatter Mountains and Whose Back Scrapes the Sun! Foom is truly one of the greatest Marvel characters of all time. He's a space dragon! He wears little pants! He's been a farmer! I have a tattoo of Foom! I love him so much.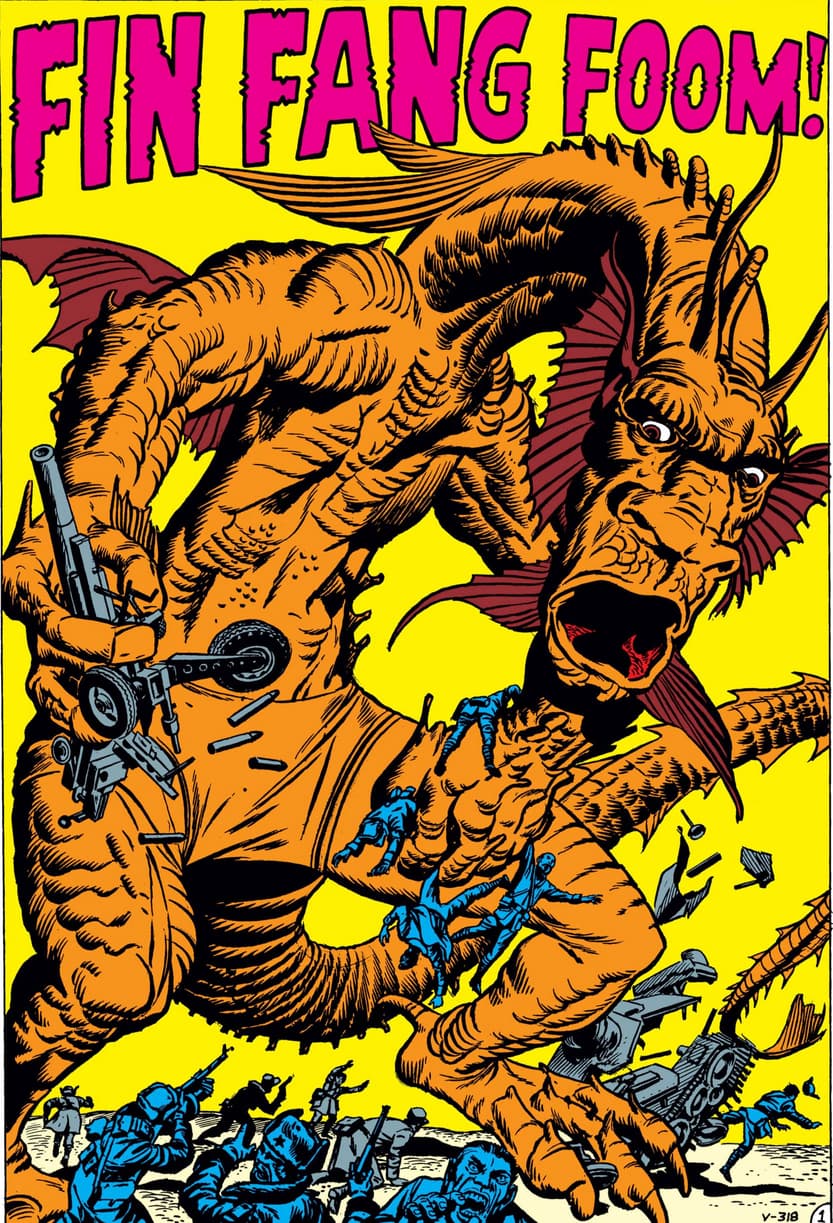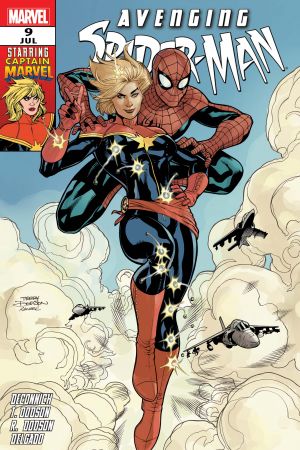 Avenging Spider-Man (2011) #9
published

added to marvel unlimited

penciller

penciller (cover)

colorist

inker

letterer

writer

editor
What is Marvel Unlimited?
For more about these events and more Marvel news and history, tune in to This Week in Marvel every Friday wherever you get podcasts!
For more about Marvel's 80th Anniversary, visit marvel.com/marvel80!
The Hype Box
Can't-miss news and updates from across the Marvel Universe!