Culture & Lifestyle
Published November 18, 2019
This Week in Marvel History: November 15-21
See what happened at Marvel on these dates in its 80-year history!

With Marvel celebrating its 80th anniversary this year – and to scratch my own history and research itches – every week I'm digging through a whole host of important dates and details for a special segment of This Week in Marvel called… (wait for it) … This Week in Marvel History! Important comics, storylines, character appearances and moments, real world releases and special Marvel milestones—it's all part of TWIMH! Here are just a few Marvel History notes for the week of November 15-21!
November 15
1977: Guardian (who is also known as Weapon Alpha and Vindicator) made his debut in UNCANNY X-MEN #109 by Chris Claremont and John Byrne. Guardian attacked Wolverine and the X-Men to take the Canucklehead back to Canada and Department H. It didn't go that well for the man in the maple leaf costume.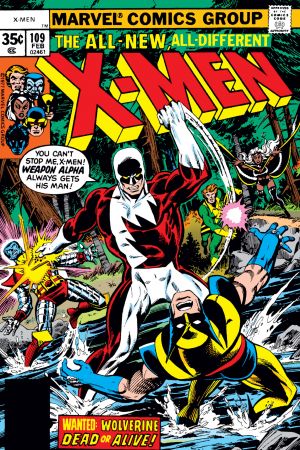 November 16
1951: MYSTERY TALES #1 is released, a long-running book that began as horror/suspense, got more into the horror side of things until the Comics Code Authority rolled through in the mid-1950s. The book became more sci-fi and Twilight Zone-y until its end in April 1957 after 54 issues.
1971: TOMB OF DRACULA #1 by Gerry Conway and Gene Colan introduced Dracula properly into the Marvel Universe after some unofficial appearances in earlier comics. Jumping into the horror hype of the '70s, this series ran for 70 issues, sparked spin-offs, an anime adaptation, and more. Colan went on to pencil the entire run, joined through most of the series by writer Marv Wolfman, especially some of their old black and white comics!
1976: One of the Leprechauns of Cassidy Keep revealed Wolverine's name, Logan for the first time in UNCANNY X-MEN #103 by Chris Claremont and Dave Cockrum. The X-Men battled Juggernaut and Black Tom Cassidy, but the Leprechaun action is….*chef's kiss*
November 17
1981: Captain America found out Iron Man and Thor's alter egos in AVENGERS #216 by Jim Shooter and Alan Weiss. Molecule Man messed with the team, taking away Iron Man's armor and causing Thor to revert to Dr. Donald Blake. A couple of good bops to the face changed Molecule Man's tune, though the whole fracas caused Tigra to turn in her Avengers ID, leaving the team with only three members—Cap, Iron Man, and Thor!
2004: Winter Soldier AKA Bucky Barnes debuted in CAPTAIN AMERICA #1 by Ed Brubaker and Steve Epting. Well, sorta. He was only shown in shadow and not named, but he did assassinate the Red Skull! It won't be until issue #5 that the name Winter Soldier is first seen, and issue #6 when we see him and things really start coming together for Cap, Sharon Carter, and Bucky.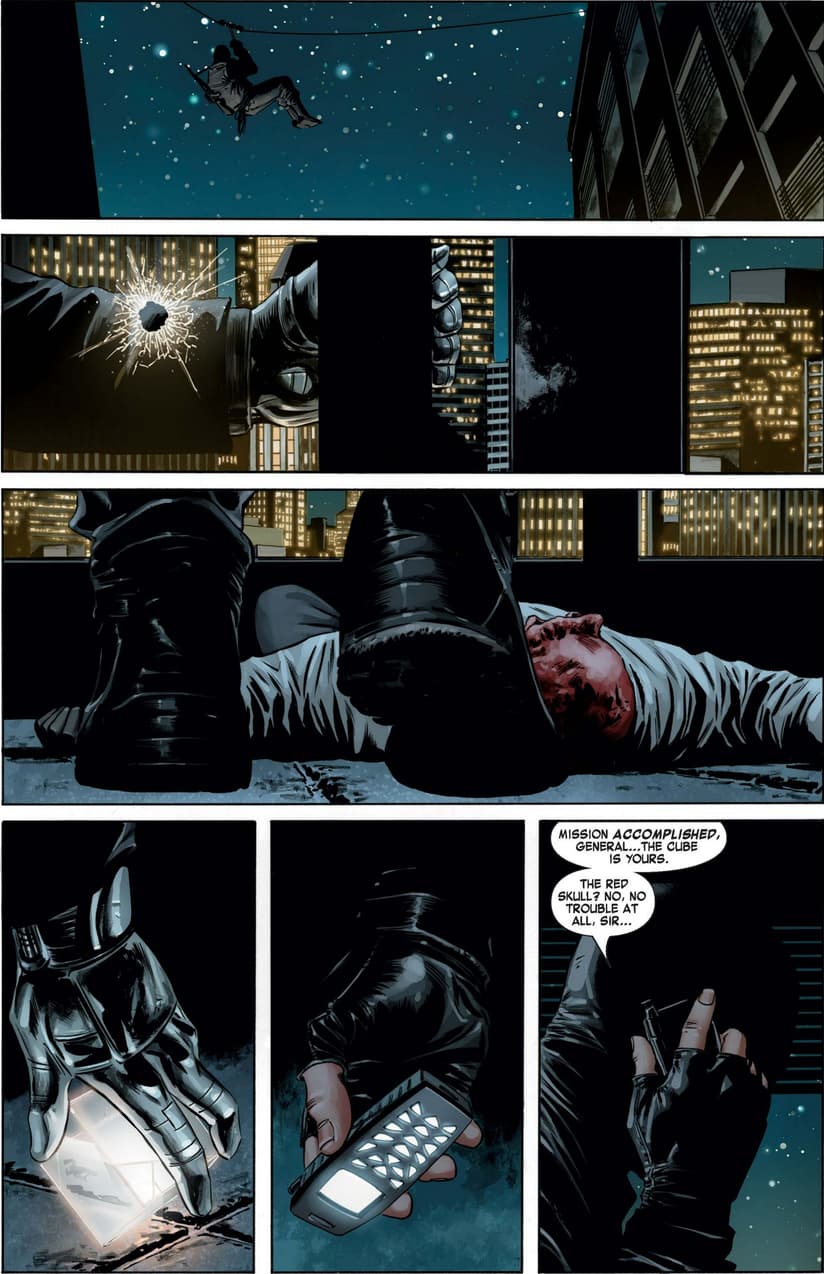 November 18
1969: Kangaroo AKA Frank Oliver debuted in AMAZING SPIDER-MAN #81 by Stan Lee and John Buscema. Kangaroo is a dude who likes 'roos, hangs out with them, eats what they eat, lives like they live, plus he's strong and can leap like a kangaroo. And people are bummed out by him, so he's a grump! He made a recent appearance in AMAZING MARY JANE #1! 
1969: Shiro Yoshida debuted as Sunfire in UNCANNY X-MEN #64 by Roy Thomas and Don Heck. A hot-tempered and fierce protector of Japan, Sunfire has been both ally and enemy to the X-Men. Go figure, he's a hot head.
1975: After the Avengers came across the Cat's costume in perfect condition, Patsy Walker became Hellcat in AVENGERS #144 by Steve Englehart and George Perez. Before she was Tigra, Greer Nelson was the Cat, with a super-powered costume. With that costume in hand, Captain America and Iron Man offered it to Patsy. We got a cool montage recounting her earlier years—including references to her Timely and Atlas roots, as well as her introductions into the Marvel Universe—before she posed ferociously as Hellcat. This whole arc was basically Patsy trying to prove she can be an Avenger even without powers, so there is really no taking the suit away from her.
1980: With the bold words emblazoned on the cover –  "THIS ISSUE: EVERYBODY DIES!" – Days of Future Past concluded in UNCANNY X-MEN #142 by Chris Claremont and John Byrne.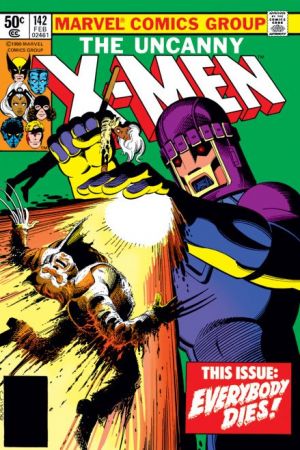 2009: After previously being sliced into pieces and dumped into an open sewer by Daken, Punisher AKA Frank Castle was reborn as Franken-Castle in PUNISHER #11 by Rick Remender and Tony Moore.
November 19
1968: Thor and Silver Surfer met for the first time in SILVER SURFER #4 by Stan Lee and John Buscema. Surfer actually met Loki first, who tricked the Surfer into battling the "evil" Thor who threatened all life. Come for Silver Surfer getting into shenanigans in Asgard, stay for Surfer petting a lion and hanging out with wild animals he's befriended. Also, don't miss one of Marvel's most celebrated and homaged covers by John Buscema. (It's the groovy one where he's battling Thor on the Rainbow Bridge.)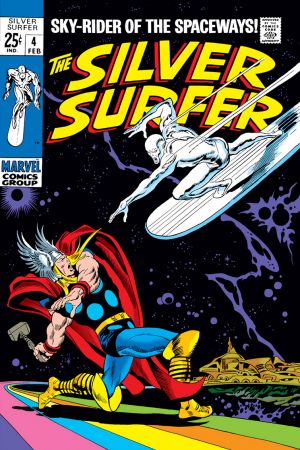 1974: Multiple Man debuted in GIANT-SIZE FANTASTIC FOUR #4 by Len Wein, Chris Claremont, and John Buscema. Poor Jamie Madrox was a mutant born with the ability to create duplicates of himself, but couldn't control his powers. His parents, clever scientists, helped develop a suit to keep his powers in check. Sadly, they died years ago and he'd been lost and alone since then. When his suit malfunctioned, he found himself in New York City causing trouble for the Fantastic Four. From here, he was connected to Professor X and the X-Men to help him put things together. 
1991: Omega Red debuted in X-MEN #4 by Jim Lee and John Byrne. After emerging naked and stealing the life force of 25 people to be born again, Omega Red began his revenge quest against Wolverine. This issue also featured an utterly delightful Jubilee and Gambit vs Wolverine and Rogue pick-up basketball game!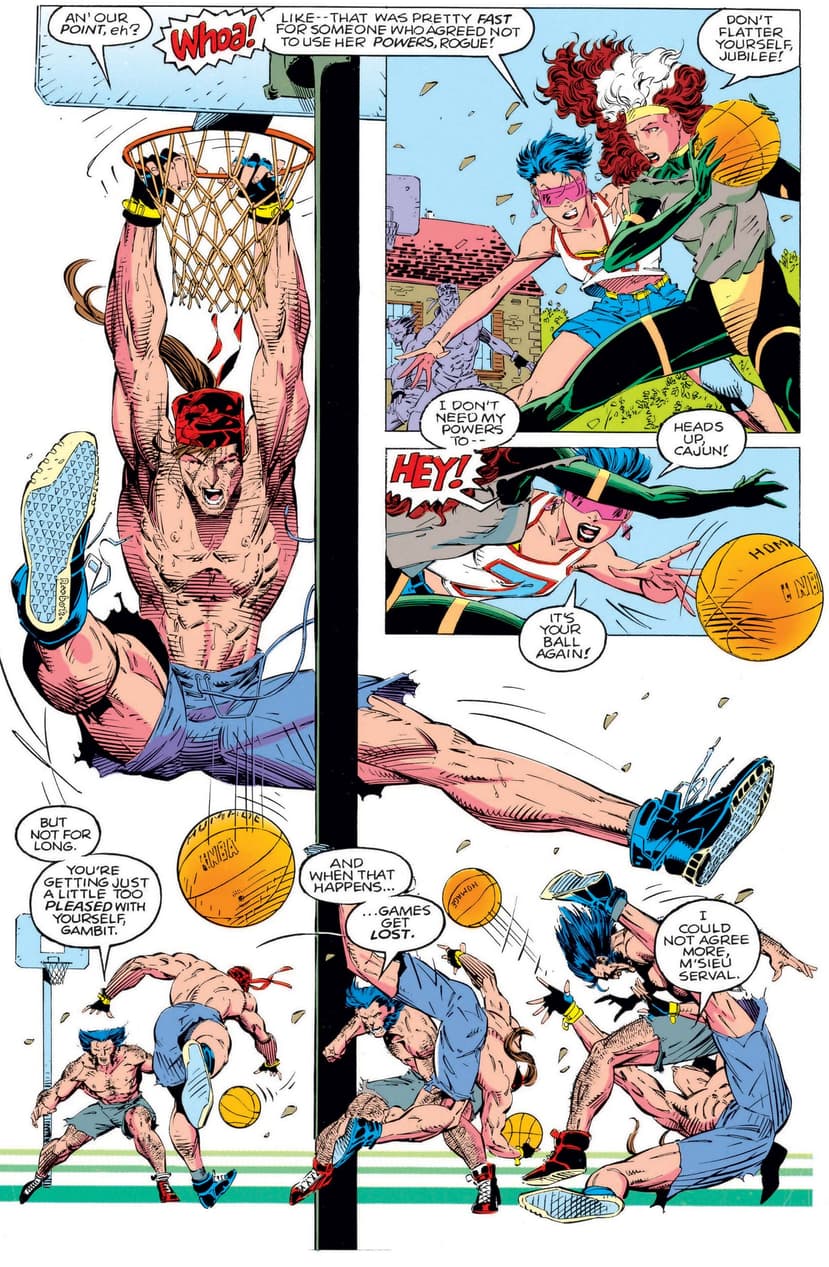 2003: Phyla-Vell made her first appearance and took on the title of Captain Marvel from her brother in CAPTAIN MARVEL #16 by Peter David and Paul Azaceta.
November 20
1979: Dazzler AKA Allison Blaire made her shining debut in UNCANNY X-MEN #130 by Chris Claremont and John Byrne. In the middle of the Dark Phoenix Saga, Cyclops, Jean Grey, and Nightcrawler headed downtown to a dance club in NYC where they hoped to make contact with Dazzler.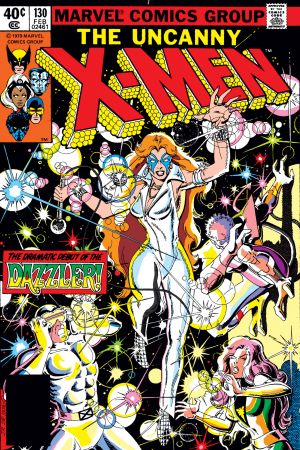 Uncanny X-Men (1963) #130
published

added to marvel unlimited

writer

letterer

editor

penciller

inker

colorist
What is Marvel Unlimited?
2002: Isaiah Bradley debuted in TRUTH: RED, WHITE & BLACK #1 by Robert Morales and Kyle Baker. This series tells the story of Isaiah, the African-American Captain America, and the difficult and horrific events around his life.
November 21
1972: FANTASTIC FOUR #131 by Roy Thomas and Ross Andru dove into romantic entanglements and Inhuman socio-political structures. Human Torch discovered that Crystal and Quicksilver have been in a relationship and he CANNOT keep his cool, which became difficult when Maximus started getting rowdy, and tensions with the alpha primitives heated up.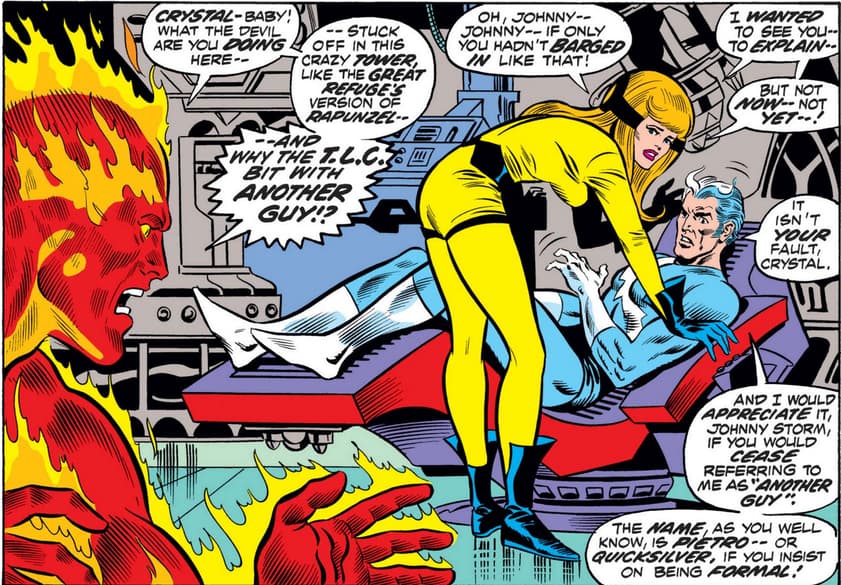 2012: Steve Rogers was abducted and sent to Dimension Z, a hellscape run by Arnim Zola, in CAPTAIN AMERICA #1 by Rick Remender and John Romita Jr. Introduced in the issue were Zola's children, Ian Zola and Jet Black. Rogers went on to spend years raising Ian in Dimension Z. 
For more about these events and more Marvel news and history, tune in to This Week in Marvel every Friday wherever you get podcasts!
For more about Marvel's 80th Anniversary, visit marvel.com/marvel80!
The Hype Box
Can't-miss news and updates from across the Marvel Universe!