Culture & Lifestyle
Published October 28, 2019
This Week in Marvel History: October 25-October 31
See what happened at Marvel on these dates in its 80-year history!

With Marvel celebrating its 80th anniversary this year – and to scratch my own history and research itches – every week I'm digging through a whole host of important dates and details for a special segment of This Week in Marvel called… (wait for it) … This Week in Marvel History! Important comics, storylines, character appearances and moments, real world releases and special Marvel milestones—it's all part of TWIMH! Here are just a few Marvel History notes for the week of October 25-October 31!
October 25
1977: MARVEL TEAM-UP #65 by Chris Claremont and John Byrne featured the first stateside appearance of Captain Britain AKA Brian Braddock as well as the first overall appearance of death-trap-architect-hitman-with-a-bow-tie: Arcade. Captain Britain was created a year or so earlier and debuted in his own weekly Marvel UK comic by Claremont and artist Herb Trimpe. That series ran 39 issues, and while it wasn't a smash hit, it helped carve a niche for the mystic defender of Avalon and Britain. And Arcade would be a major pain in the tuchus for many folks, especially the X-Men, starting with UNCANNY X-MEN #122.
1988: I love milestone issues, and Thor hit a big one with issue #400. Tom DeFalco and Ron Frenz deliver four of the stories in the oversized issue including a massive Thor vs. Surtur and Odin vs. Seth epic and my personal fave "When Warriors Clasp," a story about Thor and Hercules arm-wrestling. There's also a GORGEOUS Loki story illustrated by Charles Vess.
October 26
1976: Last month we mentioned the kickoff to Howard's presidential campaign, but here in HOWARD THE DUCK #8, we see the rise and fall of a presidential candidate by Steve Gerber and Gene Colan. Tremendously funny, Gerber's political satire is on point this issue.
2005: HOUSE OF M #8 by Brian Michael Bendis and Olivier Coipel concluded the event with a look at the aftermath of Scarlet Witch proclaiming, "No More Mutants." We see the mutant population decimated to nearly 200, down hundreds of thousands, maybe a million. We see Wolverine waking up and remembering his past. We see hints of Hawkeye's return, and much more.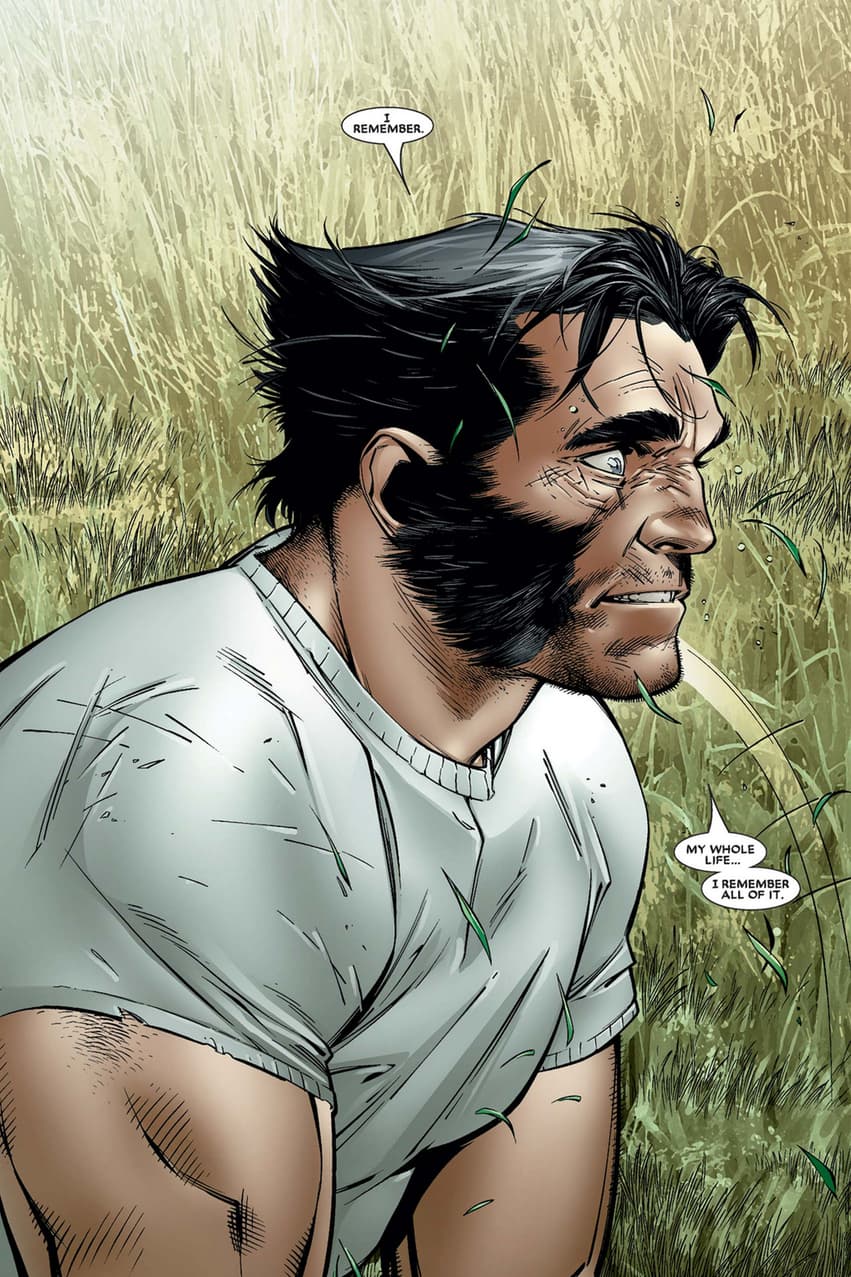 2011: An ideological schism in the X-Men between Cyclops and Wolvie prompted the latter to take a whole bunch of mutant kids, friends, and colleagues from Utopia and move back to Westchester, NY in order to reopen the school. Dubbed the Jean Grey School for Higher Learning, Wolverine headed up the institution alongside Kitty Pryde, and opening day is spotlighted in WOLVERINE & THE X-MEN #1 by Jason Aaron and Chris Bachalo. In addition to the school, this issue features the first appearance of Kid Gladiator, a new Warbird, and a new Krakoa. I ADORE this series!
October 27
1959: A classic Kirby monster Monstro (a huge mutated octopus) made its debut in TALES OF SUSPENSE #8. There are also stories by Bill Everett and Steve Ditko and more in the issue. Super fun classic sci-fi tales!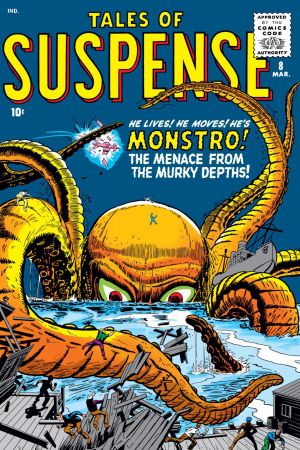 1960: The alien Goom made his debut in TALES OF SUSPENSE #15 in a story by Stan Lee and Jack Kirby. He didn't take over the planet, but he would show up again in the Marvel Universe proper over the years. And Goom's son Gagoom would soon show up in the pages of TALES OF SUSPENSE.
1982: Frank Miller ended his first run as writer (and sometimes artist) on DAREDEVIL with issue #191. This issue, with Miller writing and drawing, featured Daredevil and Bullseye engaged in Russian Roulette. Miller would return to the title several years later to write "Born Again."
2004: S.W.O.R.D. (Sentient World Observation and Response Department) made its debut in ASTONISHING X-MEN #6 by Joss Whedon and John Cassaday. They're like S.H.I.E.L.D. for space stuff! This issue wraps up the first arc of this incredible run, and includes maybe the coolest Fastball Special double-page spread to date!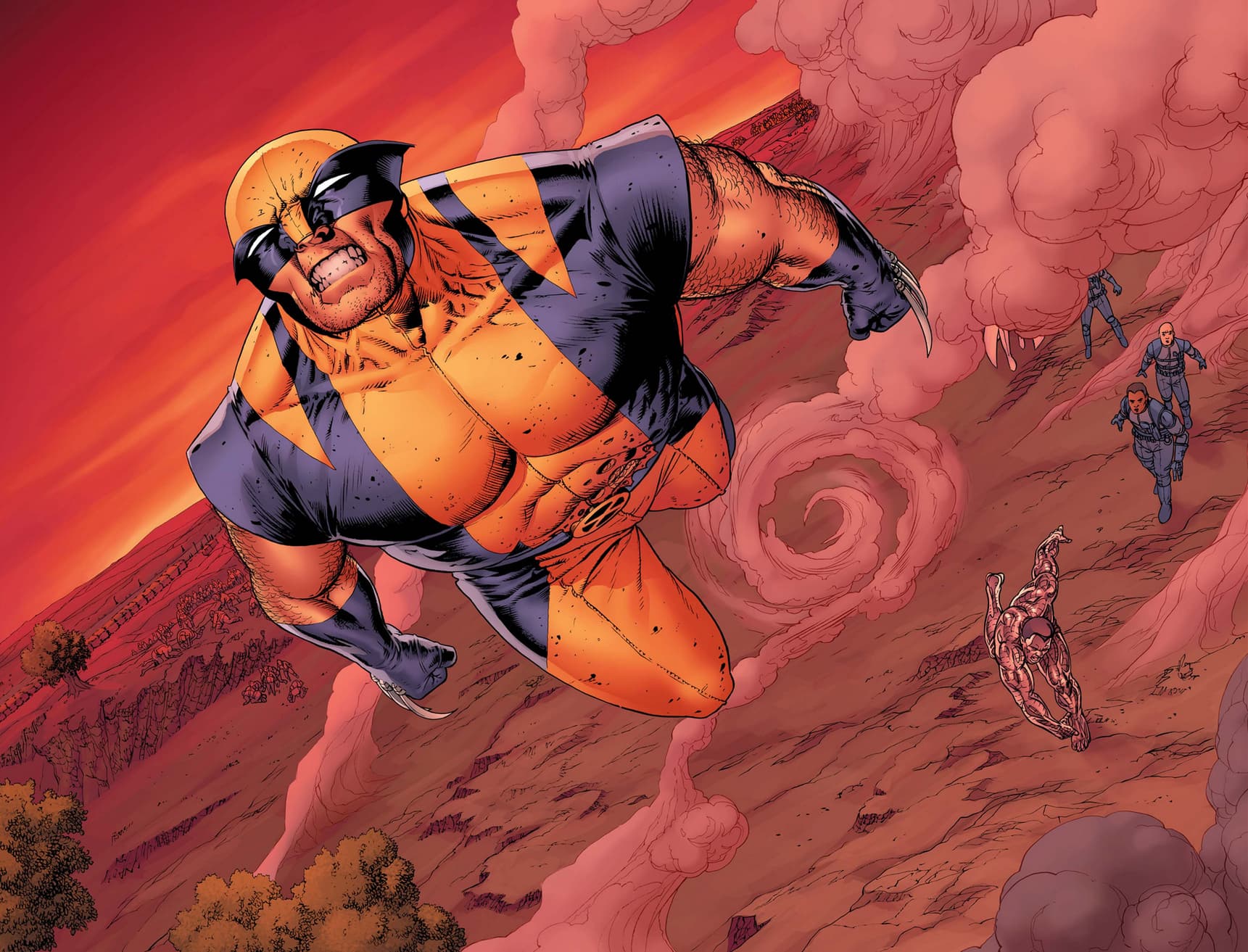 October 28
1975: Trapped in a world he never made, Howard the Duck got his own series with a first issue by Steve Gerber and Frank Brunner. A depressed duck trying to figure out what to do with his life, Howard scaled a tower made of credit cards and found himself in a Conan-esque adventure alongside a beautiful red-headed woman named Beverly Switzler and against a malevolent wizard – Pro-Rata, the would-be Chief Accountant of the Universe, and his Cosmic Calculator. It's funny and weird and dark and winking and the start of something special.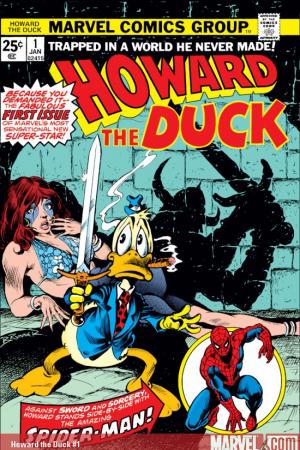 2015: UNBEATABLE SQUIRREL GIRL Vol 2. #1 ("Only our second #1 so far this year") by Ryan North and Erica Henderson was released. It's great, of course, and it's the first time we saw Squirrel Girl's mom, Maureen Green. 
October 30
1973: The Punisher made his first appearance in AMAZING SPIDER-MAN #129 by Gerry Conway and Ross Andru. Manipulated by the Jackal into thinking that Spider-Man is a murderer, the Punisher punched, kicked, shot, and brooded at Spidey as we were introduced to Frank Castle's lonely war on crime. Steeped in the vigilante justice vibes of the time, Punisher struck a new note for anti-heroes in comics.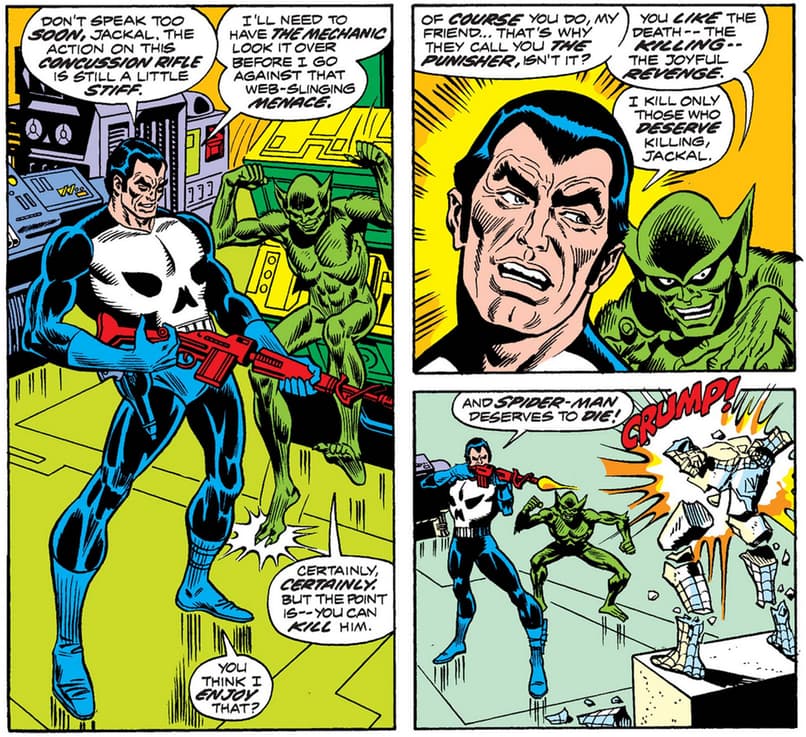 Black Panther gave Falcon an upgrade to his classic red and white costume with some sweet new wings in CAPTAIN AMERICA #170 by Mike Friedrich and Sal Buscema. Cap also got his bell rung by a ding-dong who happened to come across the Moonstone, the same powerful rock which would later give Karla Sofen her powers. 
October 31
1972: Jim Starlin jumped into IRON MAN as writer and artist for a single issue, issue #55, but managed to introduce Thanos, Drax the Destroyer, Starfox, Mentor, and the Blood Brothers in one fell swoop. Happy Halloween, indeed!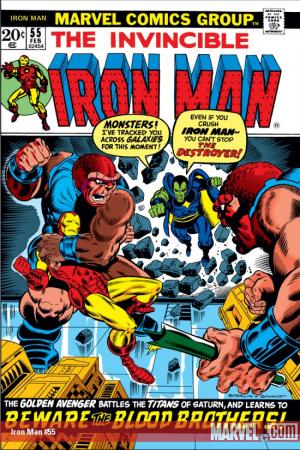 1992: It was another Halloween Marvel miracle, this time in 1992 because it's the date when the first episode of the X-Men animated series initially aired on Fox. (You'll be able to find it again on Disney+ when it arrives on November 12!) A Saturday morning staple, the series was also one of the most influential pieces of Marvel storytelling for turning regular folks into True Believers!
2001: Elsa Bloodstone made her debut in BLOODSTONE #1 by Dan Abnett, Andy Lanning, and Michael Lopez. It's an Elsa origin story, when she's just an 18-year-old who learns about her father's monster-hunting ways—and gets her Bloodstone choker—so she's not quite the same pithy, awesome Elsa we've seen the last decade or so.
For more about these events and more Marvel news and history, tune in to This Week in Marvel every Friday wherever you get podcasts!
For more about Marvel's 80th Anniversary, visit marvel.com/marvel80!
The Hype Box
Can't-miss news and updates from across the Marvel Universe!