Games
Published August 14, 2020
Marvel Games Comic Connection: Wolverine and Daken
Dive into the issues that inspired the latest Marvel Puzzle Quest addition!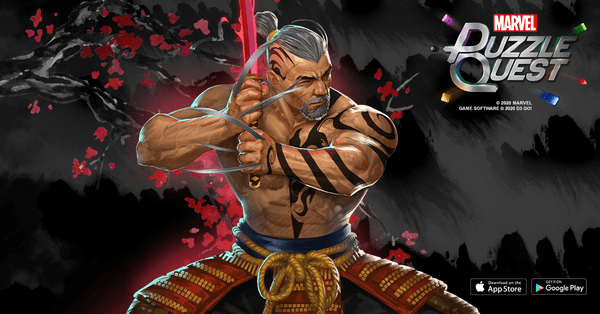 Hello, True Believers, and welcome back to the latest installment of Marvel Games Comic Connection, where we search through the cavernous Comic Book Vault to spotlight the awesome issues that inspired the creation of the latest and greatest characters and events hitting our mobile, VR and console video games.
This week our smash-hit free match-three mobile game Marvel Puzzle Quest sees the debut of an all-new, alt-reality version of Daken, the sinister son of Wolverine. The creation of this new version of the character began when our friends at D3Go expressed an interest to spotlight Logan's well-known appreciation for the noble history and tranquil beauty of Japan. Wanting to avoid appropriating their culture by simply adding "samurai fashion" to Wolverine, we discussed how we could celebrate Daken's personal Japanese heritage. But where and when did Wolverine begin his love of Japan, leading to the birth of his half-Japanese son Daken? Let's dig into the Marvel Games Comic Connection!
WOLVERINE by Chris Claremont & Frank Miller
This all-time classic four-issue mini-series by two legendary creators in their absolute prime delivered, in my humble opinion, the defining Wolverine story. Here is Logan at his most iconic trying to prove that he's not an animal by winning the love of the tragic Mariko Yashida. Traveling from the wilds of Canada to the hi-rises of Tokyo, our masterless samurai battles bears, huge dudes in bars, dozens of ninjas, and even his girlfriend's dad. If you can only read one Wolverine story, this is it, bub.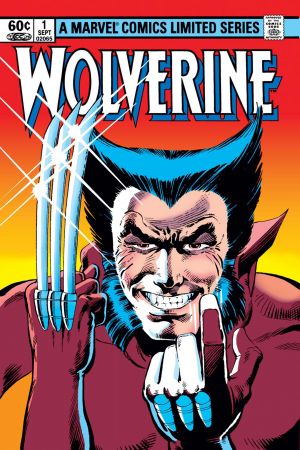 Wolverine (1982) #1
published

added to marvel unlimited

penciller (cover)

writer

letterer

editor

inker

colorist
What is Marvel Unlimited?
UNCANNY X-MEN #172 & #173 by Chris Claremont & Paul Smith
Wolverine invites the X-Men to Japan to celebrate his marriage to Mariko, and in typical Logan style, the romance goes tragically awry. I don't want to spoil what happens, but just know it involves the Silver Samurai, Rogue fighting ninjas, and Storm debuting her awesome '80s punk rock look.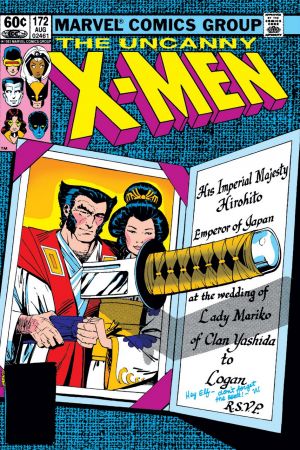 WOLVERINE: ORIGINS #10 & #11 by Daniel Way & Steve Dillon
The mutant son of Logan and Itsu made his first appearance here and hasn't stopped being a pain in his father's side ever since. Sporting a healing factor, enhanced senses, retractable claws, and pheromone manipulation, Daken is a psychotic, highly intelligent, and manipulative warrior willing to do whatever it takes to get whatever he wants.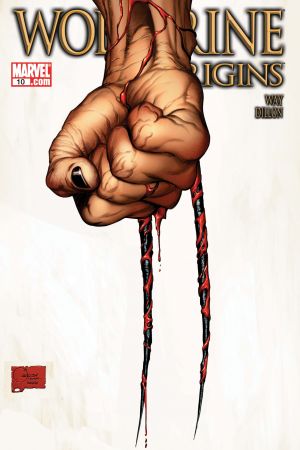 Wolverine Origins (2006) #10
published

added to marvel unlimited

rating

artist

penciller

writer

colorist

editor

letterer

penciller (cover)
What is Marvel Unlimited?
DARK AVENGERS by Brian Michael Bendis and Mike Deodato
What better way to tick off his old man than taking over his very identity? Wearing Logan's famous brown-and-tan suit, Daken calls himself Wolverine and joins Norman Osborn's twisted version of Earth's Mightiest Heroes.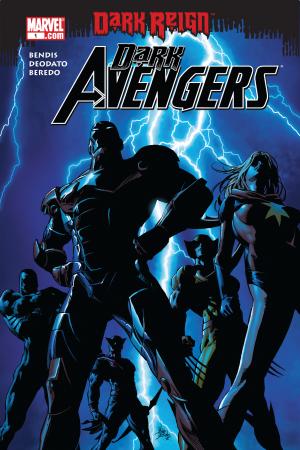 Dark Avengers (2009) #1
published

added to marvel unlimited

writer

painter (cover)

penciler (cover)

colorist (cover)

inker (cover)

letterer

colorist

inker

penciler
What is Marvel Unlimited?
So there you have it, a personally guided tour through Wolverine's wayward son! I hope you give these books a read, enjoy playing as Wolverine (Samurai Daken) in Marvel Puzzle Quest, then join us here next time for another illuminating edition of Marvel Games Comic Connection. Have fun, Frantic Ones!
Bill Rosemann is VP and Head of Creative, Marvel Games. Follow him on Twitter at @BillRosemann! Follow Marvel Games at @MarvelGames!
Fans will be able to escape into the Marvel Universe and revisit their favorite stories from a curated selection of complete story arcs – completely FREE – on Marvel Unlimited, Marvel's digital comics subscription service.
To find these stories and more of Marvel's greatest comic books in print, please reach out to your local comic book shop to ask about services they may offer, including holding or creating pull lists, curbside pick-ups, special deliveries and other options to accommodate. Find and support your local comic book shop at http://comicshoplocator.com.
The Hype Box
Can't-miss news and updates from across the Marvel Universe!