Games
Published October 23, 2019
Doctor Voodoo and Agents of Atlas' Aero and Sword Master Join Fight in 'MARVEL Future Fight'
The popular RPG mobile game introduces three new Super Heroes with unique powers to save the universe!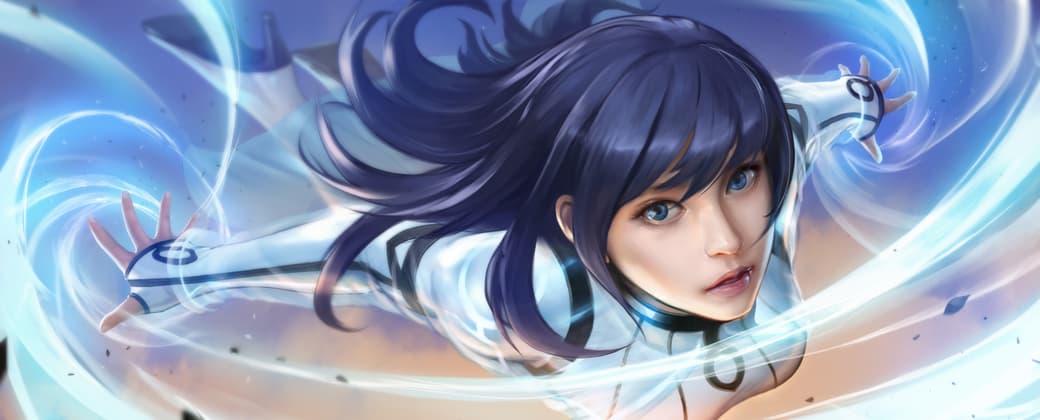 The universe is faced with grave danger and evil circumstances — fortunately for us, the Agents of Atlas are ready to defend us!
Just in time, Doctor Voodoo and Agents of Atlas' Aero and Sword Master are preparing for the final battle to save the timeline in MARVEL Future Fight. In addition to the three new heroes, there are several new additional updates including all-new uniforms, ultimate skills, and more.
American psychologist Jericho Drumm became a voodoo priest, Doctor Voodoo, after the death of his twin brother Daniel. After leveraging his tremendous talent to become a master Houngan, Jericho became a Sorcerer Supreme, using the mystic arts to save the mortal realm. Now, Doctor Voodoo defends the world against the forces evil with his phenomenal voodoo powers. Doctor Voodoo is Sorcerer Supreme and bearer of the Eye of Agamotto, Staff of Legba, Cloak of Levitation and the Books of Knowledge. Doctor Voodoo possess the abilities of superhuman strength, spirit possession, extensive mystical knowledge, fire manipulation and immunity to fire.
"Although Doctor Voodoo is another Sorcerer Supreme using great mystic arts, we wanted to make the character vastly different from Doctor Strange," revealed Youjung Kim, director at Netmarble Monser. "We hope the players will have fun using a different type of mystical magic."
Battling alongside Doctor Voodoo is Aero. As a new agent of Agent of Atlas, Aero works to protect the world from any threat to Shanghai and beyond. A prominent Chinese architect, she defends Shanghai with her the powers of aerokinesis. When not constructing skyscrapers, she controls the air, flying through the sky by creating powerful wind gusts. She can also utilize air currents to sense the intentions of other people through their heartbeats.
"We focused a lot on expressing heroes' characteristics and combats to be more natural in the game," said Kim. "For this update, we spent a lot of time working on Aero's ability to control and use the wind. In the comics, her ability to generate and control wind is emphasized, so we wanted to express this well in the game."
Rounding out the newest members of the Agents of Atlas is Sword Master. When he was young, Lin Lie enjoyed solving puzzles and studying history. However, after being attacked by the demonic forces of Chiyou, the special magic sword left by his missing father activated in order to protect him. Now the Sword Master, he delves into the mystery surrounding his father's disappearance and protects the world with the Fuxi Sword. A skilled martial artist, Sword Master can also control and ride his sword using telekinesis.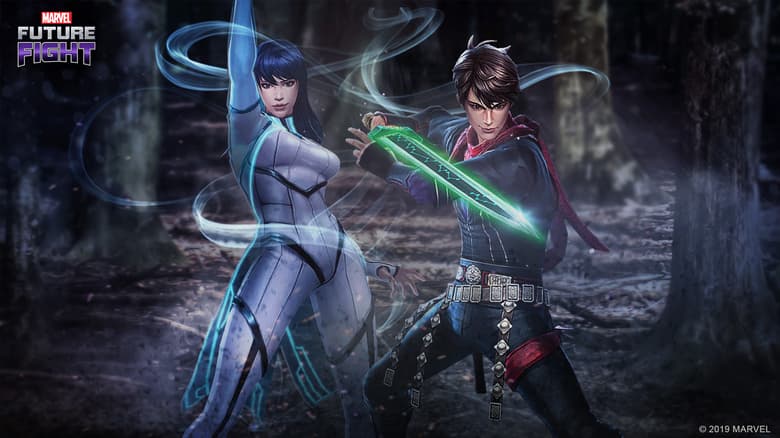 Other v550 highlights include:
Quicksilver can now be upgraded to Tier 3, unlocking new ultimate skills.
The 'Realize Potential' feature is now unlocked for Doctor Voodoo, Aero, Sword Master, Rogue, Silk, Shang-Chi, Ms. Marvel (Kamala Khan), and Hulk (Amadeus Cho).
All-new uniforms themed after the Lifestyle Series 1 for Luna Snow, Crescent and White Fox are available to collect.
Scarlet Witch, Quicksilver, Rogue, Sabretooth and Vision will also get new Uncanny Avengers themed uniforms.
Gameplay has been updated to add new content 'Ultimate Universe,' where players can receive unlimited rewards by playing different themed stages each day of the week. As players clear higher stage, better rewards can be received.
The update also brings improvements to World Boss content by adjusting its levels for beginners. Players can also challenge Quicksilver and Scarlet Witch in the World Boss Ultimate mode today.
MARVEL Future Fight celebrated its four-year anniversary with 100 million players across the world. Download the hit mobile RPG for free in the App Store and Google Play Store to play Doctor Voodoo, Aero and Sword Master now!
The Hype Box
Can't-miss news and updates from across the Marvel Universe!