Games
Published September 14, 2017
Entering Marvel Contest of Champions: Medusa
Lord over Battlerealm with the Queen of the Inhumans!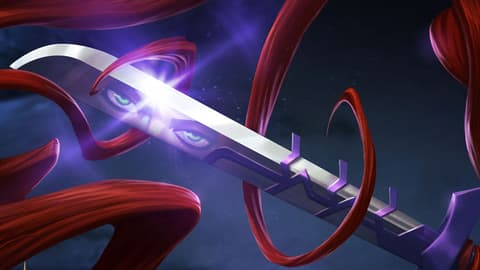 Medusa makes her way from the small screen—or the big screen if you're watching the first episode of "Marvel's Inhumans" in IMAX—to Battlerealm ready to mete out Inhuman justice in "Marvel Contest of Champions." While the redheaded queen would rather not resort to violence, if someone or something threatens her people, she won't hesitate to get her hair dirty.
We talked to Kabam Art Director Gabriel Frizzera and Character Designer Piero Herrera about Medusalith Amaquelin and all her uncanny abilities.
Marvel.com: I'm super psyched to see the Queen of the Inhumans—or former queen depending on what you're reading—make the cut in "Contest of Champions." Why'd the team want her on board?

Gabriel Frizzera: Medusa is a major player in the Marvel Universe, and it was about time she'd show up. Beyond her hair powers, fighting skills, and [strategic] mind, her leadership of the Inhumans can shake her husband from inaction and shift the balance of power in the Battlerealm.
Marvel.com: I imagine prehensile hair is…tricky for a mobile game. How'd the team make Medusa's locks cool visually, but also satisfying to use in combat? And what's she gonna do with those machetes?!

Gabriel Frizzera: Tricky to say the least. Technical hurdles were the major reason why she didn't appear in the game months ago. Texture size limitations, animation, and rigging complexity etc. made her classic "hair tentacles" form almost impossible to bring to a full-fledged mobile fighting game like ours. But we finally found a creative angle that made us happy: we love when the character uses the hair as an extra appendage to complement her own awesome fighting skills, and we saw her using blades in the comics many times. So we decided to give her a specific fighting style that takes advantage of the hair as an extra arm.
Marvel.com: It looks like she's sporting a more ornate version of her TV outfit. What went into crafting this super cool costume?
Gabriel Frizzera: We used the TV design as a starting point, but pushed it to be more ornate and detailed. Since we're a game, we have the luxury to make things impractical as long as they looks awesome on the screen, which is something our players expect from us. And being the Inhumans, my personal opinion is bigger is always better; they are wonderfully weird and we should embrace their alien-ness.
Marvel.com: Now let's get down to brass tacks. What does Medusa do best?

Piero Herrera: Medusa is bringing an exciting new mechanic into the game. Through her Signature Ability, "Living Strands," she is able to use her hair to break out of the opponent's combo by doing an Auto-Block. This does not only break the opponent's combo, but if Medusa has the Parry mastery, that Auto-Block will count as a Well Timed Block and also inflict a Stun onto the opponent. This will prove to be a good ability both when using Medusa as an attacker and also as a defender in Alliance Wars.
Marvel.com: She almost reminds me a bit of Karnak with her Armor Break/Shattered. What was the thinking behind giving her those abilities? Is her hair prodding and probing her enemies to eventually pull them apart?

Piero Herrera: The Armor Shattered ability is currently exclusive to Medusa. It has additional properties that will help her deal with the opponent's Armor Up abilities and also will be a direct counter to Robot Champions such as Vision or Ultron. When the opponent is Armor Shattered, Medusa is able to use her hair to Bleed opponents and those stacks of Bleed will stay active until Armor Shattered expires. Medusa is designed to be a very strong, but not very complex Champion, so we decided to use mechanics that players are familiar with, but with a different twist.
Marvel.com: I can only imagine that sh''ll get some great buffs when allied with her Inhuman brethren right?

Piero Herrera: Certainly! We are also trying out a new type of synergy that grants a huge attack bonus if you have Karnak, Black Bolt, and Medusa on the same team. The strongest Synergy in Medusa's kit is the one with Black Bolt, which enhances both of those character's Signature Abilities.
Marvel.com: When do we get to bring Medusa to the cosmic melee?

Piero Herrera: Medusa is coming to the Contest on September 14. Log-in to see more details on how to get Medusa!
Stay tuned to Marvel.com and @MarvelGames on Twitter for more "Marvel Contest of Champions" news and interviews!
The Hype Box
Can't-miss news and updates from across the Marvel Universe!