Games
Published December 28, 2020
Luna Snow Arrives in 'MARVEL Super War'
Luna and Victoria Grace on bringing Marvel's K-Pop Hero to life in the hit MOBA game!
Marvel's first full-time Korean Super Hero, and part-time K-Pop sensation, Luna Snow arrived on MARVEL Super War* on December 24, and to mark the special occasion, she dropped a new single "Flow," featuring vocals by Luna of K-Pop group f(x) fame, to get us in the right mindset.
Marvel.com had the opportunity to chat with both Luna and Victoria Grace on bringing both halves of Luna Snow to life for MARVEL Super War, as well as Catherine Ke, part of the Development Team behind the game at NetEase.
In the video above, Luna, who lent her voice for the "Flow" vocals, shared the appeal of the K-Pop hero, "[Luna's] powerful vocals and ice powers can heal and encourage fans around the world."
Acknowledging the events of 2020, Luna encourages fans to adopt Luna Snow's "Super Hero never give up" mentality and hopes the new single will "bring you all the courage to get through these hard times!"
Marvel.com: Catherine, can you give us a brief rundown of the story in Marvel Super War?
Catherine Ke, NetEase: In MARVEL Super War, parallel universes clash into one another, forcing the Super Heroes from each universe into an all-out battle to reestablish the peace and stability of their own universe. From The Avengers to Guardians of the Galaxy, from X-Men to Spider-Man, characters from throughout the Marvel Universe assemble on the Wakanda battlefield. Explore each of these Super Heroes through all the most extraordinary clashes you could ever imagine.
Marvel.com: Victoria, what is your Marvel origin story?
Victoria Grace: I have four older brothers (and an older sister), so Marvel has been present in my life for as long as I can remember. We had just about every Marvel action figure and toy around the house, so I became familiar with a lot of the heroes when I was little. My first media exposure was probably Spider-Man (2002) played by Tobey Maguire! I've been hooked ever since!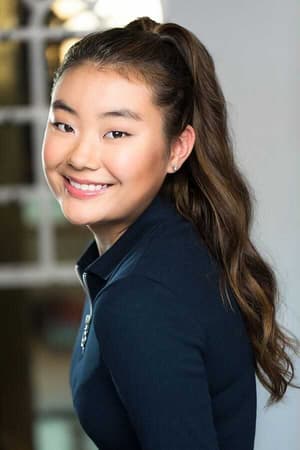 Marvel.com: What does it mean to you to be the voice of Marvel's first Korean Popstar Super Hero? What personality traits did you want to convey in the process of bringing Luna Snow to life?
Victoria Grace: I'm beaming with joy! First off, being a part of the Marvel universe in some capacity has always been a huge dream of mine. As a Korean actress, I'm thrilled to be a part of this step forward for Korean representation! It's always wonderful to see Korean culture and characters being integrated into popular media. As a singer and long time K-pop fan, voicing a popstar is icing on the cake and I loved singing bits of Luna's dialogue for the game!
Since Luna is both a popstar and a Super Hero, I knew it was extremely important to find the balance between her charisma and her strength. In preparation for voicing her, I did lots of research on her backstory. I found that she's very driven, brave, while also possessing a sense of optimism and eagerness that is quite refreshing. The bottom line is that she's a multidimensional character, so I definitely wanted to capture that!
Marvel.com: Luna Snow is the latest Marvel hero to join MSW. What does she bring into the game?
Catherine Ke, NetEase: In fact, not just Luna Snow, but each new Super Hero joining MSW brings more possibilities and imagination to the game. This is the fun and charm of MARVEL Super War; it shows/restores the unique abilities and traits of individual heroes, but also brings more skill combinations with the abilities of other heroes.
In addition to showing Luna Snow's ability to freely manipulate ice and snow — control dark ice to deal damage by her right hand and light ice to heal herself by her left hand, we also embody her image as a K-pop singer who can sing and dance well and has a charming temperament, which is a more vivid reflection of Luna Snow's restoration in MSW. Hope that Luna Snow's energy can also infect all our players.
Marvel.com: What is Luna Snow stepping into the Wakanda Battlefield with?
Catherine Ke, NetEase: We can explain it from four parts:
a. Difficulty: First of all, Luna Snow has a beautiful image and appears in front of players as a popular idol. Therefore, we hope that players can play this hero more easily, so the difficulty is set to 2-star, which means it'll be easier to get start with.
b. Positioning: With Luna Snow's ability to manipulate ice and snow, we all agree that she will be a good fit as a mid-lane mage with strong power.
c. Skills design: In the Marvel worldview, Luna Snow holds the dark ice with her right hand to deal damage and manipulates the light ice with her left hand for healing. Therefore, we need to reflect the use and performance of these two abilities in her skill design.
d. The specific play and skill combo: Simply put, Luna Snow can use her skill 1 Icicle Shards to attack the enemy remotely in laning phase, then catch the right time to use skill 2 Winter Wave to freeze the enemy, and use the ultimate skill Icy Flow to deal a large AOE damage to her enemy. When in danger, Luna Snow can also trigger her passive skill Passive - Lunar to remove all control effects and accelerate herself.
Marvel.com: How does a powerful Energy hero like Luna blend with other types of heroes in the game?
Catherine Ke, NetEase: Each Super Hero has their own strengths and weaknesses, and in the battlefield of MARVEL Super Wars, it is all about highlighting their special abilities as well as retaining certain weaknesses so that other heroes can deal with and counter them. Luna Snow is no exception.
First of all, Luna Snow, as a Mid-lane energy hero, has a powerful attacking ability (graded at 5 out of the full 5 marks). She can both consume the enemy frequently from a distance away and also deal a high AOE damage in the group battles. Meanwhile, due to the characteristics of ice and snow, Luna Snow can also freeze the enemy, which gifts her a great control ability (graded at 3 out of the full 5 marks). However, her defensive capability (2 marks) and mobility (1 mark) are relatively weak, and it is extremely dangerous for her to be approached by a fighter or assassin hero when she is done using her control skill Winter Wave and her passive skill Passive - Lunar is on cooldown.
Marvel.com: Luna Snow is not only a hero, but she's also a part-time K-pop star. What was it like collaborating with Victoria Grace and Luna of f(x) fame to bring out both facets of our new hero?
Catherine Ke, NetEase: We tend to introduce Luna Snow in a more casual way, mainly we focus on the expression of action, sound effect and so on. First, for the movement of Luna Snow, we take the showcase of K-pop girl groups as reference. Especially for the movement of home beacon, last skill and taunt, players can see a short version of dance. For the skill Snow Dance, we even design the snowy effect as background. Besides we worked with Danny Koo to produce a new single "Flow." Voiced by Luna, the song "Flow" is also used in the mentioned movements as BGM. 
Marvel.com: Victoria, you have an extensive career in both live action and animated TV, and Marvel Super War is another video game work following The Last of Us: Part II. Is working on something interactive like a game different from a more straightforward medium like a TV show? In addition, video games differ from animated programming in that it often involves blending voice with motion capture. Does that change your approach?
Victoria Grace: It is different. Aside from the fact that you're on a set and reacting off of the other actors when you're filming a TV show, another difference is that you know exactly what you're signed up for - you get the full script so you have context for your scenes, you know who you're working with, and you're kept up-to-date until release. When you're working on a video game, or confidential voice over projects in general, you're often given less information. Working on Marvel Super War, I recorded by myself in the booth. I only knew for certain that I was voicing Luna Snow. Based off of her character description and dialogue, I made guesses as to which Marvel game it was for, and later on I was happy to find out that it was for Marvel Super War!
It did slightly change my approach… With animation, the most important thing is that you achieve the sound that the director/clients were picturing for that character. You can't use body language or facial expressions to get the character's message across, so your vocal manipulation is paramount. In performance capture, you're given much more responsibility because you contribute to your character's vocals, facial expressions, and body movements. In that respect, p-cap is more similar to on-camera work than animation. However, at the end of the day, it all falls under the category of acting. Honing your acting skills is the best way to adapt to both styles.
Marvel.com: What was it like learning that Luna (formerly of f(x)) voices the k-pop version of your character? Have you listened to "Flow"?
Victoria Grace: I have listened to "Flow"! It's such a fun song, and Luna sounds amazing! I was a big f(x) fan when they were together, so I love that Luna is bringing her powerful vocals to Luna Snow's tracks. It's really cool to be able to say that we both have a hand in bringing Luna Snow to life!
Marvel.com: Can you tell us about the collaborative process of working with VO talent and matching their hero's game mechanics/movement?
Catherine Ke, NetEase: We'd designed various line for the specific hero in different scenes. These lines all have the resources, and can provide vivid battle experience to the players. While at the same time, VO is the most important part to perform it, help creating the tension and exciting battlefield. For different heroes, we will invite the most suitable and experienced VO artist to record the lines. We have strict demands on the VO part though, and have a strict guideline about the professional skills including tone, quality, emotional expression, etc.
Marvel.com: Lastly, we're just celebrating MSW's first anniversary. What can fans expect in the new year?
Catherine Ke, NetEase: First of all, I would like to thank all players for the overwhelming passion and great support on MARVEL Super War. As an anniversary gift we'd introduced Luna Snow into the battlefield, and release the Magical Snow Night event in-game.
In the coming year, we will keep on upgrading the whole system and UI design, and will also invite more Marvel heroes to join in us. Please stay tune! Hoping to see you guys at the second anniversary.
Join the game during the anniversary to enjoy the Magical Snow Night event, winning the Luna Snow Discount Card — 40% off, the anniversary-exclusive skin, Hawkeye's Frozen Archer costume, and various awesome rewards! Download and launch the game* and listen to Flow (feat. Luna) now!
For more details on MARVEL Super War, please visit the official site or follow their official Facebook page!
*MARVEL Super War is currently available in countries and regions including Thailand, the Philippines, Indonesia, Singapore, Malaysia, South Korea, Japan, Australia, New Zealand, Hong Kong, Taiwan and Macao. This game is not a global release title.
The Hype Box
Can't-miss news and updates from across the Marvel Universe!