Games
Published November 7, 2022
Marvel Contest of Champions Reveals Shuri and Attuma
Wakanda and Talokan clash when Shuri and Attuma go head-to-head in the latest 'MARVEL Contest of Champions' update.
With the World Eaters bearing down on Wakanda and the rest of Battlerealm, Princess Shuri will do what she must to protect her people – even if that means turning to Talokan for aid. But not all of Namor's people are on board, and the deadly Attuma has set his sights on these new arrivals. Now, Shuri and the Summoner must fight to save both their homes from becoming lost in "A Sea of Troubles!"
Shuri and Attuma have joined MARVEL Contest of Champions!
Shuri is much more than a princess – she is also the head of the Wakandan Design Group, which has spearheaded Wakanda's technical superiority. Bucking the restraints of tradition and ceremony, she constantly pushes the limits of Wakandan technology, especially where Vibranium is concerned, and is always looking for ways to update the advanced suits she created for her brother T'Challa, the Black Panther.
With Combat Analysis, Shuri uses a series of strikes with increasing precision on each successful hit. Wielding her Vibranium Voltaics, she emits Vibranium shockwaves that subdue the opponent and slam them with stored energy. She can also launch her opponent into the air and disintegrate them with overcharged beams using Apex Resonance.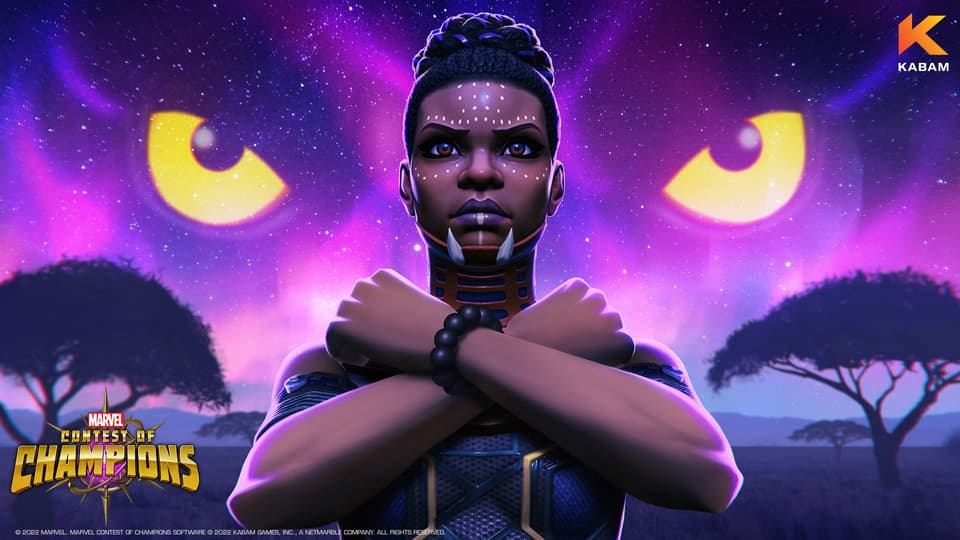 On the flip side, Attuma acts as stalwart protector of Talokan, using his strength and cunning to aid Namor in protecting their people from threats above and below – especially when there's something in it for him. Due to his pride, he is too stubborn to truly surrender, even when his plans go awry. Now, under threat from the surface dwellers he despises, he will use any means necessary to protect his people…even if they disagree with his methods.
Attuma uses Hydro-Bomb Bash to fling an arc of water into the opponent and detonate a hydro-bomb at point blank range. With Raging Typhoon, he stuns the opponent with a hydro-bomb and deliver a crushing series of devastating blows. Then, using What Dwells Below, he opens a rift to the briny depths of the ocean, leaving the opponent to a grisly fate.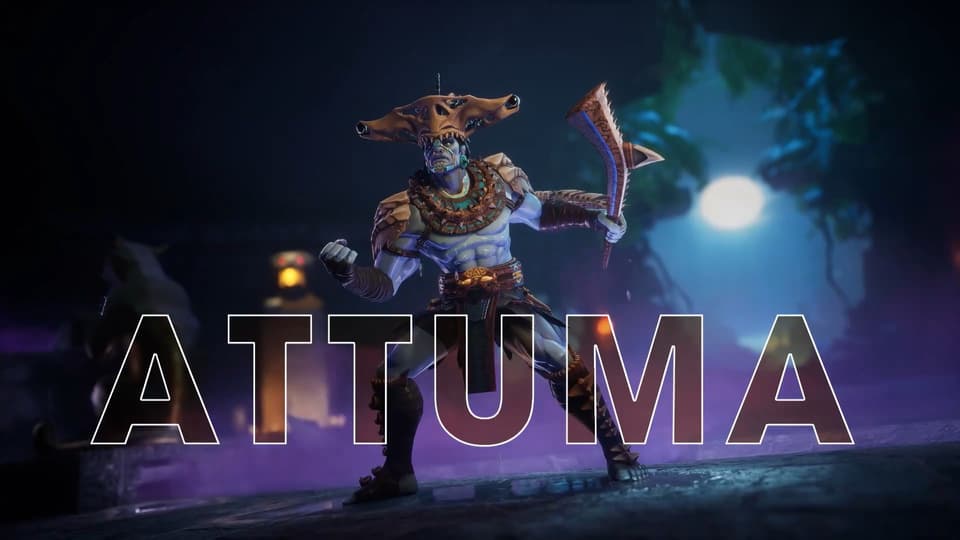 What's more, during the "Eternity of Pain – Depression" event, a special set of challenges will be made available to those who have become a Thronebreaker and higher. Each week for four weeks, a new fight will be featured and the previous week's fight will be removed. The fifth week will result in the culmination of your grief and DEPRESSION, where you will be tasked with dealing with all four of the previous fights in one painful path! Each week's fights will also be accompanied by Solo Objectives that will further increase the pain and difficulty.
Additionally, Rocket Raccoon has been tinkering away with all his gear and upgraded his firepower, which means he has an updated kit under his Champion Spotlight. Likewise, Black Panther has received a visual makeover, with an all-new look in-game.
Shuri and Attuma are available for downloading now on MARVEL Contest of Champions on iOS and Android devices!
Stay tuned to Marvel.com for Marvel Games news and interviews—and follow Marvel Games on Twitter for more!
The Hype Box
Can't-miss news and updates from across the Marvel Universe!