Games
Published August 2, 2019
'Marvel Contest of Champions': Summoner Showdown Recap: Week 1
Find out what brought the first finalist to victory!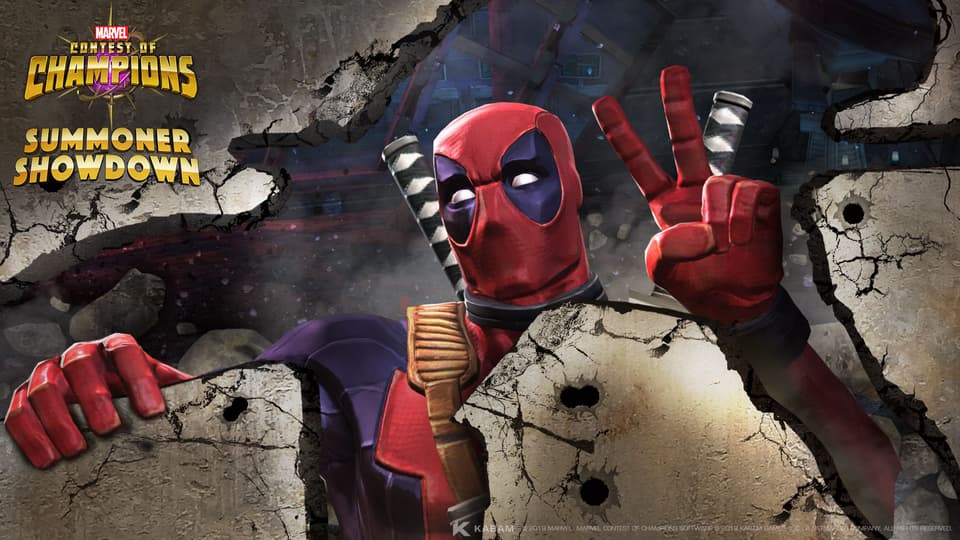 Week 1 of the Marvel Contest of Champions: Summoner Showdown went down on Wednesday, July 31 -- and we have our first finalist! After masterfully marauding this week's boss Deadpool in just 43 seconds, player chunkyb was able to declare victory! The entire match between chunkyb and his two competitors -- Duckslug and StarFighter0717 -- was broadcast during the weekly livestream, which you can tune in to every Wednesday at 4:00 PM ET by visiting Marvel.com/mcocshowdown.
This week's challenge: Deadpool's "Fun" House -- a three-minute speed challenge against the Merc with a Mouth, who could utilize Chaos Node or Tranquility Node to throw things off at a moment's notice AND use his regenerative powers to replenish his health levels after taking a beating.
Here's how the first competition of the nine week tournament went down:

Player chunkyb started off with a bang after choosing Infinity War Iron Man as his fighter. With high recovery and the ability to auto stun his opponent, Tony just "[felt] right." Infinity War Iron Man also has a good defense capability, which was no match for Deadpool -- chunkyb had him down for the count after just 43 seconds!
Next up was Duckslug, who went with Nick Fury for his fighter. Fury's Life Model Decoy provides him with the equivalent of an extra life, a good thing to have against a guy who can take a licking and keep on ticking like Deadpool. It was all a matter of timing, and Duckslug's early loss of Fury's LMD proved costly since it was too early for a health switch. After a minute and three seconds, Nick Fury was beaten by Deadpool. But according to Duckslug, "A loss at Marvel is a win anyway."
The third and final player was StarFighter0717, who used Doctor Voodoo in her warmup but switched to Nick Fury for her match. Hers was a comparatively long match reaching 2:41 minutes, almost the entire three-minute fight time. Fury and Deadpool fought like the Dickens and were fairly evenly matched, but his healing factor ultimately worked faster than Nick Fury could cause more damage. Despite 149 hits, Fury was once again taken down by Deadpool.
The winner was clear: It was chunkyb!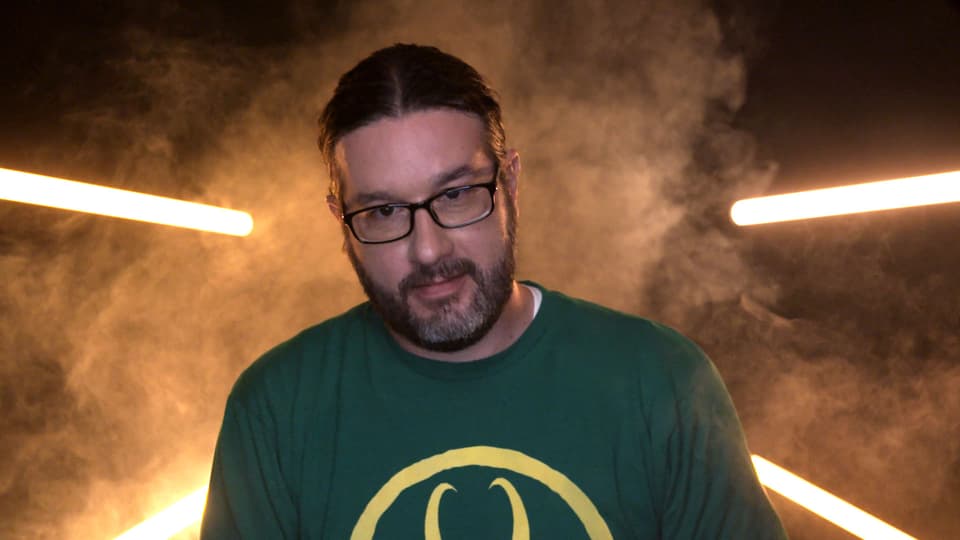 You can watch the best of Week 1 of the Marvel Contest of Champions: Summoner Showdown right here:
Coming up in Week 2 are these gallant gamers!
CΛDE from Altanta, Georgia is not just a gamer, but a musician, guitar instructor, and streamer – so winning this contest would be music to CΛDE's ears. He loves to plan for his battles and his strategy is to play it safe in game modes where giving up deaths matters. His favorite challenges are competitive war, content like Variant 2, boss rush and celebrity challenges. His most used champions are Omega Red, Corvus Glaive, and Ghost.
FroJo34 from Houston, Texas likes to parry and destroy – but will he be able to destroy the competition? His most used champions are Rogue, Arch Angel, and Red Hulk and his motto? "Never quit, never give up."
BigBlue807 of Mahopac, New York does "whatever it takes to get the job done" while trying to reach his highest potential. He has a 1.4M roster with nearly 300K arena wins and he says he plays MCoC… whenever he's awake. His go-to champs are Corvus Glaive, Void, and Hyperion.
Who will join chunkyb at New York Comic Con in October for the ultimate showdown? You'll have to keep tuning in to the livestream every Wednesday at 4:00 PM ET! Visit Marvel.com/mcocshowdown to watch the action unfold in the Marvel Contest of Champions: Summoner Showdown!
Want to get in on the action? Download Marvel Contest of Champions for free today! You can find it in the App Store and Google Play.
The Hype Box
Can't-miss news and updates from across the Marvel Universe!