Games
Published July 30, 2019
'Marvel Contest of Champions': Summoner Showdown Week 1 Preview – Meet the Players
Get the details on the first three players who will be competing for the ultimate victory at New York Comic Con this October!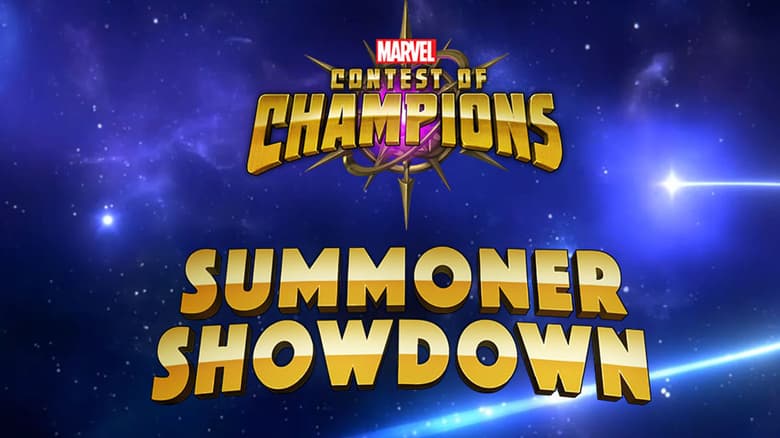 The Marvel Contest of Champions: Summoner Showdown is upon us! Tomorrow – Wednesday, July 31 – marks the first week of tournaments that will decide the ultimate winner of this nine-week mobile gaming event. And you, True Believer, will be able to watch the action unfold LIVE!
Tune in to Marvel.com/mcocshowdown to watch the weekly livestream every Wednesday at 4:00 PM ET to watch three gamers compete in the Marvel Gaming Lounge. Your happy hosts Josh Saleh, Ryan "Agent M" Penagos, and more will provide a play-by-play as the potential champions take on the role of their chosen Marvel character in a fight for victory!
Every week, one finalist will emerge victorious and move on to the final showdown event at New York Comic Con this October!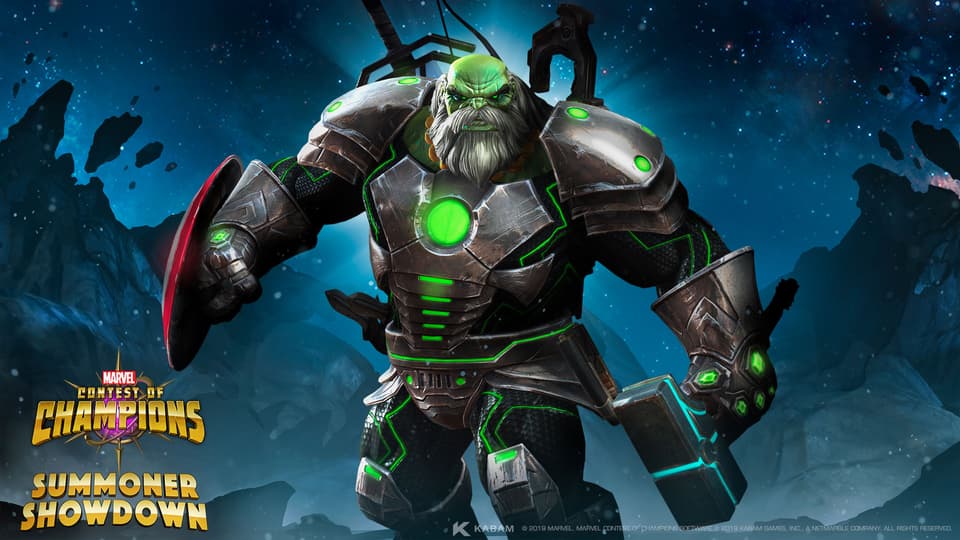 So, who are these gallant gamers going for the gold? Here's a rundown of the three Marvel gamers you'll see in the Marvel Contest of Champions: Summoner Showdown in Week 1!
chunkyb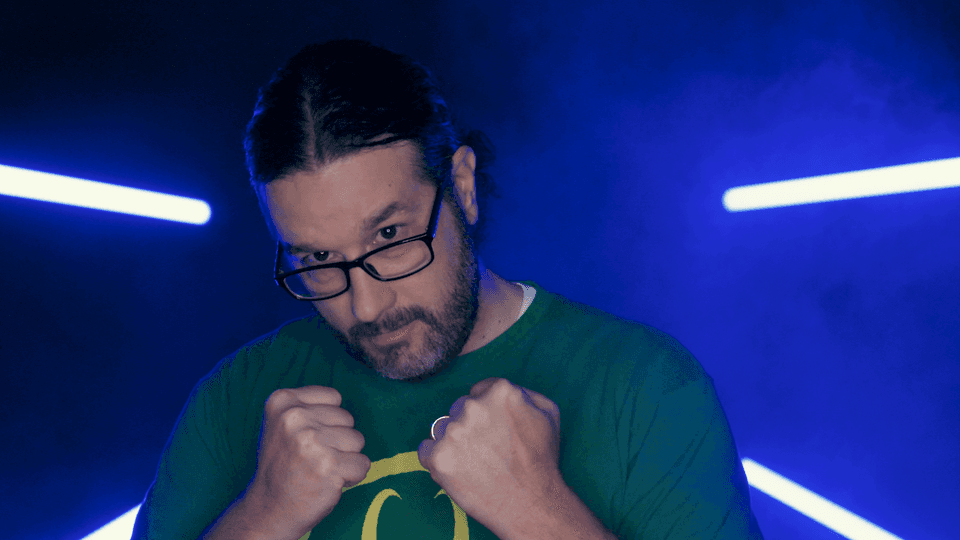 First up is chunkyb, from "Parts Unknown," who actually runs the MCoC Concierge (the best information bot in the Battlerealm) in his gaming community. But in the spirit of the social aspect of the game, he also tries to help other communities where he can. He's also not afraid to fight dirty.
Go-to champs for chunkb are Captain America (Infinity War), Omega Red, and Killmonger. He's also currently perfecting his trademark move, "Frantically Trying to Not Get Hit" (patent pending). According to chunkyb, he "just plays for fun. Serious fun. Serious, competitive fun that might make you wanna punch walls when the serious fun goes south."
DuckSlug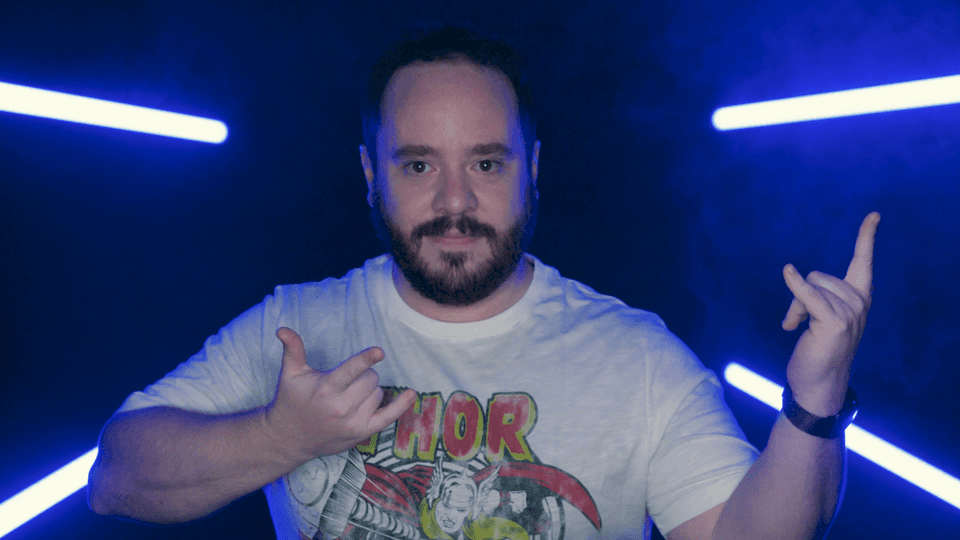 Your next competitor is Duckslug from East Hampton, Connecticut. Duckslug plays with the combined strength of a duck and the agility of – you guessed it – a slug. He loves Marvel Contest of Champions because it reinvigorated his desire for Marvel's stories and characters, and he loves diving into the mysteries of the Battlerealm. He's also known for explaining mechanics and game stats through his site AuntM.ai and once explored the Labyrinth of Legends (paths 2-7) entirely on saved crystals, no units.
Duckslug's most used champions are Venom the Duck, Aegon, and Wasp.  
Starfighter0717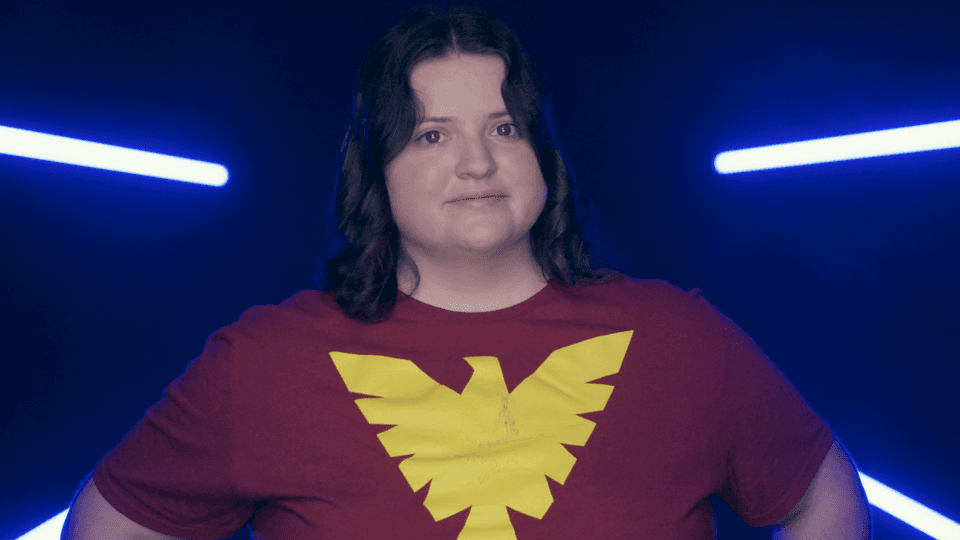 Finally, your third fighter is StarFighter0717 of Cary, North Carolina. She's a self-proclaimed Marvel Contest of Champions addict, a purveyor of random witty jokes, and a procrastinator – but not when it comes to getting down to gaming business. StarFighter0717 relies on Spider-Man (Stark-Enhanced), Corvus Glaive, and the new Captain Marvel for her champions.
As far as her gaming mantra goes, StarFighter0717 is "just here to have pun."
And those are your players for Week 1 of the Marvel Contest of Champions: Summoner Showdown! After watching the livestream, come on back to Marvel.com for a recap to see what went down and who's going to New York Comic Con 2019 for the ultimate showdown!
Want to get in on the action? Download Marvel Contest of Champions for free today! You can find it in the App Store and Google Play.
The Hype Box
Can't-miss news and updates from across the Marvel Universe!