Games
Published September 17, 2019
'Marvel Contest of Champions': Summoner Showdown Week 8 Preview – Meet the Players
Find out more about the eighth group of fighters competing for the top spot and a trip to New York Comic Con!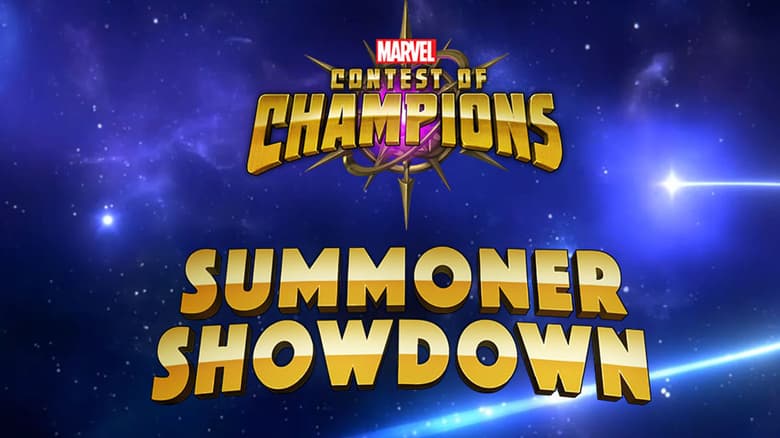 The Marvel Contest of Champions: Summoner Showdown is nearly over with its penultimate tournament taking place this week! Seven finalists – chunkyb, BigBlue807, DTMelodicMetal, roastedbagel, PandamanPete, mvinceable, and Ms.Insomnia – are all set to head to the final showdown at New York Comic Con this October! (You can read a recap of Week 7 right here!)
Tomorrow – Wednesday, September 18 – marks the eighth week of tournaments that will decide the ultimate winner of this nine-week mobile gaming event. And you, True Believer, will be able to watch the action unfold LIVE!
Tune in to Marvel.com/mcocshowdown to watch the weekly livestream every Wednesday at 4:00 PM ET to watch three gamers compete in the Marvel Gaming Lounge. Your happy hosts Josh Saleh, Ryan "Agent M" Penagos, and more will provide a play-by-play as the potential champions take on the role of their chosen Marvel character in a fight for victory! Every week, one finalist will emerge victorious and move on to the final showdown event at New York Comic Con this October!
So, who are these gallant gamers going for the gold? Here's a rundown of the three Marvel gamers you'll see in the Marvel Contest of Champions: Summoner Showdown in Week 8!
BrutalDLX from Chicago, Illinois describes his style of play as "safe." He likes Marvel Contest of Champions because it's the perfect mix of skill, strategy, collecting, and nostalgia – all qualities he enjoys in a game! His most used champions are Corvus Glaive, Ghost, and Void. This gamer from the windy city has a simple but profound motto: "Have fun!"
Yeet of Milwaukee, Wisconsin says his favorite part of Marvel Contest of Champions is a well-designed fight that pushes the experience of the game using Marvel characters to create memorable fights for players and viewers to enjoy. He describes his play style as "adaptable and safe because there are only a few factors to worry about in a fight. As long as you have your bases covered you'll win." Yeet also has a taste for revenge – gamer Lagacy beat him at NYCC 2017 – is this a chance for redemption? His most used champions are Magik, Spider-Man (Stark-Enhanced), and Hyperion. On why he's so hard to beat: "Because I want to win more than you."
Another midwesterner Turbo Tim from Green Bay, Wisconsin describes his style of play as "tactical," and his favorite quest was Realm of Legends. Turbo Tim also boasts a 650,000 total base hero rating. His most used champions are Captain America (Infinity War), OG Thor, and Nick Fury. On his competition: "They are all a great group of people and have helped this game grow tremendously! Going to be a lot of fun that for sure and very challenging!"
And those are your plucky players for Week 8 of the Marvel Contest of Champions: Summoner Showdown! Which one will win their ticket to New York Comic Con? You'll find out tomorrow!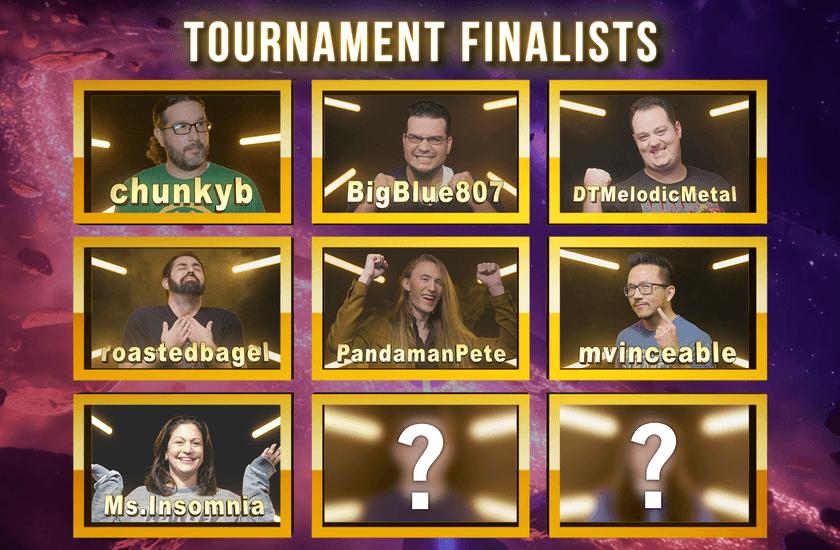 After watching the livestream, come on back to Marvel.com for a recap to see what went down and who's going to New York Comic Con 2019 for the ultimate showdown!
Want to get in on the action? Download Marvel Contest of Champions for free today! You can find it in the App Store and Google Play.
The Hype Box
Can't-miss news and updates from across the Marvel Universe!