Games
Published August 19, 2021
The 'MARVEL Future Revolution' Orchestra and the Making of the Original Soundtrack
Listen to MARVEL Future Revolution: The Convergence Soundtrack today!
It's not just a game…it's a revolution!
Get ready to experience the truly epic music of MARVEL Future Revolution as a full-scale, international orchestra captures the most breathtaking songs from this all-new Marvel Universe.
Netmarble announced today that it has released the original soundtrack album MARVEL Future Revolution: The Convergence Soundtrack from the highly anticipated game MARVEL Future Revolution, which is itself scheduled for release on August 25. Soon to be available in 240 countries around the world, it is the second collaboration title between Netmarble and Marvel.
Produced jointly by Marvel Games and Netmarble Monster, this soundtrack contains a total of 42 songs completely original to the game, including "The Convergence," the main theme song of MARVEL Future Revolution, the Captain America theme song "Legendary Hero," and the Spider-Man theme song "Amazing Friend."
An incredible cast of composers and musicians were brought together for the project, hailing from countries around the world such as Brazil, Japan, Korea, Poland, and the U.S.
Netmarble will stream MARVEL Future Revolution: World Orchestra, with arrangements by Video Game Orchestra creator and producer Shota Nakama, on August 25 at 8:00 pm PDT on the MARVEL Future Revolution official YouTube channel.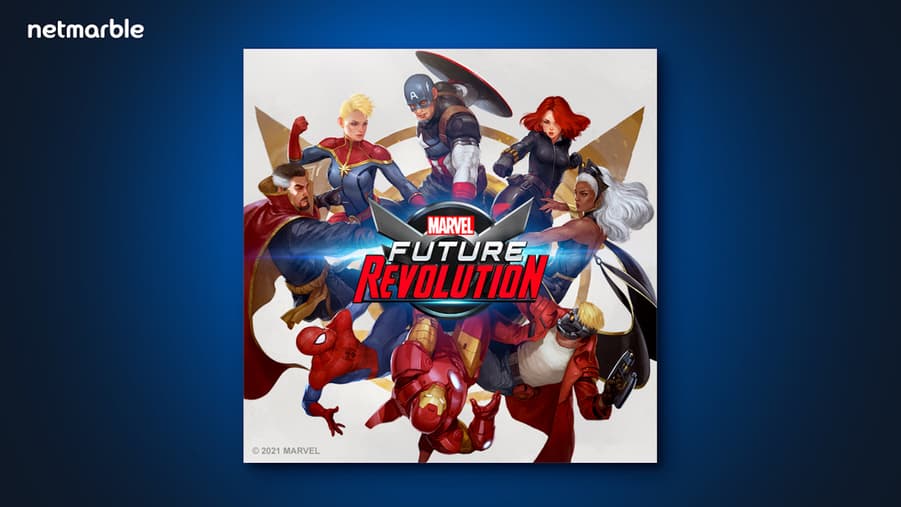 To prepare for the event and the launch, Marvel.com sat down with the minds behind the production of MARVEL Future Revolution: The Convergence Soundtrack. 
Congratulations on a phenomenal musical work that brought together so many people. What was your involvement on this project?
Shota Nakama (Executive Producer/Musical Director/Arranger): Thank you for having us for the interview. It is such an honor to be here to talk about the project. My name is Shota Nakama, from Okinawa, Japan. I run my production company called "soundtrec" in Boston, and my team has worked on numerous soundtrack and concert projects. I was basically Nick Fury and Captain America of the project, leading the team to make things happen. I also arranged the band and orchestra pieces.
Antonio Teoli (Synthesizer Programmer): Hi everyone, my name is Antonio Teoli. I am known as the tallest game composer in Brazil and the Hulk of the team since I am 6'7''. For this project, I was responsible for programming all the virtual orchestral instruments (also known as mockups) and creating additional synth sounds. It is a life privilege and honor for me to be part of this.
Kamil Pohl (Film Director): Dzień dobry! Hello! My name is Kamil Pohl and I am a film and animation director. For 15 years I have been combining animation, film, and scene together. I like epic moments, drama in frames and light, and above all, ambitious and challenging projects! At MARVEL Future Revolution, I had the pleasure to create a concept and direct the entire film. Together with a group of really talented specialists, we created an epic show that perfectly matches the Marvel brand.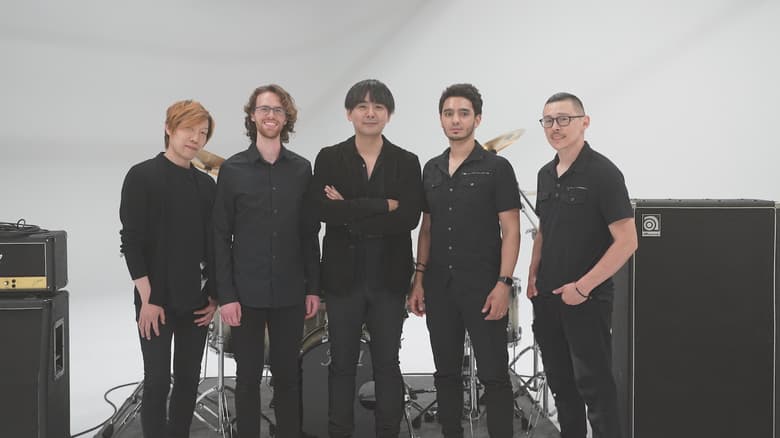 Danny Koo (Director of Product Development): Hi everyone, I'm Danny Koo, Director of Product Development here at Marvel Games. While I'm producing MARVEL Future Revolution game, I also direct, compose and produce the MARVEL Future Revolution: The Convergence Soundtrack album with my amazing friends at Netmarble Monster. I am also the producer for the MARVEL Future Revolution: World Orchestra collaborating with bunch of talented friends from around the world.
The theme of the project was "Convergence"—how did this concept influence the music that was created?
Jaewook Kim (Senior Audio Engineer/Designer): To me, the word "Convergence" means that not only the dimensions are converging together, but the heroes are also converging together in their unique and mysterious ways to create this fantasy world for our fans to enjoy.
Moonju Lee (Sound Designer): I designed the main theme song for MARVEL Future Revolution. The word "Convergence" is THE keyword for MARVEL Future Revolution. However, it was a challenge turning it into a musical inspiration because it is a phenomenon. So, we took the stories surrounding the Convergence and weaved and melted them into our main theme song. I designed the track to convey the ups and downs of the Convergence and the feeling of imminent danger but assurance from the heroes. With the main theme track, we branched out to different tracks in MARVEL Future Revolution.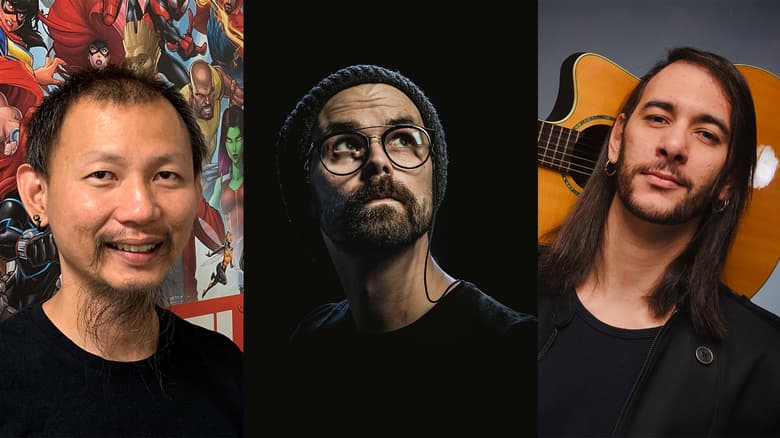 Shota Nakama: For the sound, the convergence meant fusing multiple ensembles (orchestra, choir, and rock band), which is my favorite musical style, to create this sonic experience that is unique and epic.
Once that elemental-convergence idea started materializing in my head, I assembled a team of Super Heroes from all over the world to make the experience even more spectacular—another convergence. Just like the game, I called the Super Heroes to come to fight alongside me to achieve our victory. That victory was to produce the best online concert experience. One of the Super Heroes I summoned was Kamil Pohl, who created this incredible visual experience for the concert.
Kamil Pohl: First of all, I started with the concept of setting up an orchestra. The traditional setting did not fit. The orchestra faces the conductor who stands in opposition to the orchestra. There is no convergence here. Therefore, together with Danny Koo, we created a system consisting of two hemispheres, symbolizing the approach of two planets. One red, the other blue, they combine through light and music into one coherent whole.
I divided the orchestra into two large sections, illuminating them independently and delimiting the light. The conductor in the center connects the two planets, sometimes stops them from attacking and calms them down. Of course, it all depends on the music, tempo, sound and instruments used. Here, convergence is the conductor, the two planets, and the choir that is the bridge between the planets. Combining it together, painted with light, emphasized by the camera's work and, above all, illustrating outstanding music, is a convergence for me.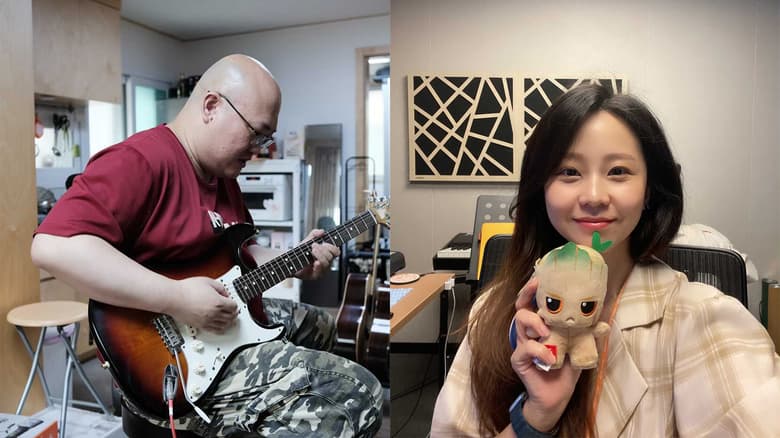 What were some of the challenges of creating music for an open world RPG?

Yumi Park (Sound Designer, Netmarble Monster Sound Team): With MARVEL Future Revolution being an open world RPG, we faced a lot of challenges to make sure the players felt the vastness of MARVEL Future Revolution through a wide soundscape but ensuring to not overwhelm the players while playing with excessively intense music. Finding that middle ground was rather difficult, but with help from Danny as well, we all brainstormed for keywords and references for our tracks.
Jaewook Kim: Since MARVEL Future Revolution is an open world RPG, we needed to consider different scenarios in terms of switches in music. Depending on the situation a player is in, we needed to create tracks where they can stay immersed in the game yet provide a change in tempo or the atmosphere. That was quite challenging, but with the help from the programmers, we were able to implement a system to switch freely among tracks.
Shota Nakama: Needless to say, leading the team to produce a concert that meets Marvel's high standards was definitely an enormous challenge for all of us.
Managing such a diverse, international team was also a big challenge because everyone comes from a different cultural background. Understanding each other and aligning paths, especially when you have so many creative artists who are kind of crazy to begin with, can be very interesting. Also, the time differences. That's inevitable if you work with so many people from so many countries.
Kamil Pohl: The recording itself was a great challenge. Over 100 people from music and twice as much from the film crew. It can be compared to recording a full-length movie. Two days of rehearsal and this one and only day for recording. The list of equipment is impressive: 13 cameras, a camera crane, a stabilized camera, small cameras hidden amongst the musicians, handheld cameras, and more. We assembled the light on the stage for almost 10 hours. The very testing and programming of the light took us one full day.
The architecture of the Concert Hall of the Polish Radio Studio in Warsaw was also a challenge. The impressive, suspended ceiling looking great in the camera, but we had to work hard to fit the right amount of light between it and at the same time not to obscure its beauty.
But we are professionals, and with a sufficiently large amount of coffee, even such tasks are not daunting for us. I do mean, of course, a really large amount of coffee.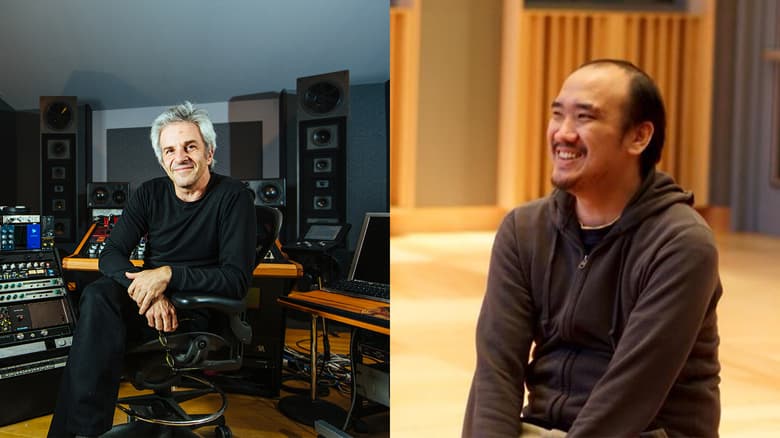 There was an impressive team of engineers that put their heads together to make all the elements of this OST come alive. What were some considerations you took into account or ways you divided your work?
Falk Au Yeong (Lead Mixing Engineer): I mixed an orchestral portion of the concert. I also served as the audio tech liaison between the different moving parts with regards to sound for the project.
Igor Stolarsky, AKA thebishopgame (Mixing Engineer): Hey all, I'm thebishopgame and I'm a music producer and audio engineer. I mixed all the tracks that feature a band.
Jonathan Wyner (Mastering Engineer): Hello, I am Jonathan Wyner and I have the pleasure of mastering this project. As I listen I make sure that the artistic vision for each piece shines through AND I try to bring them all together into a good experience for the fan/listener.
Masahiro Aoki, AKA Godspeed (Mixing Engineer): I was so impressed by the team's pursuit of perfection. Everyone in the team worked so hard to make this concert even better. High standards are expected and I was thrilled and excited to work with a passionate team like this.
There's some really distinctive character theme music for this game. The arrangers did a fantastic job working with the sound designers. Do you have any favorites?
Jan Sanejko (Arranger/Composer/Orchestrator, Media & Contemporary Music): That would be the Spider-Man theme. I used to collect Spidey comic books in the '90s, so I was thrilled to have a chance to do some epic arrangements for this character!
Jaewook Kim: Spider-Man has to be my favorite. I love his backstory of his upbringing being not so grand and spectacular like some well-known heroes. He came from a very humble background but uses his super-power to help others which is very inspiring to me. Another reason why I love Spider-Man's track is because the instruments used for his BGM conveyed his personality and characteristics so well. Speed, precision, and upbeat yet heroic is some of the keywords his piece brings to my mind.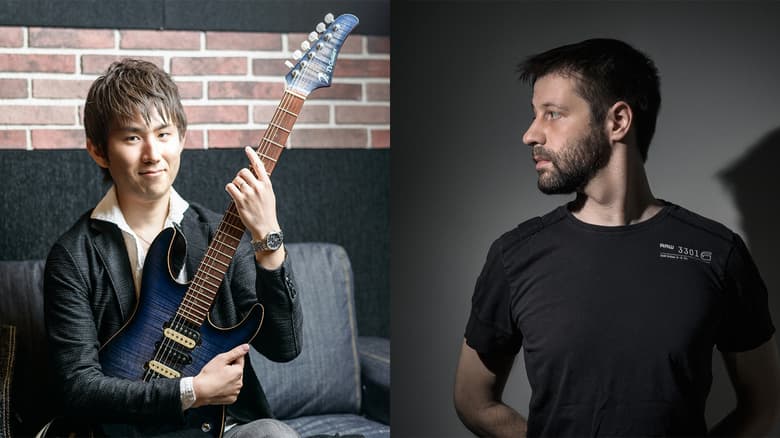 Shota Nakama: I have to choose the theme of Iron Man called "Invincible Tech." It took the longest time to complete the score because of its massive instrumentation, having both a rock band and orchestra, which is my favorite combination. It is really dynamic yet detailed. I think it portrays the personality of Tony Stark quite well.
Falk Au Yeong: Spider-Man! The theme encapsulates the feeling of high agility and freedom of movement. If you were told "This is a Marvel character theme," you could guess immediately who it represents!
Masahiro Aoki: "Legendary Hero"! This theme really well described the power and the bravery of Captain America and I had fun mixing it!
Yumi Park: I love Black Widow. Her personality was so much fun to convey in her track. Calm, yet agile and deadly. Through piano and strings, we were able to showcase those traits very well.
Sachiko Miyano (Orchestrator/Arranger): I was in charge of creating the orchestral scores for "The Convergence" (Main Theme), "Legendary Hero" (Captain America's Theme), "Astonishing Ambassador" (Storm's Theme), "Victory is Ours," and "Xandearth."
It is hard to choose one because all the songs sound great. However, if I had to choose one, I would choose "Astonishing Ambassador." It is the theme of Storm, who's a female like I am. I like her because she keeps it cool but is a woman with inner fire, or storm.
What are some musical inspirations you drew from or feelings you tried to convey for certain characters with their leitmotifs?
Danny Koo: I'm a big fan of epic orchestra style music with modern twists to it such as adding band and rock elements. For certain characters, I want to make sure you can relate to who the characters are by just listening to it.
For example, Captain Marvel's theme is based around "Higher, Further Faster." Higher as in her flight, so we are going to have some repeated sections with rising notes so you can feel the flight. Further is how powerful and energetic we can go, so you going to feel a lot of string stabs. Faster! It's on in the tempo and how fast the instruments are going to be played!
Doctor Strange! We have "Mystical, Ancient and Supernatural." This can be done via music tempo for the mystic portion, Erhu for the ancientness and the strings to support the supernatural!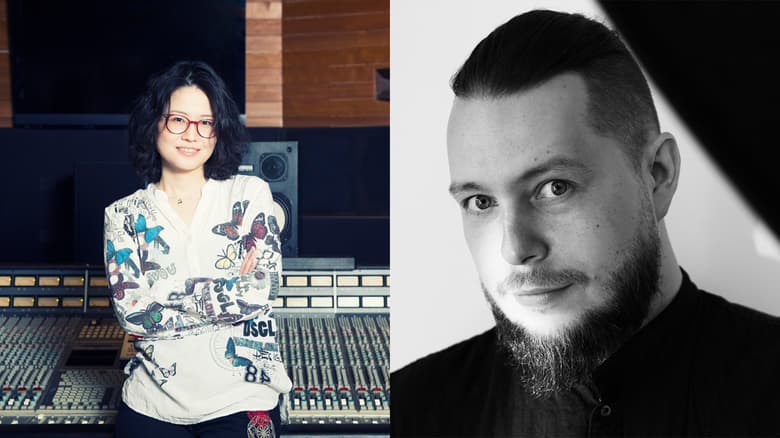 What are your favorite moments from working on this project?
Jan Sanejko: The most memorable is the moment we got this gig confirmed! That was HUGE! Then there was a lot of teamwork to make it happen… Everyone was a role player with his own powers to use them wisely when the moment comes. But the truly rewarding moment was the video recording with the orchestra. Music and visuals and over a hundred people working while I was enjoying it from the audience. Magic!
Sachiko Miyano: I was very impressed with how the team of Super Heroes was assembled from all over the world. Despite not meeting in person nor even speaking the same languages, witnessing the process of creating such a large-scale project remotely and being a part of it was really enjoyable for me.
During the recording sessions of the Polish orchestra, even though I did not understand what the musicians and crew were saying, I realized we were converging our ideas with the notation and music. Realizing that was really magical.

Igor Stolarsky, AKA thebishopgame: The first thing that we got to see combined with audio and video was the intro title logo. This seems like it shouldn't be a big deal, but I've been reading Marvel comics since I was a kid and watching all the movies and shows as they come out, so the first time I got to hear my work sync'd to that now-iconic Marvel intro with the collage of characters was pretty magical.
Danny, music has been a core element of many of the games you've worked on. What made you want to create something on this scale for MARVEL Future Revolution?
Danny Koo: I have been collaborating together with Netmarble Monster Sound Team for over six years now. Revolution for this game means revolutionary on all aspects of the game including music. Previously we have release MARVEL Future Fight soundtrack and also a few K-Pop songs for Luna Snow. They have all been digitally released.

Now we are making an open world action RPG, meaning we need to break out of our comfort zone. To explore a whole lot of different genre that's not typical Marvel or RPG, we've come together to compose this amazing game soundtrack album.

As a fan of many games music orchestra, I have always wanted to take all this amazing game soundtracks that we have created over many months and put it on display. I am happy and thankful that we have such amazing trust in each other we are able to make this happen. This is not just an orchestra, this is a MARVEL Future Revolution Orchestra! Please enjoy!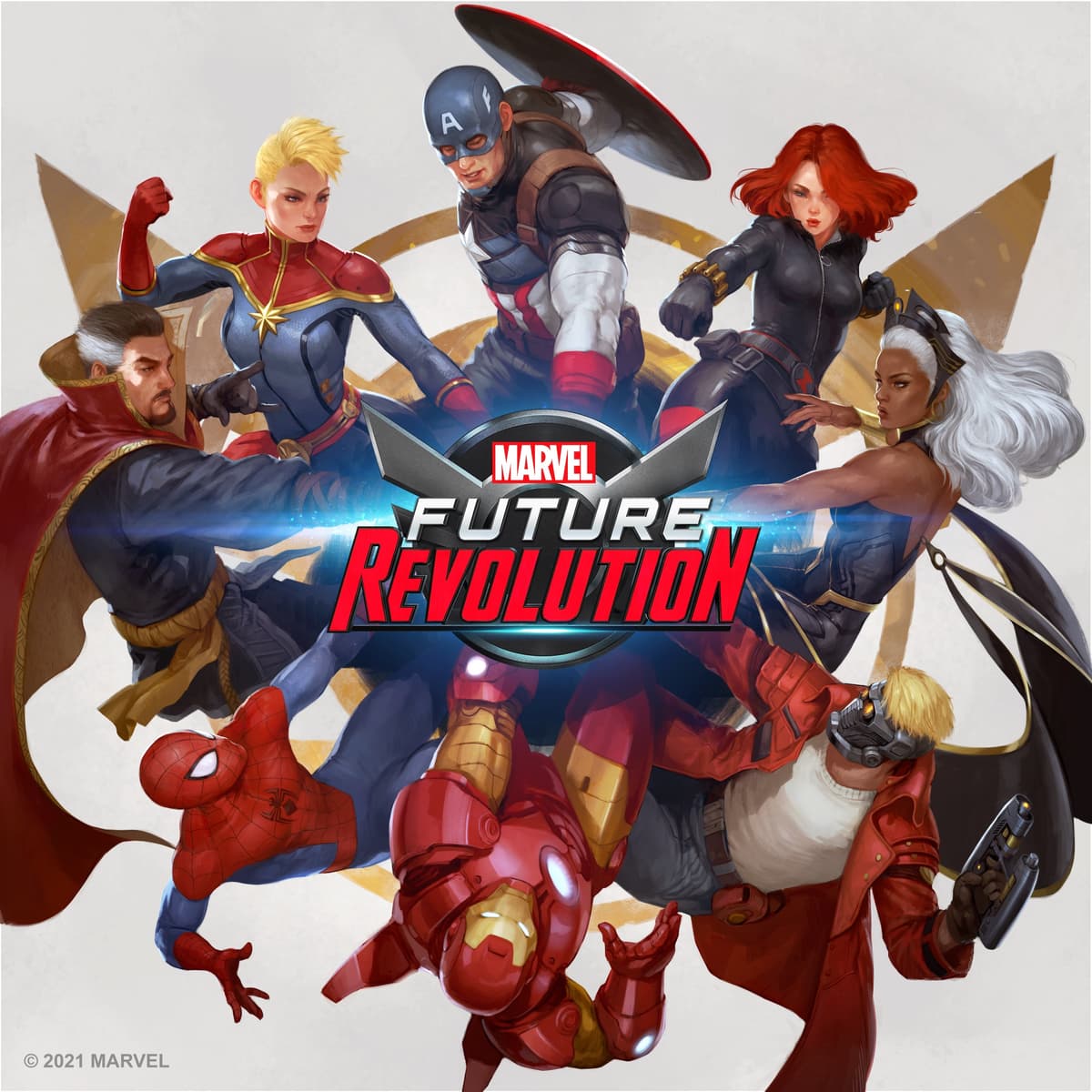 Anything else you want to say to the fans?
Shota Nakama: I would like to thank all my past, present, and future friends and family, even the ones in the yet-to-be-converged worlds, for letting me share this concert experience with the world. A concert is where the circulation of positive energy occurs between the stage and the audience. While people watch this concert, I hope we are making the world a better place just like the Avengers do.

I am incredibly proud of my team for creating something that we can be proud of forever. As the leader of the project, nothing can be more rewarding than seeing joy pouring out from them and witnessing the success of the project together.

Last but not least, I would like to honorably mention the Storm of the production Marika Koasidis, the tech genius Tomek Odziemek, the maestro Maciej Tomasiewicz, the Beethoven Academy Orchestra, the Polish Radio Choir, my astonishing band musicians from VGO, Ernesto Galan for filming the band in Boston, Danny Koo from Marvel, the Netmarble team, and many others who made this possible.

I hope to bring this concert live once everything is back to normal. Thank you again, and please enjoy the show!
Moonju Lee: Hope everyone gets to enjoy MARVEL Future Revolution as I did. And, hope the music doubles the fun for all the players!
Yumi Park: Enjoy the stories, music, cutscenes, and everything we worked on for a long time! Emphasis on the music part though.
The MARVEL Future Revolution: Convergence Soundtrack is available now! Join the orchestra streaming on the official MARVEL Future Revolution YouTube channel on August 25 at 8:00 PM PDT!
Find MARVEL Future Revolution on Facebook, YouTube, Twitter, and Instagram—and visit MarvelFutureRevolution.com for more!
The Hype Box
Can't-miss news and updates from across the Marvel Universe!