Games
Published August 26, 2021
Stream the 'MARVEL Future Revolution' World Orchestra Concert Now
Stream the concert—and play 'MARVEL Future Revolution' today!
MARVEL Future Revolution, the latest collaboration between Netmarble Corp. and Marvel Entertainment, debuts worldwide today, inviting fans to suit up as beloved Super Heroes as they journey through Marvel's first Open World action RPG game on mobile! Based on a completely original storyline inspired by decades of Marvel lore, the game is available now as a free download on the App Store and Google Play.
To celebrate the game's launch, the MARVEL Future Revolution official YouTube channel streamed a special performance of the score from the game!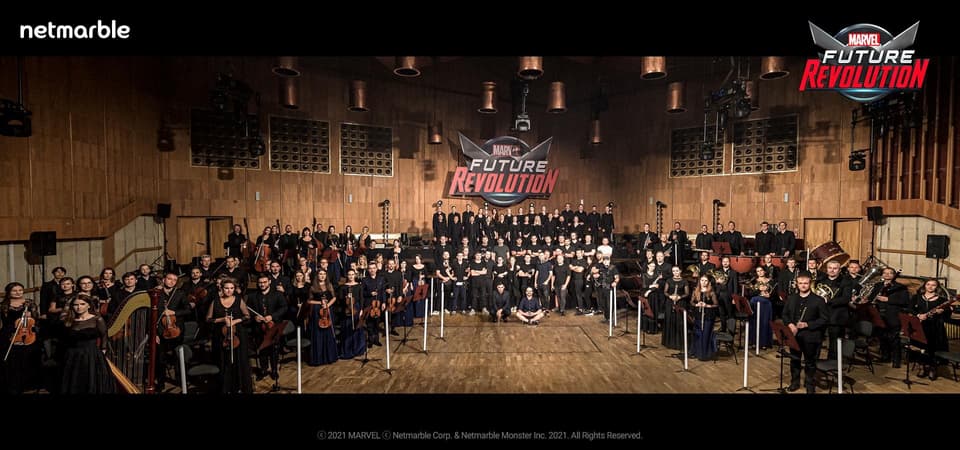 Experience 17 songs as the Beethoven Academy Orchestra and the Shota Nakama Band (Video Game Orchestra) converge to form the MARVEL Future Revolution World Orchestra. Performing tracks including "The Convergence," the main theme song of MARVEL Future Revolution, "Legendary Hero," the theme song of Captain America, and much more, the MARVEL Future Revolution World Orchestra depicts the gathering, sacrifice, battle, and revolution of Super Heroes. 
Want more? The full soundtrack is available now for fans to download now!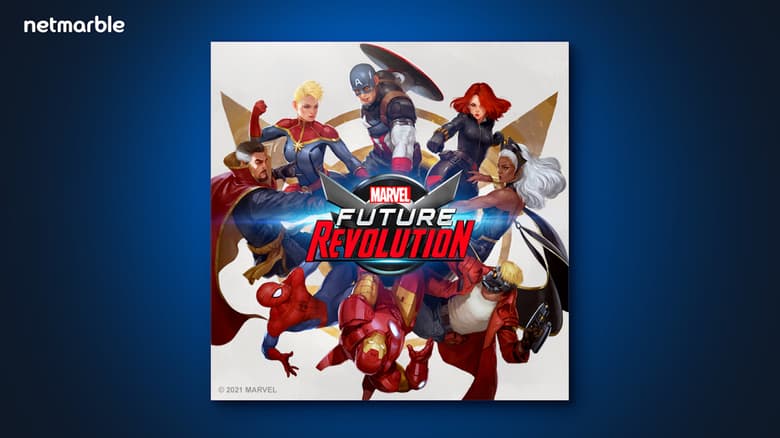 Produced by Marvel Games director of product development Danny Koo, Netmarble Monster sound team leader Kang Jae-wook, Soundtrec's Shota Nakama with filming directed by artist Kamil Pohl, the MARVEL Future Revolution World Orchestra concert is available to stream right now. 
MARVEL Future Revolution, officially released in 240 countries around the world on August 25, is the second collaboration title between Netmarble and Marvel.
Based on the phenomenon of "convergence," MARVEL Future Revolution begins after multiple Earths converge to form an entirely new 'Primary Earth,' where players will be asked to join the newly formed 'Omega Flight' Super Hero team to defend the universe. At launch, players will have access to eight playable Super Heroes, including Black Widow, Captain America, Captain Marvel, Doctor Strange, Iron Man, Spider-Man, Star-Lord, and Storm, with an extensive selection of more than 400 million costume combinations per hero to choose from.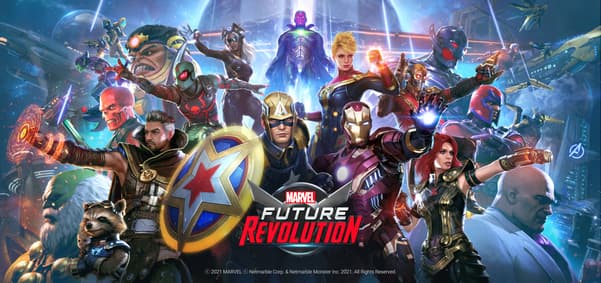 From the high-tech New Stark City to unique zones like Hydra Empire, Xandearth, Midgardia, and Sakaar, fans can expect to discover original Marvel landmarks, legendary characters, and homage missions tying directly back to fan-favorite stories and events.
Players will also partake in Epic Missions, which follow the main storyline, coupled with Side Missions that unlock sub-storylines to experience. As the game progresses, multiplayer content will unlock, including Blitz, Special Operation, Raids and more, as fans battle some of Marvel's most sinister foes, including Ultron, M.O.D.O.K., Yellowjacket, Thanos, as well as powerful villainous organizations like The Hand, A.I.M., and Hydra.
Developed by Netmarble Monster, MARVEL Future Revolution is the second collaboration between Netmarble and Marvel Entertainment, and a successor to the long-running hit mobile game MARVEL Future Fight, enjoyed by more than 120 million people worldwide.  
Witness the entire concert to feel the full scale of this story awaiting players in MARVEL Future Revolution!
Find MARVEL Future Revolution on Facebook, YouTube, Twitter, and Instagram—and visit MarvelFutureRevolution.com for more!
The Hype Box
Can't-miss news and updates from across the Marvel Universe!