Games
Published July 20, 2020
Marvel Games Comic Connection: Misty Knight
Looking for a hero to hire?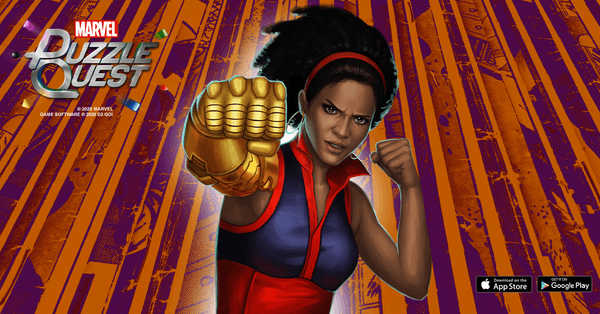 Hello, True Believers, and welcome back to the latest installment of Marvel Games Comic Connection, where we search through the House of Ideas' cavernous Comic Book Vault to spotlight the incredible issues that inspired the creation of the latest and greatest characters and events hitting our mobile, console and VR games.
This week we're seeking a break from the hot days of summer by taking a cool walk into the night, or rather a walk with the daring detective who delivers bionic beat downs, Misty Knight! Fresh from delivering a swift uppercut of justice in the pages of Ravencroft, Misty is now bruising the bad guys in Marvel Puzzle Quest, our popular free-to-play match-three mobile game. If you happen to be a player of MPQ and are wondering just where Misty Knight began her crime-fighting career, we've got your quick Comic Connection! 
Created by writer Tony Isabella and artist Arvell Jones — and most likely inspired by the Blaxploitation and Kung-Fu movies of the 1970s — Mercedes "Misty" Knight began her career as a fast-rising member of the NYPD, where she quickly became a lieutenant and became close friends with her eventual life-long partner, skilled martial artist Colleen Wing. Injured by a bomb that she bravely tried to defuse, Misty was gifted a bionic arm by none other than Tony Stark, who was impressed by her heroism.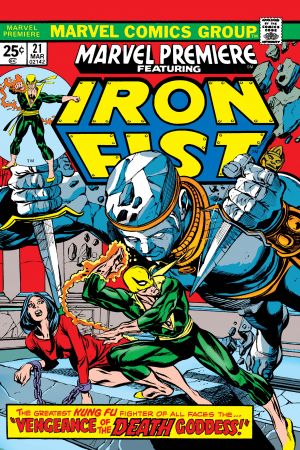 Leaving the police force and teaming with Colleen Wing, Misty formed the private investigation firm known as Knightwing Restorations. Also known as the "Daughters of the Dragon" this tenacious tag team boldly stood alongside the likes of Iron Fist, Luke Cage, and Spider-Man as they tangled with the villainous Steel Serpent, Bushmaster and the Cult of Kali. From there Misty showed the world that her true weapon wasn't her bionic arm, but actually, her brilliant mind and steel-hard will as she teamed with the X-Men & Deathlok, joined the Fearless Defenders, and led her own version of the Heroes For Hire, not once but twice!
Marvel Premiere #21
Iron Fist #1-10
Marvel Team-Up #63-64
Power Man #48-49
Power Man & Iron Fist #121-125
Daughters of the Dragon #1-6
Heroes For Hire Vol 2 #1-15
Shadowland: Blood On The Streets #1-4
Heroes For Hire Vol 3 #1-12
Spider-Island: Heroes For Hire
Villains for Hire #0.1 & #1-4
Ravencroft #1-5 
(Full transparency: Yours Truly edited the Shadowland, Heroes For Hire Vol 3, Spider-Island and Villains For Hire series back when I was a proud member of Marvel's editorial crew...but trust me, they're all amazing adventures created by all-star creators!) 
So there you have it, a personally guided tour through the captivating career of the mighty Misty Knight! I hope you enjoy diving into these classic comics, check out her awesome abilities in Marvel Puzzle Quest, and then join us here next time for another illuminating edition of Marvel Games Comic Connection. Have fun, Frantic Ones!
Want to stay on top of everything in the Marvel Universe? Follow Marvel on social media—Twitter, Facebook, and Instagram—and keep watching Marvel.com for more news!
The Hype Box
Can't-miss news and updates from across the Marvel Universe!