Games
Published October 9, 2020
Celebrate Hispanic Heritage Month with These Marvel Games Play at Home Updates
We round up all the events, character drops, and more from your favorite Marvel games!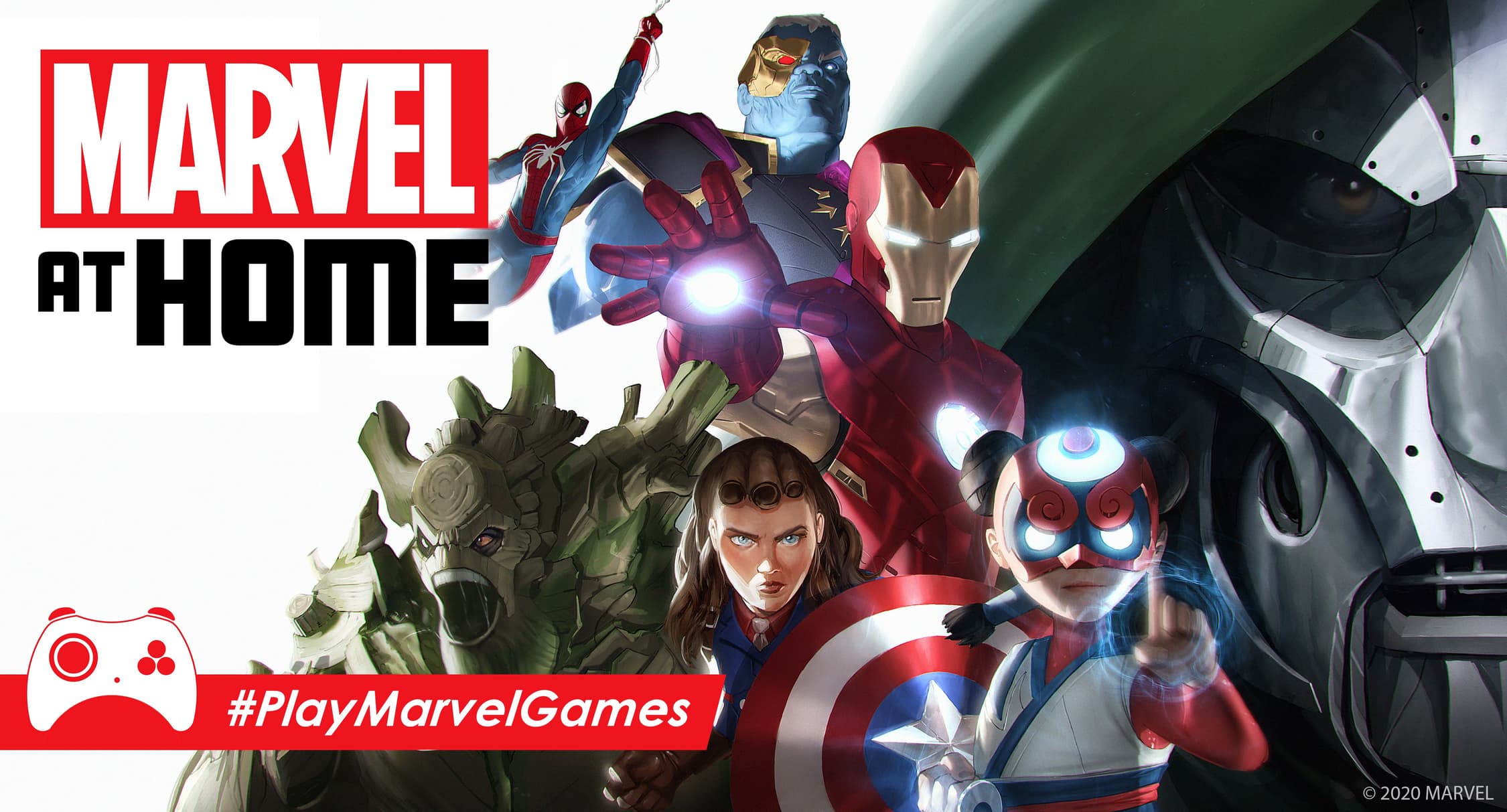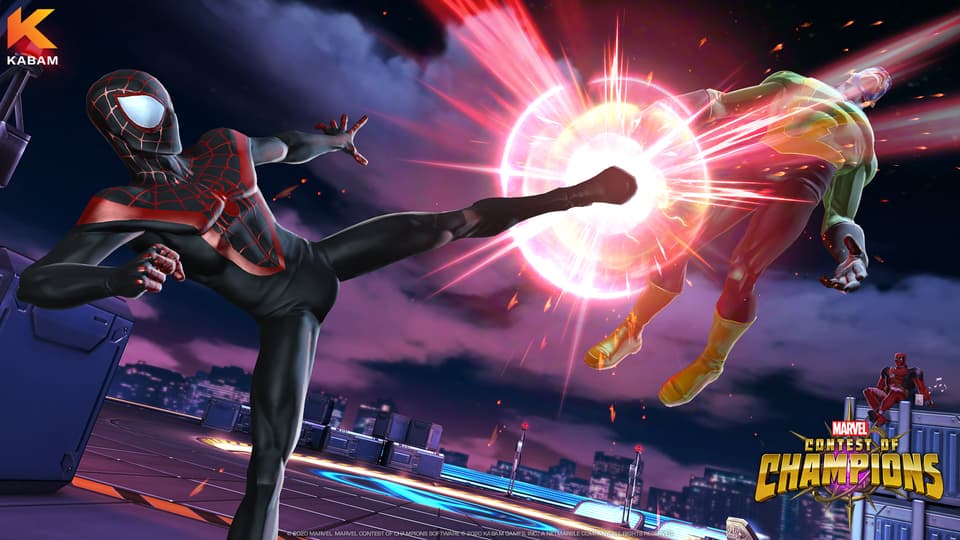 Join Marvel Contest of Champions in celebrating Hispanic Heritage Month and honor the many diverse Latinx cultures from around the world. To help in the recognizing the contributions and influence of Hispanic American Heroes, Marvel Contest of Champions is gifting a FREE 2-Star Spider-Man (Miles Morales) to add to your roster. This offer is valid until October 15, and redeemable by downloading Marvel Contest of Champions here.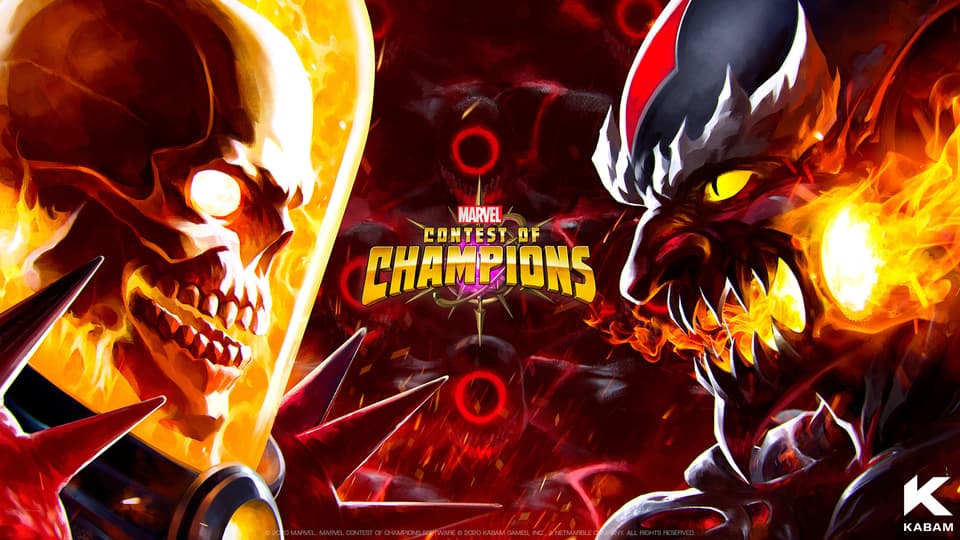 Several time anomalies have been detected on the far reaches of The Battlerealm. As concerning as numerous temporal activities in one region is, it does not appear to affect the mysterious characters running amok in the nearby area.
Reports state that "The Rider" has been sighted in the region after tracking down a seemingly abandoned warehouse filled with countless Crystals. As great of a find as this is, caution is urged, as there is very likely a sinister reason why the Crystals were abandoned in the first place…
Hop in and get ready for a turbulent ride through The Contest as Cosmic Ghost Rider and Red Goblin fight for, about and through time itself in this month's Event Quest: Recursion! And don't forget you can earn Marvel Insider Points by competing in the Recursion Event Quest!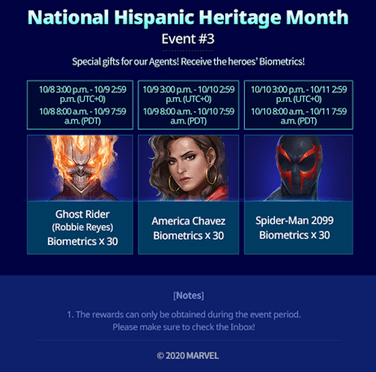 MARVEL Future Fight continues the Hispanic Heritage Month festivities! This weekend is the last chance to login and collect Biometrics for your favorite Hispanic heroes. Check the schedule below: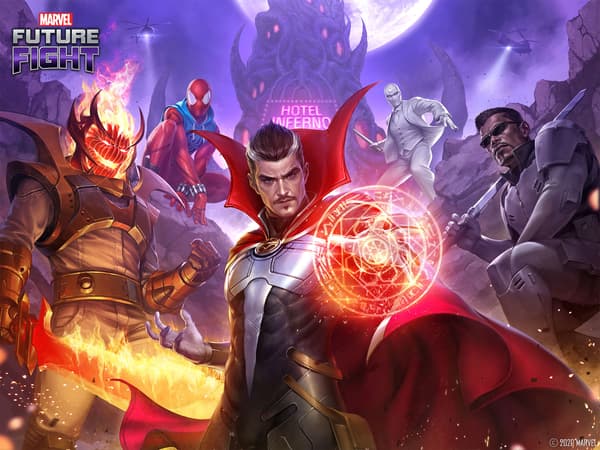 ICYMI, Ghost Rider received his coveted Tier-3 upgrade as part of the latest update inspired by Damnation. Unleash the full power of the Spirit of Vengeance now!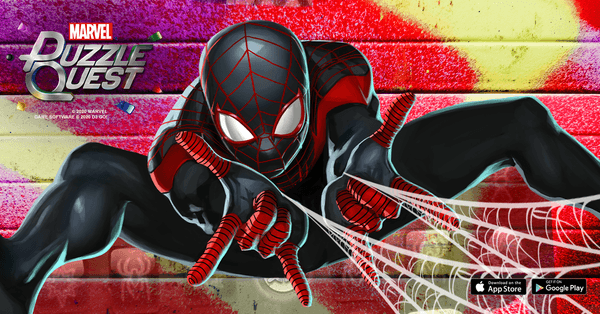 In honor of Hispanic Heritage Month, MARVEL Puzzle Quest is giving away 400 Miles Morales shards for FREE to all players who login from 10/14-10/19. Mark your calendars to add this high-flying, venom-blasting web-slinger to your roster!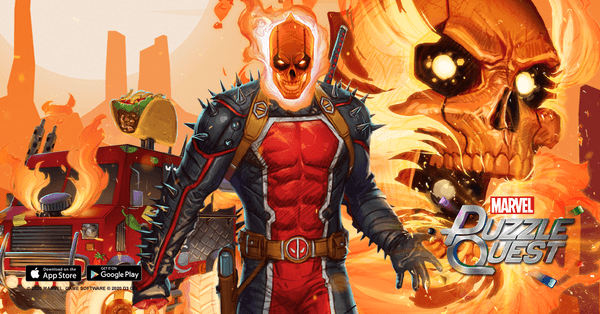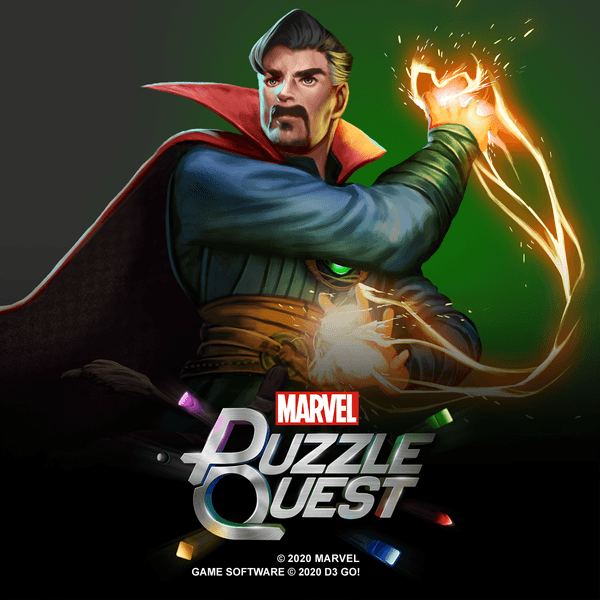 Also, login gifts are available from now until 10/19, including 10 Health Packs and 300 Doctor Strange Shards for FREE!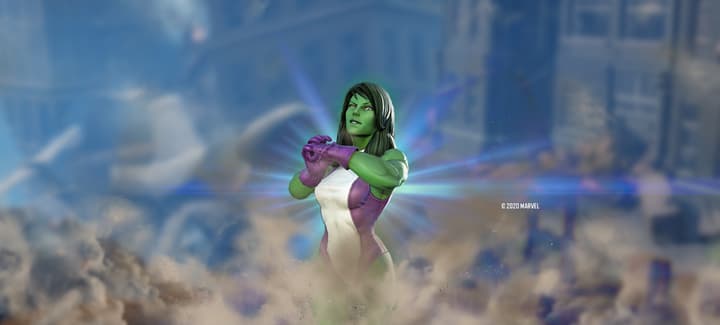 SMASH the battlefield with the sensational She-Hulk, available now! After being attacked by the mob, Jennifer Walters received a blood transfusion from her cousin, Bruce Banner (the Incredible Hulk), to save her life. Banner's gamma-infused blood endowed Jennifer with many of the powers possessed by the Hulk, including superhuman strength and reflexes, a healing factor, as well as a resistance to most attacks.
She-Hulk is a Protector who Taunts, applies Taunt to the most-injured enemy, and hinders enemy attacks by reducing their Speed Bar and applying Stun. As a nod to her days filling in for The Thing, She-Hulk will unofficially slot into the Fantastic Four and enjoys powerful Synergies with Mister Fantastic's family. Similar to Thor, when an enemy attacks She-Hulk or a Fantastic Four ally, She-Hulk gains Charged and attacks all enemies when fully Charged. On Alliance War Defense, She-Hulk increases Fantastic Four damage and her Ultimate ability ignores Taunt to attack the most-injured enemy.
In our fight to take down AIM in Marvel's Avengers, don't forget about two special characters – Dante Pertuz (Inferno) and Agent Alisande Morales – get to know their Hispanic roots and unique story in-game!
And ICYMI, Marvel's Let's Play LIVE! tackled Hive missions in their latest stream!
The highly anticipated game is celebrating Hispanic Heritage with a Miles selfie in front of the Puerto Rican! Additionally, ahead of release the game has officially Gone Gold. 
Earlier this week, we revealed two companion books in support of the upcoming release of Marvel's Spider-Man: Miles Morales. Learn more about the prequel prose novel, Marvel's Spider-Man: Miles Morales – Wings of Fury, and Marvel's Spider-Man: Miles Morales – The Art of the Game here!
In celebration of Hispanic Heritage Month, get to know our Hispanic and Latinx characters! From Araña to White Tiger, here's a handful of heroes who have made their mark on Marvel!
Stay tuned to Marvel.com for Marvel Games news and interviews and follow Marvel Games on Twitter for more!
The Hype Box
Can't-miss news and updates from across the Marvel Universe!