Games
Published October 1, 2019
'Marvel's Avengers' Character Spotlight: Thor
Play as the God of Thunder in 'Marvel's Avengers,' available May 15, 2020!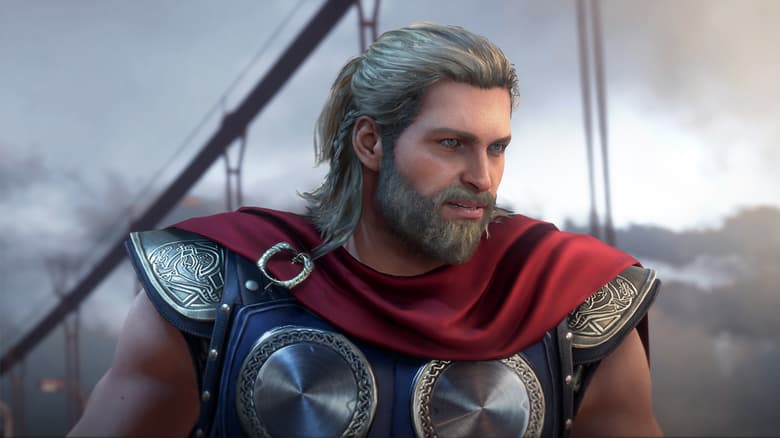 In Marvel's Avengers, Travis Willingham gives a more-than-worthy performance as the God of Thunder, Thor.
"[Thor] feels great weight and responsibility to look out for these humans of Midgard," explained Willingham on this iteration of the character in-game. "He doesn't want to let them, or the other Avengers, down - which is a very human emotion."
After the events of A-Day, Thor feels that he's failed Captain America, and no longer worthy of his Mjolnir. He leaves it behind for a humble life serving his people.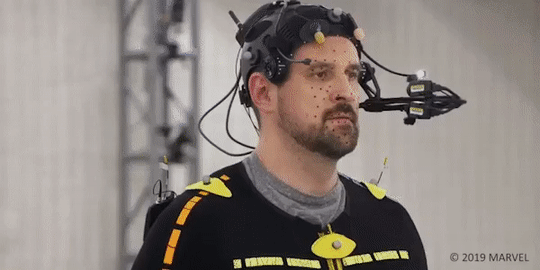 Speaking on the image of Thor's abandoned hammer, Willingham revealed, "Cap is the only human Thor thinks might actually be worthy to hold Mjolnir, and he failed him."
"Not only has he failed, but the 'mortals' are arguing amongst themselves - unable to unite without their Captain," continued Willingham. "Even Thor can't fill Cap's shoes. Thor will make an interesting choice that has unintended consequences that will echo throughout the campaign and fully unfold in the game's story."
Wielding Mjolnir, Thor is able to seamlessly transition between ground and air combat at will, launching enemies into the sky and effortlessly chaining together attacks. Mjolnir also grants Thor the most powerful ranged attack in the game, as it's able to pin down almost any foe, locking them in place for crowd manipulation or further combos.
Thor is also able to access the Odinforce at will, which allows Thor to stop attacking enemies in their tracks, channel destructive lightning into any of his attacks, and create a powerful barrier of lightning that shields him from danger. Careful and measured use of the Odinforce is crucial for difficult fights, but knowing when to push the pedal to the floor can be just as important.
As formidable as Thor is with Mjolnir, it is ultimately the combined use of his hammer and lightning that make Thor godly in any combat setting.
On May 15, 2020, get ready to transform into the Asgardian god.
Marvel's Avengers begins at A-Day, where Captain America, Iron Man, the Hulk, Black Widow, and Thor are unveiling a hi-tech Avengers Headquarters in San Francisco — including the reveal of their own helicarrier powered by an experimental energy source. The celebration turns deadly when a catastrophic accident results in massive devastation at the hands of Taskmaster and his mercenaries.
After the traumatic events of A-Day and blamed for the tragedy, the Avengers disband, and Heroes are outlawed. In the five years since, a new evil threat has emerged: AIM. AIM believes that science, not Super Heroes, will save the world. You will be tasked with reassembling Earth's Mightiest Heroes to take on this rising threat.
From Marvel Games, Square Enix, and Crystal Dynamics, Marvel's Avengers is an original, story-driven, third-person action-adventure game, the definitive Avengers gaming experience will allow you to rebuild and reassemble Earth's Mightiest Heroes. It features a cinematic single-player campaign with Hero Missions and co-op Warzone missions. Assemble a roster of Avengers, customize them to harness their unique powers, and go online in four-player co-op Warzones to defend Earth from escalating threats. Marvel's Avengers will release simultaneously for the PlayStation®4 computer entertainment system, the Xbox One family of devices including Xbox One X, Stadia, and PC.
Reassemble and Embrace Your Powers on May 15, 2020! Play the Beta first on PS4. Pre-Order for Beta Access!
The Hype Box
Can't-miss news and updates from across the Marvel Universe!