Games
Published September 26, 2019
'Marvel's Avengers' Character Spotlight: Black Widow
Play as the skilled super spy in 'Marvel's Avengers,' available May 15, 2020!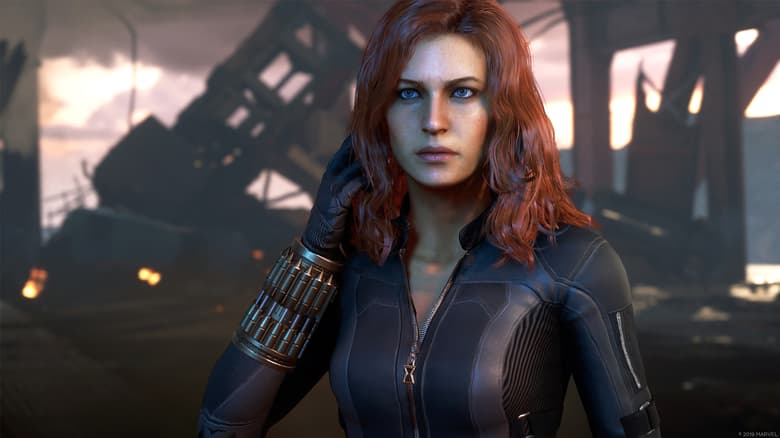 The assassin-turned-Avenger operates at peak human levels, thanks to increased strength and a bolstered immune system through biochemical conditioning.
Combined with her extensive knowledge of hand-to-hand combat, mastery of diverse weapons, world-class gymnastic talents, and high-tech gadgets, Black Widow remains as deadly as her namesake.
After the events of A-Day, Black Widow slips back into the shadows. Despite saving numerous civilians, her failure to help Captain America leaves her wracked with guilt, returning to a life of a lone-wolf spy.
This isn't the first time Laura Bailey has suited up as Natasha Romanoff; however, she brings a new level of nuance to the character in Marvel's Avengers' original story.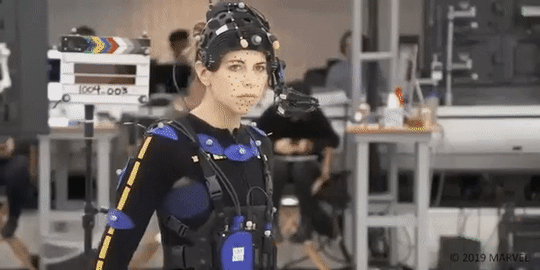 Speaking on the super spy, Bailey shared, "The fact that she is human, but is able to stand toe to toe with literal gods and super soldiers is pretty stellar. It's because she's always one step ahead of the game."
"She's been trained to understand people's psyche," added Bailey. "So even though her fighting abilities are amazing, I think her mind is what makes her truly super."
As seen in the 18 minute prologue trailer, Black Widow is especially equipped to take on Taskmaster alone at A-Day. "She knows Taskmaster," revealed Bailey. "They went to academy together. She's the perfect person to take him down because she knows his ego and weaknesses."
Some of the elements Bailey is excited to explore in this incarnation of Black Widow are her leadership abilities, and "embracing parts of her personality and skillset that may have been downplayed when the Avengers were together."
Vince Napoli, lead combat designer at Crystal Dynamics, explained, "Black Widow is a really complex and nuanced character; so it only makes sense that her gameplay and mechanics are designed in a way that compliments those aspects of her character."
"In a manner that is fitting of a trained assassin, Widow's gameplay loop is all about creating and exploiting enemy vulnerabilities," said Napoli. "Whether attacking enemies from behind or putting enemies into stun states that lead to quick take downs, playing Black Widow is about efficiency."
On May 15, 2020, get ready to transform into the skilled assassin.
Marvel's Avengers begins at A-Day, where Captain America, Iron Man, the Hulk, Black Widow, and Thor are unveiling a hi-tech Avengers Headquarters in San Francisco — including the reveal of their own helicarrier powered by an experimental energy source. The celebration turns deadly when a catastrophic accident results in massive devastation at the hands of Taskmaster and his mercenaries.
After the traumatic events of A-Day and blamed for the tragedy, the Avengers disband, and Heroes are outlawed. In the five years since, a new evil threat has emerged: AIM. AIM believes that science, not Super Heroes, will save the world. You will be tasked with reassembling Earth's Mightiest Heroes to take on this rising threat.
From Marvel Games, Square Enix, and Crystal Dynamics, Marvel's Avengers is an original, story-driven, third-person action-adventure game, the definitive Avengers gaming experience will allow you to rebuild and reassemble Earth's Mightiest Heroes. It features a cinematic single-player campaign with Hero Missions and co-op Warzone missions. Assemble a roster of Avengers, customize them to harness their unique powers, and go online in four-player co-op Warzones to defend Earth from escalating threats. Marvel's Avengers will release simultaneously for the PlayStation®4 computer entertainment system, the Xbox One family of devices including Xbox One X, Stadia, and PC.
Reassemble and Embrace Your Powers on May 15, 2020! Play the Beta first on PS4. Pre-Order for Beta Access!
The Hype Box
Can't-miss news and updates from across the Marvel Universe!