Games
Published July 1, 2020
Tony Stark Must Suit Up Against Ghost and Living Laser in New 'Marvel's Iron Man VR' Trailer
Learn how you can unlock the Iron Patriot custom deco this weekend in celebration of the game's release!
We're now less than 48 hours away from the worldwide release of Marvel's Iron Man VR! To get you stoked on its arrival, the folks over at Camouflaj, along with Marvel Games and Sony Interactive Entertainment, just dropped a brand-new launch trailer this morning.
Last week, we detailed a Guide on Everything We Know About Marvel's Iron Man VR, but the latest trailer has given us insight on a couple more things.
Let's tackle it here!
Ghosts of Tony's Past
Years after retiring from his role as a weapons maker, Tony Stark must now suit up to fight against Ghost and Living Laser, who have joined forces in attempt to take him and Stark Industries down once and for all.
Ghost makes her intentions clear in the trailer: "Welcome to your trial, Stark."
"The dead find you guilty on all counts," adds Ghost, "The living won't find you at all."
Living Laser
The launch trailer revealed another key antagonist keen on taking down Tony – Living Laser!
Marvel Comics readers will recognize Living Laser—the Super Villain created by Stan Lee and Don Heck, first introduced in THE AVENGERS #34—a recurring antagonist in Iron Man's rogues' gallery.
Last year, James Howell, narrative designer, writer & producer from Camouflaj shared a Marvel's Iron Man VR Reading List of his favorite Iron Man arcs. One of Howell's selects was IRON MAN: INEVITABLE from  Joe Casey and Frazer Irving.
"Frazer Irving and co-writer Joe Casey deliver a pensive mini-series that explores three facets of Stark," reflected Howell on the miniseries. "Readers see Tony as a socialite during his off hours, along with his attempts to rehabilitate Living Laser, a former enemy. Finally, Tony faces one of his most conflicted relationships: the Iron Man identity. With villains like Ghost and Spymaster, INEVITABLE grounds the hero with deep roots and years of experience."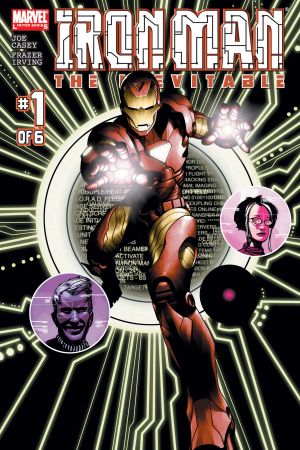 Iron Man: Inevitable (2005) #1
published

added to marvel unlimited

rating

writer

letterer

artist

colorist

penciller (cover)

editor
What is Marvel Unlimited?
The trailer also gives us further insight on two pieces of tech!
Skull
Stark Industries marketed the original Skull as an aerial bouncer for secure facilities. It lets loose suppressing fire when it detects a bogey, and it rams anything that survives.
Ghost reinforced the turret and ramming function with hardlight, giving it greater durability and stopping power.
Tips: Skulls are invulnerable when they charge their ramming attack. Strategize instead of using brute force.
Counter the ram attack by punching the Skull right before it hits you.
Rocket Punch a Skull when it's staggered, and it can crash into other drones, wrecking them.
Graverunner
The Graverunner hover tank targets low-flying aircraft. The Graverunner's palladium-fueled thrusters lift the surface-to-air platform off ground and water alike.
Ghost increased its missile capacity and programmed it to attack from a medium range, where its payload can blossom around a target.
Tips: Your Repulsors can clear the Graverunner's missiles with ease.
Graverunner tanks are heavily armored. Max out your damage by using every means available – weapon switching, Rocket Punch combos, and Ground Pound.
At medium range, Graverunners can activate Siege Mode and fire a missile barrage. Find cover or fly low to stay out of its way.
[RELATED: Top 10 Marvel's Iron Man VR Tech]
If you're interested in more tips for Marvel's Iron Man VR, including flying like Iron Man, dodging like a boss, Rocket Punching your way to victory, perfecting your loadout, and more, head over to the PlayStation Blog here.
SURPRISE BONUS: Iron Patriot Custom Deco
For the True Believers playing Marvel's Iron Man VR on launch weekend, we're stoked to share that you can unlock the Iron Patriot custom deco if you complete FRIDAY's flight challenge in Chapter 2 in under par time.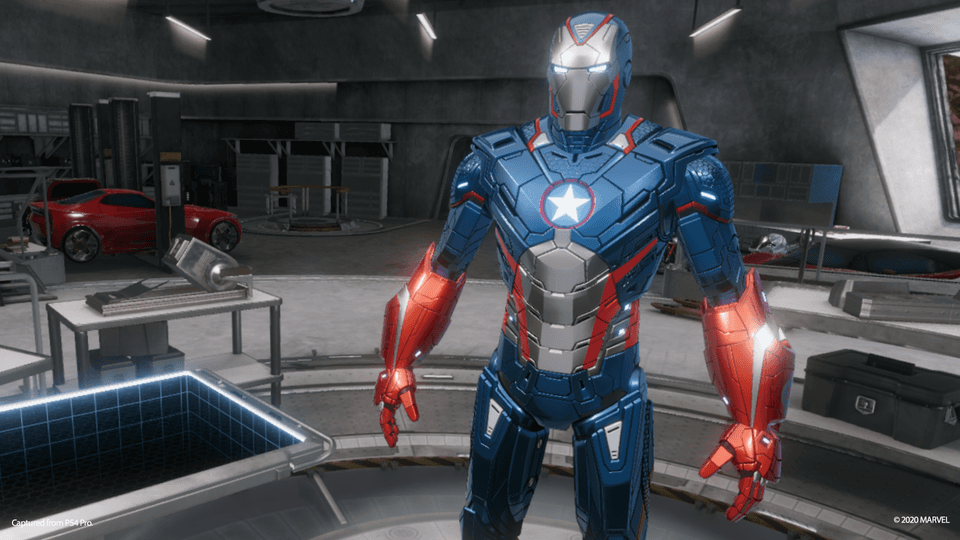 The Hype Box
Can't-miss news and updates from across the Marvel Universe!