Games
Published November 15, 2019
Mister Sinister Infiltrates 'MARVEL Strike Force' With Marauders Faction
Something Sinister this way comes...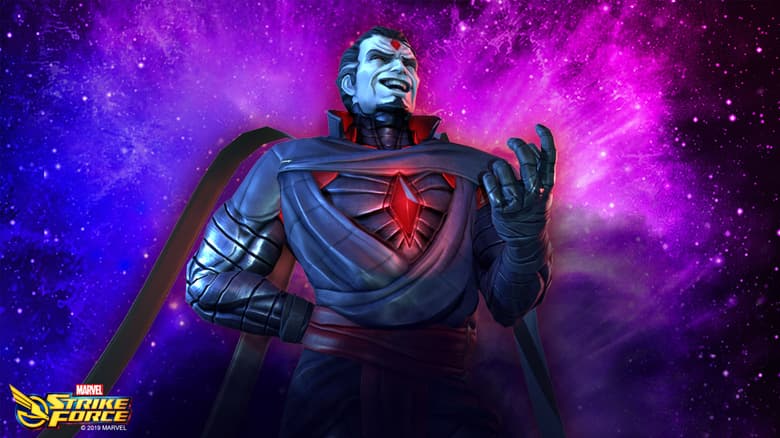 The Marauders have infiltrated MARVEL Strike Force.
The mobile RPG game welcomes master geneticist Mister Sinister (Dr. Nathaniel Essex), the new Support character for the Marauders. Mister Sinister joins telekinetic tank Stryfe, feral brawler Sabretooth, and master infiltrator Mystique.
Tap into your inner evil scientist with Mister Sinister, who has the ability to clone any opposing enemy, granting the Clones access to the original character's abilities, as well as sustain Maurader allies with Health, Regeneration, Ability Energy, and positive effects. But as any expert geneticist will tell you, clones are never 100% perfect copies, and as such, Mister Sinister's clones will not possess the same stats as the enemy target; Clone stats will scale with Mister Sinister's stats.
Mister Sinister's traits include Villain, Global, Mutant, Support, and Marauders. His battle kit includes Psionic Beam (Basic), Gene Therapy (Special), Clone (Ultimate), and Mutant Geneticist (Passive).
Psionic Beam attacks the primary target for damage plus damage per non-Cloned Marauders ally. Gain an assist from a random Cloned ally. Gain an assist from a random Marauders ally.
Gene Therapy clears Heal Block from the 2 most inured allies. Gain Offense Up. Transfer all positive effects from an ally Mystique to this character. Spread all positive effects from this character to all Mutant or Cloned allies. Heal all allies for Health, plus a percent of this character's Max Health. Heal all Clones for Health, plus a percent of this character's Max Health.
Clone summons a replica of the primary target. This Clone scales with Mr. Sinister's stats. Clone gains Defense Up for 2 turns. On War Defense, generate 2 Ability Energy for all Marauders and Cloned Allies.
With Mutant Geneticist, on Spawn, generate 3 Ability Energy for this character if non-Cloned. On turn, Heal for a percentage of Max Health plus a percent of Max Health per Marauders ally. Apply Regeneration to the 2 most injured Mutant allies. On Marauders ally's turn, if this character's Health is greater than 50%, redistribute 10% Health from this character to that ally. Gain Focus. Marauders allies gain Focus. Gain Max Health. Marauders allies gain Max Health.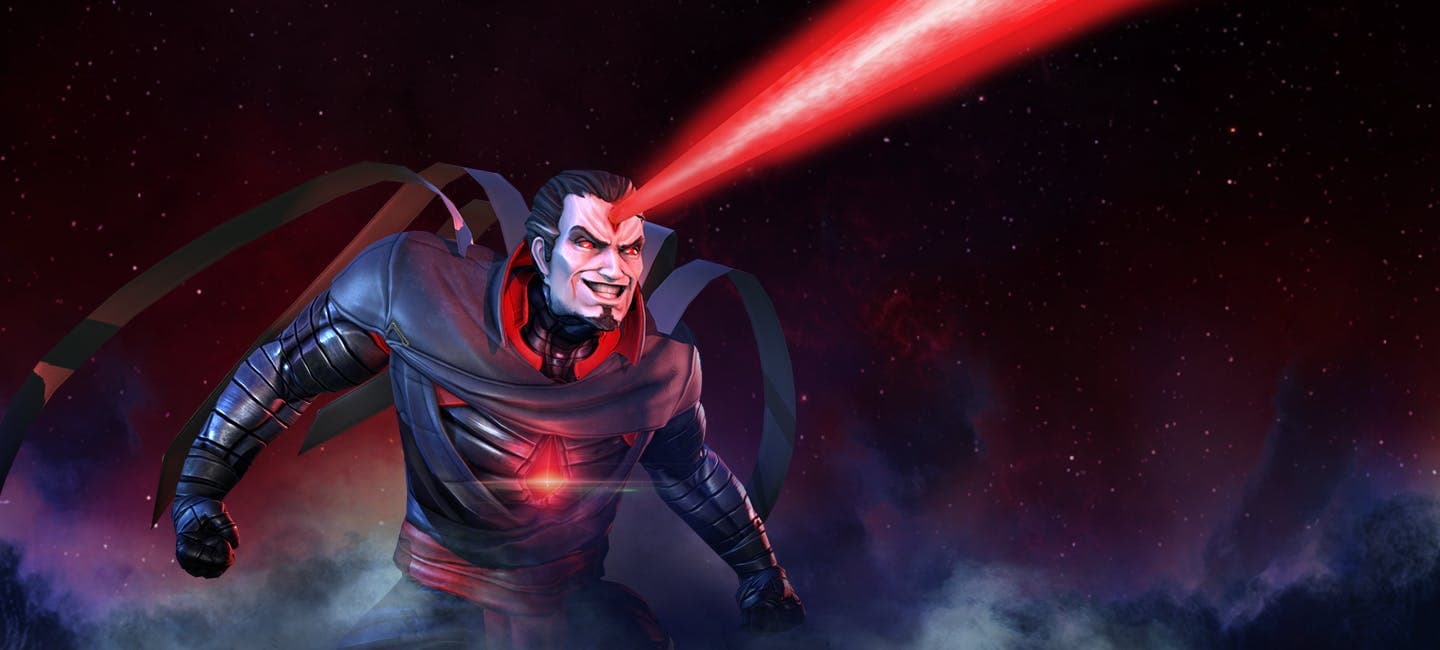 Recruit Mister Sinister now. This new character will surely evolve rosters and change the DNA of battles!
Don't miss a day next week, because a 24-karat calendar is coming your way. From November 11th until November 17th, log in each day and receive 300K in Gold! Finish off 2019 by boosting your roster with this one-week Gold rush.
Pick up MARVEL Strike Force on iOS and Android NOW!
Stay tuned to Marvel.com and follow @MarvelGames on Twitter for the latest news and info on "MARVEL Strike Force." Plus follow @MarvelStrikeF on Twitter and "MARVEL Strike Force" on Facebook.
The Hype Box
Can't-miss news and updates from across the Marvel Universe!