Games
Published November 30, 2018
This Week in Marvel Games: Crescent & Io, Prowler, and Magneto Enter the Fray Plus The Game Awards
Everything you need to know about Marvel Games, this week!
True Believers, every week, make your way over to Marvel.com for a rundown of all this week's Marvel Games news, from console game releases to character drops to mobile event updates, and more!
The MARVEL Future Fight 'Crescent' update is officially live!
In the v460 'Crescent' update, meet the mobile game's third original characters—Crescent and her spirit bear protector Io. The update also has new uniforms for Luna Snow and Sharon Rogers Captain America. Find out all new details about Crescent & Io here, and the v460 update where our heroes take on sorceress Morgan Le Fay here.
MARVEL Future Fight is available worldwide on the App Store® and Google Play™. 
It's mutant mayhem as we welcome the Brotherhood to the fight!
The leader of the Brotherhood, Magneto, is effective alone, with Area of Effect control and damage abilities, but he's also a powerful ally--boosting the stats and abilities of every other Brotherhood member. Magneto manipulates magnetic forces to wreak havoc with enemy positions and unlock the true potential of his Brotherhood of Mutants. Are you ready for the Master of Magnetism?
With Magneto in the picture, the Brotherhood is an intimidating team. First, Magneto's Ultimate can pull enemies together for his Brotherhood members with AoE to do collective damage. This magnetic Ultimate is also great for non-Brotherhood teams that rely on adjacent or AoE Abilities. Lastly, Magneto brings Ability Blocks, Blinds, and the removal of positive effects to the table, so if Juggernaut gets knocked out of action, the team can still stand strong.
The Magneto Legendary Event has begun! This epic event requires X-Men and Brotherhood characters to join the mutant fun. That means Wolverine, Storm, Mystique, Juggernaut, Sabretooth, and Pyro are invited to the party. Like their previous Legendary Events, the number of mission tiers you can attempt is equal to the lowest star level across your team of five. You'll need your team of five at five stars to unlock Magneto. Magneto is one of the most powerful characters in MARVEL Strike Force. He unlocks at 5 Stars/310 shards and his synergies with his fellow Brotherhood members make him a force to be reckoned with.
And with tips on magnets and how they work, we present S.H.I.E.L.D. Medic and Magnets 101:
Entering the fray this week is 4-star Prowler (Aaron Davis). Recruit him to your roster in the hit mobile game starting today here!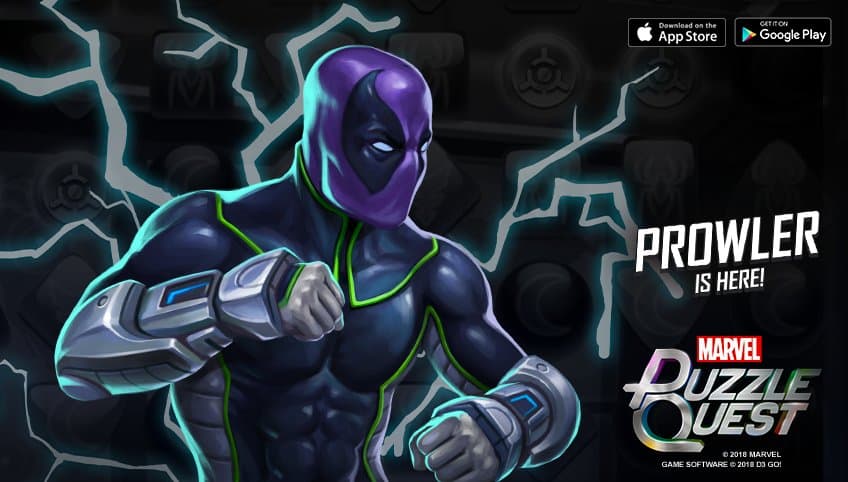 The Prowler is a master thief, known for taking out big names in the darker alleys of New York City. With gadgets pilfered from years on the job, Aaron Davis pulls off high-profile heists, making enemies wherever he goes. With years of double-crossing catching up to him, how long can this criminal get away with murder?
The 4-star Rarity showcases three powered abilities. When Prowler sees something he wants On the Prowl, there's not much you can do to keep it from him. At the start of each turn, fortify 2 enemy Strike, Attack, or Protect tiles. Whenever your team matches a Fortified enemy Strike, Attack, or Protect tile, Prowler steals that tile and improves it by 364.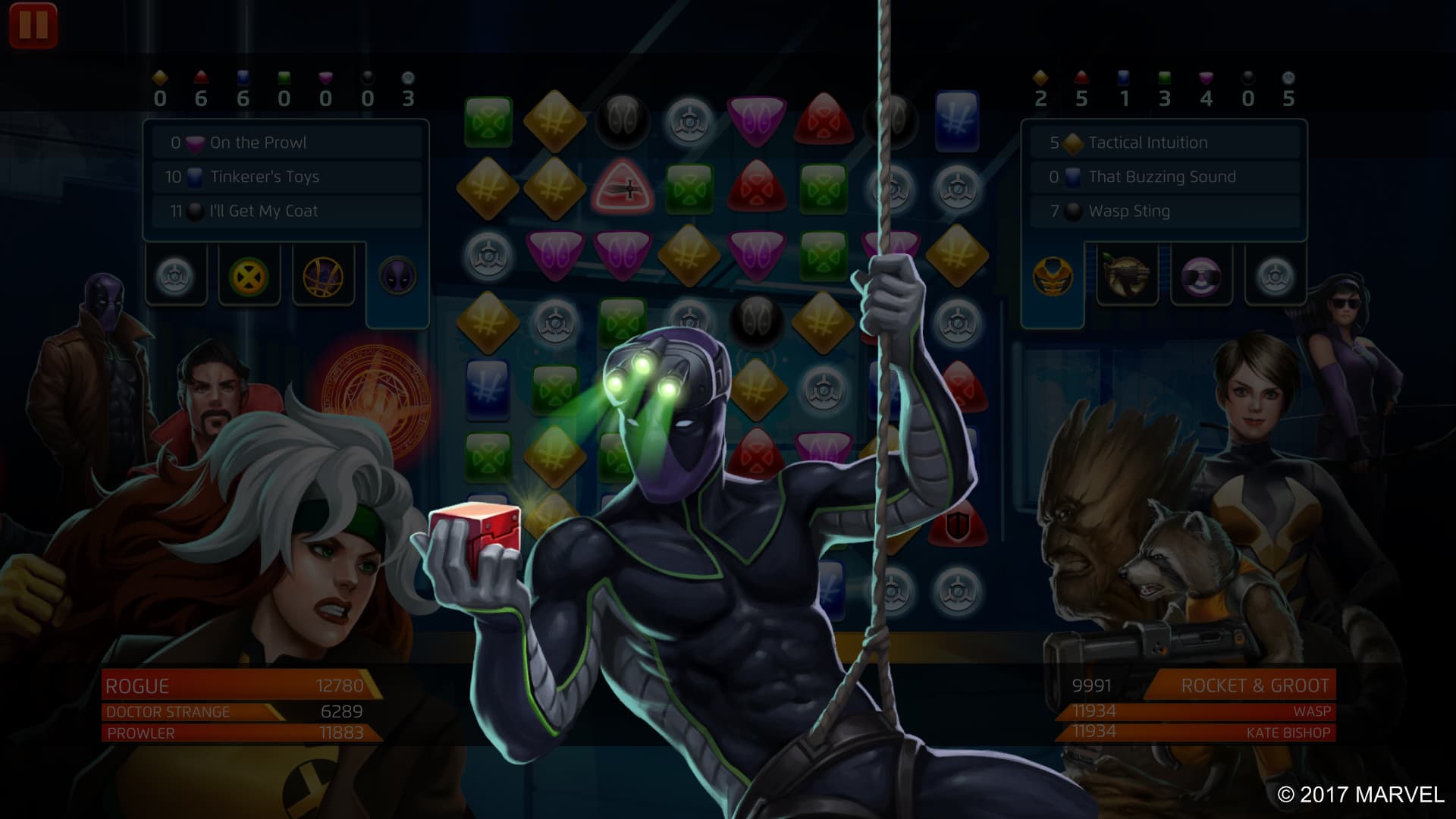 The Tinkerer's electrified gadgets, Tinkerer's Toys, pack a punch, but only if Prowler can figure out how to use them. Deals 3,737 damage and stuns the targeted enemy for 3 turns. If your team has more total Strike, Attack, or Protect tiles than the enemy team does, also deals 2,724 damage to all other enemies.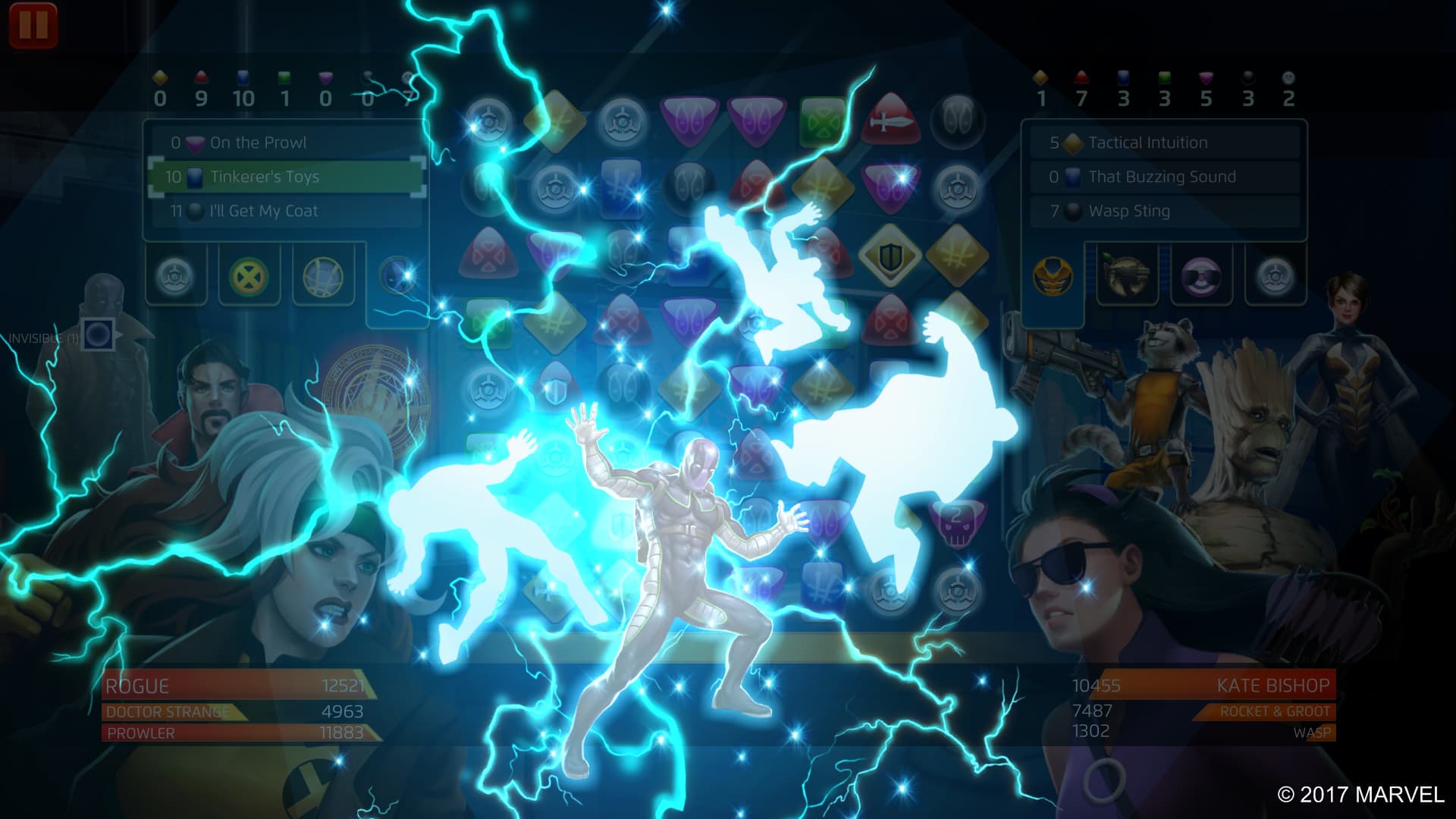 When things get dicey, Prowler steals away, I'll Get My Coat, leaving his allies to clean up the mess. Creates 3 strength 256 friendly Strike tiles and 2 strength 126 enemy Strike tiles, then turns Prowler Invisible for 3 turns.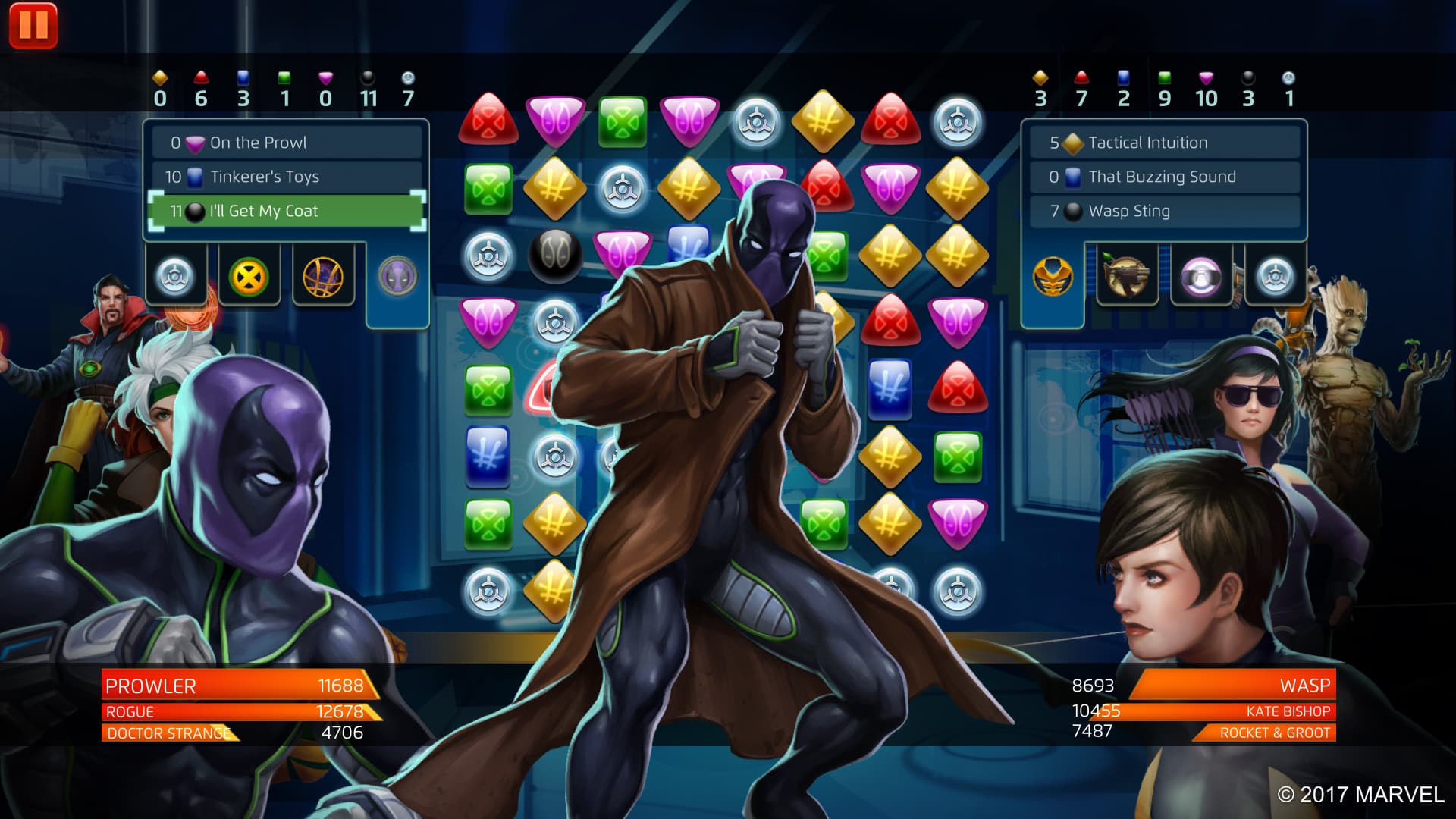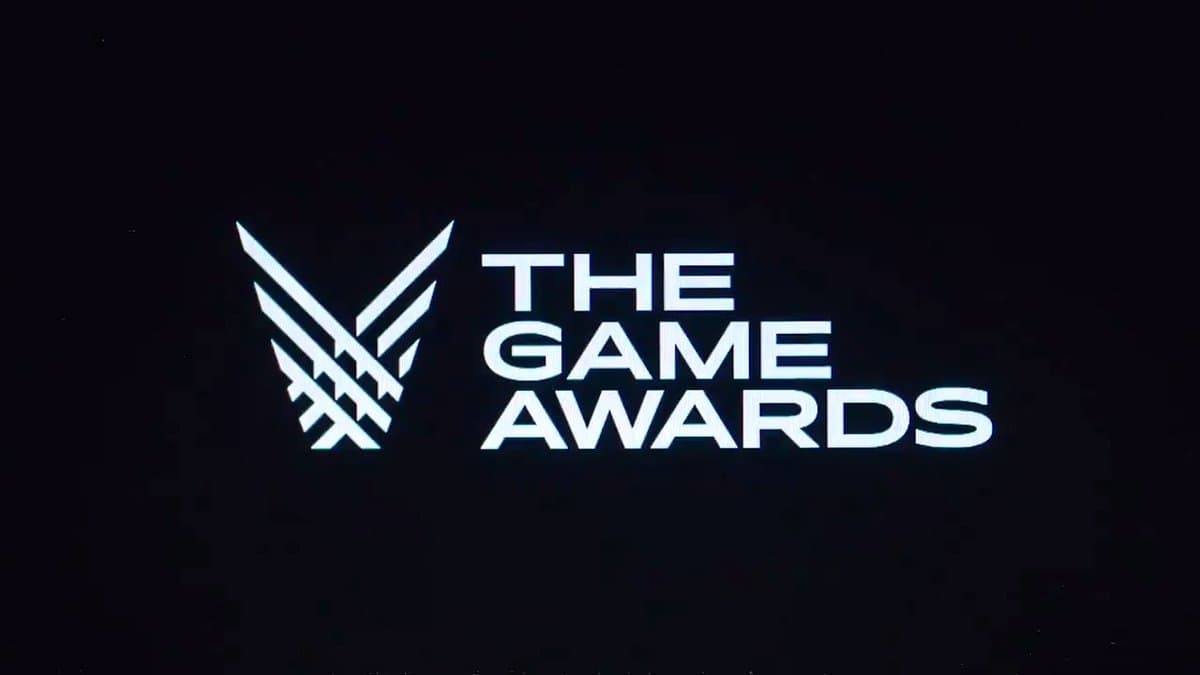 Marvel's Spider-Man is nominated in 7 categories for The Game Awards, including Game of the Year. Other nominations include Best Game Direction, Best Narrative, Best Score/Music, Best Audio Design, Best Performance and Best Action/Adventure Game.
You can vote daily for Marvel's Spider-Man at https://thegameawards.com. Voting closes at midnight PST on December 5th. The Game Awards will be streamed live on December 6.
Stay tuned to Marvel.com for Marvel Games news and interviews and follow Marvel Games on Twitter for more!
The Hype Box
Can't-miss news and updates from across the Marvel Universe!