Gear
Published April 12, 2017
Groot Guide
Gear up for "Guardians of the Galaxy Vol. 2" with Groot goods!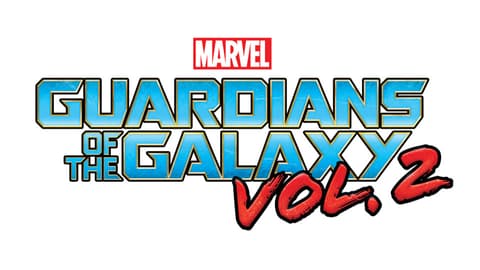 In anticipation of "Guardians of the Galaxy Vol. 2" we compiled a list of all your essential Groot goods. See below for photos and links on where to buy.
Marvel Guardians of the Galaxy Dancing Groot: Bring the ultra-groovy style of Guardians of the Galaxy to life with this music-playing, sound-detecting, limb-shaking Dancing Groot! When internal or external music is detected, Groot's eyes light up and Groot starts dancing! Don't be afraid to join in – just wave those branches…uh, arms… and shake it to the music!
Legends Series Figures: From potted prodigy to towering tree-like humanoid, Groot uses powers of regeneration to become a legendary defender of intergalactic justice. Imagine giving the galaxy something to root for with the 9-inch Groot figure, modeled after Groot in his adult form. Then, pretend to meet Groot as just a sapling with the included 2 1-inch Groot figures, which stand as reminders that inside every tree there is an even smaller tree. Featuring 3 Groot figures with movie-inspired design and detail, the Groot Evolution pack from the Marvel Legends Series is an epic addition to any collection of legend
XPV Remote Control Rock N Roll Groot: Control Groot as he dances to music from Guardians of the Galaxy Vol. 2. The XPV Radio Control Rock N Roll Groot includes 2 modes: free dance lets you control Groot, and groove mode let's him do his own moves to any song that's playing. Groot can even get back upright after dancing on his side! Use the "shout out" button on the remote to trigger 4 different "I am Groot" phrases.
POP! Marvel: Guardians of the Galaxy Vol. 2 – Groot: Groot from Marvel's upcoming blockbuster, Guardians of the Galaxy Vol. 2, is given a fun, and funky, stylized look as an adorable collectible Pop! vinyl bobble-head from Funko.
Mattel Groot Character Car: The premium large-scale Groot Hauler based on the tree-like humanoid character from Marvels Guardians of the Galaxy grows and shrinks just like the hero. This feature allows Groot to store and carry all of your super hero character cars in the Hauler body. You simply pull and push the Hauler truck bed in order to accommodate more of your team! There is also a place of honor on Groot's head for his best buddy, Rocket Raccoon, as well a large blaster to let Rocket take out the bad guys. This large Groot is ready to carry all of the Guardians of the Galaxy into their next adventure!
Marvel Groot USB Car Charger: Check out this ThinkGeek creation and exclusive! With two USB charging ports, Groot dances while plugged in and turned on – he's sound activated!
Marvel Guardians of the Galaxy Vol. 2 – Face of Groot I Feel T-Shirt
Guardians of the Galaxy Vol. 2 Groot Tape – Men's T-Shirt
Marvel Guardians of the Galaxy Vol. 2 – Baby Groot Watercolor Girls T-Shirt: The adorably teensy Baby Groot from Marvel's Guardians of the Galaxy Vol. 2 is given a colorful watercolor style treatment on this fitted white tee. Illustration design features Groot's adorable face.
Marvel Guardians of the Galaxy Vol. 2 – Baby Groot Mix Tape Girls Crop Tank Top Hot Topic: Aww, Baby Groot doesn't know how a cassette tape works! We're not surprised. He is a millennial, after all. Listen to your Awesome Mix Vol. 2 while wearing this crop tank top from Marvel!
Groot Drinkware: If you're a big fan of the tree-like Guardian, you'll want this adorable 4 1/2-inch tall Guardians of the Galaxy Vol. 2 Groot 18 oz. Ceramic Oval Mug inspired by the Guardians of the Galaxy Vol 2 movie. Crafted in a unique oval shape in high-quality stoneware, it features a bold, bright image of Groot on the front, with another smaller image of him and the words "I am Groot" on the back. Dishwasher and microwave safe.
Groot Action Figure – Marvel Select – 10'': The towering twisted member of Guardians of the Galaxy plants his feet as this poseable Groot Action Figure by Marvel Select. Includes interlocking detailed environment base.
Groot Mug: Take a hefty sip of your morning brew with your galactic friend Groot on this sculptured hot beverage mug, based on the tree-like character from Disney's Guardians of the Galaxy.
Sound Machine: You'll be in tune with Star-Lord and the rest of the Guardians of the Galaxy with this cool Sound Machine. Inspired by the "Awesome Mix" cassette tape in the original, this features cool sound effects and music at the touch of a button.
Groot Journal: Let your imagination do the talking and jot down your brilliant ideas in this notebook inspired by Groot from Guardians of the Galaxy Vol. 2. It comes with a galaxy of pages and a handy little bookmark so you never lose your place!
Night Night, Groot: It's been a long day for baby Groot and he's ready to be tucked in for bed. Just as his eyes start to close, Rocket Raccoon bursts onto the scene! Root can't go to sleep yet, there's a whole galaxy that needs to be defended and they must work together to save the day! Then maybe, just maybe, Groot will finally get the rest he deserves!
The Hype Box
Can't-miss news and updates from across the Marvel Universe!