Movies
Published January 15, 2019
13 Standout Moments from the 'Spider-Man: Far From Home' Teaser Trailer
From Peter Parker meeting Nick Fury to Mysterio's debut, there's a lot to be hyped for!
As you can see above, the teaser trailer for "Spider-Man: Far From Home"  has arrived, giving Spidey fans worldwide their first look at the new film, opening July 5! 
There's a lot of excitement throughout the trailer, as we see Peter Parker (Tom Holland) travel overseas on a school trip only to find much more trouble than expected. Below, we've collected 13 standout moments, as we ready for Spider-Man's next big screen adventure! 
"Thank you, Spider-Man!"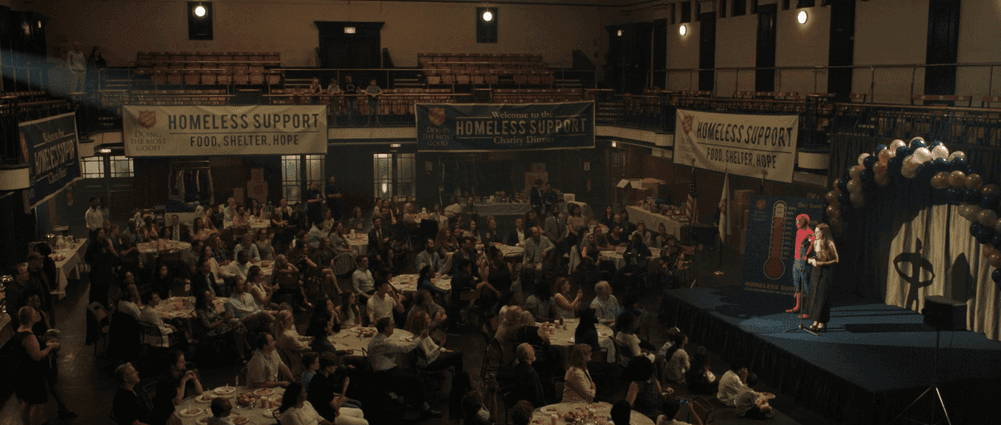 Spider-Man is, of course, your friendly neighborhood Spider-Man, so it seems fitting that the trailer begins with Spidey stepping up for his community at a benefit to help the homeless – and with Aunt May (Marisa Tomei) alongside him! 
Happy Returns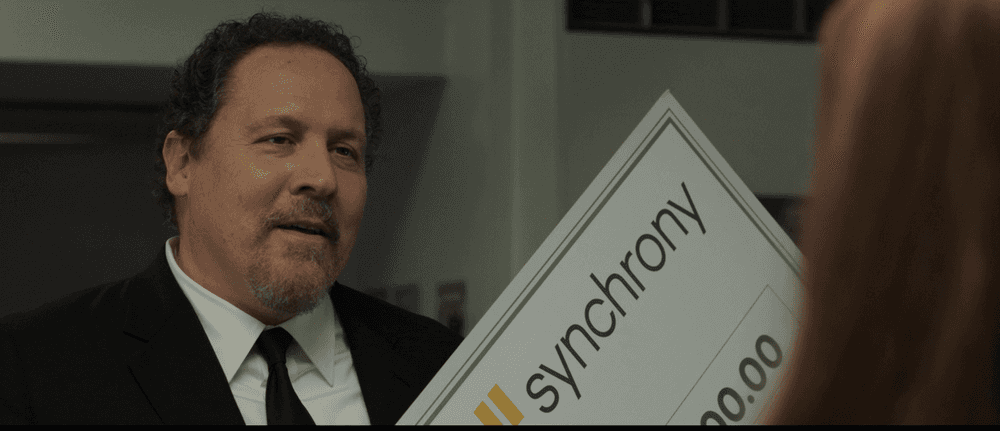 Happy Hogan (Jon Favreau) is back to once more lend Peter Parker support… but Peter is not so sure of what to make of the notable friendliness between Happy and Aunt May. 
"Pack your suit?"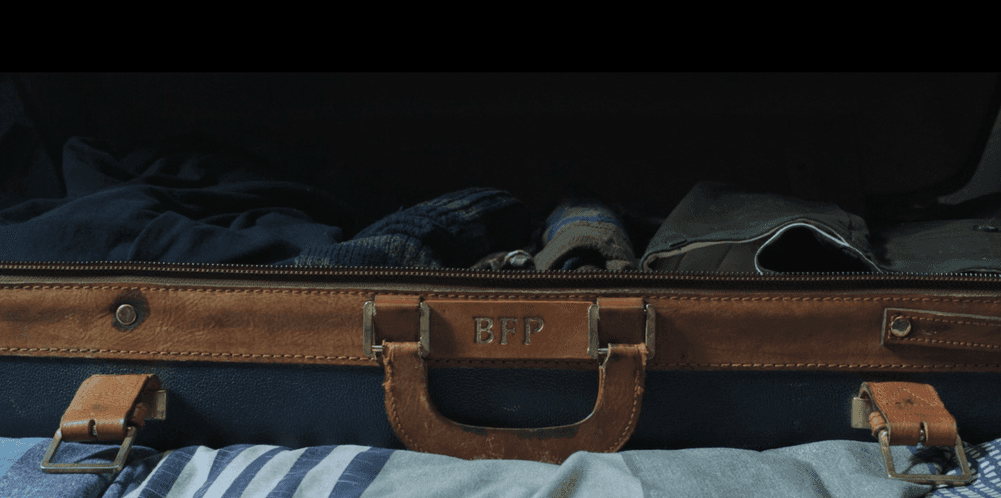 There's a couple of things that stand out about when we see Peter packing for his trip, including his decision to not bring his Spider-Man suit, and the glimpse of his old suitcase, with the initials BFP. It's not hard to guess what responsible person that may have once belonged to… 
Pretty People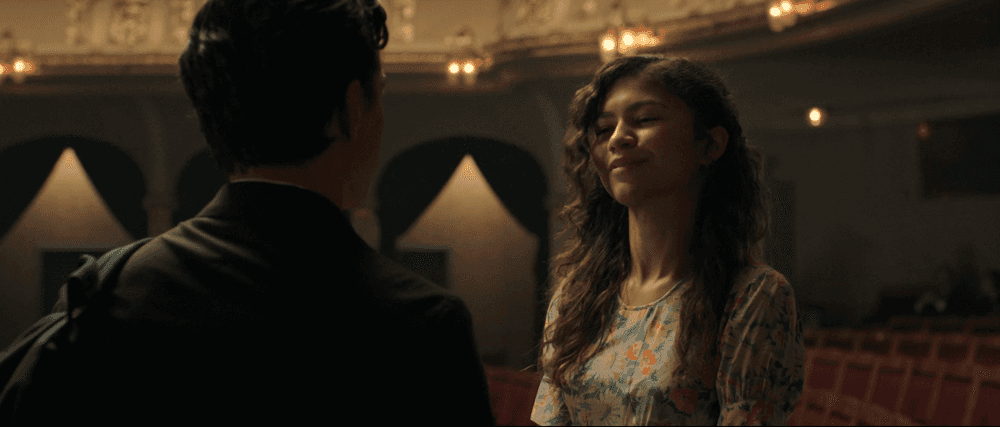 During our glimpses of Peter, Ned (Jacob Batalon), and their classmates trip abroad, we also see that the dynamic between Peter and MJ (Zendaya) may be evolving… even if she can't resist continuing to mess with him from time to time. 
"So nice to finally meet you"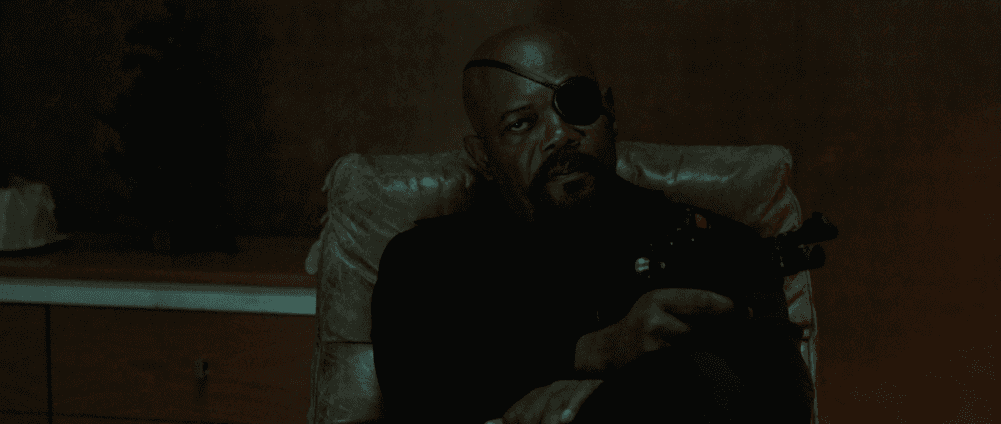 Spider-Man and Nick Fury are two key figures in the Marvel Cinematic Universe, so it's certainly notable to finally see them meet here, as Samuel L. Jackson makes his ever-cool presence known. (Though sorry, Ned!) 
Gliding Spider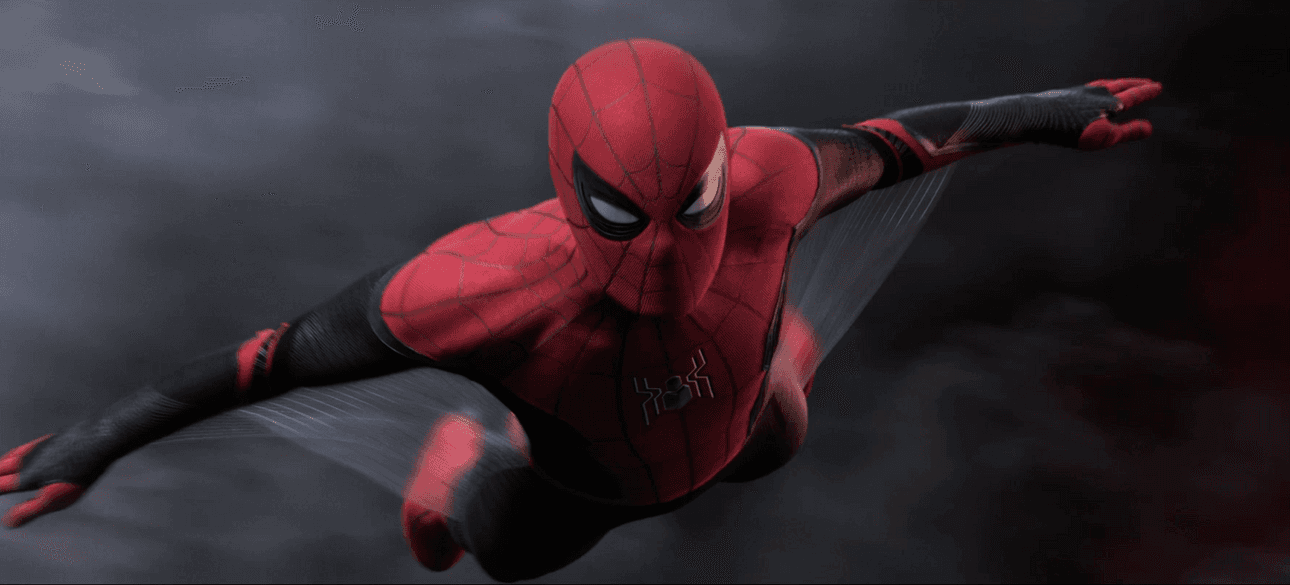 Spider-Man used his suit's gliding capability at a key moment in "Spider-Man: Homecoming" and it looks like he's going to be needing it in a big way in "Spider-Man: Far From Home," all while rocking a new variation of his suit. 
"We've got a job to do"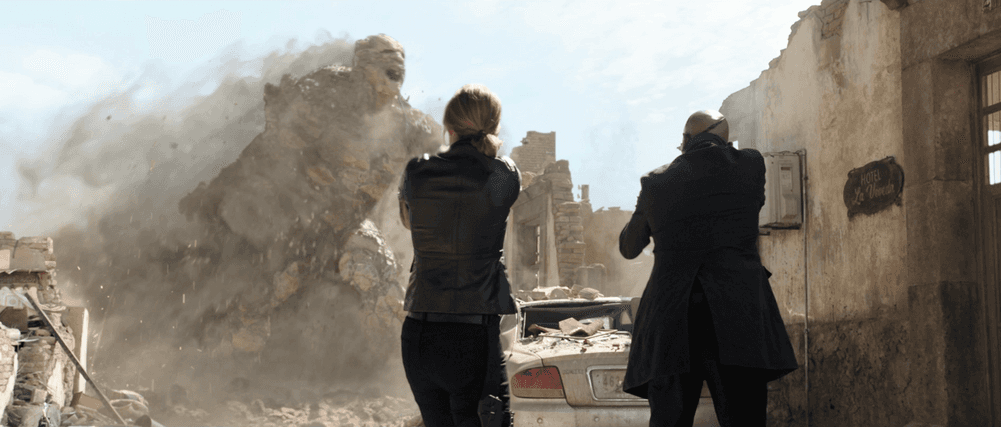 Just why does Nick Fury need Spider-Man's help? We know that "Far From Home" involves elemental creature attacks, and we get our first look at such a thing with this rocky creature…
Bridge Troubles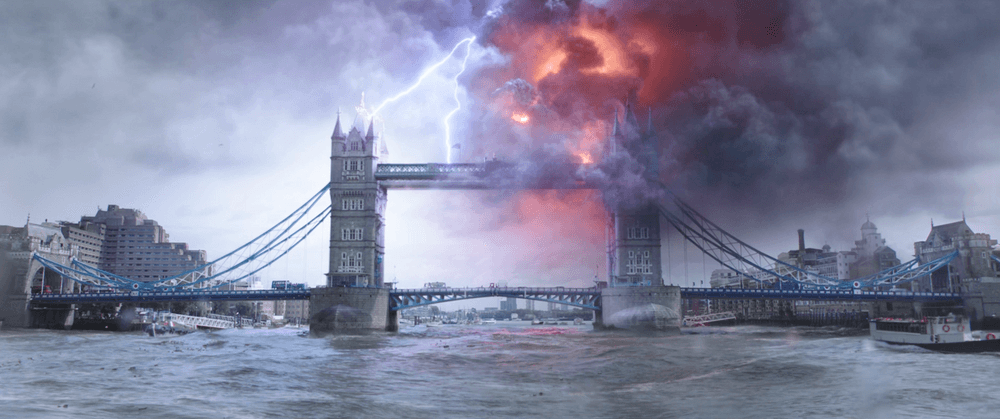 …and then this fiery menace atop London's iconic Tower Bridge. 
New suit, who dis?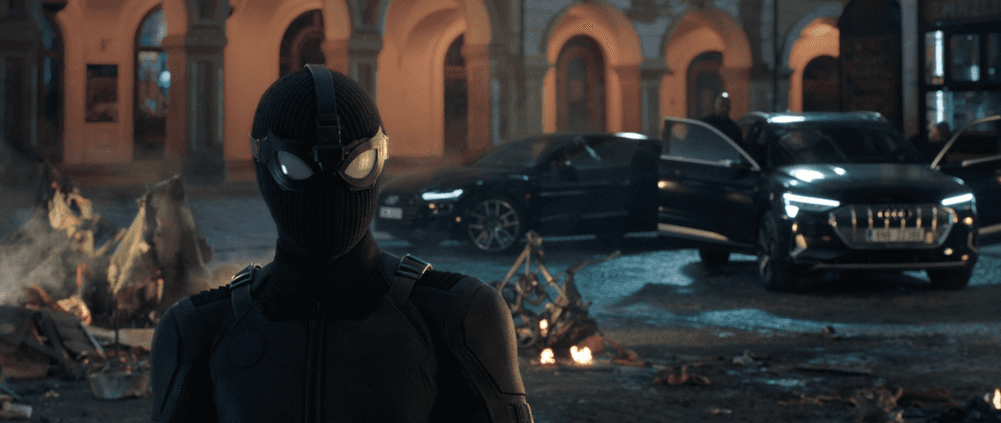 Looks like Spider-Man is getting pretty stealthy in "Far From Home" too, as we see Peter wearing this new, all-black costume at one point. 
Cool, clear water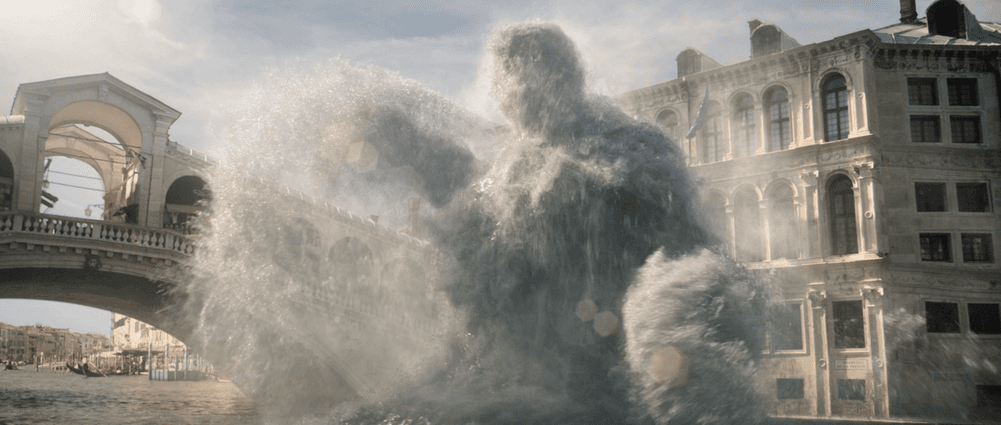 The elemental attacks continue as the trailer reaches its end, this time via a menace who offers plenty of hydration…  
"You don't want any part of this!"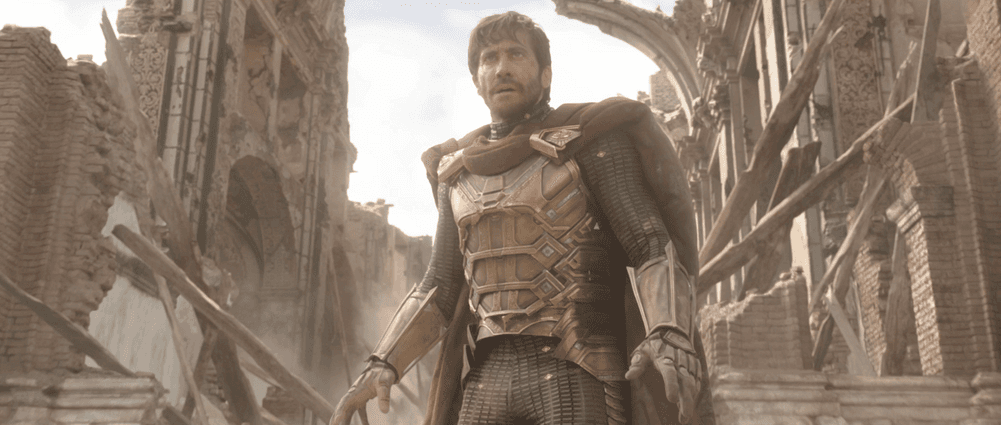 Who can save the day from this vicious attack? Peter Parker, sans suit, is having some issues, but suddenly a new player enters the game in the form of Mysterio (Jake Gyllenhaal)! 
Behold the fishbowl!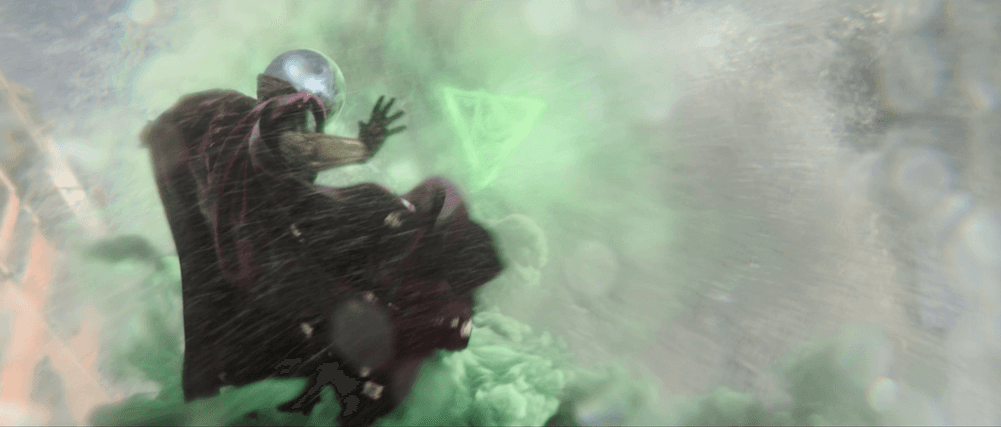 Mysterio fans from the comic books of course are very familiar with his iconic, orb-shaped helmet – which has been referred to as many, including by Spidey himself, as a fishbowl. Thus, it's incredibly satisfying to see Mysterio unleash his abilities at the end of the trailer…. While rocking that headgear! 
Oh, Flash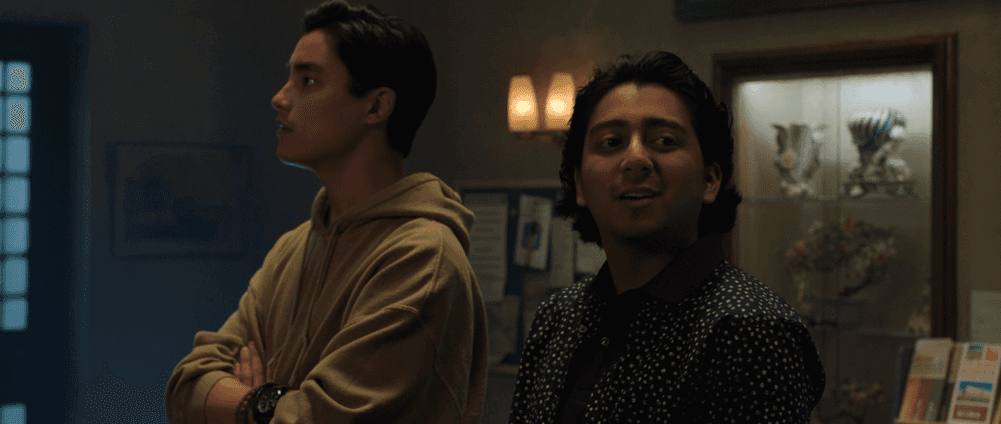 Of course the actual final beat of the trailer is provided by Flash Thompson, who still has plenty of love for Spider-Man… but less for Peter Parker.  
"Spider-Man: "Far From Home" opens July 5, 2019!
The Hype Box
Can't-miss news and updates from across the Marvel Universe!