Movies
Published December 3, 2019
10 Major Takeaways From the 'Black Widow' Trailer
Phase Four kicks off in theaters May 1, 2020!
The Black Widow trailer is here, and Natasha Romanoff is done running from her past. For those who didn't attend San Diego Comic-Con or D23 Expo this past summer, here's your first look at the brand new movie, hitting theaters on May 1, 2020! 
Now that you've seen the teaser (whether once or a dozen times so far) here are some of the biggest takeaways from it! 
Nat's past
Natasha has long talked about her time before the Avengers, but aside from a few snippets here and there, we haven't seen much. The trailer reminds us her upbringing in the Red Room, and her time training to be a Black Widow when she was younger. 
And Nat's first family
Early on in the trailer, Natasha also mentions how joining (what was then) S.H.I.E.L.D. gave her a "family" she had long been searching for. While she muses on this via a voice-over, we see images of her leading Steve Rogers and Bruce Banner into the helicarrier during The Avengers, a moment with Hawkeye, and a shot of Nick Fury. But, as we're about to find out, Nat at one point had a very different "family" before all of this...
Sisters reunited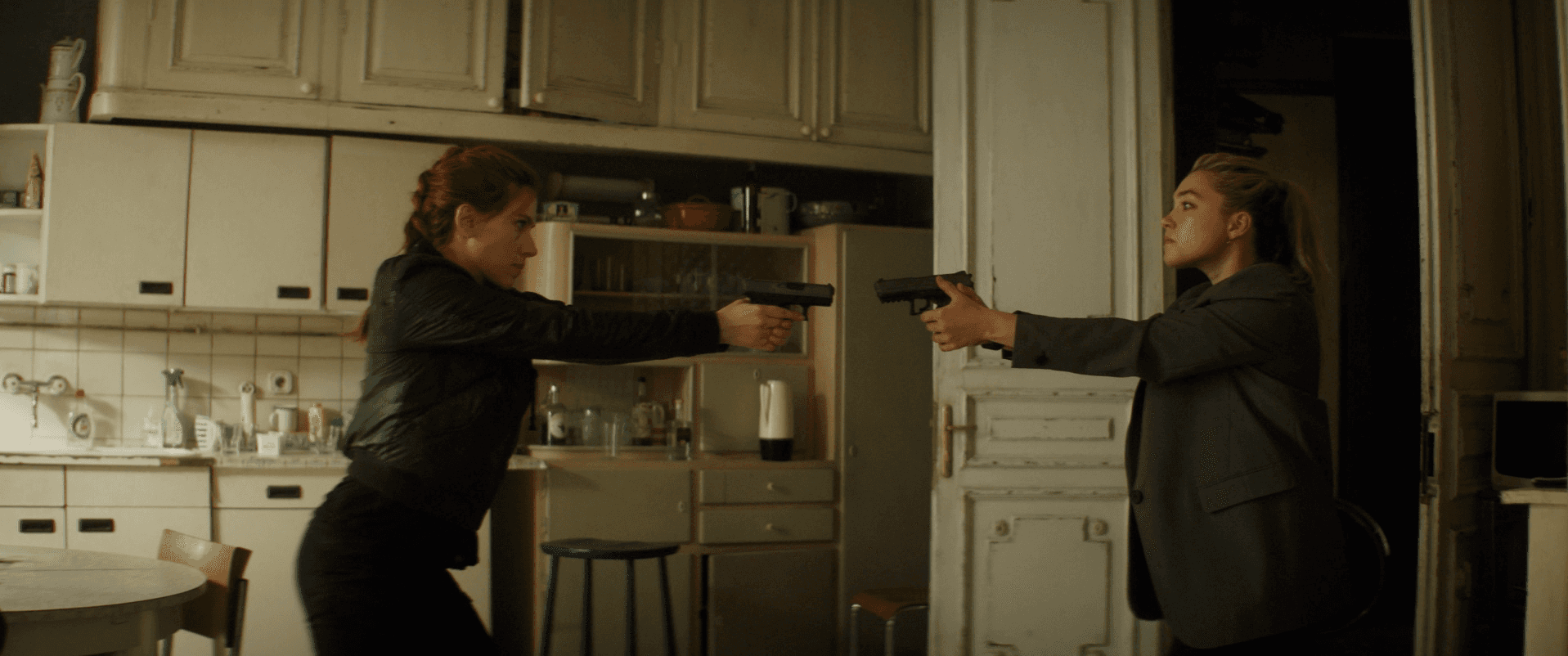 How do you greet your family after some time apart? If you're Natasha and Yelena, you say hello with a knock-down, drag-out fight including guns, knives, punching, kicking, and tossing each other through doors. Both women are completely capable of holding their own and some of their fighting techniques are near-identical. Has Nat finally met someone who can keep up with her when it comes to throwing punches? 
But who is Yelena? She's another Widow just like Natasha.
The new black tactical suit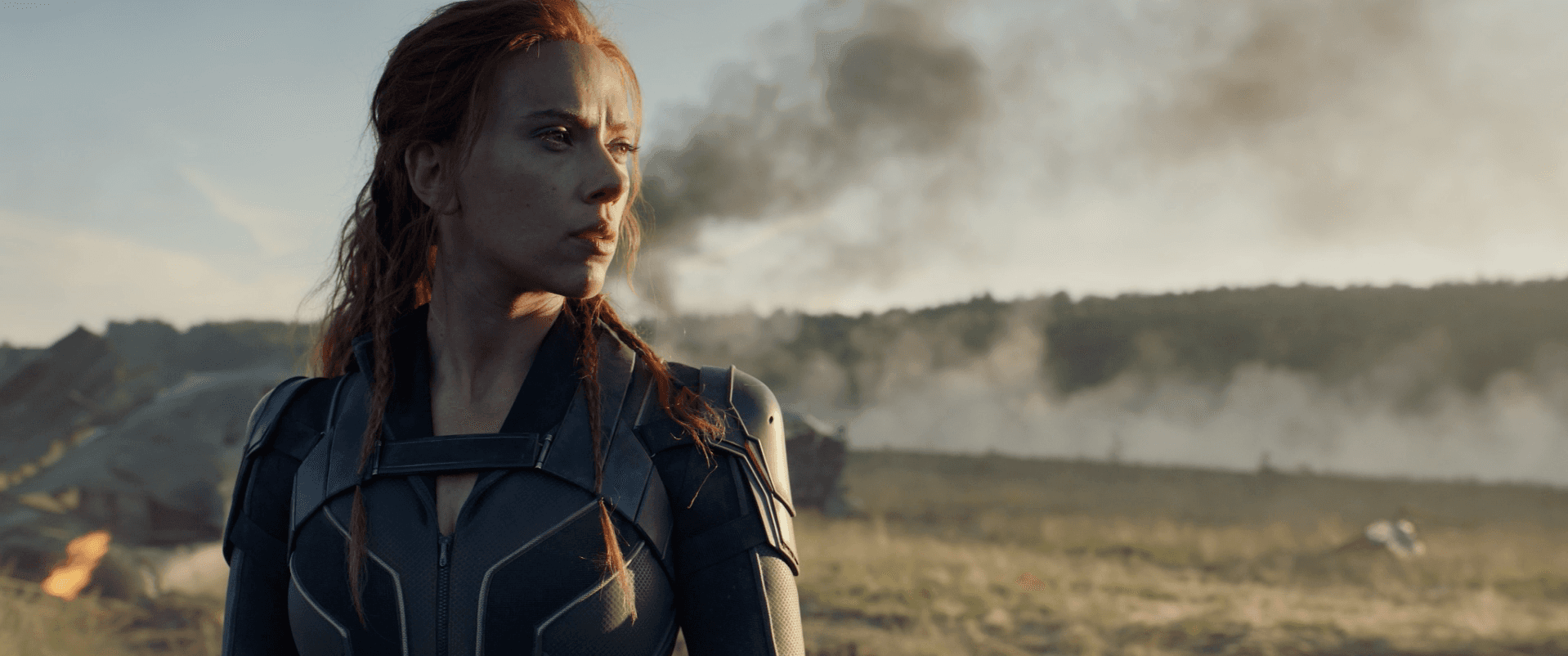 In a quick blink-and-miss-it moment, we see Natasha in a brand new black suit, that appears to be way more tactical than what we're used to seeing her in. It's got way more armor, per say, along with a backpack strapped to her. 
The white suit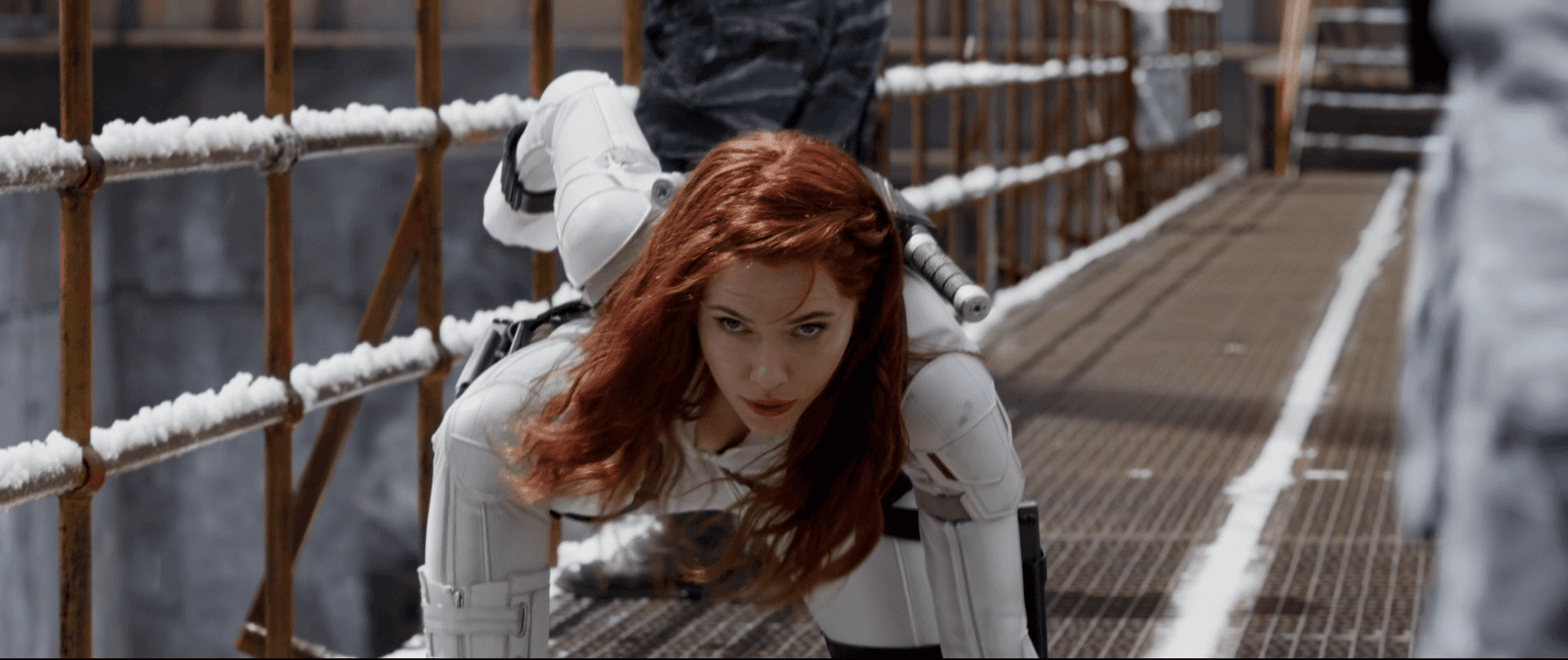 Over the years we've seen Nat suit up in a variety of different dark, black outfits. Well, that's all about to change as for parts of the trailer Natasha can be seen wearing an all-white suit. We might not have seen this before in the MCU yet, but Black Widow's white suit first appeared in 2010's BLACK WIDOW: DEADLY ORIGIN.
Taskmaster makes an appearance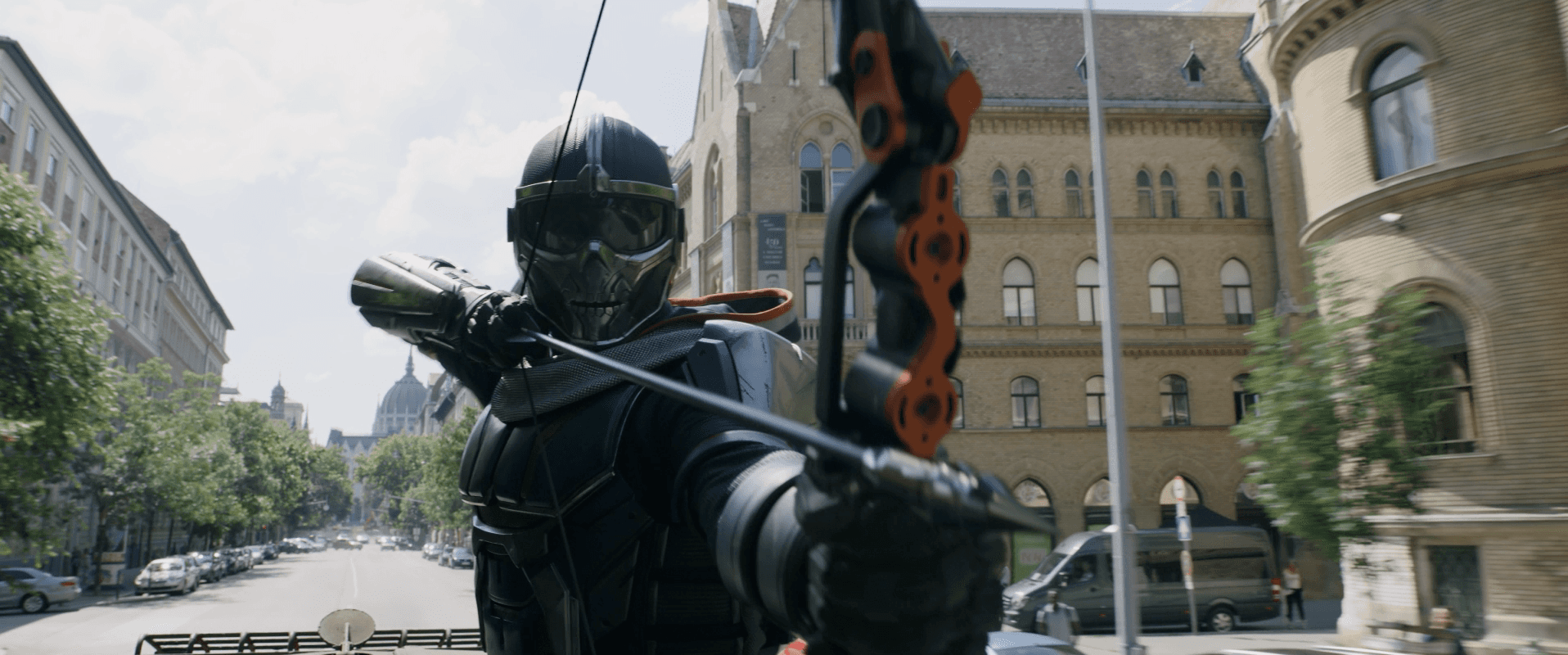 Taskmaster first appeared in THE AVENGERS #195 back in 1980, and now 40 years later he's making his way to the big screen! As for the character in the comics, his abilities greatly lie with the fact that he can instantly comic and mimic an opponent, making him highly skilled at combat with these "photographic reflexes." As for weapons, he's got a rotating artillery, but here we see him use a giant bow and arrow.
Meet Melina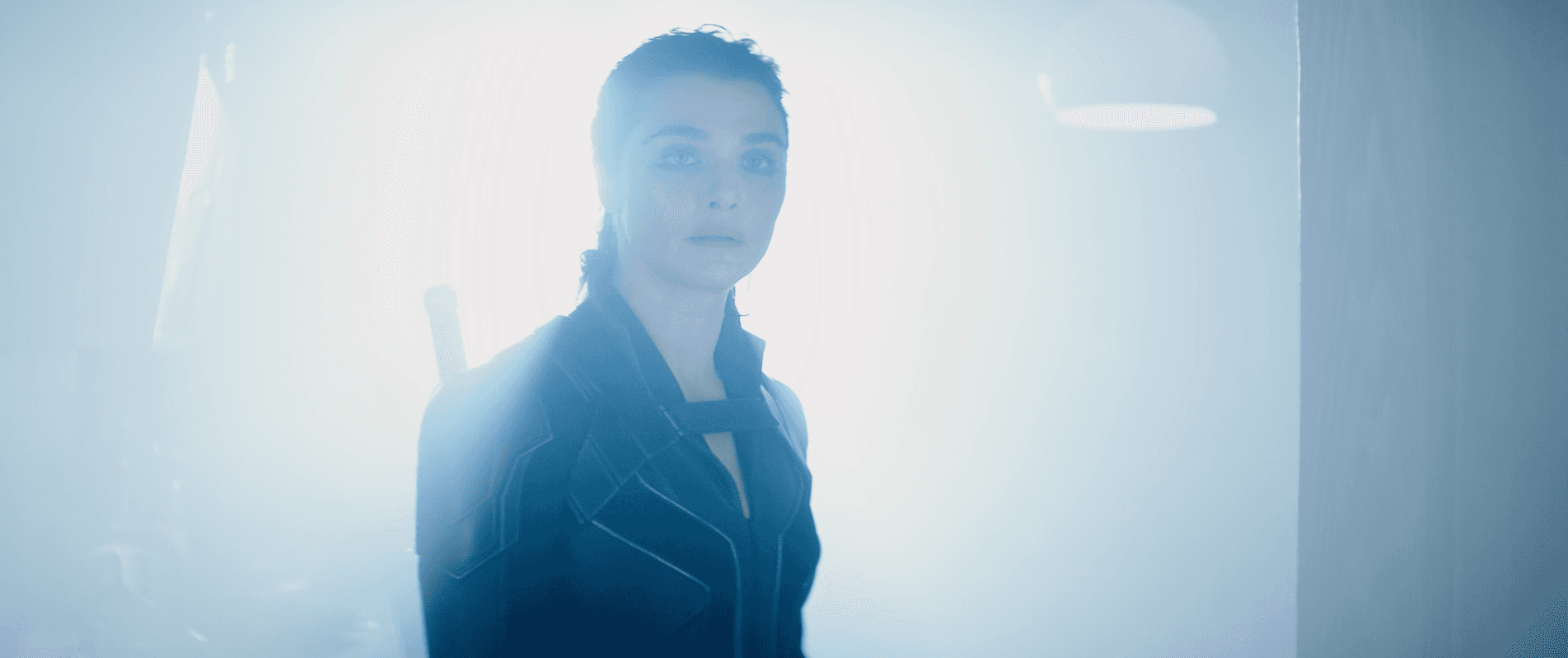 Another Widow we meet is Melina, who "has been cycled to the Red Room 5x through the Widow program."
Congrats to Alexei, because he's got his Red Guardian suit back!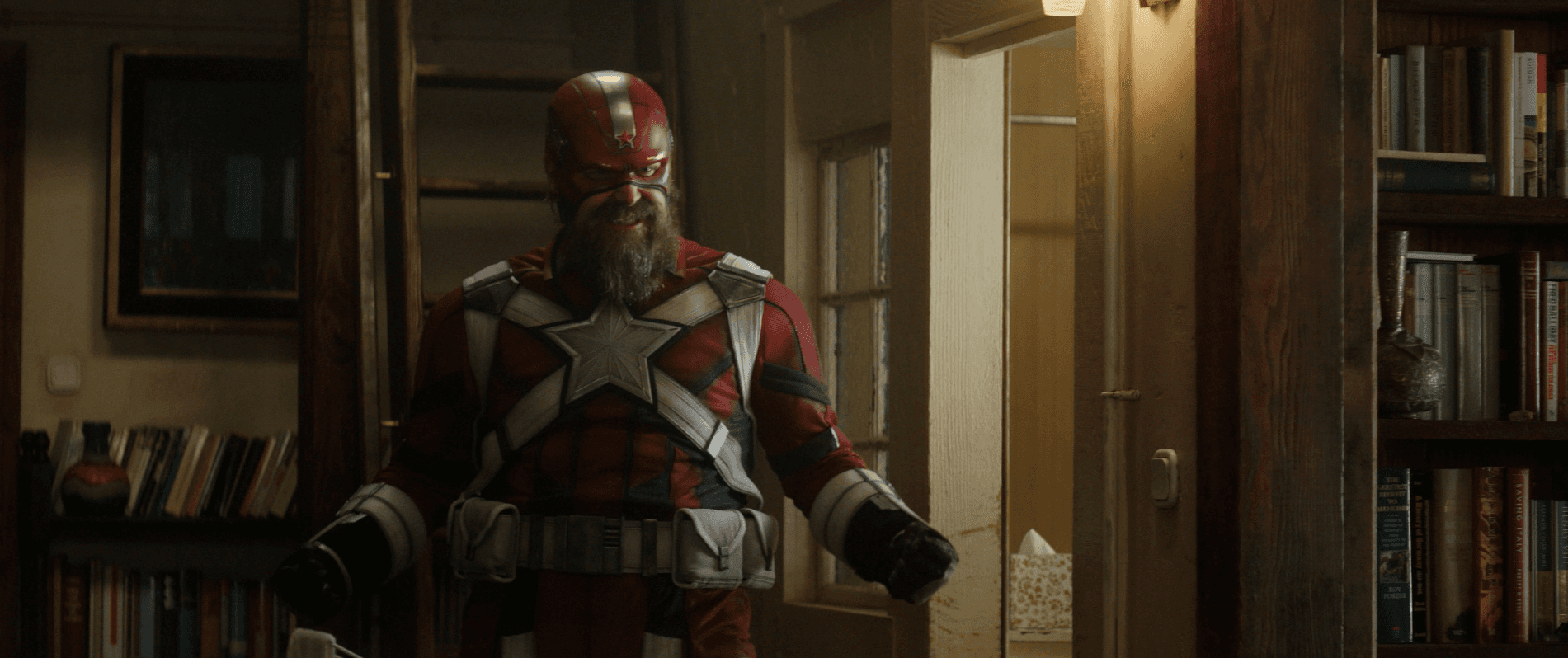 If you were at this year's D23 Expo, you saw a snippet of a scene where Alexei has to fight his way out of prison. Clearly, he gets out. But then he finds himself in a family reunion with Natasha, Yelena, and Melina. For the first time in a while, he tries on his Red Guardian suit and helmet, and guess what? It still fits! 
As for who the character is in the comics, to put it gently, he's "Russia's response to Captain America", but without any super-soldier serum. However, Alexei is still powerful at hand-to-hand combat. 
Nat skydives into chaos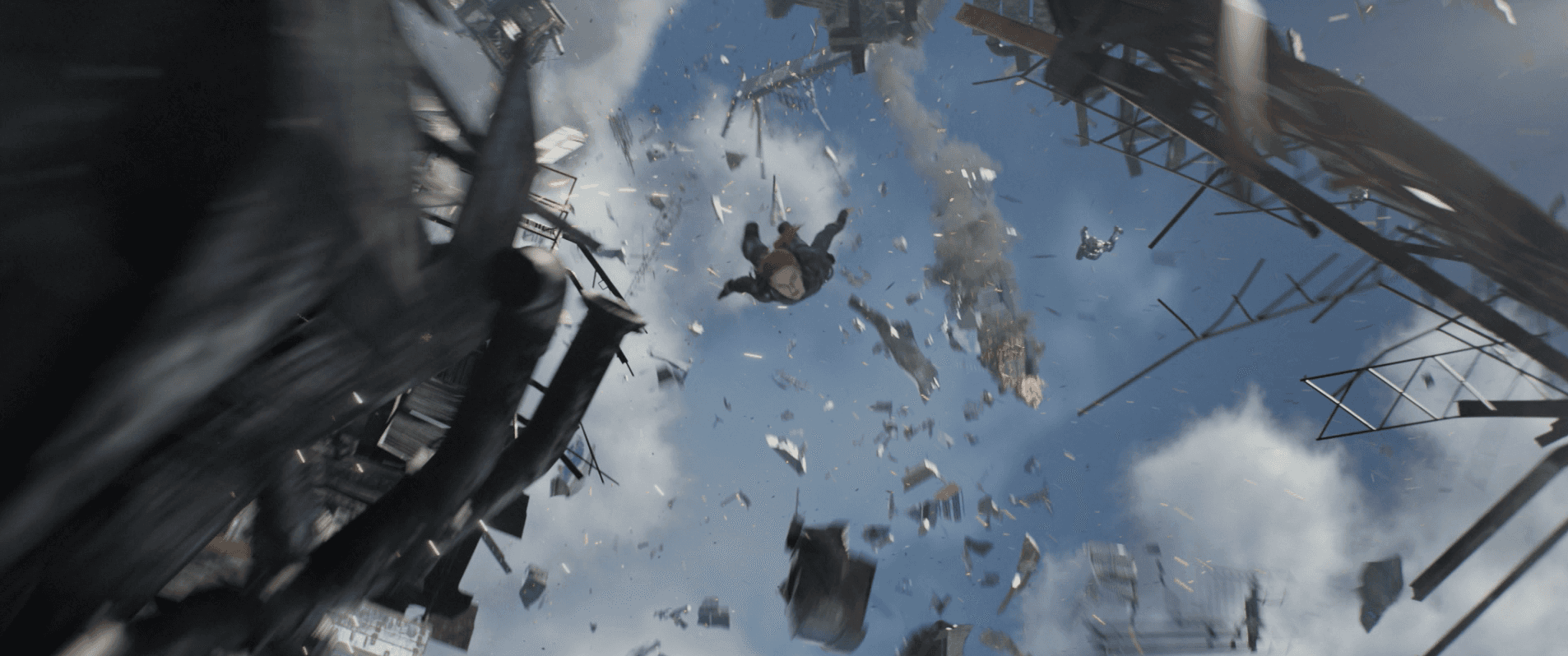 Back in Marvel Studios' Captain America: The Winter Soldier, Captain America jumps out of a plane without a parachute. Well now, it appears that Natasha is doing that, too, as she jumps off a falling piece of wreckage into a fire-fight mid-air. 
And, the red and black Widow poster
The first poster for the movie takes a minimalist look, putting Black Widow in her own crosshairs of the Black Widow emblem.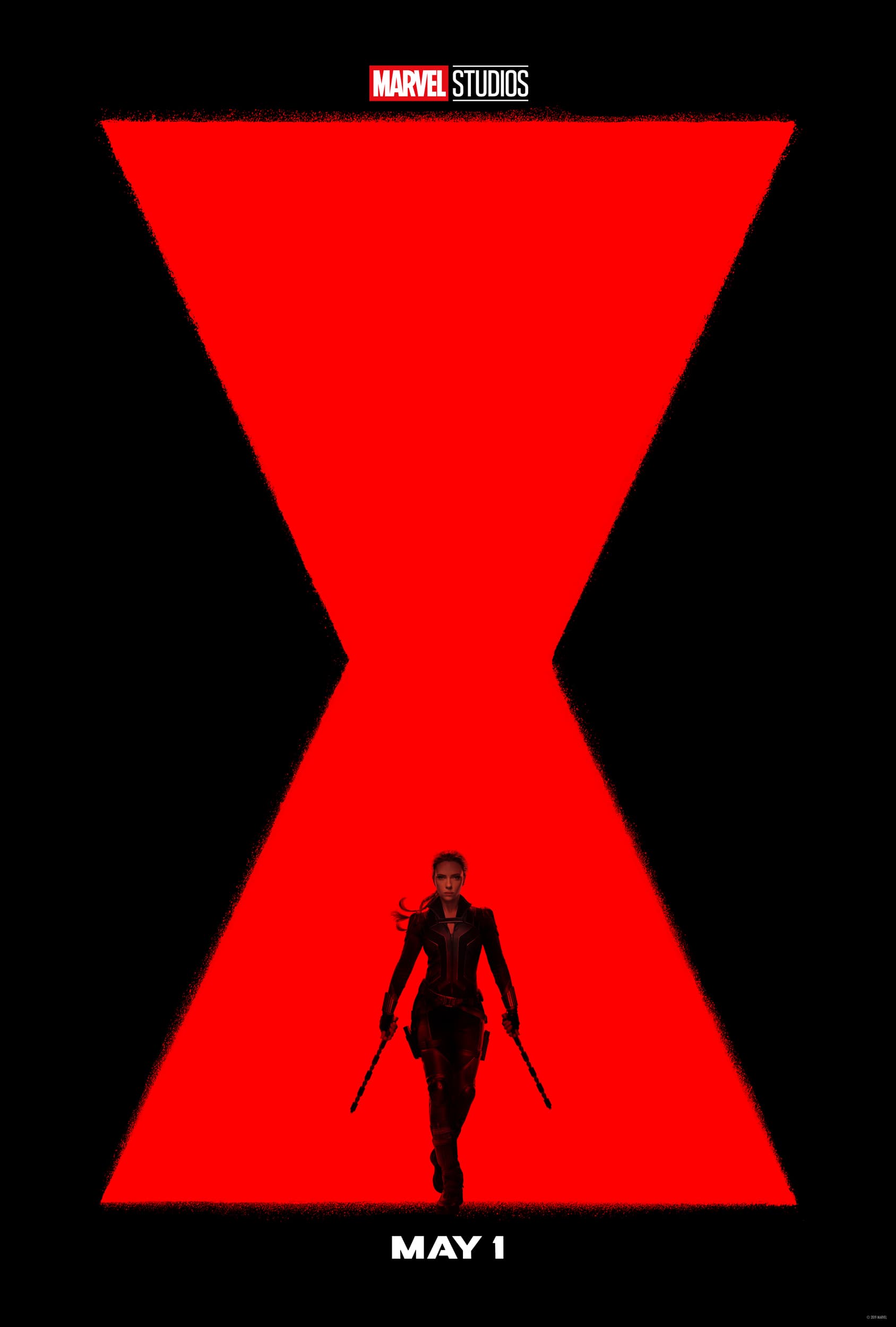 The movie has Scarlett Johansson reprising her role as Natasha/Black Widow and is joined by Florence Pugh stars as Yelena, David Harbour as Alexei (aka The Red Guardian), and Rachel Weisz as Melina. The movie is directed by Cate Shortland and produced by Kevin Feige, and Black Widow marks the first film in Phase Four of the Marvel Cinematic Universe!
Stay tuned to Marvel.com, follow @TheBlackWidow on Twitter and @Black.Widow on Instagram and Like "Black Widow" on Facebook for the latest on Black Widow news as it develops.
The Hype Box
Can't-miss news and updates from across the Marvel Universe!