Movies
Published December 23, 2019
The Ultimate 'Marvel Studios' Iron Man 3' Christmas Playlist
Tony Stark wants to help you ring in the holidays!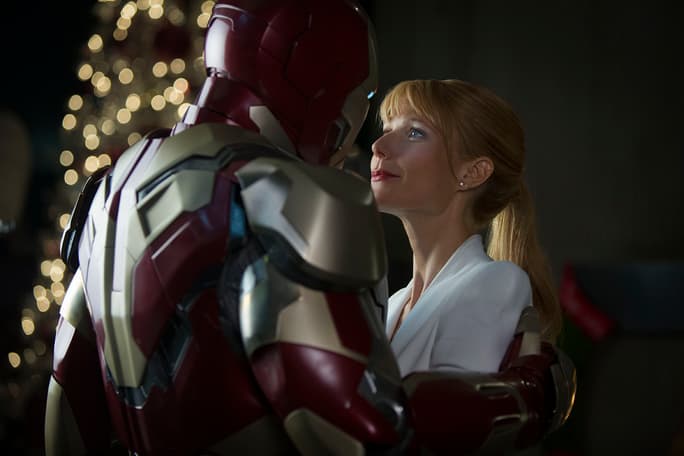 Forget what other Christmas mixes you might be listening to this year because Tony Stark's got the only one you need. When you think of a movie in the Marvel Cinematic Universe, your first thought probably doesn't go to "Christmas tunes," but Marvel Studios' Iron Man 3 gave us just that: a collection of classic holiday songs. 
While we've already classified why Iron Man 3 is a Christmas movie for a slew of reasons, another big one is that it includes actually not one, but three different "Jingle Bell" remixes. Leave it to Tony to go big, or go home, when it comes to the holidays
If you want to feel a little bit more like Tony this season, no need to try and build your own Arc Reactor (or JARVIS, or even perform a time heist). All you need is this collection of Iron Man 3 Christmas music. Happy listening!
1. "Jingle Bells (Bombay Dub Orchestra Remix)," Joe Williams
How do we know Tony Stark has grown and evolved over the past few years? Well, he's not blasting AC/DC in his workshop anymore. Instead, he's listening to a "Jingle Bells" remix as he tries to put together his constantly ill-fated Mark 42.
2. "Jingle Bells," Vinnie Zummo
Has your significant other ever bought you something so big and giant it won't even fit through the front door? Pepper Potts comes home from a long day at work to find that Tony's done his Christmas shopping early and gifted her...a giant rabbit. It's safe to say this is not what Pepper has always wanted.
3. "Santa Claus Is Back in Town." Dwight Yoakam
Trapped in Tennessee for the time being without an operational suit, Tony heads to the local bar to find the mother of his new friend, Harley. Before making it inside, he meets Extremis assassin Ellen and then heads into the bar where this song is playing full blast.
4. "Jingle Bells," Herb Alpert and the Tijuana Brass
Another pit stop for Tony brings another version of "Jingle Bells." This time the song plays as he kindly hijacks a news van to get in touch with Rhodey and hack into the Extremis system.
5. "O Christmas tree," Lennie Moore
Even though he's secretly evil and working with A.I.M. in order to help his granddaughter, the Vice President is just like us and listens to Christmas tunes during parties! "O Christmas Tree" can be faintly heard in the background when Tony and Rhodey call VP Rodriguez to warm him about Air Force One.
5. "New Beginnings," Bryan Tyler
It's never too late to start a new holiday tradition or listen to a new holiday song, so it's time to suggest that one of Iron Man 3's instrumental tracks makes the cut. "New Beginnings" plays as Tony commands JARVIS to run the "clean slate" protocol, exploding all his Iron Man suits mid-air. The explosions look like fireworks in the sky, as Tony and Pepper watch them disappear one by one, flanked by Christmas lights on the ground. 
Iron Man 3 is currently streaming on Disney+. You can also buy the Blu-Ray and Digital copy and listen to the score on Spotify and Apple Music.
The Hype Box
Can't-miss news and updates from across the Marvel Universe!