Movies
Published April 26, 2019
The Top 10 First Meetings in the Marvel Cinematic Universe
How the Avengers first met each other.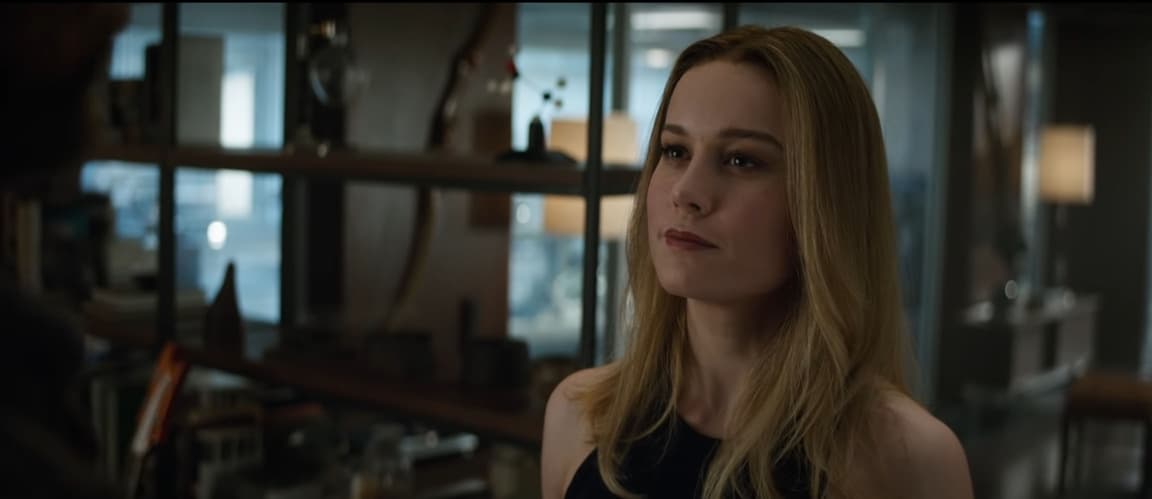 When heroes meet in the Marvel Cinematic Universe, it can have massive consequences that alter the course of a narrative. Then again, it is also a thrill, and occasionally involves a few classic one-liners. As Marvel Studios' "Avengers: Endgame" hits theaters, fans will find out who else will meet each other for the first time. (Like Captain Marvel's first encounter with Thor, as seen in the trailer: "I like this one.")
In addition to breathlessly anticipating, and endlessly speculating, about the epic film, here are the Top 10 introductions within the MCU.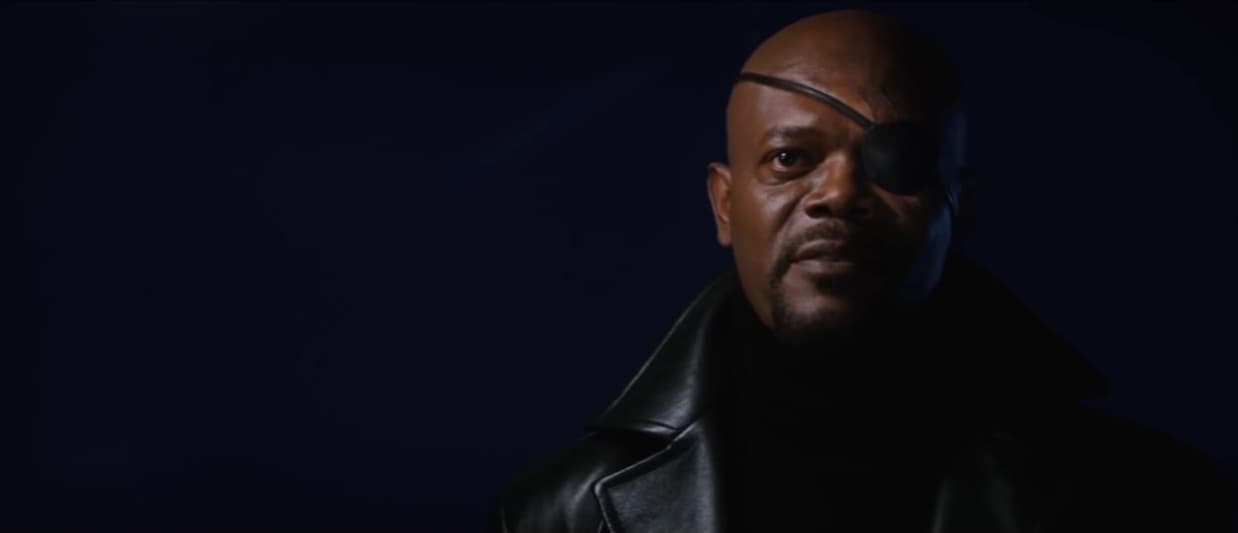 "Mr. Stark, you've become part of a bigger universe. You just don't know it yet."
When Nick Fury showed up unannounced at Tony Stark's mansion to talk to him about the Avengers Initiative, jaws hit the floor. The stinger scene was an unequivocal "big deal" moment, marking the moment that the interconnected universe was born. The meeting between these characters was such a huge surprise, but beyond exciting fans, it laid the ground work for the next 11 years.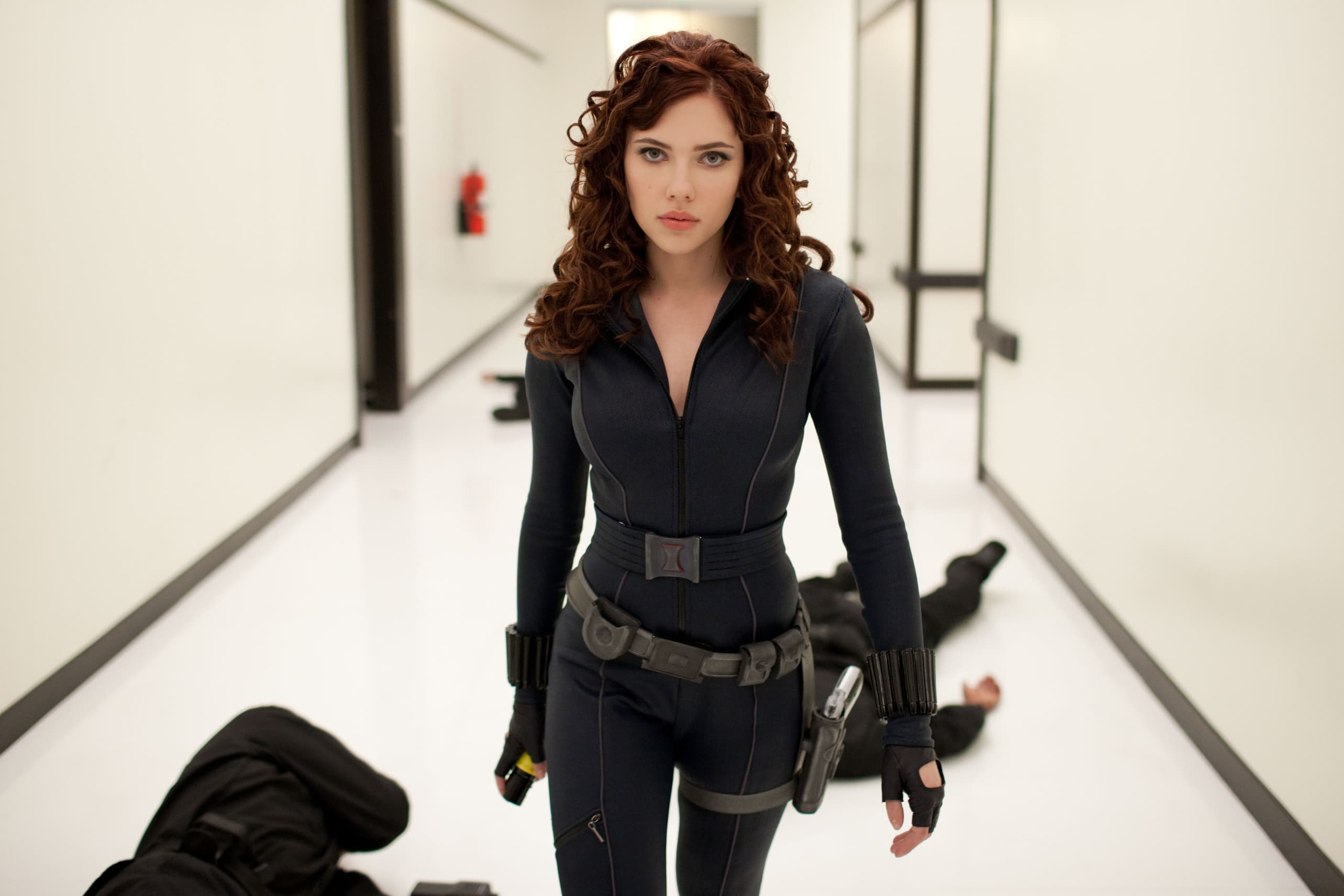 "What are you wearing?"
Towards the end of "Iron Man 2," Tony's assistant Natalie Rushman revealed herself as Natasha Romanoff, aka super spy Black Widow – but not in front of Ol' Shellhead. Instead she changed in the back of the car as Happy Hogan drove to Hammer Industries to stop Ivan Vanko's drones. When she exited the car in her S.H.I.E.L.D. uniform, Happy looked perplexed. But, in one of the best hand-to-hand fight sequences in the burgeoning MCU, Romanoff took out a bunch of goons in short order. Black Widow had arrived, and she was not to be toyed with – a lesson Happy was slow to learn.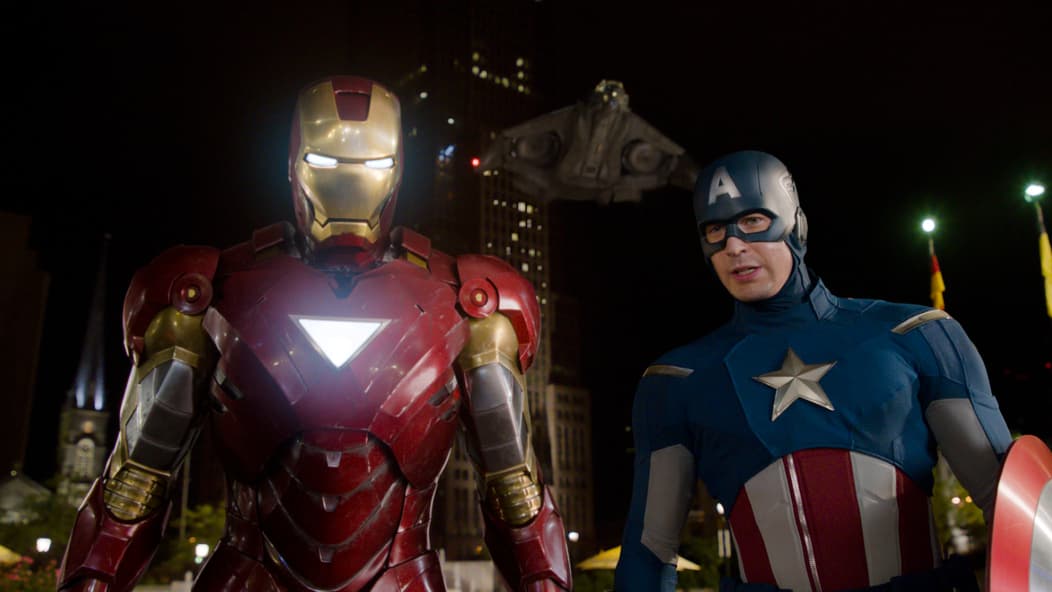 "Mr. Stark."
"Captain."
Captain America could have done this all day, even though he was somewhat outmatched in his fight against Loki. Still, when AC/DC's "Shoot to Thrill" started blaring across the sky, followed by Iron Man landing hard alongside Cap, it was truly a thrilling moment when our two leaders met for the first time. After blasting Loki, Steve Rogers stood to greet his new teammate. It was a brief moment, but significant.
Thor Meets Iron Man And Captain America (Marvel Studios' "The Avengers")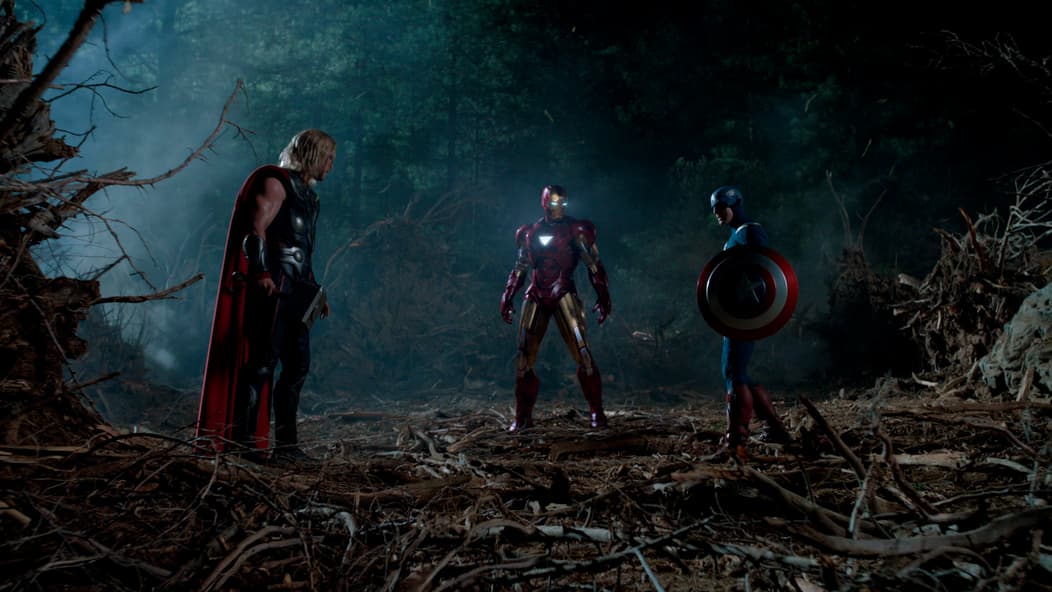 "Put that hammer down."
"Uh… yeah, no. Bad call. He loves that hammer."
"You want me to put the hammer down?!"
Tony was not a fan of Thor "stealing [his] stuff" when he took Loki away from him and Cap. The meeting of a god vs. a metal man led to the first time fans got to see our heroes fight one another on screen. The scene demonstrated how differently powered but equal each character was. Thor's lightning charged Tony's suit, and he responded with a repulsor blast that knocked down the Asgardian (before they flew through some trees and exchanged head butts). When Cap arrived to break up the fight, he challenged Thor to put the hammer down and come to an accord. It worked… eventually. The scene was also fun because it brought together the Big Three of the Avengers while summing up each of their personalities.
The Audience Meets the Avengers (Marvel Studios' "The Avengers")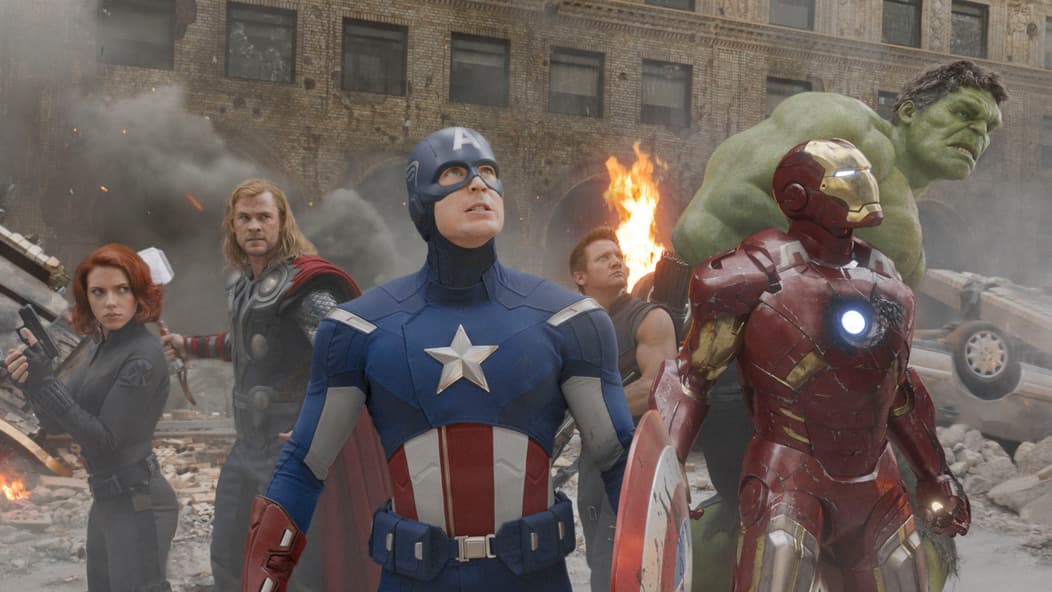 "How do we do this?"
"As a team."
The characters had already been bouncing off one another throughout the course of their first movie together. But the 360-degree panning shot of the team in a battle-stricken New York City in the film's final act was the first time we saw them united as Earth's Mightiest Heroes. It was an iconic moment to see the Avengers assemble and unite against a common enemy. The MCU – and movies as a whole – were altered ever since.
"Bucky?"
"Who the hell is Bucky?"
Comic book fans knew the Winter Soldier was really James Buchanan "Bucky" Barnes, Cap's World War II comrade and best friend. But it was still a big reveal when he re-emerged as the Winter Soldier in the 2014 film. During brutal hand-to-hand combat, the two threw down, with the Winter Soldier even briefly wielding Cap's shield. The big moment for both the audience and Steve Rogers occurred when Cap knocked off the Winter Soldier's mask to show the face of his old friend, the brainwashed Bucky Barnes.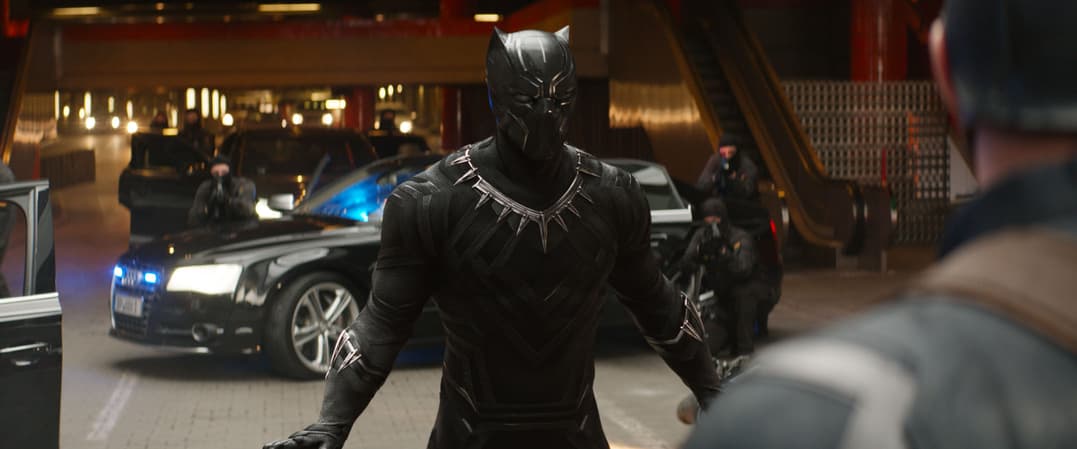 "Who the hell is the other guy?"
As momentous as Spider-Man's arrival was in the MCU, Black Panther's live-action debut was even more monumental. Although we had already met Prince T'Challa earlier in the movie, Black Panther dropped in on the action in dramatic fashion as Cap and Falcon attempted to apprehend Bucky in Bucharest. Going from a rooftop battle to an intense chase scene along a highway, Black Panther jumped from car to car, took Falcon for a ride, and was "an object closer than he appeared" in Cap's sideview mirror. T'Challa got hits in on all the other heroes and showed that he may have been new (and not yet powered by the Heart-Shaped Herb), but still a formidable cat.
Spider-Man Meets the Avengers (Marvel Studios' "Captain America: Civil War")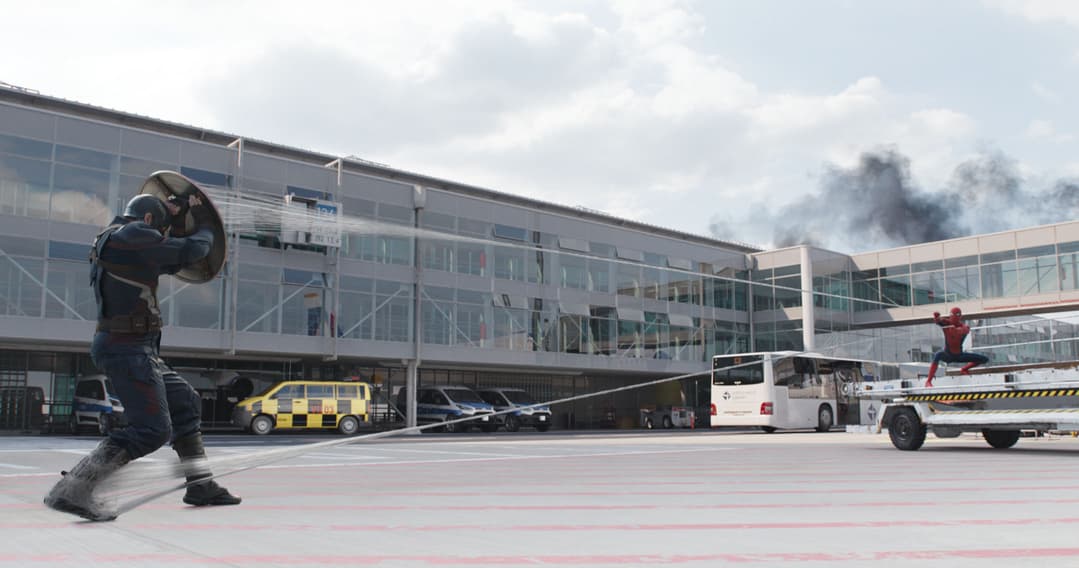 "Cap, Captain? Spider-Man… big fan. Hey, everyone"
When the camera cut to Queens in "Captain America: Civil War," what followed was an exceptionally cool moment between Tony Stark and Peter Parker, making his debut in the MCU. But what happened at the Berlin Airport was even better. Spider-Man thwipped in (after responding to Tony's call of "Underoos!") to snag Cap's shield and awkwardly introduced himself to the Avengers. But Pete quickly showed that he wasn't just a nerdy kid in a Stark suit. He could hold his own in a battle amongst the heroes we already knew and loved.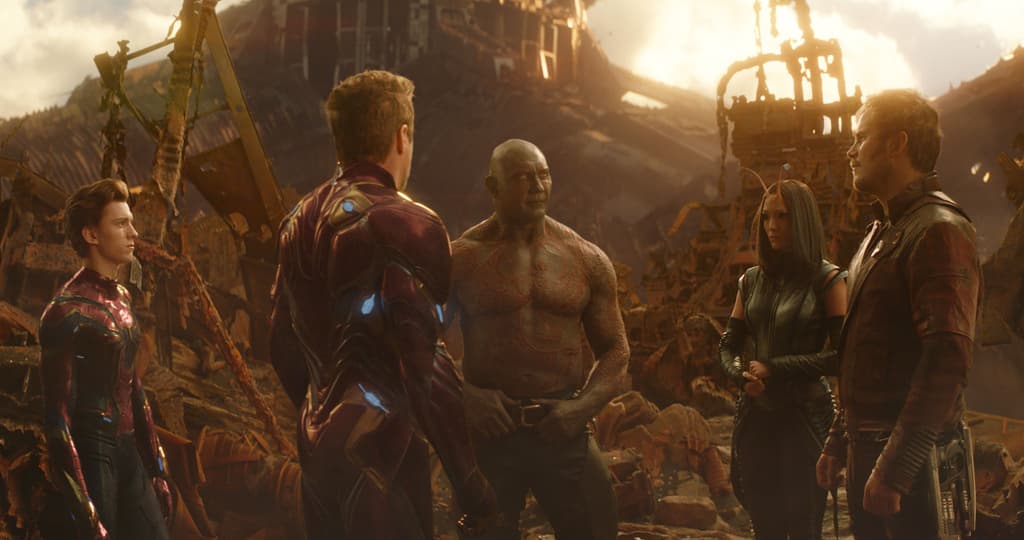 "Who are you?"
"We're the Avengers, man!"
When Peter Quill, Mantis, and Drax infiltrated the ship that crash-landed on Titan, they expected to encounter Thanos, but instead scuffled with Doctor Strange, Peter Parker, and Tony Stark. The moment was full of zingers, but it was also significant for connecting Earth's Mightiest Heroes with the MCU's galactic Guardians. Thor had met the Guardians first, but this was the first true introduction between the teams. And this is all after Peter had just been knighted as an Avenger – big day for Pete!
Proxima Midnight Meets Scarlet Witch, Black Widow, and Okoye (Marvel Studios' "Avengers: Infinity War")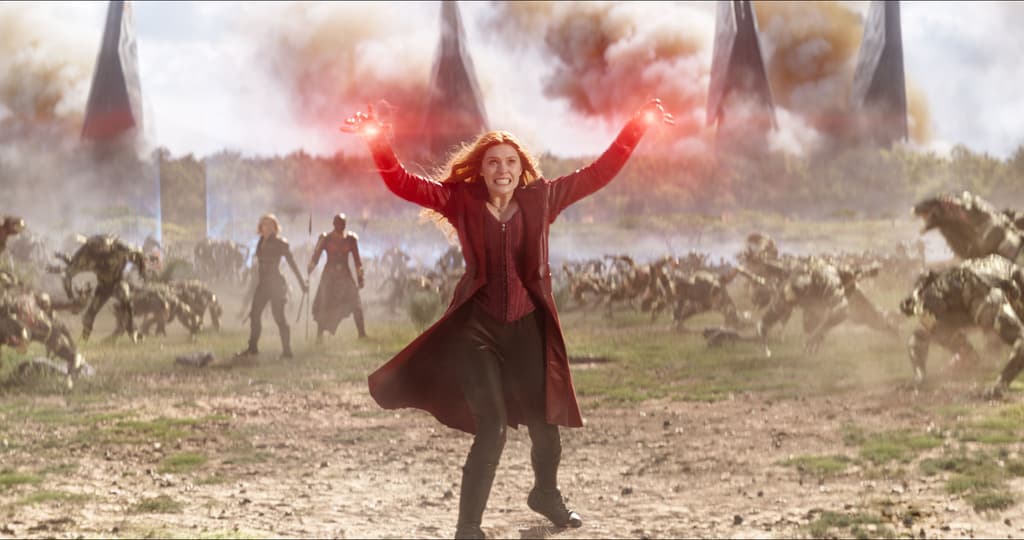 "She's not alone."
Thanos' henchwoman had already faced off against Black Widow and Scarlet Witch, but it was satisfying to see the trio of heroes battle the villain while a war raged in Wakanda. The scene was a crowd-pleaser, teaming up some of the most powerful women of the MCU – a spy, a miracle, and a warrior – for the first time, and each dishing it out to an alien who appeared unbeatable. The moment was especially significant because, as Natasha says, heroes aren't alone when they're part of this team.
The Hype Box
Can't-miss news and updates from across the Marvel Universe!