Podcasts
Published January 27, 2021
How 'Marvel Knights' Saved Marvel Comics
Joe Quesada and Jimmy Palmiotti look back on the evolutionary era with 'Marvel's Declassified'!
Available exclusively on SiriusXM, Marvel's Declassified is a nonfiction narrative podcast that focuses on the rich, dynamic, and evolving history of Marvel Comics as told through a contemporary lens! 
How did Marvel Knights—a now-legendary imprint created by Joe Quesada and Jimmy Palmiotti—save Marvel Comics from near-extinction? On this episode, your hosts Lorraine Cink and Evan Narcisse find out from the people who made it happen. They hear a firsthand account of how Quesada and Palmiotti went from co-founding an indie comic book label to marching into a meeting with the President of Marvel Comics, Joe Calamari, and requesting to be Marvel's new co-editors-in-chief. They delve into the imprint's experimental style, grim and grittier aesthetic, as well as its violent, realistic tone. Plus, they explore how the imprint's risky decisions paid off.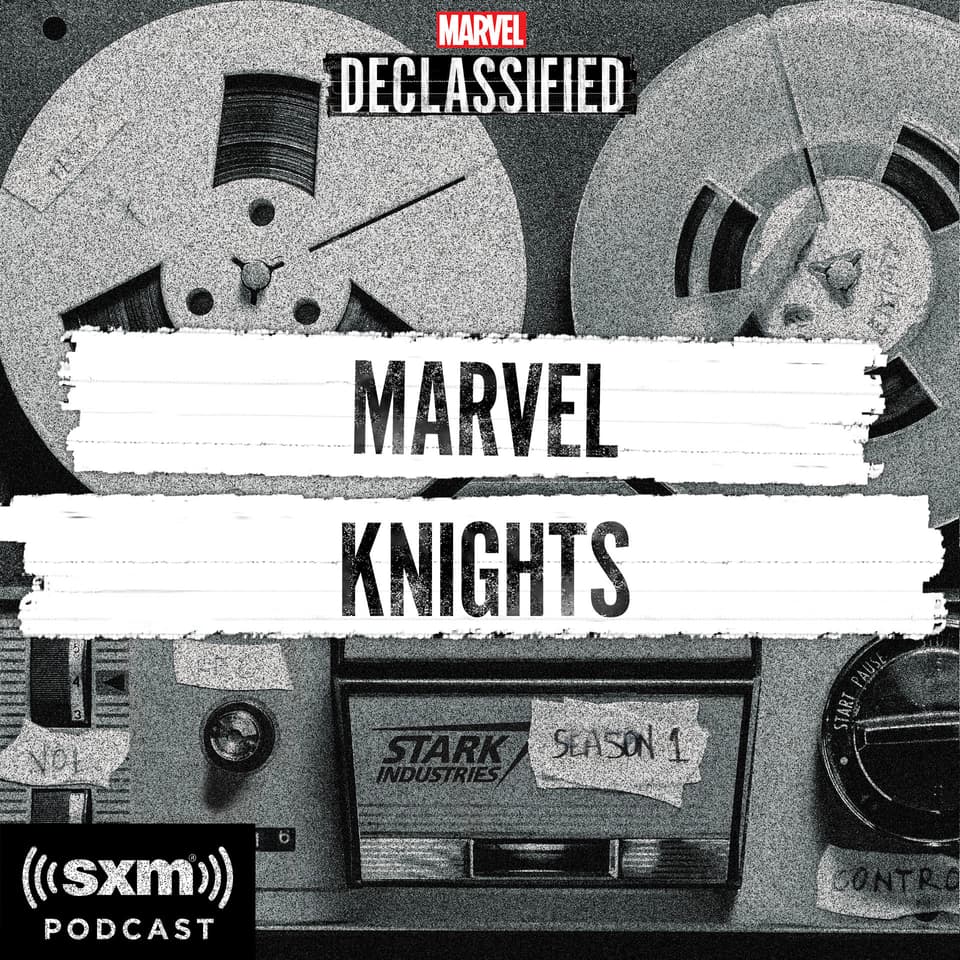 Listen to the audio trailer below to hear what the show's all about—and visit SiriusXM.com/Podcasts for more information on how to listen!
Read about the exclusive Marvel podcasts coming to SiriusXM right here, and stay tuned every week for new episodes of Marvel's Declassified!
To learn more about how you can enjoy a unique mix of exclusive, original, and popular podcasts on SiriusXM, visit SiriusXM.com/Podcasts. Dive in to all of Marvel's newest audio shows and series on SiriusXM starting today!
The Hype Box
Can't-miss news and updates from across the Marvel Universe!