Podcasts
Published September 15, 2022
Ken Niimura on Creating the Perfect Intro Story for Peni Parker
Marvel's Pull List spoke to the cartoonist about his SP//dr story in Infinity Comics' 'Spider-Verse Unlimited'!
Marvel's Pull List podcast is going all-in on Spider-Man to celebrate Peter Parker's 60th anniversary and an entire Spider-Verse of stories! In an all-new episode, hosts Ryan Penagos and Jasmine Estrada spoke with cartoonist and writer Ken Niimura (I Kill Giants, Umami) about SPIDER-VERSE UNLIMITED INFINITY COMIC #7-14, his Peni Parker-centric arc that sees the bionic-suited Spider-Hero juggling schoolwork, a complicated family history, and even city-stomping monsters. Read the complete Peni Parker story on the Marvel Unlimited app now, and hear from Niimura on his love for the character plus his unique art process!
[RELATED: Preview the Latest Arc of 'Spider-Verse Unlimited' Starring Peni Parker]
"I read the [Peni Parker] issues that we had. And, basically I was like, 'If I were a reader, would there be anything that I would [want] to understand about the character?'", says Niimura on his prep for SPIDER-VERSE UNLIMITED. "There were a number of small questions—what's her relation with her deceased father or what does her daily life look like? I was just gonna try to make a [story arc] that would at least answer those questions and level the ground so that after that more stories can come without anyone having those questions."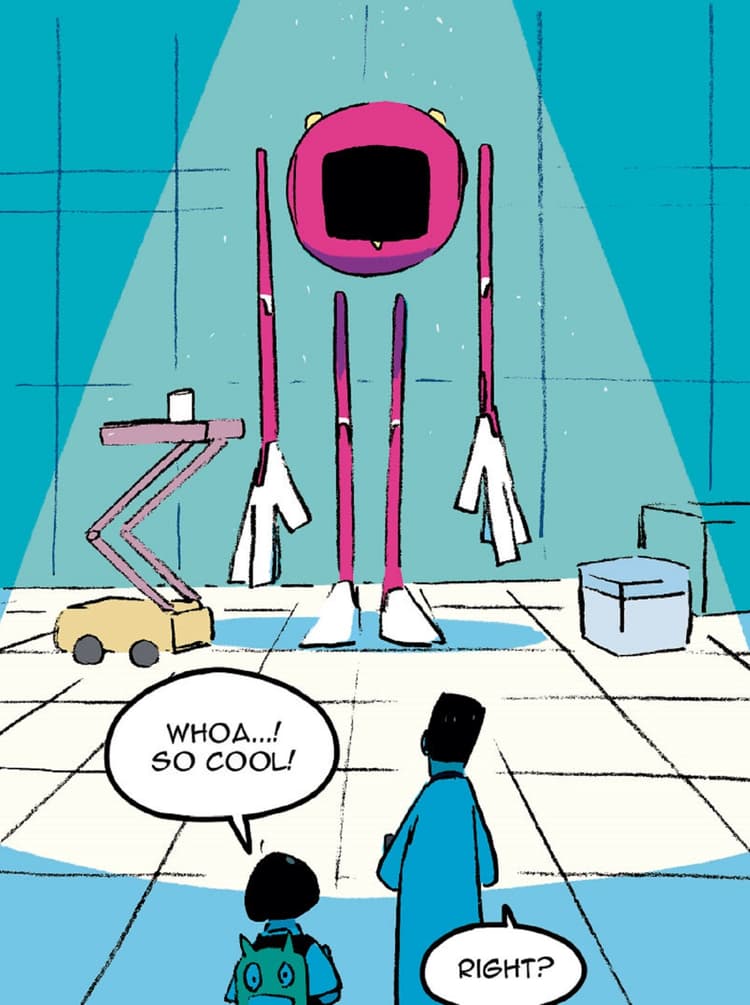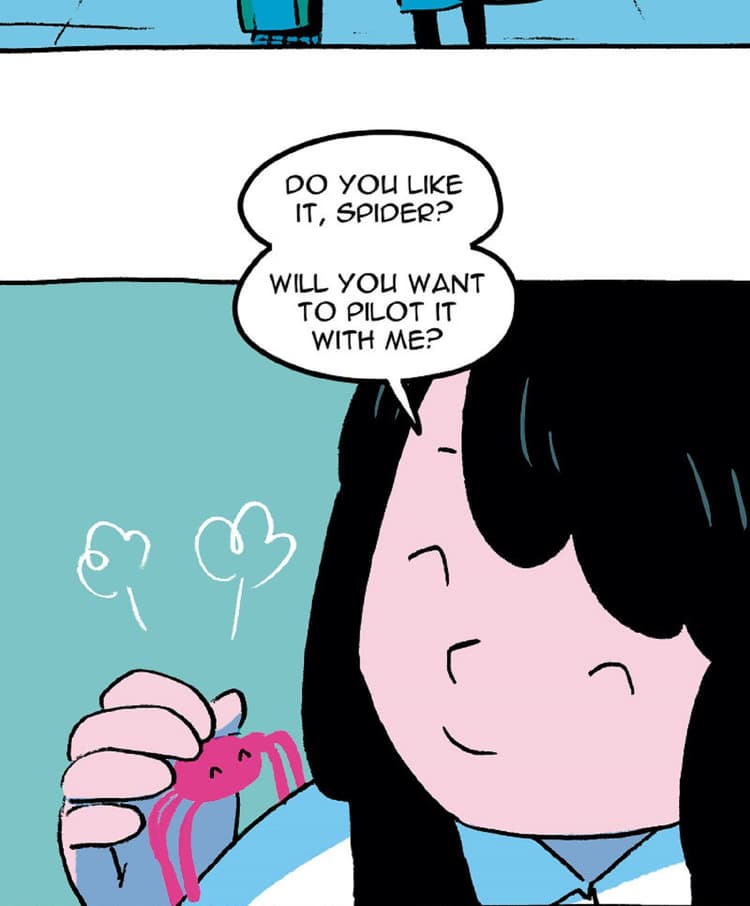 "I've been reading comics for a long time and I would say that the influence that manga has had in comics allows people to be like, 'It's okay if we slow down and just let the character breath," says Niimura on his "slice of life" take on Peni Parker. "That [approach] for me was the architecture."
Niimura's heritage, (the Spain-born creator is Spanish and Japanese), also informed his process. "I don't do a script. I work the Japanese way, which is I do the storyboards and on the storyboards I put the text. It's a bit more complex, but at the end of the day, it's easier." Scripting for a vertical format presented a unique opportunity too: "It's a very rich medium, you know? The good thing about a web comic, vertical scroll reading, is that if you want to add a panel it's no problem whatsoever. And so the editing part was so great because the length was never a problem. It's an easy-to-read comic!"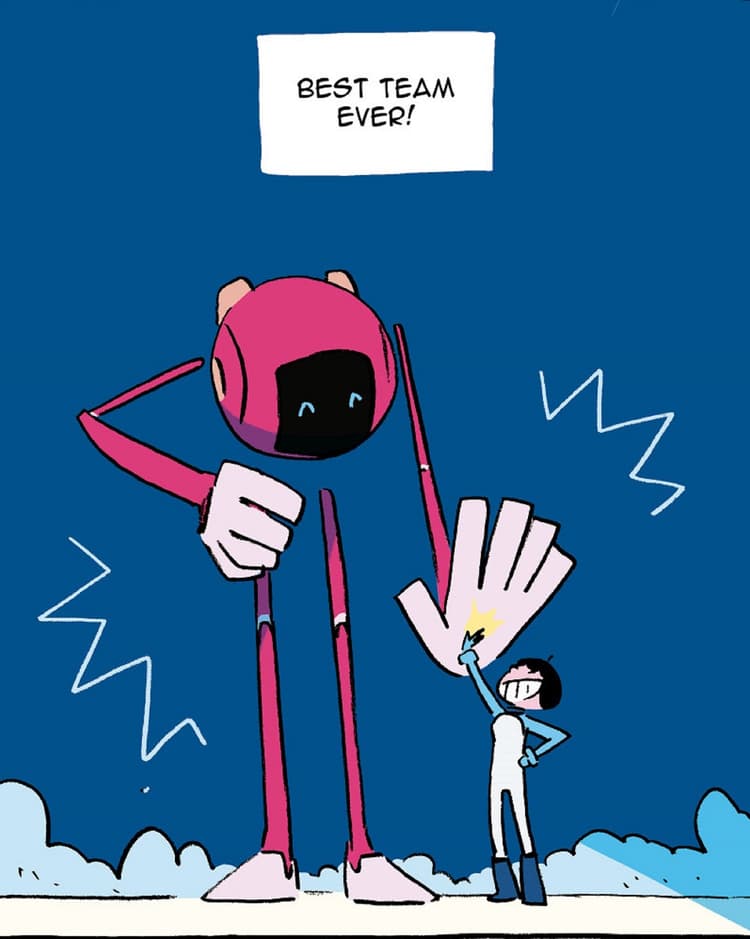 Listen to the full episode on Marvel's Pull List now, then read SPIDER-VERSE UNLIMITED INFINITY COMIC #7-14 on the Marvel Unlimited app!
Marvel is celebrating Spider-Man's 60th anniversary! Stay tuned for more Spider-fun right here on Marvel.com.
The Hype Box
Can't-miss news and updates from across the Marvel Universe!