Podcasts
Published March 14, 2022
The Future of T'Challa Revealed in 'The History of Marvel Comics: Black Panther' Podcast
In the finale episode, host Nic Stone talks to current Black Panther writer John Ridley, plus series contributors Evan Narcisse, Stephanie Williams, Jesse J. Holland, and more on what's next for the world of Wakanda.
In the sixth episode of acclaimed podcast series The History of Marvel Comics: Black Panther, Academy Award-winning writer John Ridley lays the groundwork for the current state of Wakanda's king, giving exclusive details on his blockbuster comics run BLACK PANTHER (2021). Plus, hear from series regulars Stephanie Williams, Alex Simmons, Evan Narcisse, and Jesse J. Holland as they weight in on the future of Wakanda from the perspective of its people (and politics).
This six episode documentary podcast is hosted by New York Times best-selling author Stone, who explores the comic book origins of the Black Panther through conversations with the creators who shaped T'Challa's journey, celebrating the innately Afro-Futuristic world of Wakanda, while analyzing the larger impact of the character. Both new and lifelong fans will get a behind-the-scenes look in a definitive tell-all of how T'Challa came to be Black Panther, and how he and Wakanda have evolved since.
Grab our top highlights from the sixth and final episode, then read the companion comics on Marvel Unlimited!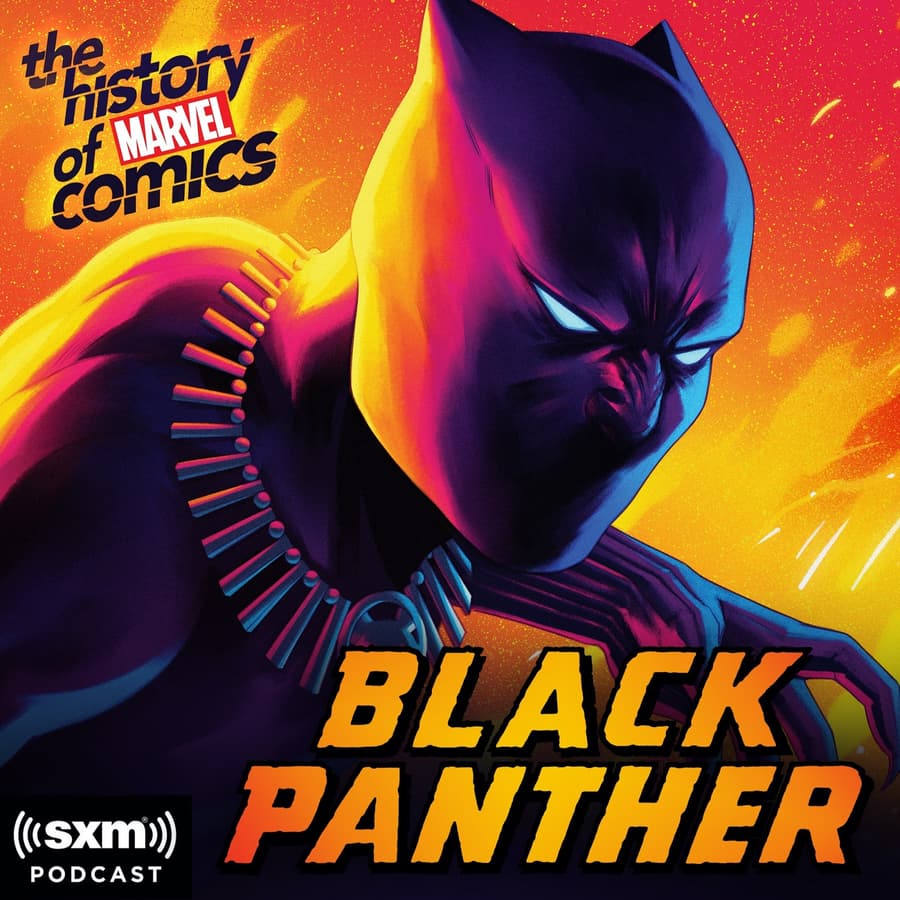 ON RIDLEY'S CURRENT BLACK PANTHER SERIES:
JOHN RIDLEY: [This is] a story about—and I mean this very sincerely—about brotherhood. And that, to me, is very important. Look, we just went through a year where, to me at least, it's undeniable that there is a big segment of the population that does not see Black men as people. I mean, just beyond never seeing, just seeing with emotion.
And just caring, and being husbands and fathers or partners, or just the best people that we can possibly be. We know that. And I certainly don't want to take this story and turn it into a polemic, but I really feel like, to write a story about men of color who have a past and have a bond and a friendship, that is just so tight, and what that means when you've got to deconstruct it. For me this is the right time to tell this kind of story.
One of the things when I initially talked with Marvel about this run, was really getting T'Challa involved with the broader Marvel Universe in some ways. He's certainly, obviously, the chairperson of the Avengers right now. But as a character that is in so many ways so well integrated culturally with the Marvel Universe-- you know, now you say Black Panther almost anywhere in the world, they know exactly who you're talking about. And there was a desire to take that character and really integrate him across the Marvel space, and see him interact with characters, and really use the cultural density that's been earned with these writers over the last series.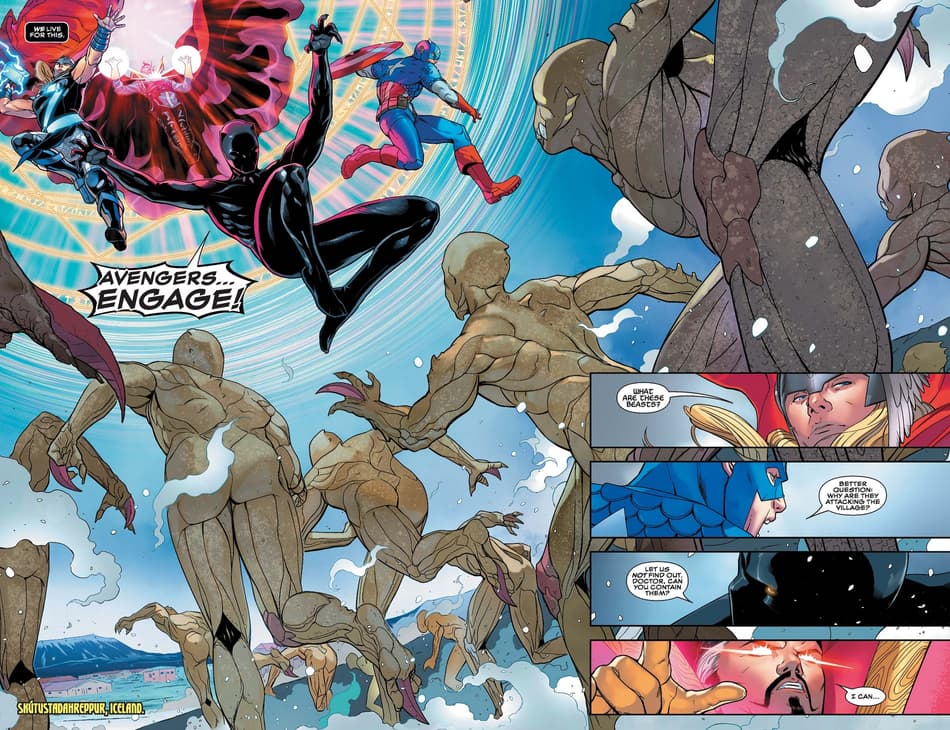 ON THE TRANSITION FROM FILMMAKING TO COMICS WRITING:
JOHN RIDLEY: I love [comics]. I love the stories, I love the characters, I love the wish fulfillment, I love all that. It is sequential art. And that's really what filmmaking is about, particularly in the developmental stages when you're-- back in the day you would storyboard a lot, and really think about how do you tell a story? What shots do you need? What shots don't you need? How do you check that emotionality of characters? There's a thing called emotional mapping, where you really lay out a character is going to start here, and go here, and go here. And it sounds really fundamental. But those were really important aspects of storytelling, of my mental, emotional development, of my wanting to tell stories that had impact, had cultural impact. And also ultimately stories that represent. Because when I was a kid you didn't see a lot of characters of color.
ON WAKANDA GONE GLOBAL:
NIC STONE: There are other fictional worlds in the Marvel Universe. Atlantis, Asgard. And sometimes we come back to Earth. But Wakanda-- it seems to carry more significance than all of them. And I want to know why you think that is.
JESSE J. HOLLAND: I think, for me, the attraction to Wakanda—and I think it might be for some other people as well—is the idea of Wakanda is what Africa would have been without colonization and slavery. So when I'm looking at Wakanda, I'm looking at a world that should be, because they were never conquered. They didn't need anything that Europe or Asia had. And they were allowed to grow naturally. And this fabulous place is the result. So, for me, that's the whole obsession I have with the country of Wakanda, because in my head, it's the alternate history of the continent—not a country—the continent of Africa.
STEPHANIE WILLIAMS: So unlike Atlantis or Asgard-- you know, these are not places that, as a Black person, I'm like, "Oh, yeah, I want to visit there." Maybe Atlantis. I don't know. But with Wakanda, you see Black people thriving in a way that you perhaps have never seen before. And that's fun because what is so great about comics, and just storytelling in general, is that conflict or things that are happening does not have to be limited to, or have the same limitations, as we have in real life. So in that, Wakanda presents this opportunity to play around with what it would look like if we were truly in power, if there was conflict, or how we would handle things without white interference. And I think that's something that I like. It doesn't have to be clean. It hardly ever is. But Wakanda does that in a way that Asgard could never, or Atlantis or wherever, you know, Doctor Doom is at--
EVAN NARCISSE: You better put some respect on Latveria's name!
JESSE J. HOLLAND: I was about to say the same thing!
STEPHANIE WILLIAMS: Latveria, right-- you know what? That was disrespectful 'cause I do love Doctor Doom. But he be tripping.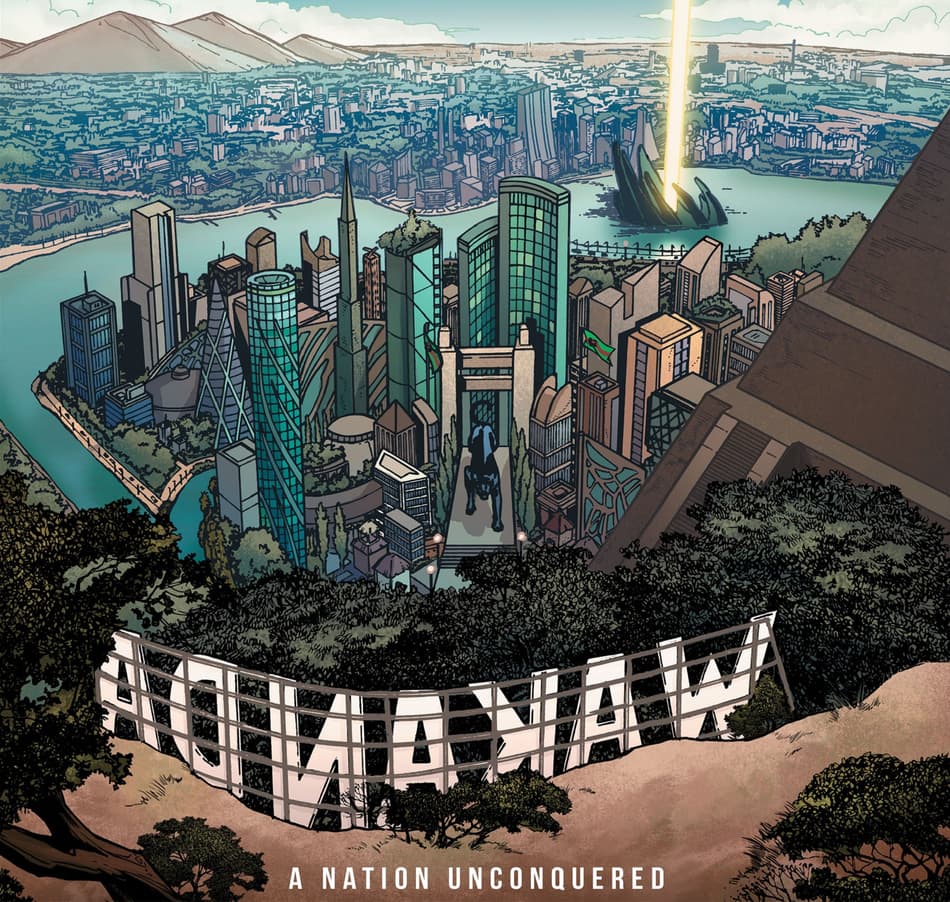 ON THE IDEA OF BLACK PANTHER BEING BIGGER THAN THE BLACK PANTHER HIMSELF:
ALEX SIMMONS: I would say that he's become iconic and mythological and he is the one who invites us into this remarkable world that has just consistently grown bigger and bigger and more remarkable over the decades, I just see him as one element leading into this fantastic world.
EVAN NARCISSE:  I think it has outgrown the idea that it can just be T'Challa. I think that's a good thing. And I think, it was kind of always supposed to be that way.  I think one of the great things about the initial conception of the character was that it always had that possibility for other characters besides T'Challa to inhabit the mantle. It wasn't a reality until deep into his publishing history, but we were introduced to him as a character who's already inheriting that role from somebody else, you know? We're introduced to the idea that it's a hereditary role, that there's a line of succession, and he's just the latest in a long line.
STEPHANIE WILLIAMS: My answer is "yes." And the reason why I say that is 'cause it needs to be. It just has to be, because we're at a point now where I hope everyone is realizing that it's not just one group of people reading these comics. And now that Wakanda has opened itself up, and we have other characters, "A Nation Under Our Feet" was something that really just-- I don't want to say necessarily blew my mind, but I love the idea that there's inner struggle. And a lot of that stemmed from the Dora Milaje, because even with them and their creation, I was like, mm, I hope that we can, like, evolve this a little. And it did evolve. And I thought that it was a beautiful thing that it evolved, because, you know, as strong and as formidable as T'Challa is, he is not that without his people.
The History of Marvel Comics: Black Panther brings writers, artists, and historians together to share a story that only Marvel can tell. The show features exclusive interviews with notable talent including Brian Stelfreeze, Joe Quesada, Ta-Nehisi Coates, Don McGregor, Christopher Priest and more.
The series will initially be available exclusively on the SXM App and Marvel Podcasts Unlimited on Apple Podcasts. Episodes are also widely available on Pandora, Stitcher, and all major podcast platforms in the U.S. Learn more at siriusxm.com/blackpanther.
The Hype Box
Can't-miss news and updates from across the Marvel Universe!